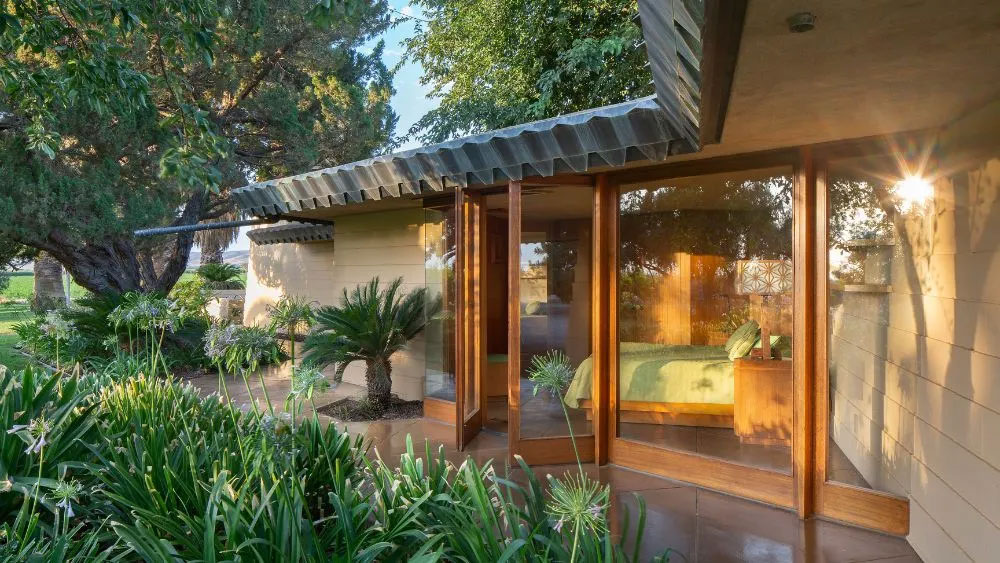 Crosby Doe Associates has listed the historic Los Banos residence, 1961 Frank Lloyd Wright 's 'The Fawcett Farm', for $4.25 million and it's still on sale.
The 'The Fawcett Farm,' a seven-bedroom and six-bathroom home located in California's Central Valley and 120 miles southeast of San Francisco. Many consider the Fawcett house to be one of the finest examples of Wright's "Usonian" homes. The term "Usonian" refers to a group of approximately sixty middle-income family homes designed by Frank Lloyd Wright beginning with the Jacobs House in 1936.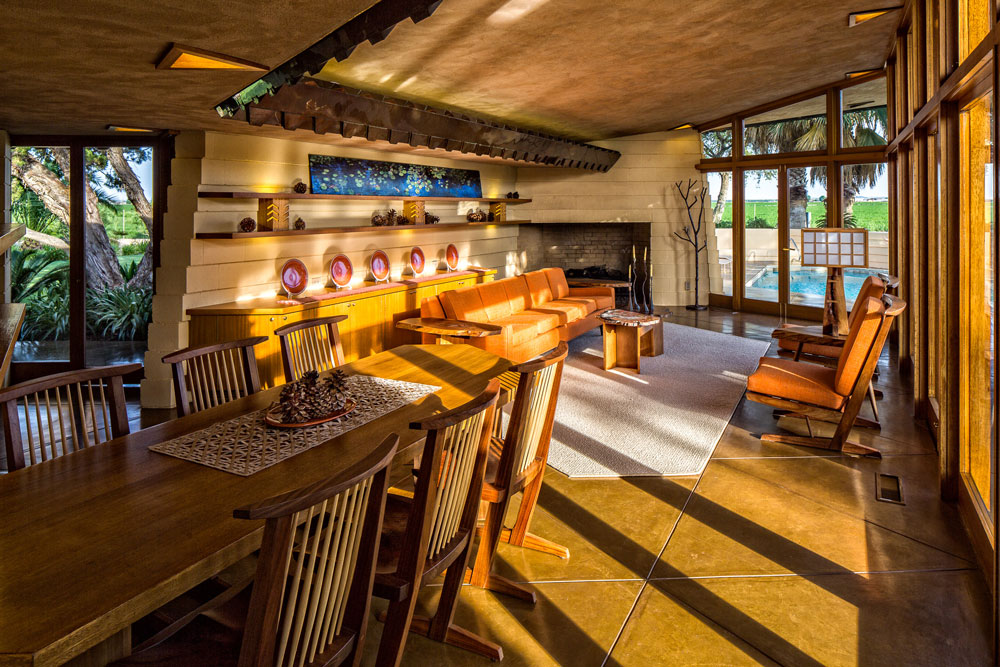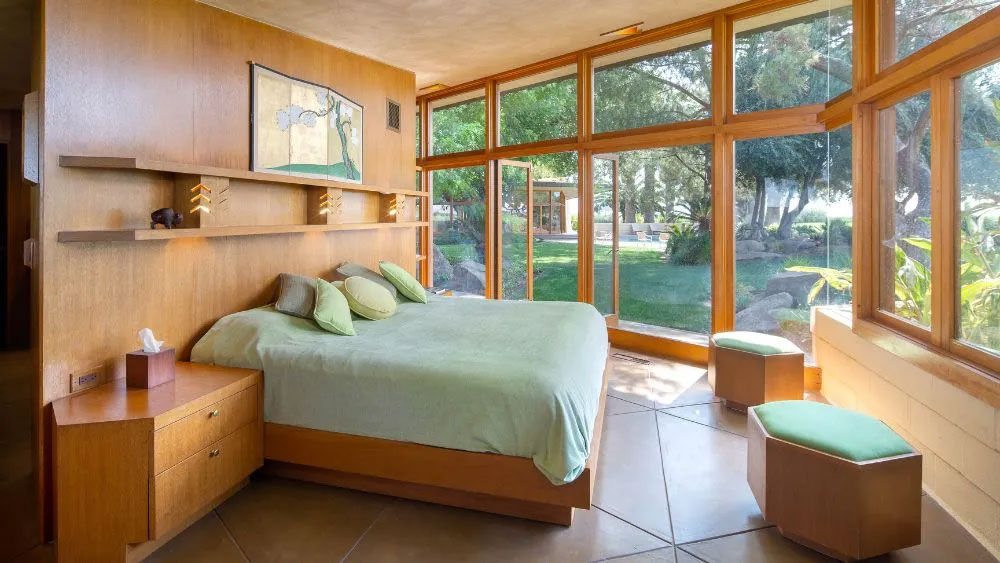 Usonian houses are typically small, single-story structures with no garage or storage. On unusual and low-cost sites, they are frequently L-shaped to fit around a garden terrace. They are distinguished by native materials, large cantilevered overhangs for passive solar heating and cooling, and natural lighting through clerestory windows. A strong visual connection between the interior and exterior spaces is essential in all Usonian homes.
Frank Lloyd Wright was commissioned by Buck Fawcett to design a home on 80 acres of agricultural land. After viewing photos of the site, Wright said, "Not much beauty there." Buck replied, "Actually, Mr. Wright, the Central Valley of California contains the most fertile agricultural land in the world. You should consider it an honor to build a house there!"