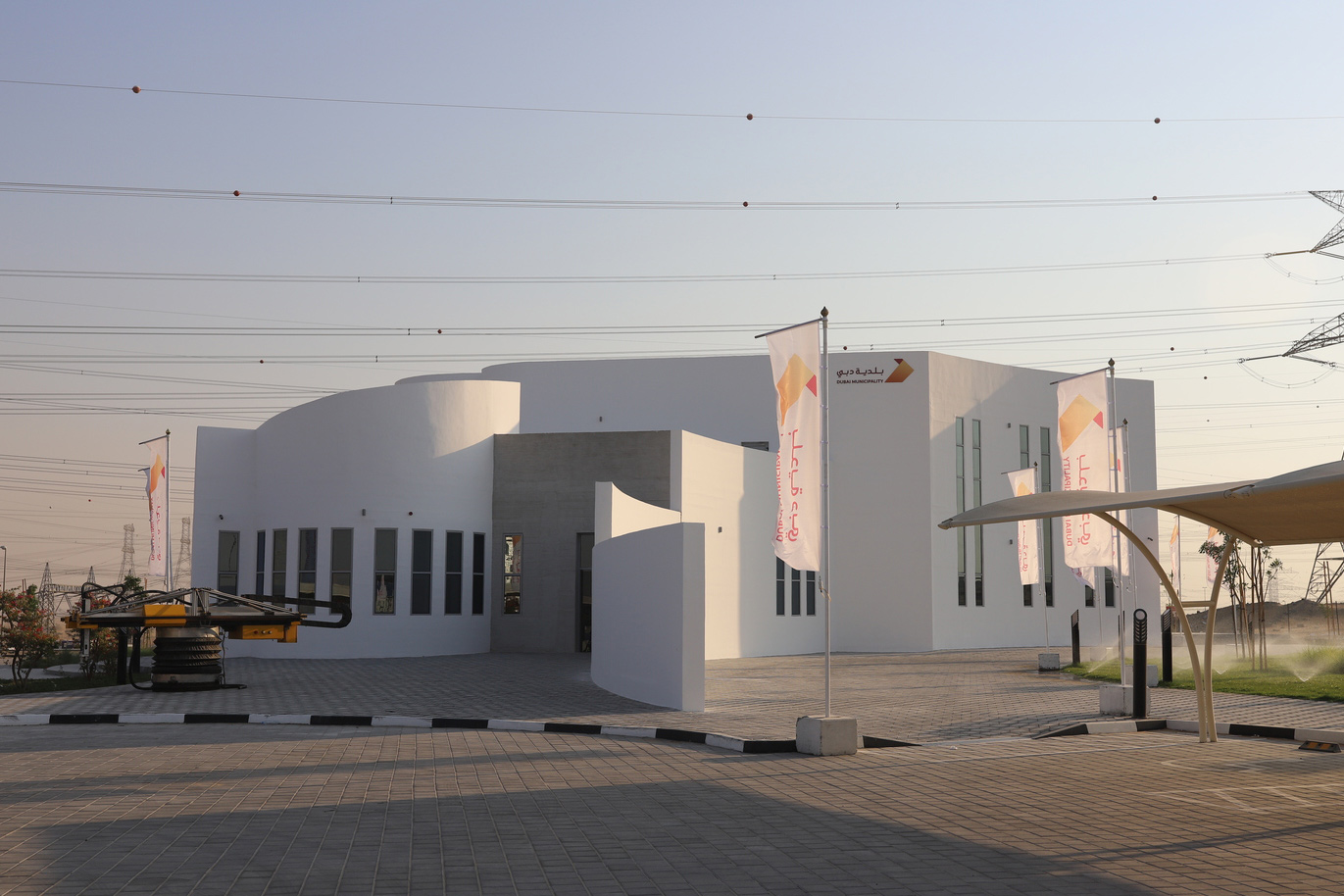 The Dubai Municipality in UAE set the record to be the largest 3d-printed structure with a standing tall of 9.5 meters and an area of 640 square meters. Apis Cor, a U.S.-based company, constructed the structure, which is the first to build specialized equipment for 3D printing on its own in the construction sector. The two-story construction was erected entirely on-site, with no additional assembly required.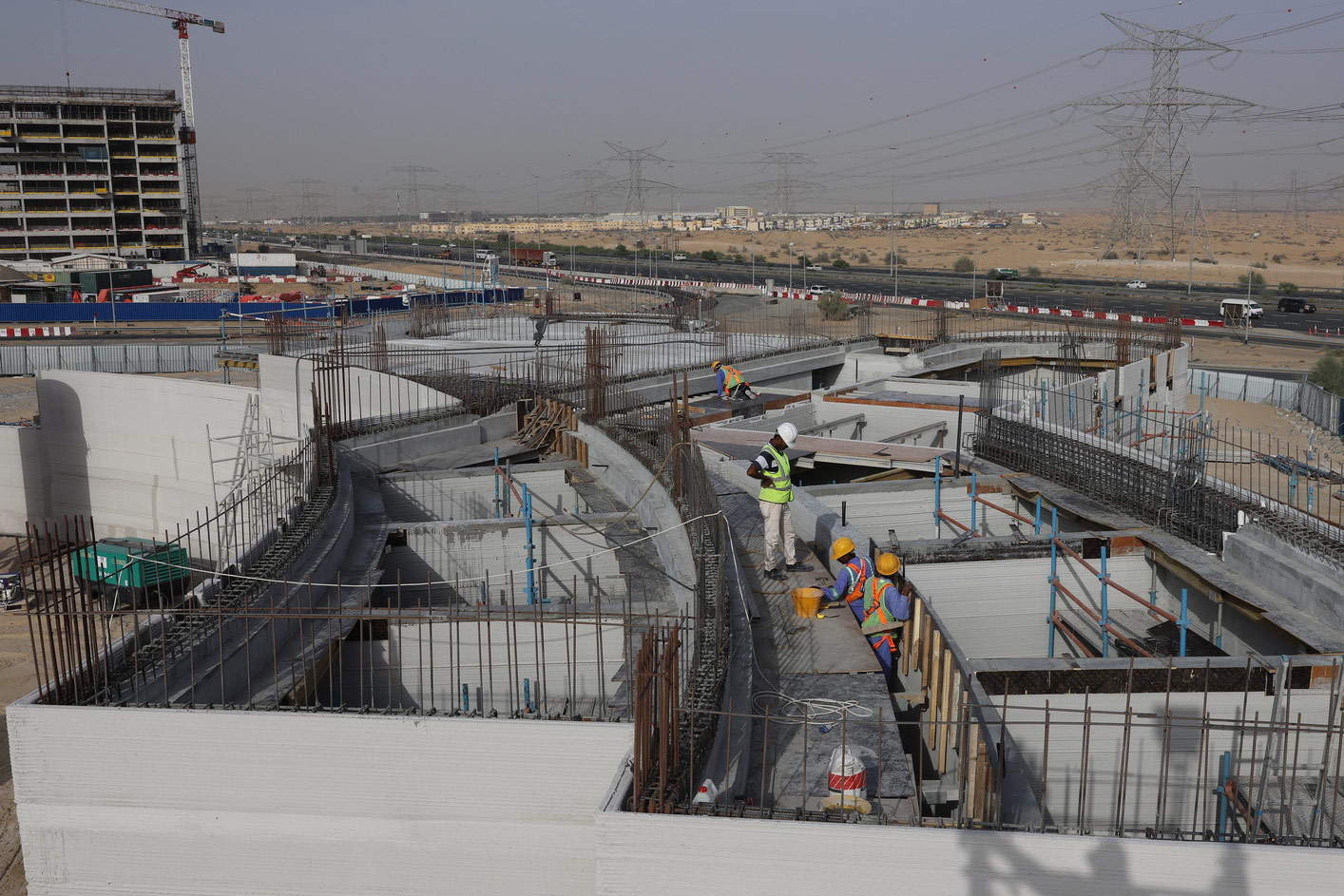 The building's base is traditional, but the walls are 3D printed, and reinforcement is "3D-printed formwork for columns manually filled with rebar and normal concrete." The 3D Printing material utilized for this business is a gypsum-based combination created by Apis Cor and manufactured locally. Pre-cast slabs were also used for the flooring, with a local contractor adding typical windows and roofs after the walls were completed.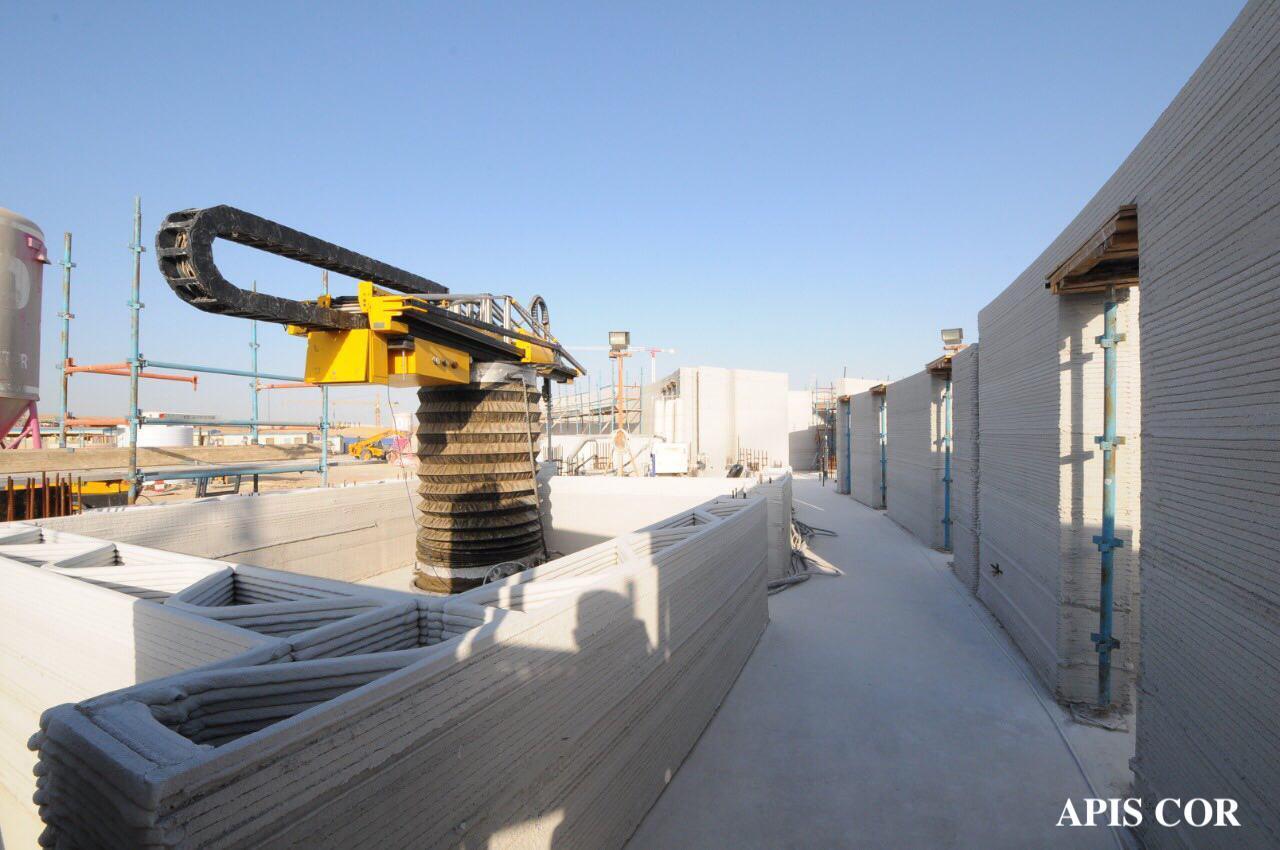 The printing was completed on the site to show that the technology could withstand a hostile environment with no humidity or temperature control. Apis Cor's unique 3D-printing machine was moved around the site using a crane to re-position. The overall size of the structure is 640 square meters, which is "bigger than the printing area accessible when the Apis Cor's 3D printer is stationary."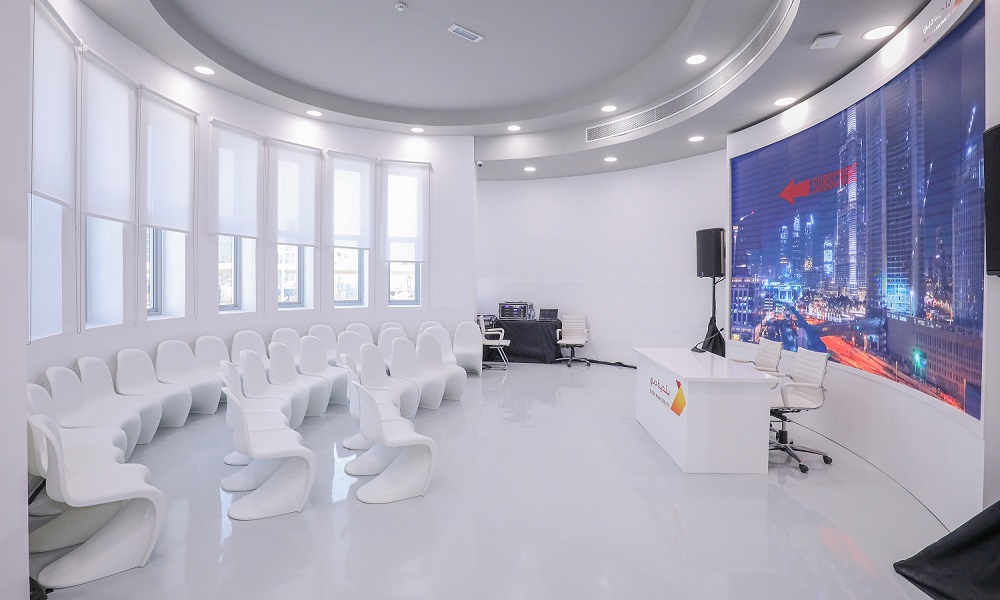 "Construction 3D printing technology is only at the early stages of development. We do extensive R&D work to make the technology available for mass use. We are thankful for the opportunity to collaborate with Dubai Municipality. The project gave us unique knowledge and invaluable experience that will help us improve our technology and develop a new version of our 3D printer. The improved version will be more reliable and time-efficient (twice as fast). Moreover, during the project, we tested and improved our own-developed 3D mixture. This project is a huge step forward in the concrete 3D printing industry." Nikita Cheniuntai, CEO&Founder of Apis Cor.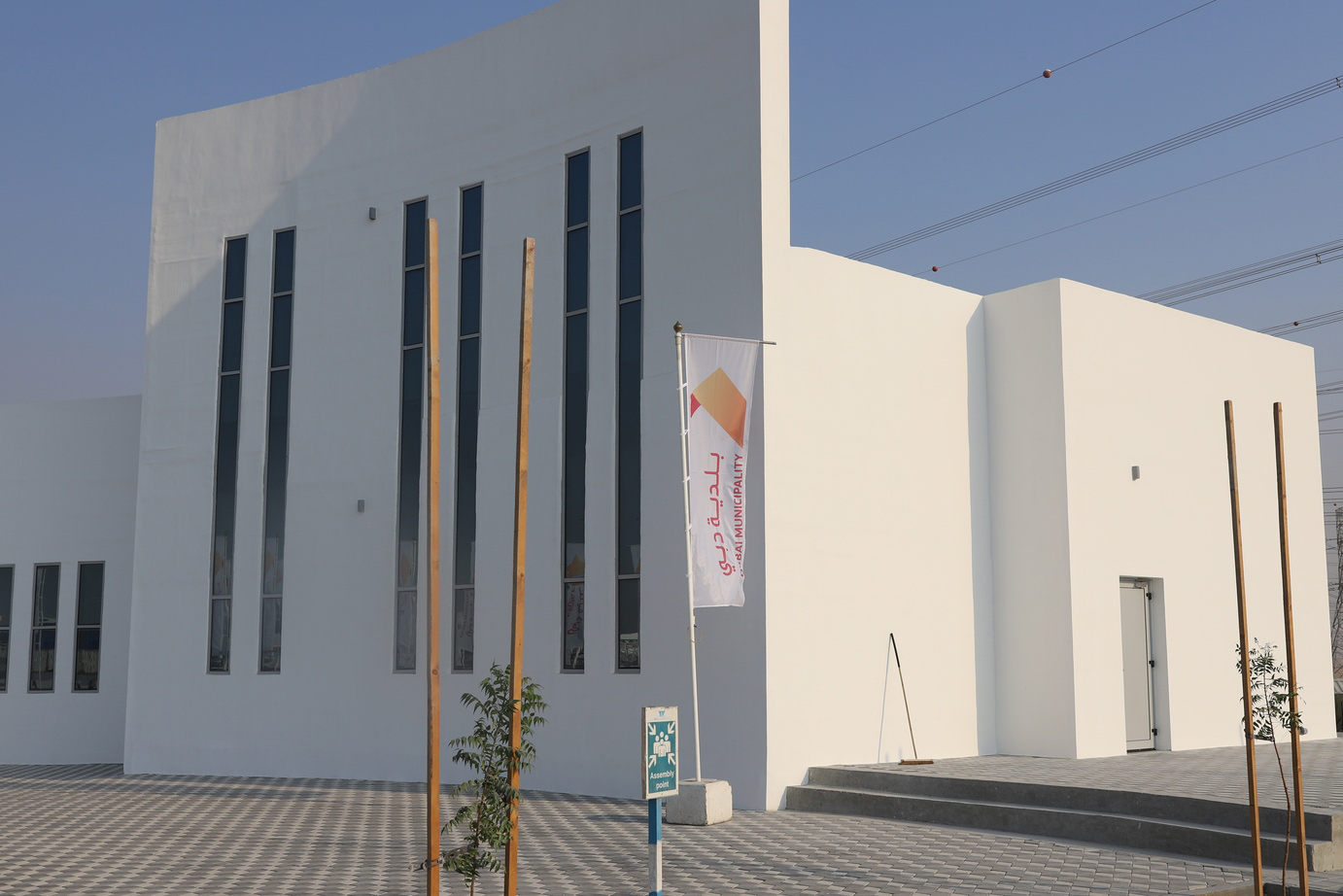 The Dubai Municipality has won the UAE Ideas Award organized by the Dubai Quality Group under the slogan, "Nothing is Impossible," for the category of "Innovation in the field of inventions."
By 2030, the Dubai government hopes to have used 3D printing technology to construct 25% of its structures. The initiative extends the role of 3D printing technology in decreasing construction costs by 50-70 percent and labor expenses by 50-80 percent, as well as reducing construction waste by up to 60 percent. It has a favorable impact on the sector's economic return and helps to achieve environmental and resource sustainability.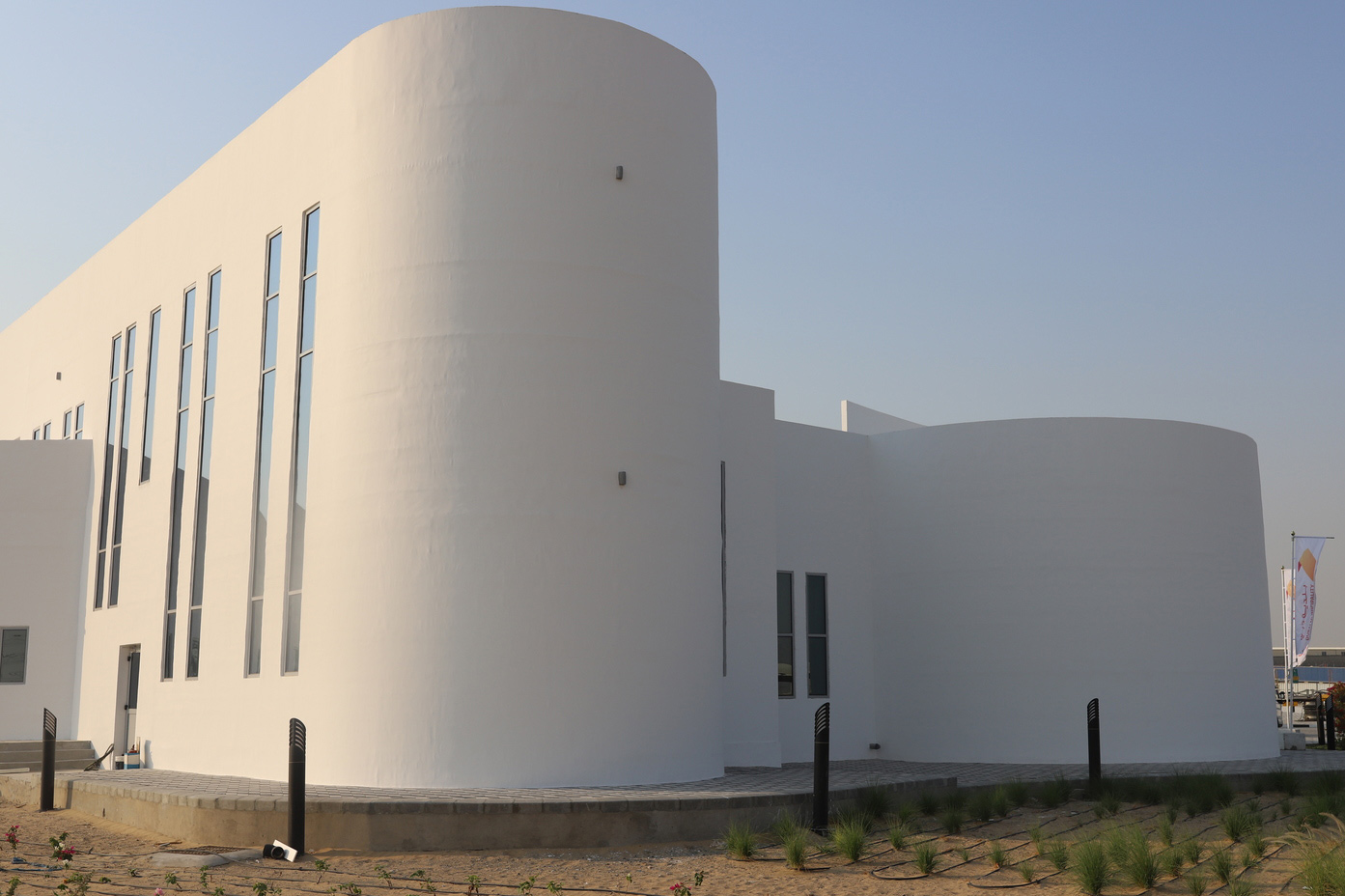 Project info:
Building: Dubai Municipality
Location: Dubai, UAE
Structure type: Hybrid ( conventional base + 3D-printed walls)
Building use: Administrative building
Designer: Yves Behar
Constructor: Apis Cor,
Area: 640 square meters
Photography: Apis Cor