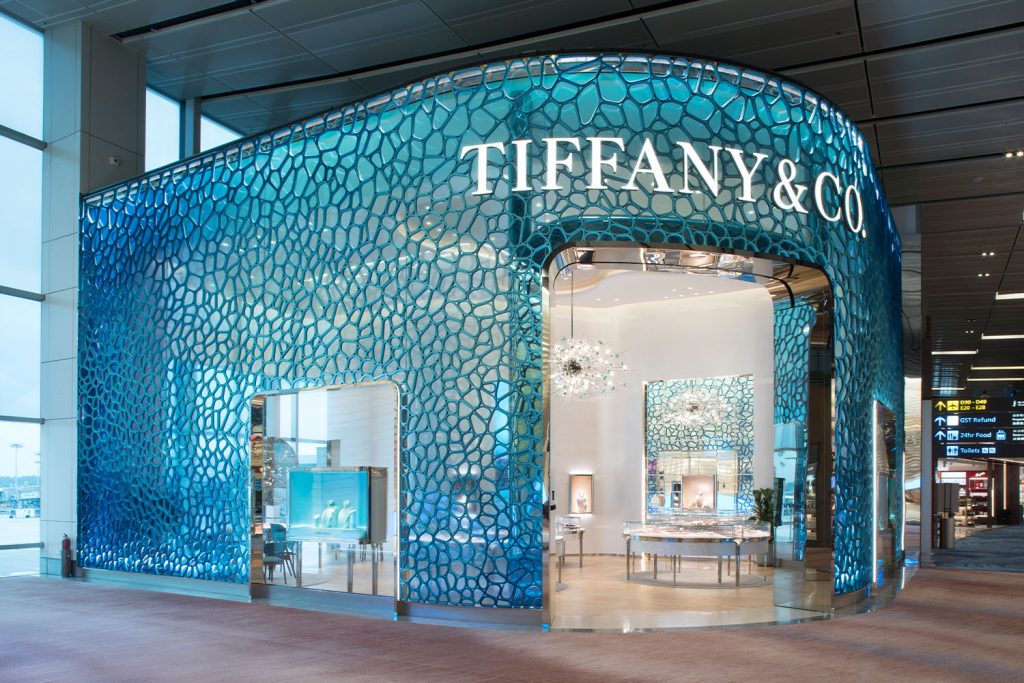 MVRDV designs a coral-inspired 3D-printed facade for the Tiffany & Co. store in Singapore's Changi Airport using recycled ocean plastic.
The designers got ideas for the building's theme from Singapore's coral reefs and the surrounding environment. The team used the patterns found in different types of coral to help them make a screen with an organic, cell-like pattern to cover the front of the store. This screen draws attention to a layer of glass that was screen printed with a color gradient that goes from Tiffany's signature robin's-egg blue to a deep blue that represents the ocean in Singapore.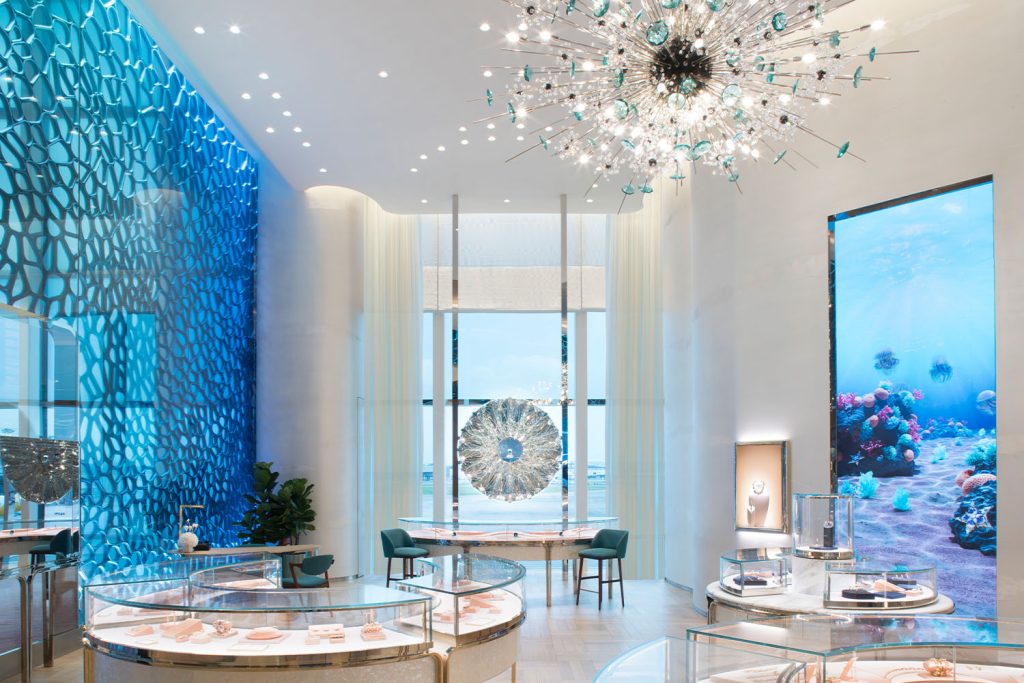 The next innovation step involved the materials used. Aectual, specializing in 3D printing, developed a method to manufacture the 50-millimeter-thick screen from recycled plastic, including reclaimed and recycled fishing nets. By employing this unconventional source of recycled plastic, the design draws inspiration from the oceans and contributes to their preservation. A challenging task for BUROMILAN was to meet strict airport fire safety regulations; they solved the issue by adding a chemical made from seawater to the mixture.
The gradient of light and dark blue returns in multiple ways in the 3D-printed portion of the design: around the store's entrances, the screen is light blue in front and dark blue in back; this gradient is reversed in the very corners of the facade, with a gradual transition in between – a gradient in all three dimensions.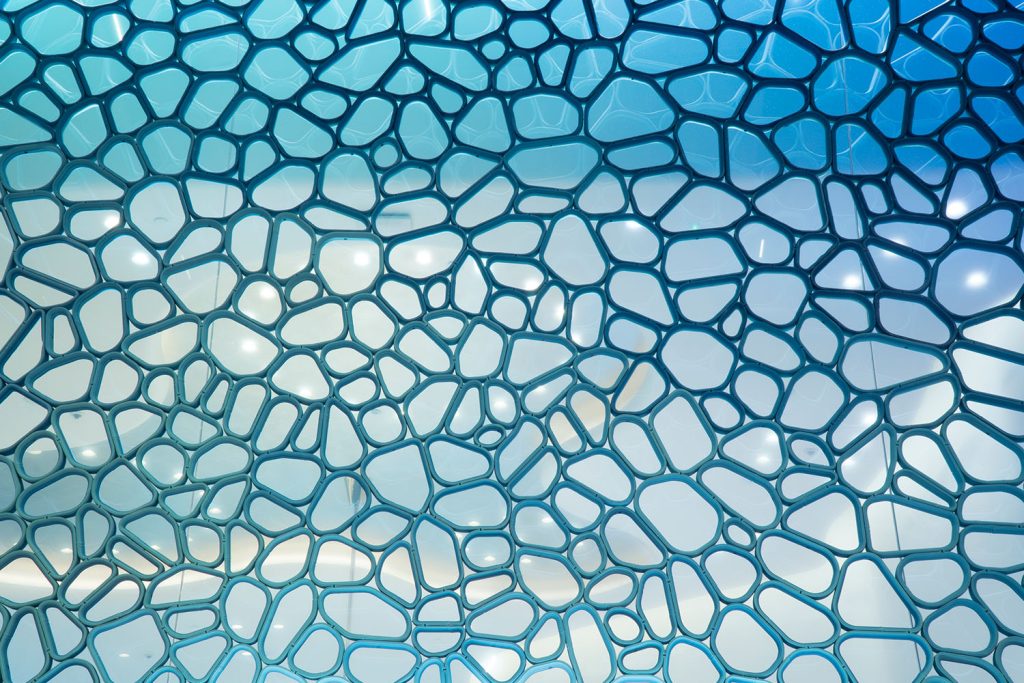 Project Info
Project Name: Tiffany Façade Singapore Changi
Location: Changi, Singapore
Year: 2023
Client: Tiffany & Co.
Size and Programme: 142 m2, retail façade
Architect: MVRDV
Founding Partner in charge: Jacob van Rijs
Partner: Fokke Moerel
Design team: Jacob van Rijs, Fokke Moerel, Aser Gimenez Ortega, Elien Deceuninck, Simone Costa, Monica Di Salvo, Xiaoyi Qin, Natalia Lipczuk, Yayun Liu, Jaka Korla
Copyright: MVRDV Winy Maas, Jacob van Rijs, Nathalie de Vries
Partners:
Contractor: Grandwork
Coral in recycled fishnet material: Aectual B.V.
Lighting designer: Cooley Monato Studio
Engineering advisor: BUROMILAN – Milan Ingegneria S.p.A.
Glass with gradient print: DDG Glass Pte Ltd
Photography: Courtesy of Tiffany&Co.