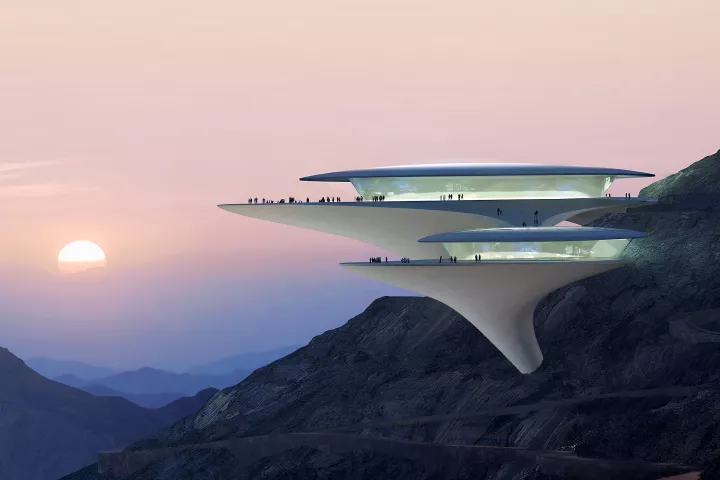 NEOM called the Trojena, is "a unique travel destination in the mountains of NEOM." Trojena, masterplanned by LAVA, is currently under construction around a large, artificial lake surrounded by hotels and residences and expects to have 700,000 visitors and 7,000 permanent residents. The project is set to be ready by 2026. Trojena has six special clusters, including alpine sports, water wellness activities, and wildlife exploration: Discover, Gateway, Valley, Explore, Relax, and Fun.
"Trojena will redefine mountain tourism for the world by creating a place based on the principles of ecotourism, highlighting our efforts to preserve nature and enhance the community's quality of life, which is aligned with the goals of the kingdom's Vision 2030," said Mohammad bin Salman.
Also, NEOM recently released a new construction progress video on their YouTube channels.
Discover Cluster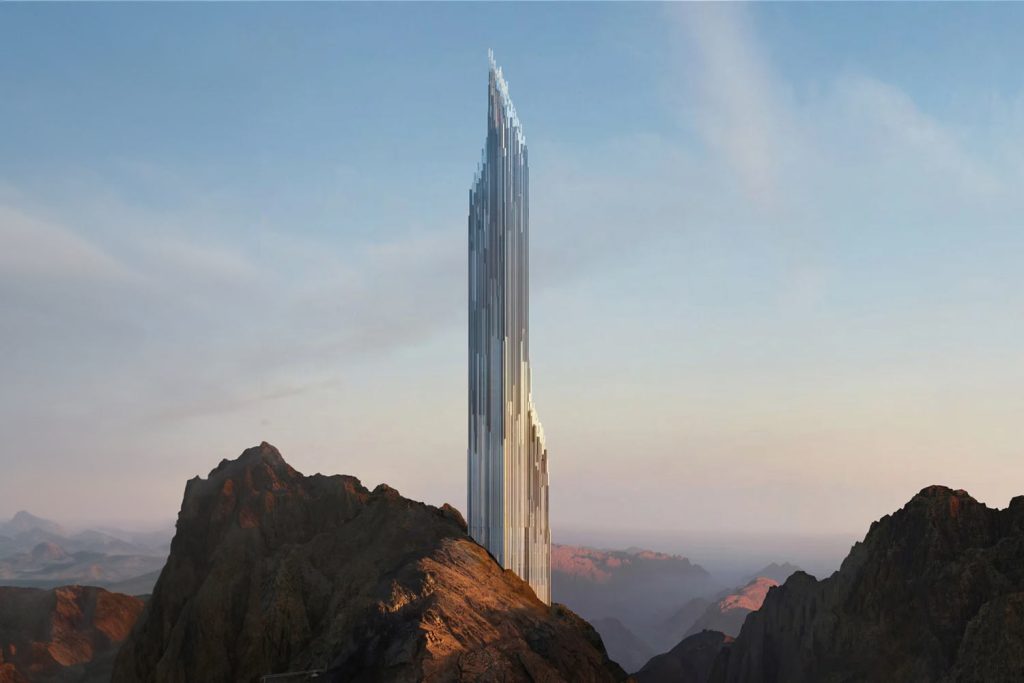 Discover Cluster is located on the edge of a cliff and comprises two main attractions, Discover Tower and Cosmic Gate. The Discover Tower, designed by Zaha Hadid Architects, resembling a crystal, is a commercial high-rise tower that showcases tech-infused artistic content and experiences. It is accompanied by an open-air museum situated between two mountain peaks.
Cosmic Gates is an astronomical park and stargazing campsite that unites science researchers and nightdreamers to explore the sky. Additionally, Discover Cluster includes Mountain Observatory, a panoramic viewpoint that offers breathtaking views of the Trojena mountains to visitors and residents alike.
Gateaway Cluster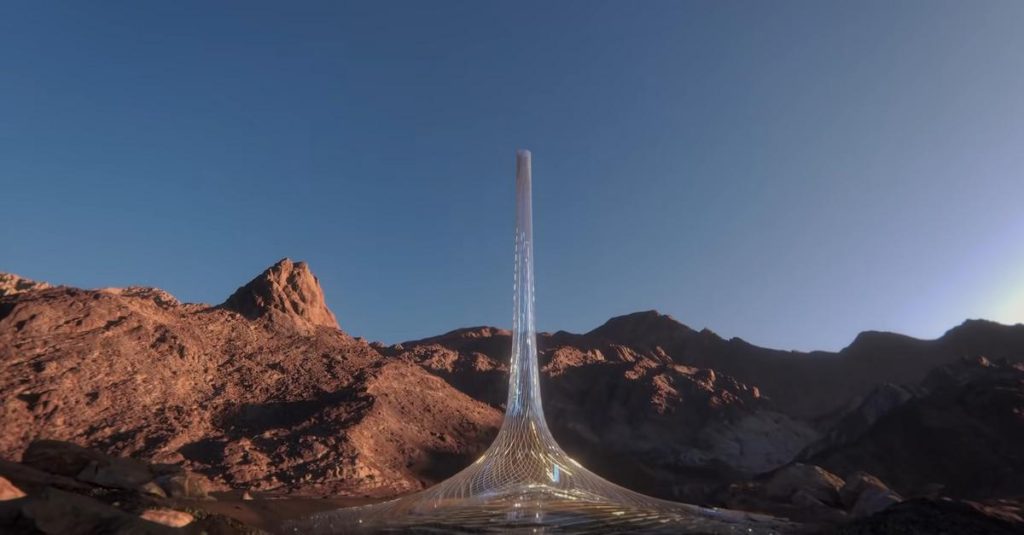 The Gateway is another futuristic cluster destination that offers visitors a unique experience, with two distinct areas – Mirage and The Vault. The Vault is an advanced technology gateway that combines a variety of offerings such as hospitality, retail, food and beverage, entertainment, and residential facilities.
On the other hand, Mirage will be the visitor center and operate as the first access point to Trojena, which is located on the lower plateau of the mountain and offers an introduction to the Trojena experience. "The Vault, for instance, is set between two mountain peaks, offering a dramatic introduction to the mountain landscape for people arriving at Trojena while reducing the on-ground development footprint for the benefit of surrounding nature," said Philip Gullett, Executive Director of Trojena.
Valley Cluster
Valley is one of the luxurious clusters located around a 2.8-kilometer artificial lake. The cluster includes of The Bow, The Lake Village, and The Lake.
The Lake Village will be the center of the Trojena and will contain a residential area, hospitality services, and commercial spaces. The residential at Trojena will include ultra-luxury mansions, chalets, villas, and apartments. The cluster will offer exclusive apartments in four beautiful locations: Lake Village, Water Village, Ski Village, and The Vault. All the sites have been designed by world-class architects according to NEOM, but they haven't announced details yet.
Also, in June, Minor Hotels announced that their Anantara brand will open a five-star resort, set in the Water Village, as part of the Valley Cluster of Trojena. The upcoming Anantara resort, with 270 keys, will provide a variety of accommodations such as guest rooms and suites, some featuring private pools, all of which offer breathtaking views of the artificial lake and mountains. The resort will have multiple dining options, including two specialty restaurants, an all-day dining restaurant with a show kitchen, a café, and a high tea lounge.
Explore Cluster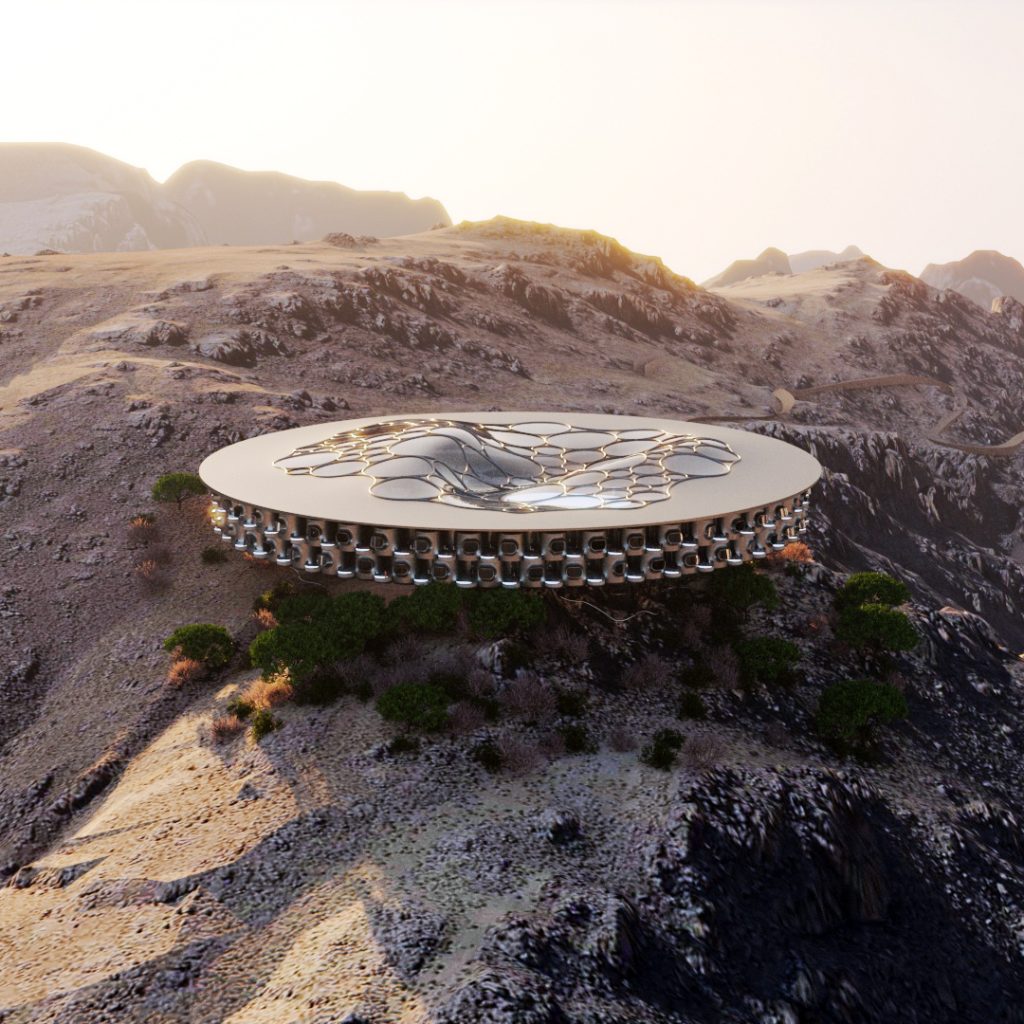 The Explore Cluster comprises three main destinations: The Wildlife Reserve, the Mountain Exclusive Resort, and the Boutique Hiking Hotel. The Mountain Exclusive Resort is a luxurious high-end resort that is tucked away in the mountains, and it boasts a lunar-themed style and ambiance. The Boutique Hiking Hotel is a micro-accommodation that blends seamlessly into the surrounding landscape, and it provides a lavish space for hikers to unwind and relax.
Relax Cluster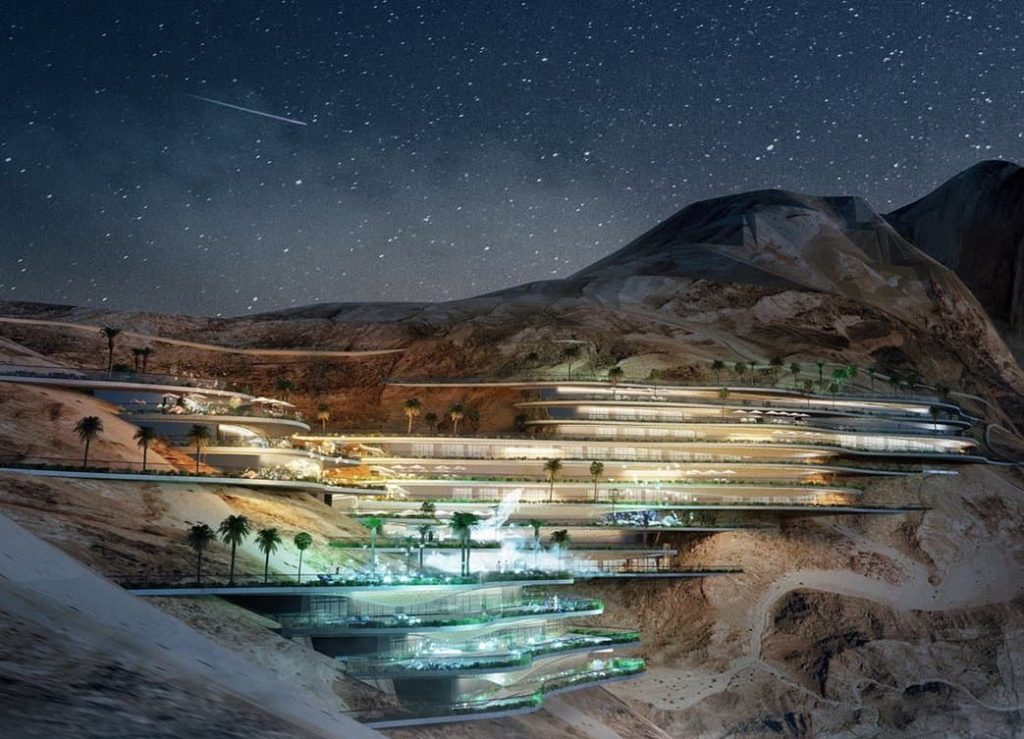 The Relax cluster will primarily focus on promoting health and wellness through a variety of offerings. Along with a range of residences built into the mountainside, the Lifestyle Management Resort is a futuristic facility that features natural, and meditative practices. The resort is staffed by world-class professionals and includes a medical spa according to NEOM.
In January this year, GMH (General Hotel Management Ltd) signed a strategic agreement with NEOM Hotel Development, the hospitality ecosystem developer located in the northwest corner of Saudi Arabia. The hotel is located in the Relax Cluster which is designed to provide a peaceful and relaxing environment for guests to reflect, recreate, and rejuvenate with access to world-class wellness programs.
Fun Cluster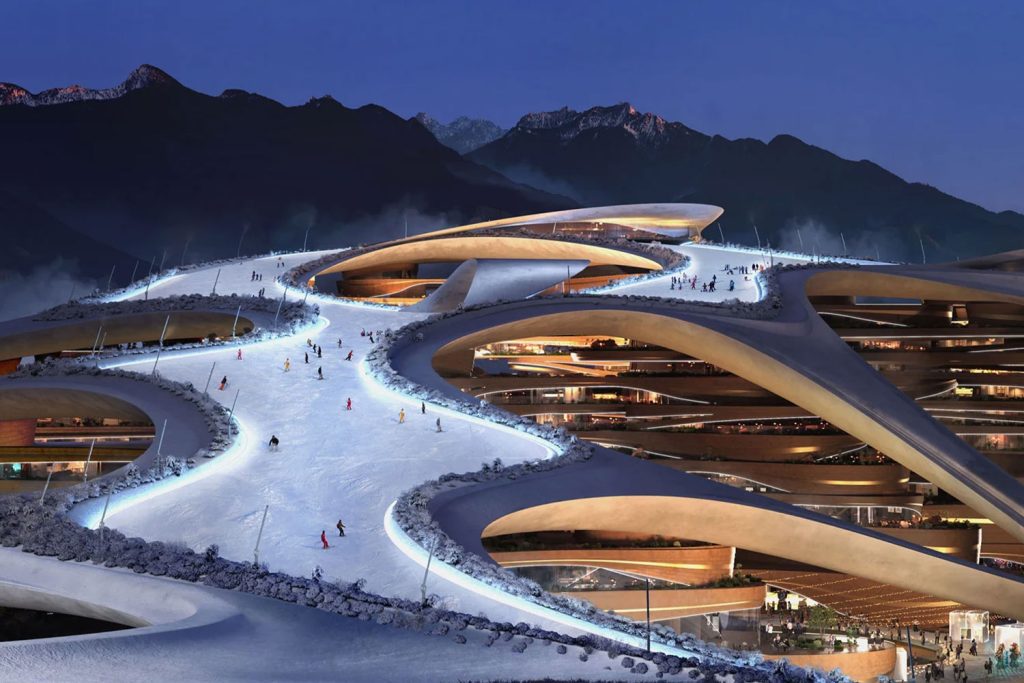 Fun Cluster is a year-long outdoor activity destination that offers entertainment and adventurous activities. It includes the Ski Village, which provides winter sports activities for three months. Trojena has an annual calendar of over 100 indoor and outdoor activities. It is set to be the first major outdoor skiing destination in the GCC and will host the 2029 Winter Asian Games, making it the first nation in Western Asia to stage such an event.
"Many countries have beautiful mountain destinations, but what makes Trojena stand out is the fact that it is sustainable and powered by renewable energy and is a year-round mountain destination offering diversified experiences way beyond winter sports," Philip Gullett said.
Also, Collective Retreats will re-imagine the outdoor hospitality at Trojena. Collective Retreats also plans to offer outdoor activities like skiing, mountain biking, hiking, and other outdoor sports as well as cultural activity programs around music, film, and food.