NEOM released a new construction progress video on their YouTube channels. Previously, the company shared a video on January 2023.
A few months ago, in a documentary, Mohammed bin Salman said, "They say a lot of projects in Saudi Arabia can't be done, they're too ambitious," and added, "They can keep saying that, and we can keep proving them wrong." In that 45-minute documentary, well-known architects have provided insight into the thought process behind The Line, a megacity that is currently in the planning stages. Here is a detailed review of NEOM's projects.
As we can see, Saudi Arabian deserts are rapidly transforming in the new video. The construction of NEOM regions, such as THE LINE, Oxagon, Sindalah, and Trojena, is advancing quickly, with over 60,000 workers currently present on site.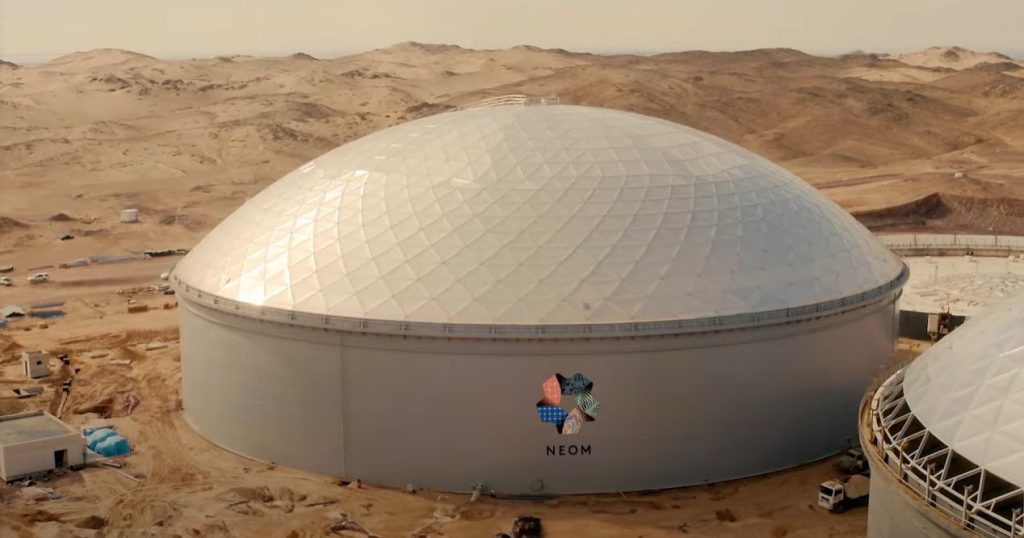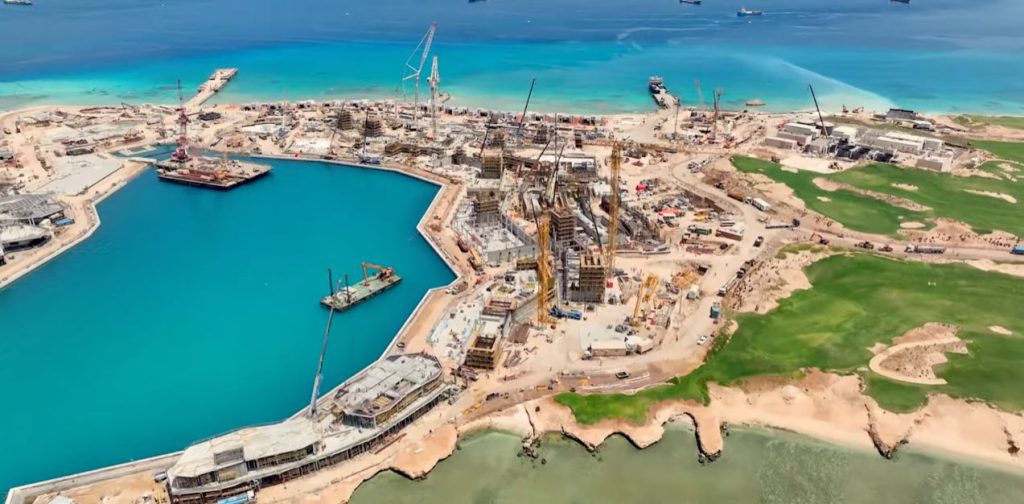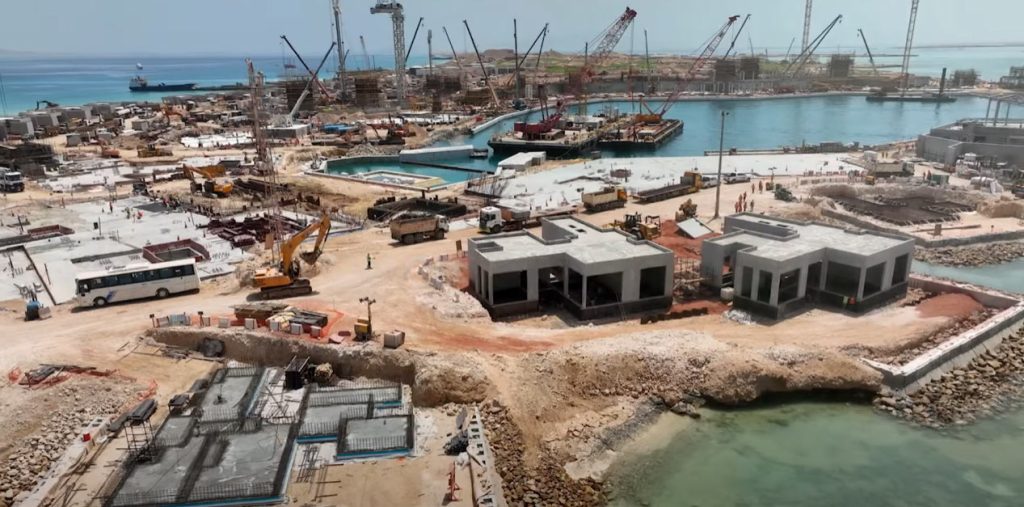 Lately, Marriott signed an agreement with NEOM to open luxury properties in Trojena in the northwest region of Saudi Arabia. IHG Hotels & Resorts, which boasts 18 different brands and a total of 6,000 hotels, also signed a franchise agreement to open a Hotel Indigo property in Oxagon.
Furthermore, During the Future of Living Summit held on the main stage of Cityscape Global, NEOM presented detailed models of The Line, Trojena, Sindalah, and Oxagon. Also, NEOM has unveiled a new skyscraper designed by Zaha Hadid Architects.
Saudi Arabia submitted a solo bid for the 2034 FIFA World Cup. Saudi Arabia envisions hosting matches as part of the NEOM project, possibly at the Trojena ski resort, which has already secured the rights to host the 2029 Winter Olympics.