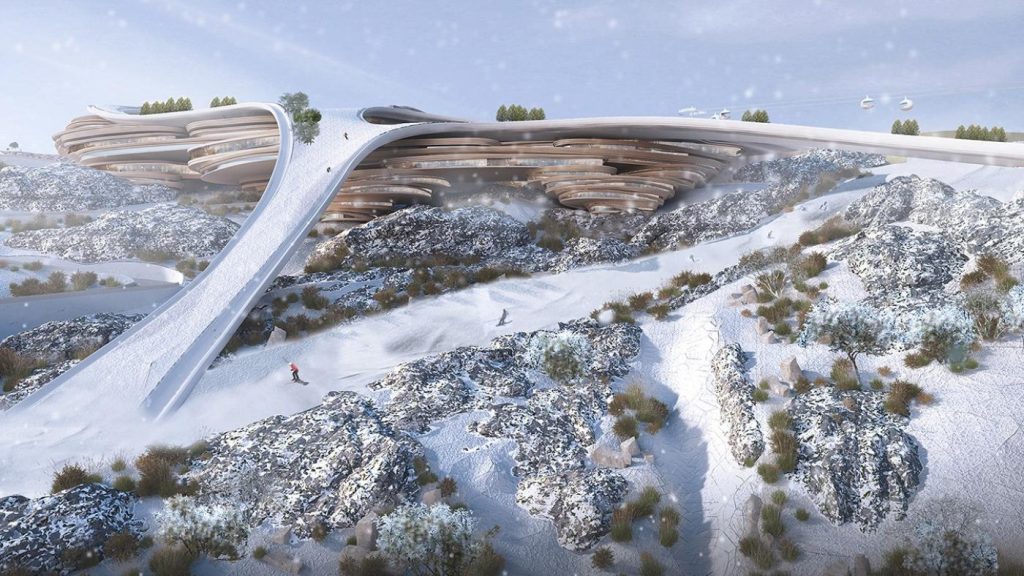 Saudi Arabia, Egypt, and Greece had initially submitted a joint bid for the 2030 FIFA World Cup, but Saudi Arabia pulled out of the bid. Later, Saudi Arabia submitted a solo bid for the 2034 FIFA World Cup.
According to The Times, Saudi Arabia is confident in hosting the 2034 World Cup in the summer by holding matches in specific, high-altitude venues despite the high heat. If the bid is successful, similar measures to those used in the 2022 FIFA World Cup in Qatar may be implemented to address the issue of high temperatures during the summer season.
Saudi Arabia envisions hosting matches as part of the NEOM project, possibly at the Trojena ski resort, which has already secured the rights to host the 2029 Winter Olympics.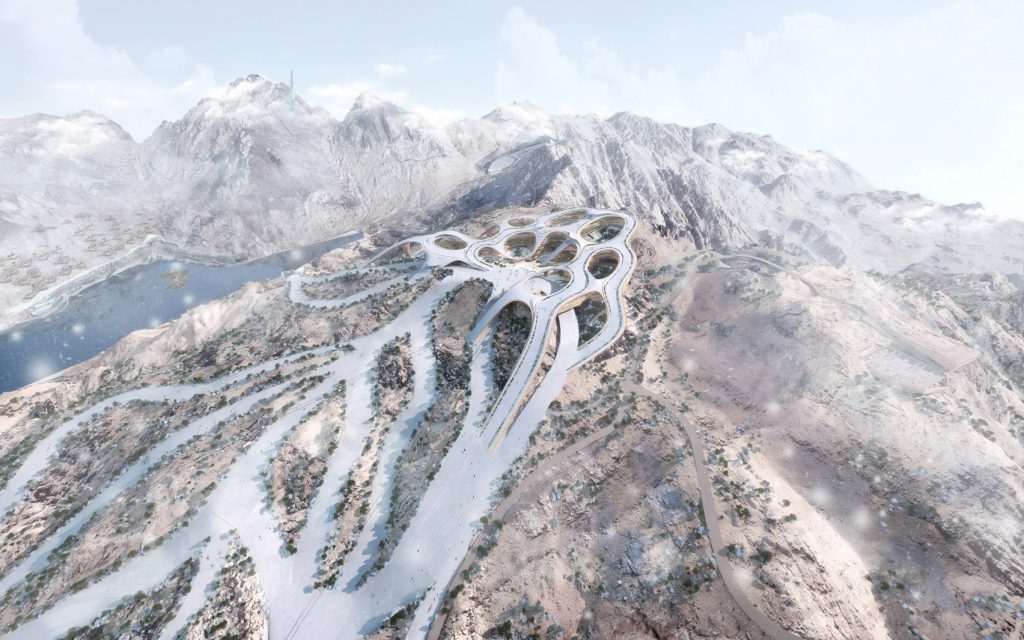 Trojena is located in the heart of NEOM, 50 kilometers from the coast of the Gulf of Aqaba, in a region distinguished by a mountain range with the highest peaks in Saudi Arabia at approximately 2,600 meters above sea level.
The Trojena project, designed by Zaha Hadid Architects, UNStudio, Aedas, LAVA, and Bureau Proberts, is scheduled to open in 2026 and will offer winter sports such as skiing "all year."
Saudi Crown Prince Mohammed bin Salman said, "Trojena will redefine mountain tourism for the world by creating a place based on the principles of ecotourism, highlighting our efforts to preserve nature and enhance the community's quality of life, which is aligned with the goals of the Kingdom's Vision 2030. It also confirms our commitment to be part of the global effort to protect the environment."