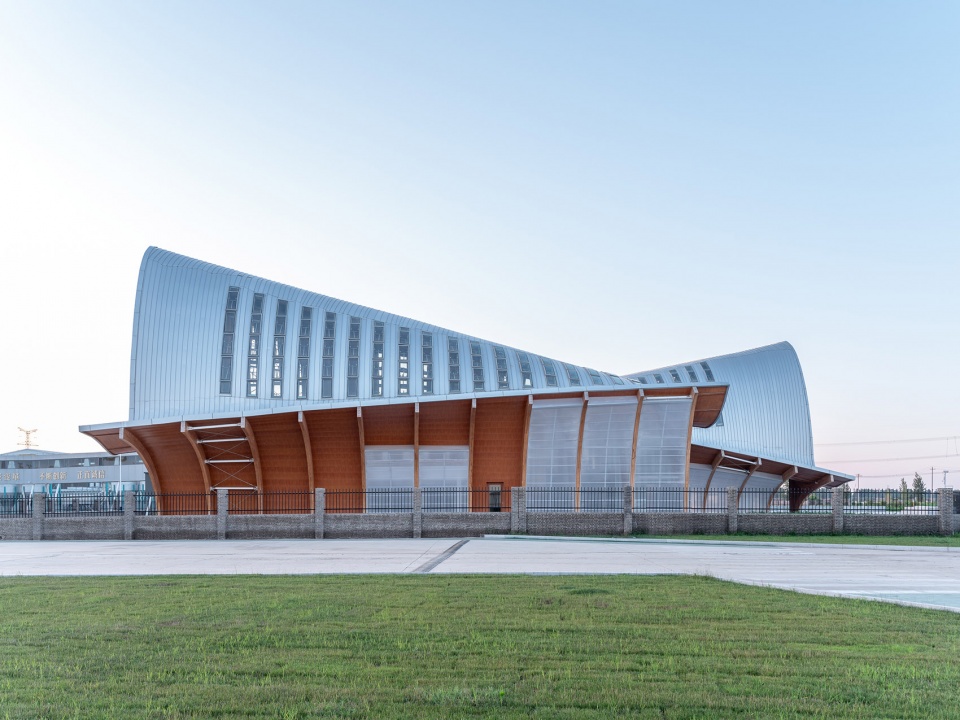 The Egg Exploratorium, designed by FCJZ, is a cultural facility that showcases scientific knowledge about eggs and serves as a prelude to a tour of the production line. The arches in the facility have the same structure and form as eggs. The designers created a prototype arch with a wedge-shaped plane, which changes from a high narrow end to a low wide end, creating a high and positive spatial perspective.
The three prototype arches were arranged alternately to form the layout of the three halls of the exhibition area. The exhibition hall is connected to the factory by a corridor.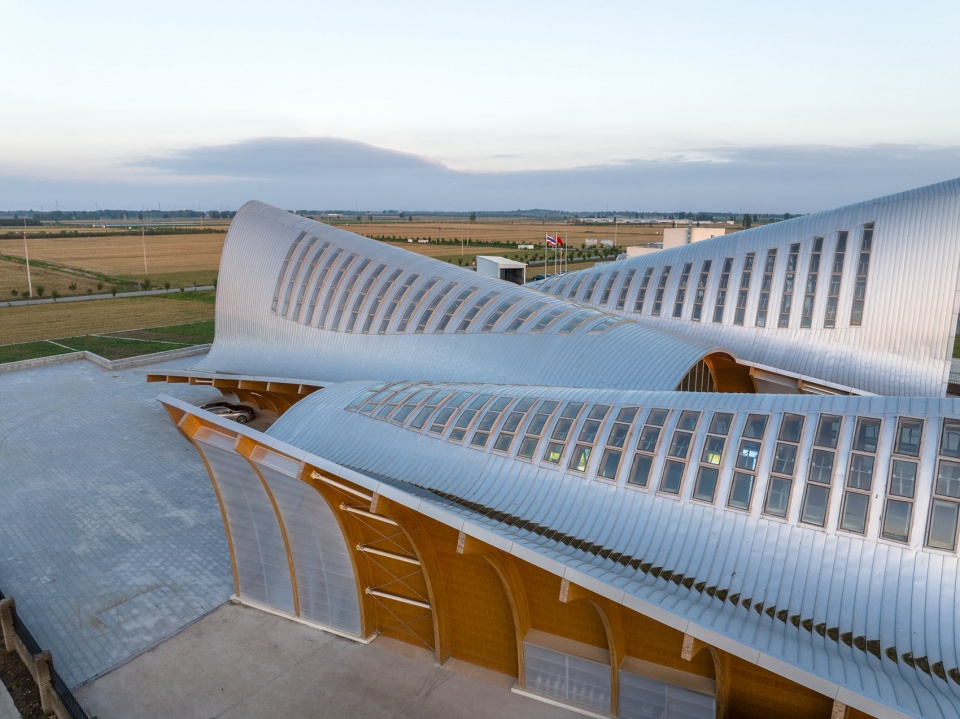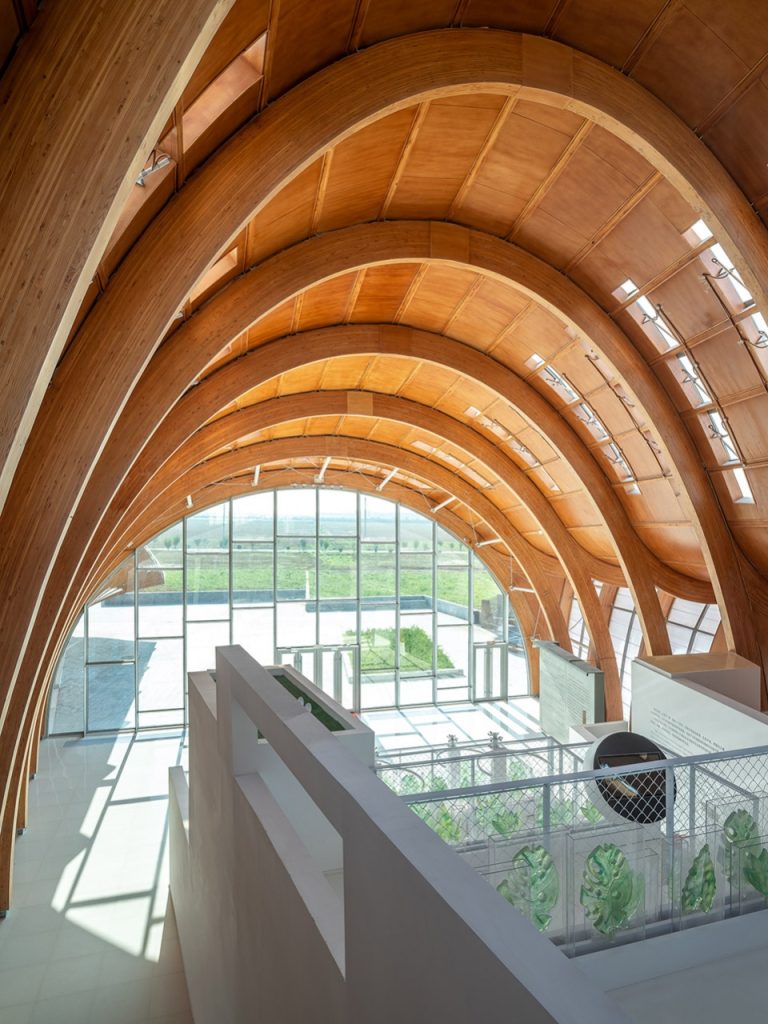 The Egg Exploratorium was built using laminated timber, which has been called the "concrete of the future". Laminated timber has the same structural strength as reinforced concrete, but with higher flexibility and can withstand a certain degree of deformation.
Furthermore, with the same bearing capacity, 1m³ concrete weighs about 2.7 tons, while 1 m³ laminated timber weighs only 400 kg. Therefore, laminated timber is an ideal material for energy-saving and emission-reducing structures.