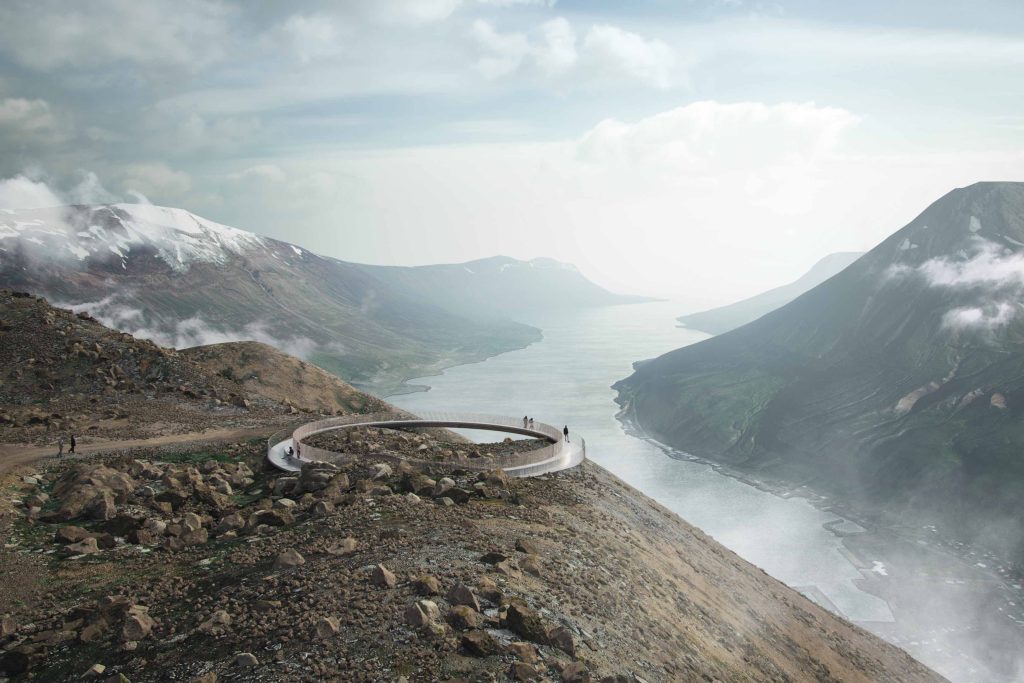 The Ring of Bjólfur, a circular viewing platform located 650 meters above sea level on the slopes of Mount Bjólfur in East Iceland, was designed by ESJA Architecture in collaboration with Arkibygg Arkitektar. The platform will have a view of Seydisfjordur, a narrow fjord with steep mountains known for its vibrant art scene, annual art and music festival, as well as having Iceland's only ferry connection to mainland Europe.
Ring of Bjólfur was the winning proposal in the municipality's competition 2021.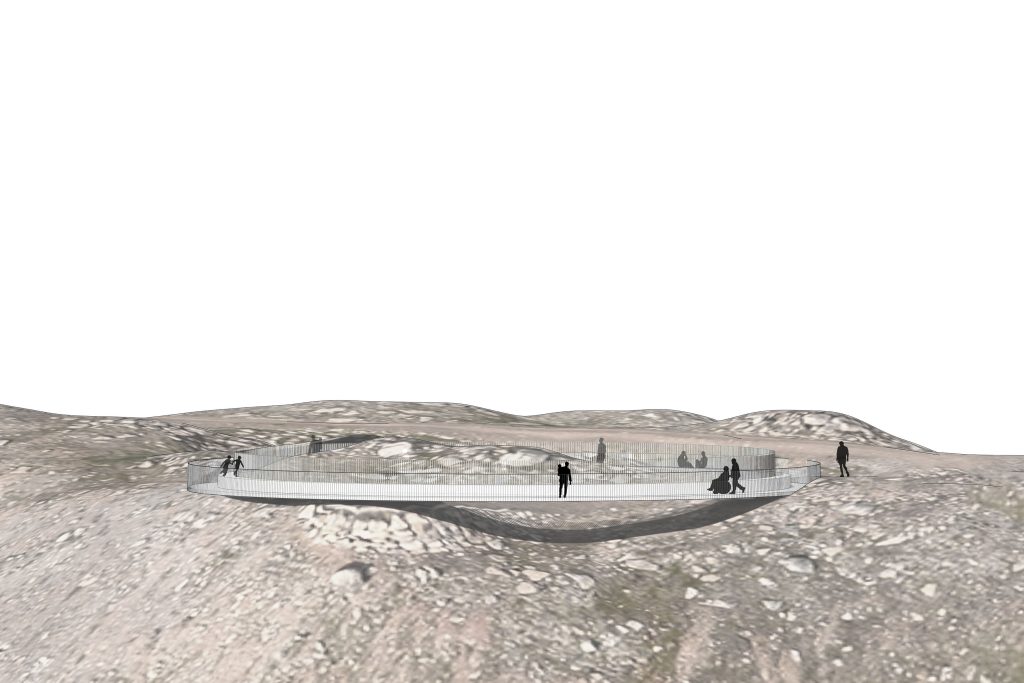 Visitors can explore views of the surrounding mountains, the town, the valley, and the mountain peak above during the 360° experience. The ring structure will also be wheelchair accessible.
According to designers, "Mount Bjólfur is named after the Viking Bjólfur, who first settled in Seydisfjordur and is believed to have been buried high up on the mountain. It is Viking tradition to be buried with their most precious belongings, including jewelry and weapons. Accordingly, the Ring of Bjólfur symbolizes a precious silver ring belonging to Bjólfur, the forefather of the people of the fjord."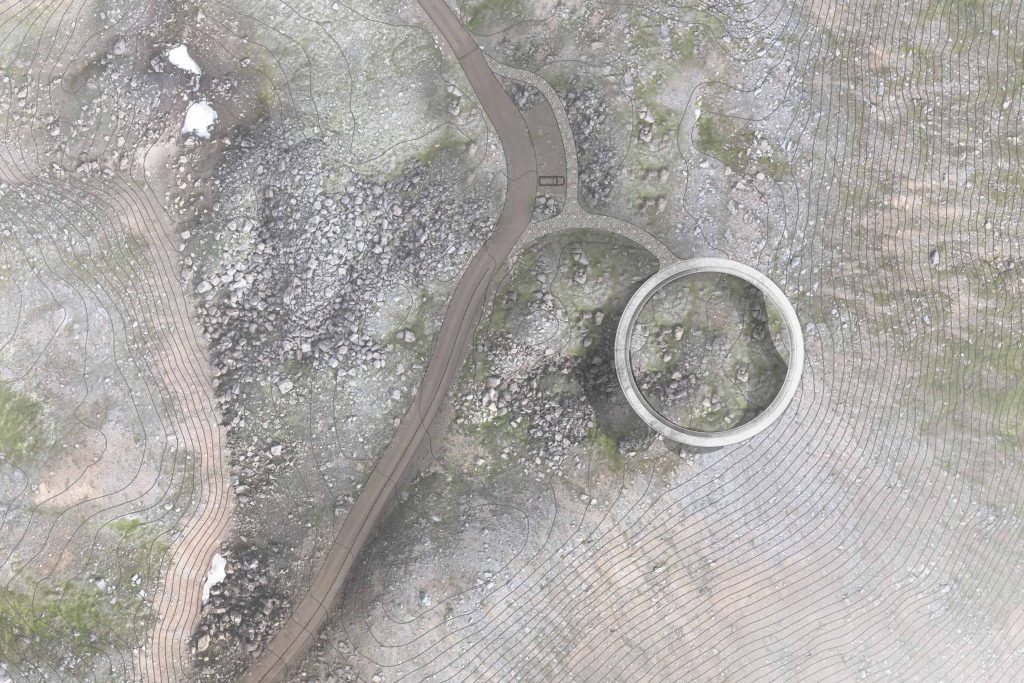 The ring is made of concrete, with a local larch inner railing and slim stainless-steel posts on the outside. The three materials have silver-grey color tones that change with the weather, with the larch's silver patina, the steel's glittering reflection, and the exposed concrete tones changing.
The Ring's construction will begin this fall and will be completed in 2024.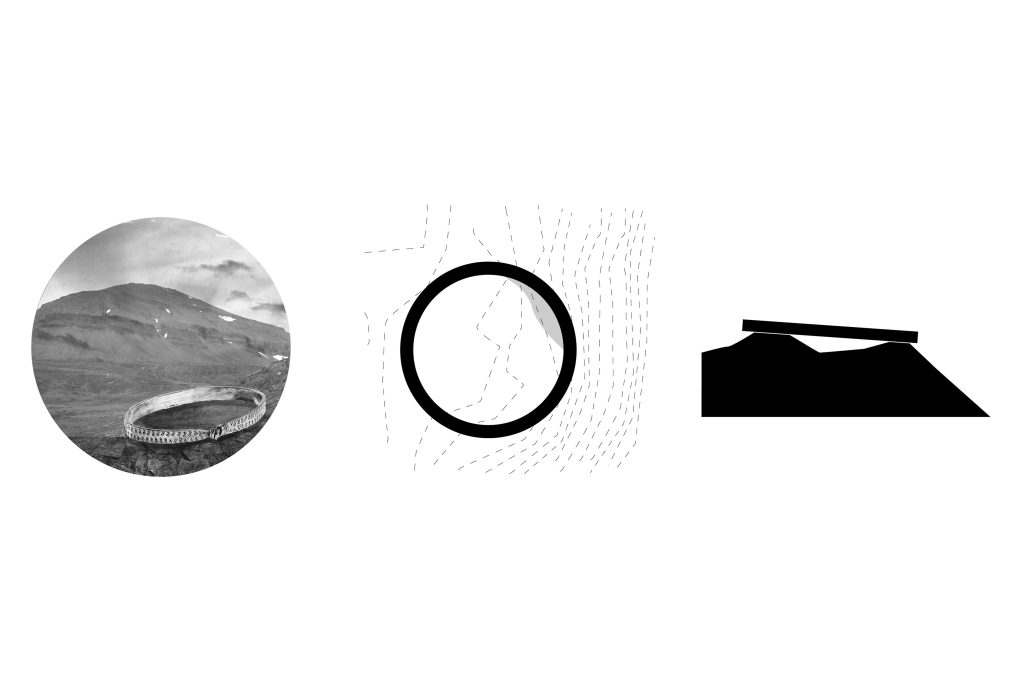 Project Info
Project Name: Ring of Bjólfur
Location: Seydisfjordur, Iceland
Client: Múlaþing Municipality
Construction: 2023-2024
Architects: Esja Architecture & Arkibygg Arkitektar
Landscape Architects: ANNA Landslagsarkitekt & Kjartan Mogensen
Engineers: AXA Nordic