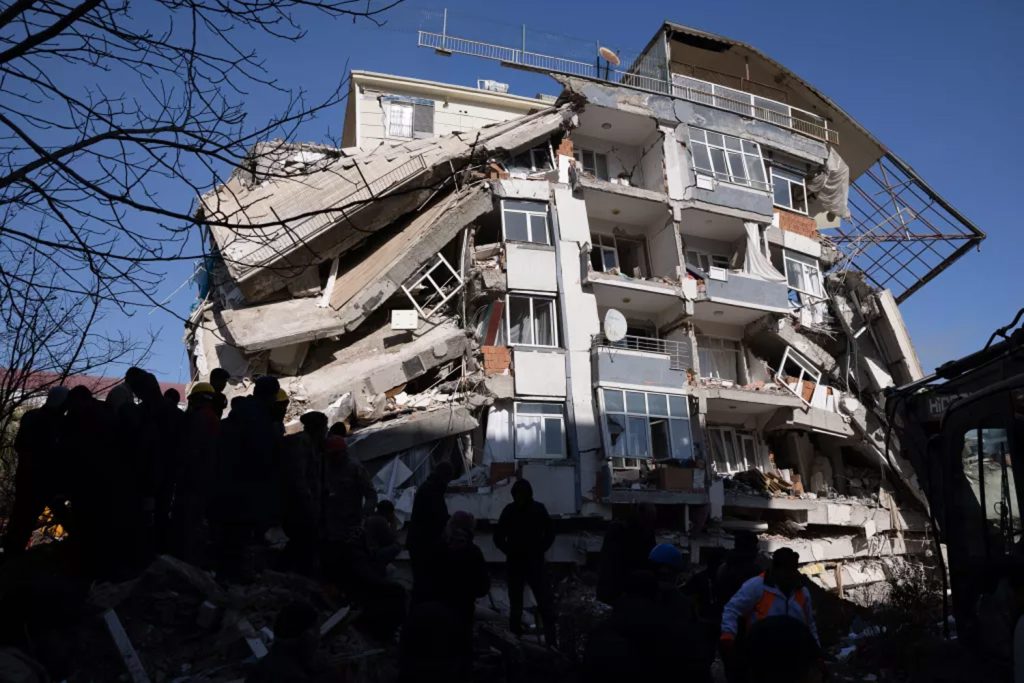 The recent earthquake in Southern Turkiye brings out the discussion of what caused the massive destruction and losses. Is it the earthquake that is called a natural disaster, or the mismanaged built environment?
Architecture is one of the responsible sectors of the mismanaged built environment. It is essential to separate what is a disaster and what is an environmental hazard, produce the service in this regard, and recover what has already occurred. Searching for an alternative recovery condition for disasters can lead to the term disaster relief architecture. The disaster relief architecture is a response and provides basic needs in comfortable conditions for the victims.
Disasters & Environmental Hazards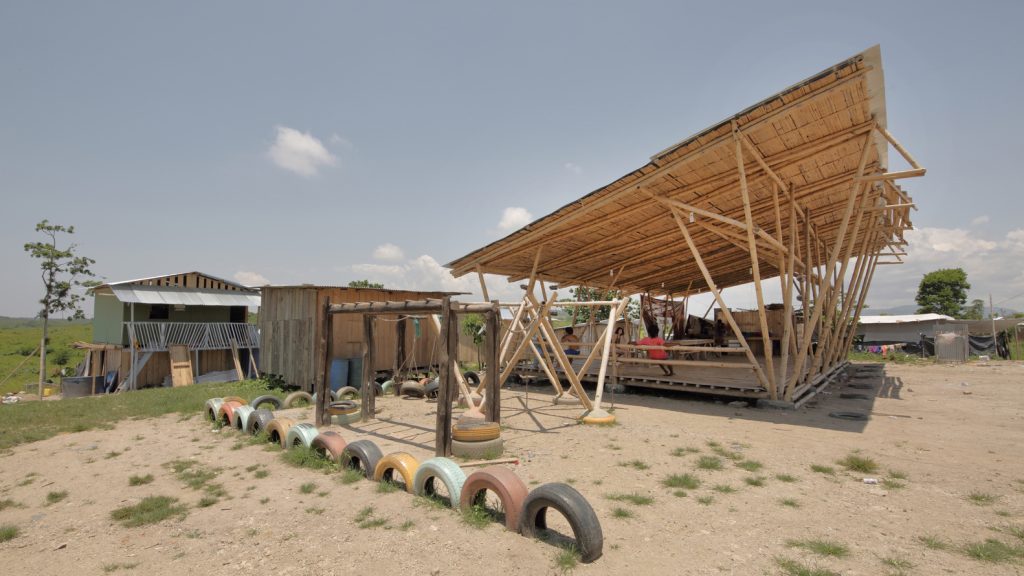 Gregory Squires and Chester Hartman proclaimed There is No Such Thing as a Natural Disaster in their same-named book. "It seems more appropriate to use the term environmental disaster rather than a natural disaster as there is nothing "natural" about the effects of a disaster, rather they are first and foremost social. Disasters reveal our social fault lines and make our political structures visible". Disasters occur from vulnerability to environmental hazards. For instance, examples of environmental hazards can be counted as earthquakes, tsunamis, floods, landslides, hurricanes, and wildfires as abrupt situations. Disasters on the other hand are the deaths, loss of primitive sources, houses, destructions, failed organizational systems, failed recovery processes, and so on.
The recent earthquake highlighted this separation of two concepts. It is inevitable to mitigate or run away from environmental hazards, but it is possible to avoid disasters. From being prepared at the beginning to post-disaster approaches, it is essential to think and take action on the fact that environmental hazards are real and we are not bigger than nature.
Disaster Relief Architecture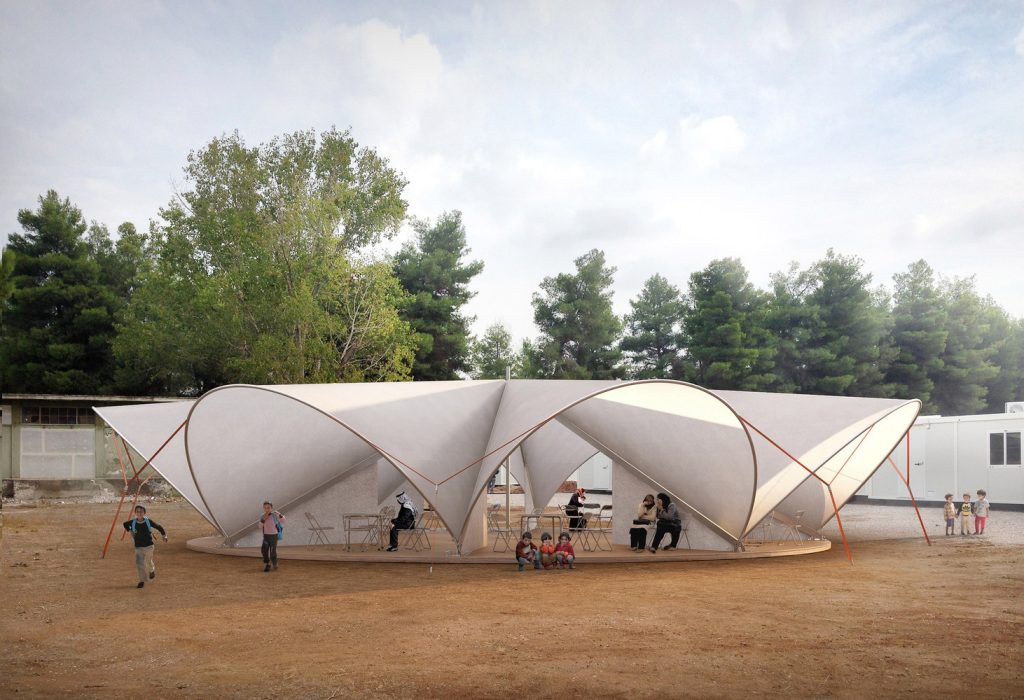 Can it be possible to be prepared for disasters? How can architects approach disasters before occurring and after facing consequences? What are the responses of architects in case of urgent needs of vulnerable communities after disasters? How do architects respond to initial decisions for the recovery of necessary spaces? What are their priorities, and how do they decide? Disaster relief architecture approaches to disaster management can be reviewed in four phases; mitigation and preparedness before the disaster, response, and recovery for post-disaster.
Preparedness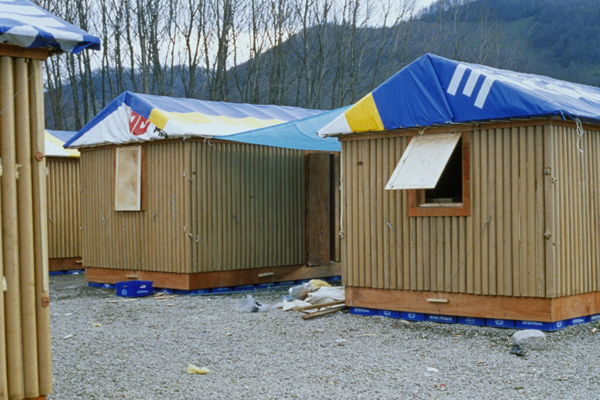 When we ask what causes disasters, the built environment undoubtedly takes its place in the foreground. Environmental hazard times can be estimated depending on regions, climatic conditions, and various natural or human events. In this case, it is suitable to produce the built environment in preparation for the possibility of disaster. Before building, the site needs to be examined according to environmental conditions. Site selection can avoid disasters from environmental hazards such as floods, tsunamis, landslides, and earthquakes. After the site selection, another important thing is the construction details of the buildings. Every country has its regulations for disaster-resistant buildings.
Applications of these regulations are for the preparedness for a disaster. Being prepared for such incidents can save and is saving from possible damages. The fact that the buildings need to be made strong and produced with various systems compatible with earthquakes has taken its place in many regulations. Also, it is possible to see disaster-resistant structures with various extraordinary architectural and engineering solutions.
Many examples of not doing what needs to be done lead to catastrophic disasters. It is up to the post-disaster process to reduce the vital consequences of basic mistakes such as being deprived of the production of a solid structure, deficiencies of seismic isolators, which are of great importance in the earthquake zone, and establishing settlements in areas with flood, landslide, and tsunami risk.
Mitigation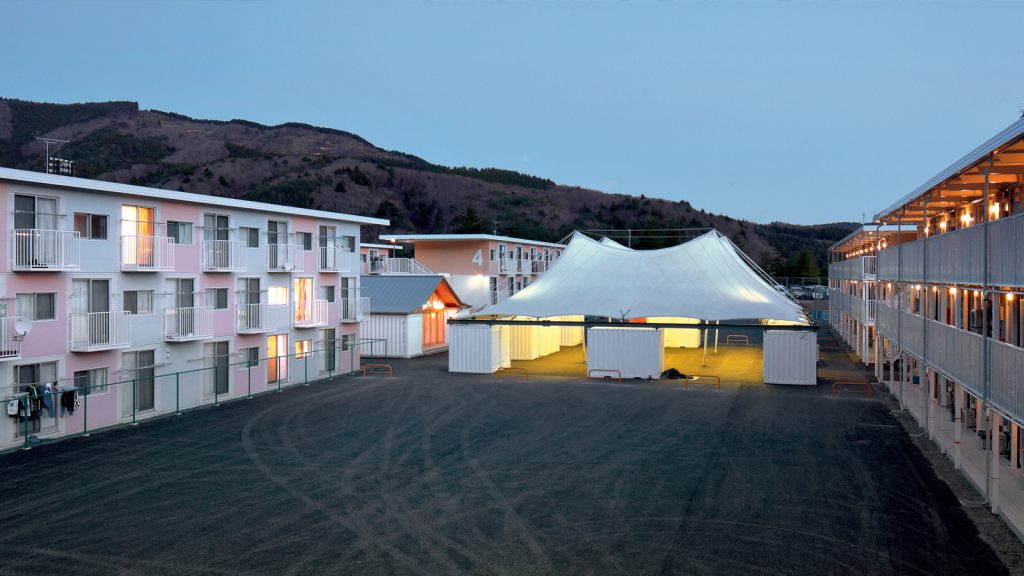 After the environmental hazard disaster is foreseen, what needs to be done is to mitigate the results of this disaster before it happens. The regulations and risk assessment should be taken into consideration by authorities from a larger perspective. It is essential to analyze potential environmental hazards and set up appropriate countermeasures, such as regulations, renovations, and retrofitting projects. These can help to mitigate possible disaster scenarios. Architects and planners, groups responsible for designing the built environment, should work on disaster mitigation issues with a collaboration of interdisciplinary studies.
Response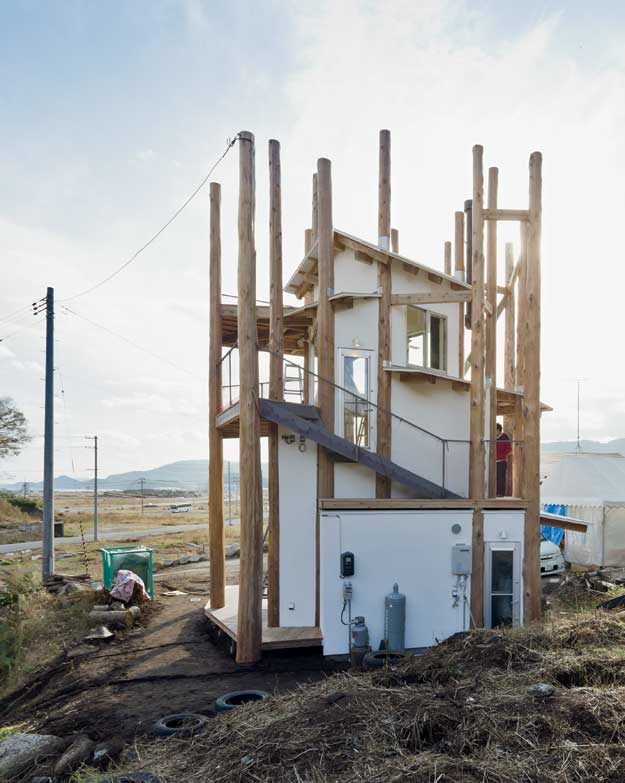 Disasters are inevitable after we are not prepared or unable to mitigate the consequences of environmental hazards. Destructive disasters can leave behind many victims. People can end up without a place to sleep or eat. Even if they survive to live, their life can stop. Without suitable homes, hunger, security, and health issues can occur. After a destructive disaster, many spatial needs arise that urgently need to be resolved. Responses to these urgent spatial needs were commonly quickly produced, easily installed, affordable, and comfortable shelters. The world has had many devastating disasters in different regions. It is possible to see various temporary shelter systems in these past disasters.
Shigeru Ban's innovation of using recycled cardboard tubes has enabled disaster victims to quickly and efficiently obtain temporary housing. The Paper Log House can be installed with eight people within two days. A simple setup also makes it easy to demonstrate the use of these shelters since they are only meant to be used temporarily and need to be dismantled after an effective relief effort.
Another of Shigeru Ban's post-disaster projects is Container Housings. Container living units are used commonly in post-earthquake emergency responses. The project produced after the Onagawa earthquake draws attention to the fact that the need for temporary accommodation can sometimes take a long time. Living in uncomfortable areas in long-term temporary situations slows down the healing processes. These container houses, arranged in a neighborhood setting, offer a solution to the socialization and shelter needs of the victims and contribute to their return to their pre-disaster lives, even if only a little.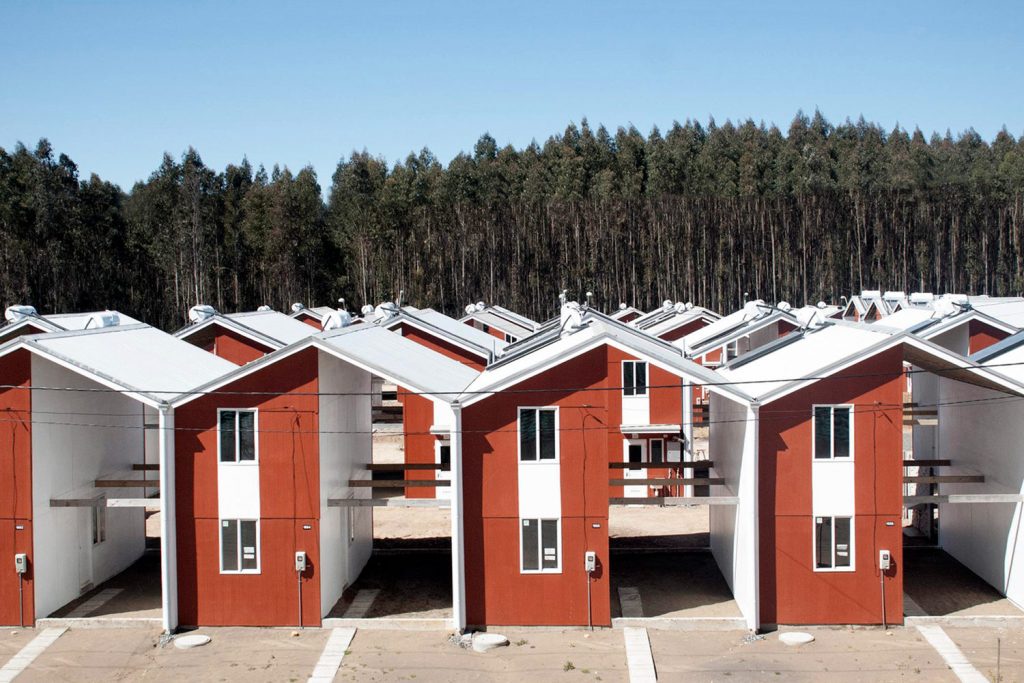 The Home for All project is not a home in the traditional sense. It looks like home in terms of scale and division and functions as an informal meeting place for the community. Erecting emergency shelters for those who lost their homes in the disaster covers one part of the humanly necessary needs. The response this project gives to the emergency is that it provides social engagement and healing between disaster victims.
Emergent responses to disaster help to decrease the recovery time of the aftereffects. Recovery is a complete restoration of the community and achieving some degree of environmental, physical, economic, and social stability. Architects have an important role in healing the community both socially and structurally. Spatial needs after disasters need to be covered by architects and engineers. Temporary solutions are given in the response phase of the healing and need to be replaced with permanent solutions in the recovery phase to create completely restored disaster regions. Establishing the order of importance of spatial needs post-disaster is essential to facilitate the proper steps towards rehabilitation or reconstruction, whichever is applicable. While rebuilding a region or specific space after a disaster, it is important to consider possible future disaster scenarios and develop a mitigation plan for this condition.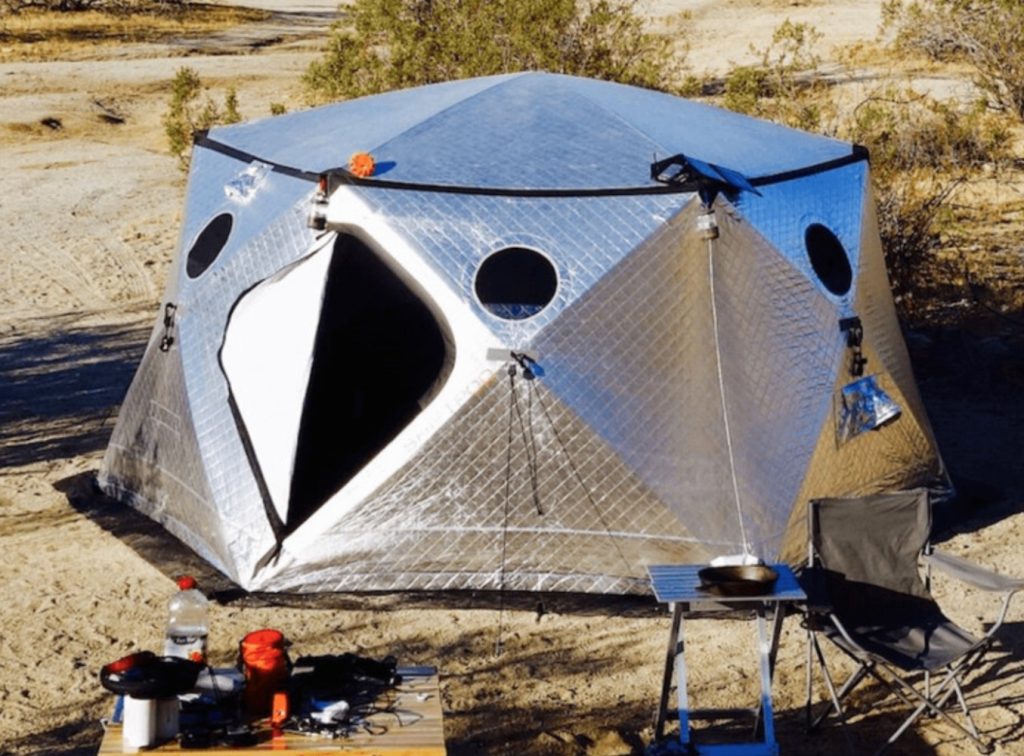 Disasters can make people homeless suddenly, and all the efforts that have been made during life to buy a house or to create a comfortable life can be gone. Recovery from this sudden situation can be hard to manage, and affording a new house can be impossible. After the devastating earthquake and tsunami that occurred in Chile in 2010. More than five-hundred people died and %80 of the buildings were demolished. In line with the relief studies, Aravena's studio has been invited to create a reconstruction plan for the region. Villa Verde is a project containing half-done housing units to provide victims with affordable and quickly constructed houses and allow people to complete them over time. Studio provided the Villa Verde as an open source to make it available for post-disaster situations.
The earthquake in 2004 caused a catastrophic tsunami and the loss of 38,000 people in Sri Lanka. One of the devastated areas was Kirinda, a small community of Islamic fishermen settlement on the southern coast. Developer Phillip Bay asked Shigeru Ban to design a prototype house that can be built cheaply and is suitable for the tropical climate. The house was to form a template for 100 replacement homes in Kirinda. The project aimed to sustain the pre-disaster social and cultural life. One of the key points was the selection of the building material. It was essential to use a material that is affordable and easily accessible. These parameters led Ban to use local materials and local labor who are knowledgeable about the materials.
"People are not killed by earthquakes, they're killed by collapsing buildings. That's the responsibility of architects, but the architects are not there when people need some temporary structure because we're too busy working for (the) privileged. Even a temporary structure can become a home." – Shigeru Ban