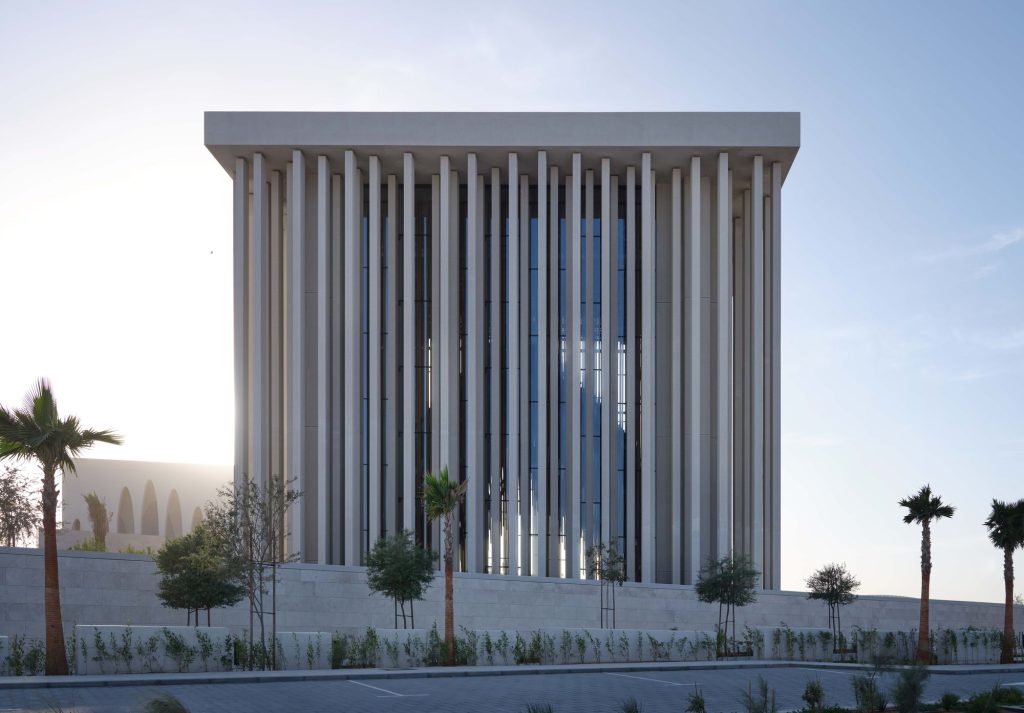 The Abrahamic Family House, designed by Adjaye Associates, is a collection of three religious spaces: a mosque, a synagogue, and a church, all of which lie atop a secular visiting pavilion and are located in the Saadiyat Cultural District in Abu Dhabi. The house will serve as a community for inter-religious dialogue and exchange, instilling ideals of peaceful coexistence and acceptance among people of all religions, ethnicities, and cultures.
Each of the dedicated buildings of worship, the Eminence Ahmed El-Tayeb Mosque, His Holiness Francis Church, and Moses Ben Maimon Synagogue, has space for observers, and daily guided tours will display visitors' design elements relevant to each faith's customs and traditions.
On February 16, 2023, the interfaith complex was officially launched and opened to worshippers. Visitors will be able to access the forum and take guided tours beginning today, March 1, 2023.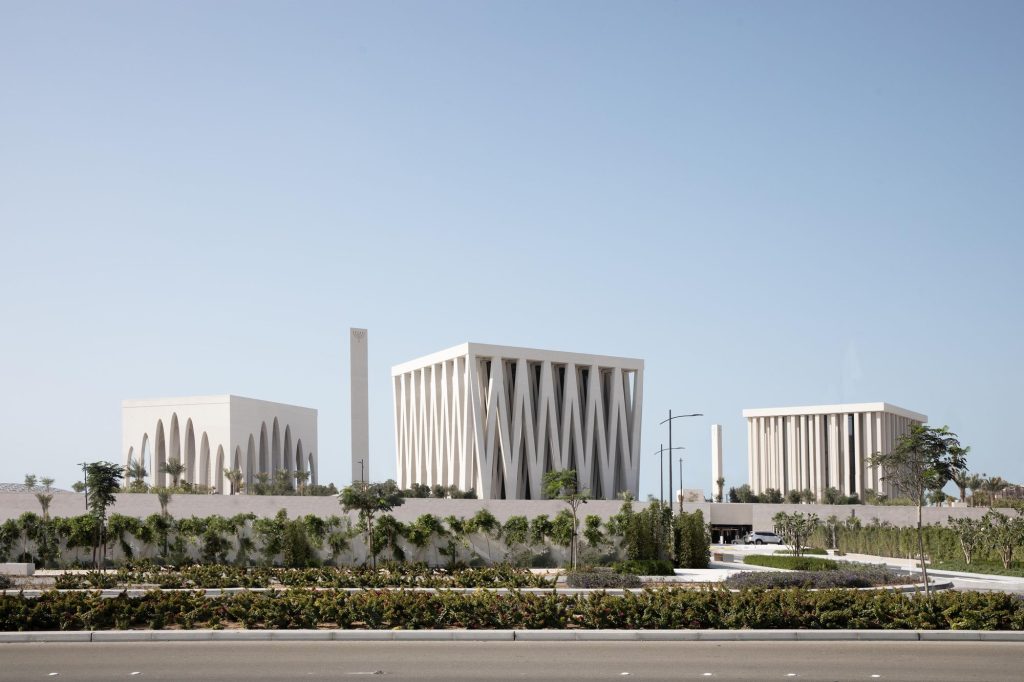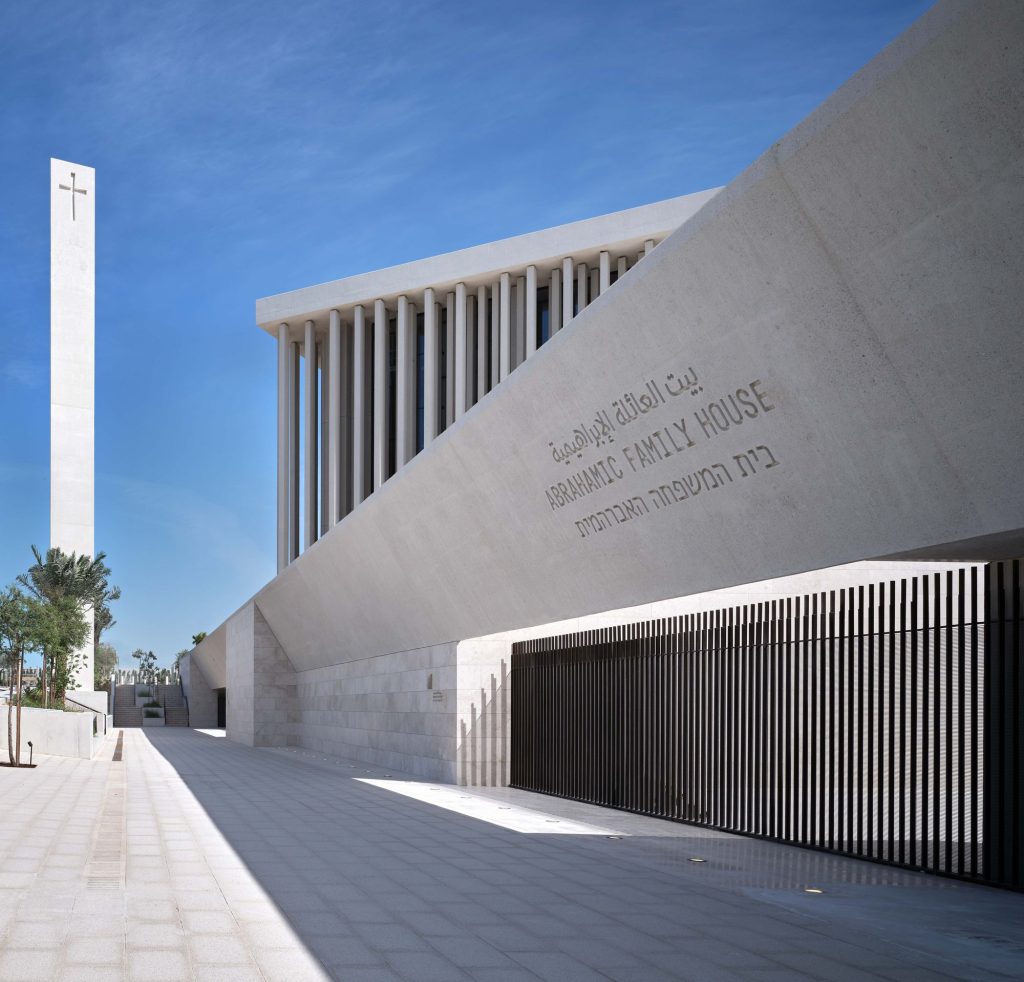 David Adjaye said, "As an architect, I want to create a building that starts to dissolve the notion of hierarchical difference – it should represent universality and totality – something higher, that enhances the richness of human life."
The form is derived from the three faiths, with the lens used to determine what is similar as opposed to what is different, and the strength of these revelations used to create the form. The design emerges as powerful plutonic forms with a defined geometry, three cubes sitting on a plinth – but not aligned, they each have various orientations. The strength of the silhouette, along with commonality and the articulation of the three forms, then begins to reveal the story. These constructions represent a sacred place, with each volume shown with colonnades, screens, and vaults.
The journey continues with the discovery of the common ground, the public space in between where the difference joins. The garden serves as a powerful symbol, a secure zone where community, connection, and civility can coexist – this space sits between the three chambers or faiths. The podium allows you to interact with each place without fear of being judged, dispelling notions of exclusion and encouraging the celebration of our national past and collective identity.
The Mosque of Imam Al-Tayeb is oriented towards Mecca and features delicate GRP latticework mashrabiya screens, which allow air to circulate while preserving privacy. The Church of His Holiness Francis faces east, welcoming the rising sun through a forest of columns that form the structure and allow natural light to enter from the outside. The Synagogue of Moses Ben Maimon faces Jerusalem and features a screen composed of three V-shaped columns that reference the layers of palm fronds on the sukkah, a structure used during the Jewish festival of shelter known as Sukkot. Additionally, a fourth space, which is not affiliated with any particular religion, will act as a Forum for people to come together with the collective ambition of convening spatially. This space will include courtyards, a central entrance, a library, an exhibition space, as well as community-based educational and event programming.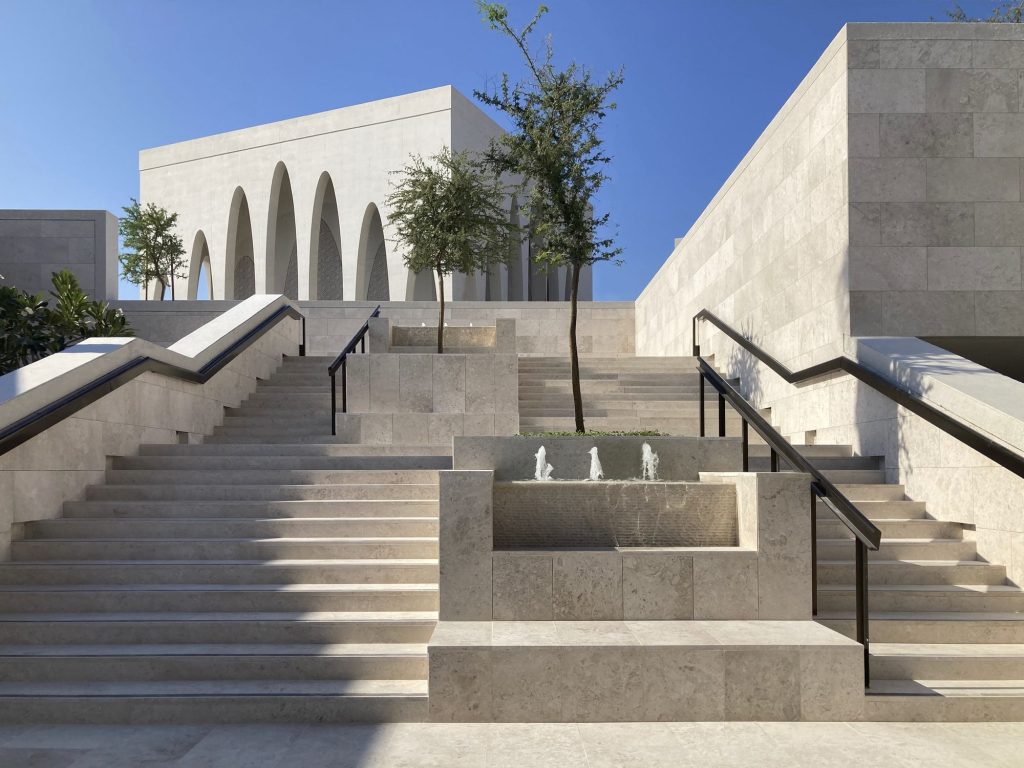 Project Info
Project: Abrahamic Family House
Design Architect: Adjaye Associates
Landscape Architect; Adjaye Associates
Status: Current
Construction started: 2019
Area: 7,700 sqm
Category: Civic, Culture
Client: UAE Government
Photos: Dror Baldinger