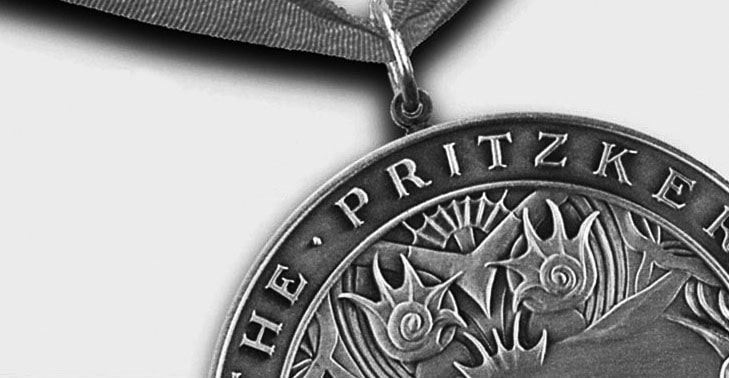 With less than a week until the Pritzker Architecture Prize laureate is announced, let's take a look at the winning architects of the last 5 years.
According to the Pritzker Prize website, the 2023 laureate will be announced next week on March 7th at 10 a.m. EST. The Pritzker Architecture Prize has been awarded annually since 1979 to a living architect or architects who have made substantial contributions to humanity and the built environment: "to honor a living architect or architects whose built work demonstrates a combination of those qualities of talent, vision, and commitment, which has produced consistent and significant contributions to humanity and the built environment through the art of architecture."
2022 – Diébédo Francis Kéré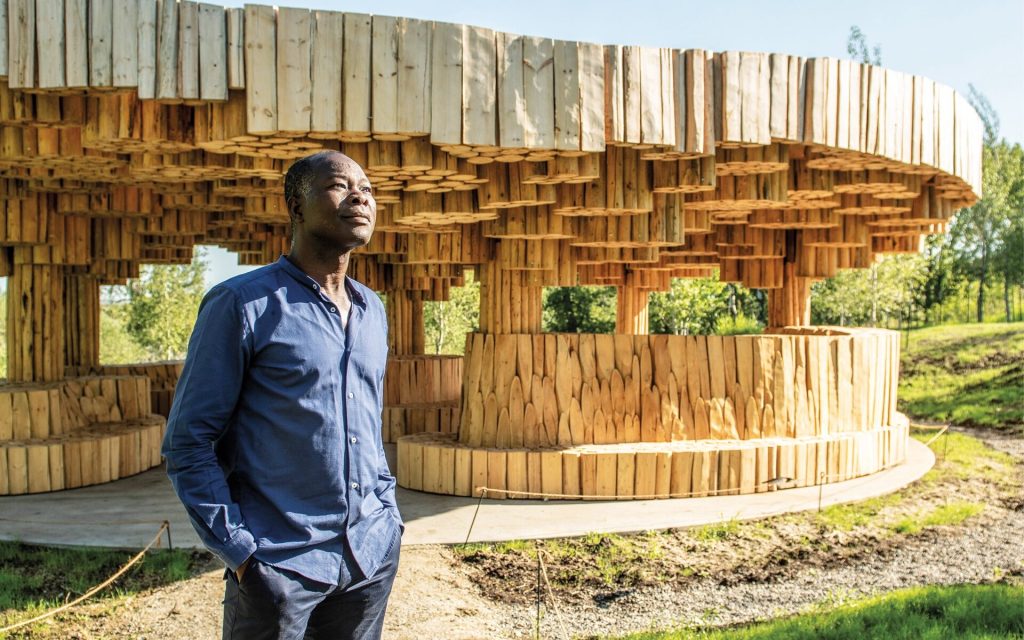 Diébédo Francis Kéré is an architect who was awarded the prize in 2022. Born in Burkina Faso, Kéré founded the Kéré Foundation in 1998 and Kéré Architecture in Berlin in 2005 to serve the residents of Gando through projects, partnerships, and fundraising. Berlin-based architect Francis Kéré; his work in countries full of constraints and difficulties, where architectural and infrastructure services are absent or insufficient; its contributions to society through architecture; It was awarded due to its commitment to the concept of social justice and its wise use of local materials and its observance of climatic conditions.
"I considered my work a private task, a duty to this community. But every person can take the time to go and investigate things that are existing. We have to fight to create the quality that we need to improve people's lives." said Kere.
Gando Primary School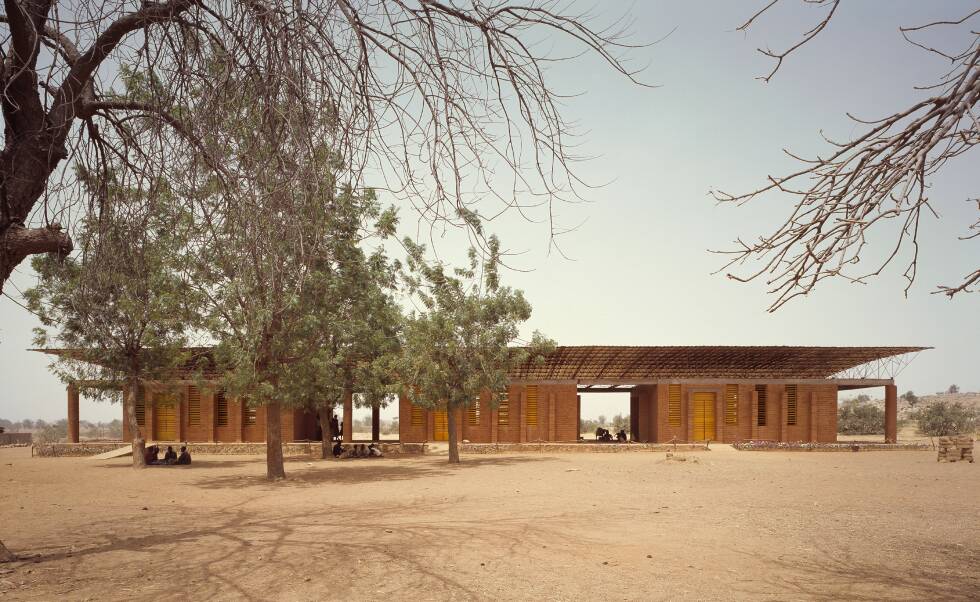 Francis Kéré devised a design in 2001 that addressed these challenges directly, within the constraints of cost, climate, resource availability, and construction practicality. The Gando Primary School was developed to supplement the limited school network in the province of Boulgou, in the east of Burkina Faso, and addressed two common issues with many educational structures in the area: low lighting and ventilation.
2021- Anne Lacaton & Jean-Philippe Vassal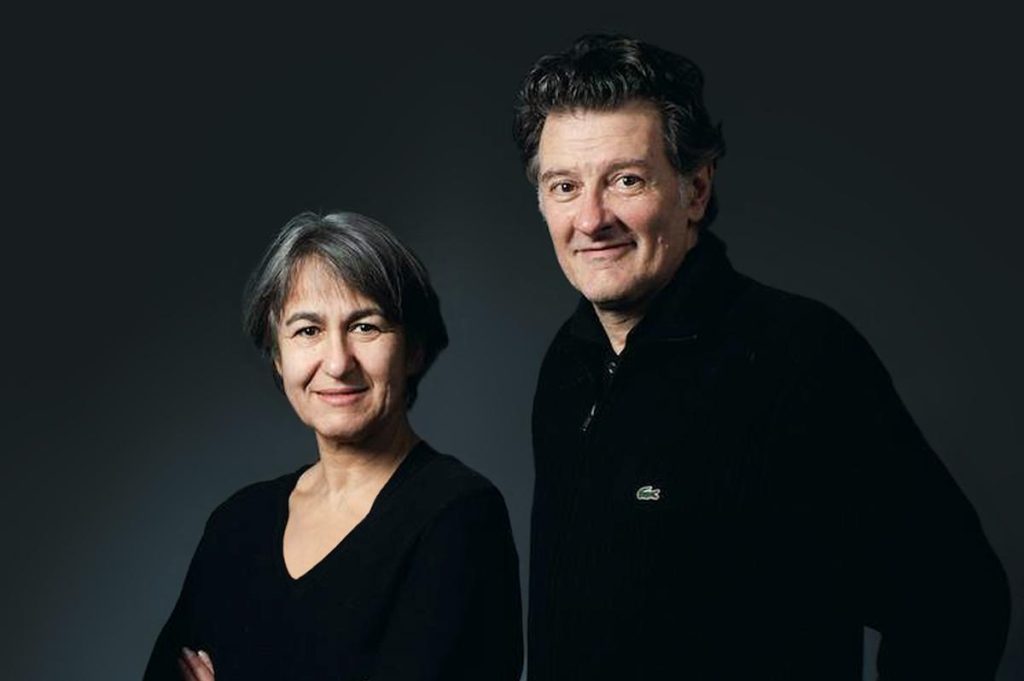 French architects and educators Anne Lacaton and Jean-Philippe Vassal were the winners of the 2021 Pritzker Architecture Prize. The duo, principals of Lacaton & Vassal Architectes, are the 49th and 50th Pritzker Laureates and the first French recipients of the prestigious award since 2008.
By emphasizing the generosity of space and flexibility of usage through economical and ecological materials, the duo's architecture represents their advocacy of social justice and sustainability.
"Good architecture is a space where something special happens, where you want to smile, just because you are there," shared Vassal. "It is also a relationship with the city, a relationship with what you see, and a place where you are happy, where people feel well and comfortable—a space that gives emotions and pleasures."
FRAC Dunkerque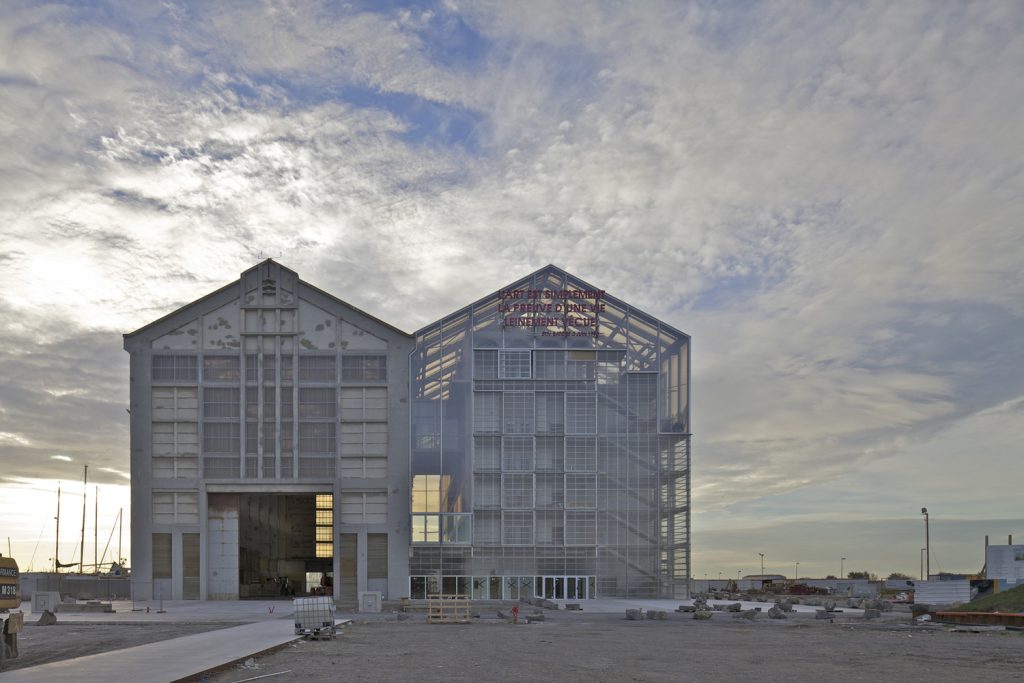 The FRAC, designed by Lacaton & Vassal, houses regionally curated public collections of contemporary art. The North region FRAC is housed in a historic boat warehouse called Halle AP2 on the site of Dunkerque port. The AP2 halle is a unique and iconic artefact. It has a massive internal volume that is brilliant and striking. Its application potential is excellent.
As a result, the project creates an ambitious public resource with flexible capacity, allowing work at various scales ranging from everyday exhibitions to large-scale artistic events, with regional but also European and international resonance, thereby consolidating the port of Dunkerque's redevelopment.
2020 – Yvonne Farrell & Shelley McNamara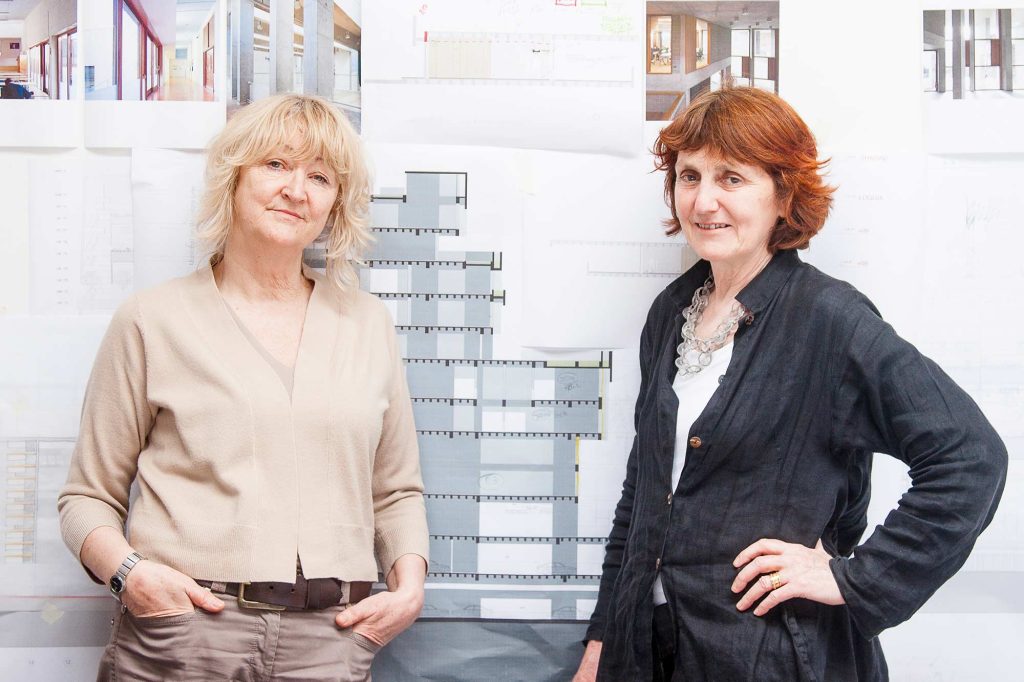 In 2020, the co-founders of Grafton Architects, Yvonne Farrell, and Shelley McNamara, were the recipients of the award. "Teaching for us has always been a parallel reality," remarks Farrell. "And it's a way of trying to distill our experience and gift it to other generations coming along so that they actually play a role in the growth of that culture. So it's a two-way thing, we learn from students and hopefully, students learn from us."
They state that in every project they deal with, they seek meaning in "revealing the story that is specific to that place and situation on earth" while making use of the tools of language and metaphor. Therefore, the act of listening to needs in the design process becomes a priority for them, including listening to the 'whispers of the ground' – because of their intention to "capture the hidden desire" and "reveal the wish that is not directly expressed"; dreaming and doing are intertwined with them.
Solstice Arts Centre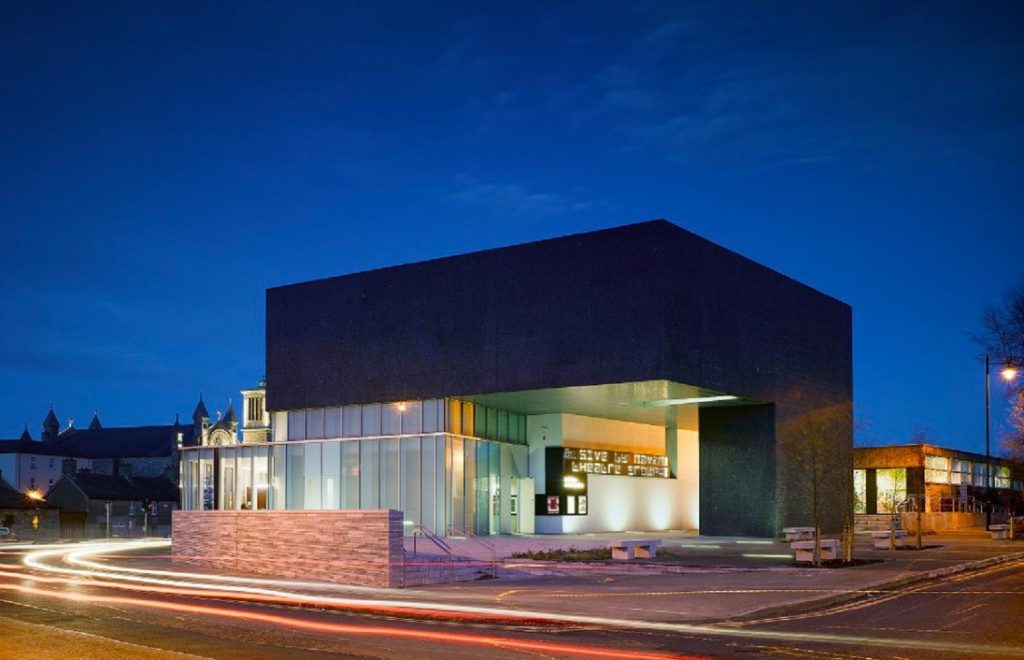 Solstice Arts Centre, designed by Grafton Architects, was erected in 2006 and is located in Trim, Navan, Ireland. This structure establishes a dynamic dance with the neighboring public buildings and sets the stage for the restoration of the old market center.
2019 – Arata Isozaki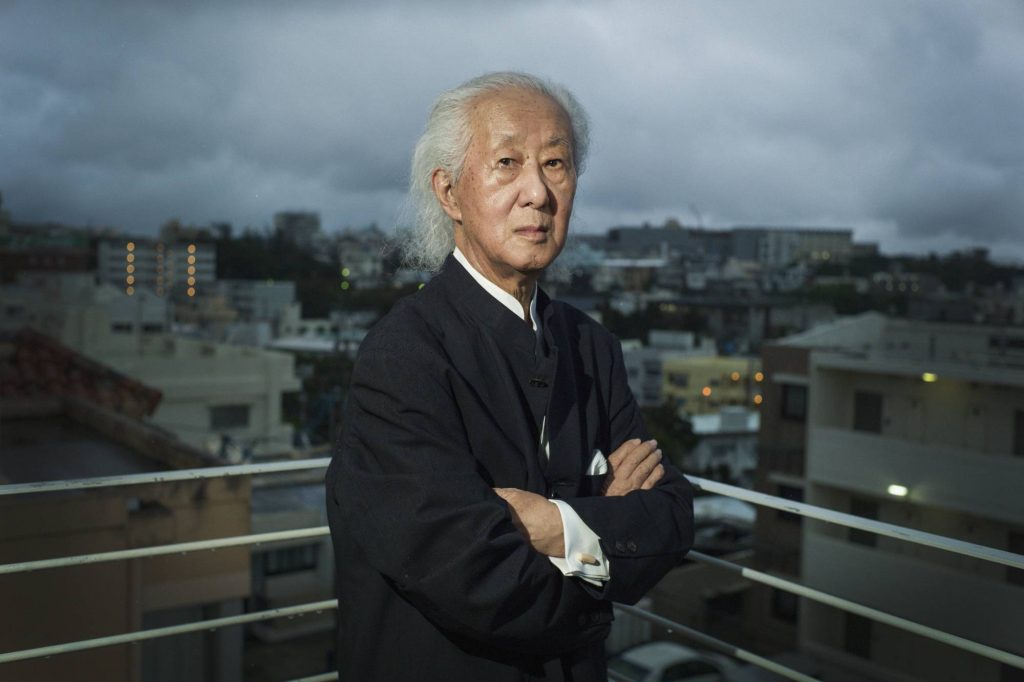 Arata Isozaki was the winner of the Pritzker Prize in 2019. Isozaki has completed more than 100 projects over 60 years in Asia, Europe, North America, the Middle East, and Australia.
Isozaki was born in 1931 in Ōita, Japan. He began his career in the reconstructed environment of his country after the devastating events of World War II. Always with a global perspective, Isozaki was one of the first Japanese architects to build projects outside of his country.
"When I was old enough to begin an understanding of the world, my hometown was burned down. Across the shore, the Atomic bomb was dropped on Hiroshima, so I grew up near ground zero. It was in complete ruins, and there was no architecture, no buildings, and not even a city. Only barracks and shelters surrounded me. So, my first experience of architecture was void of architecture, and I began to consider how people might rebuild their homes and cities." said Isozaki.
Qatar National Convention Centre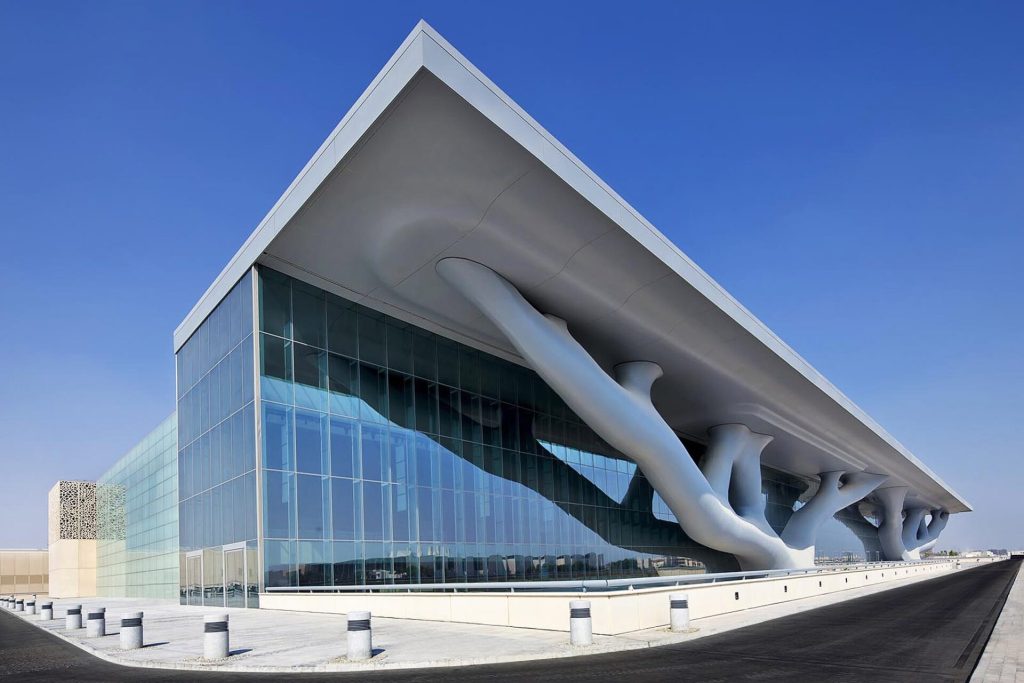 Qatar National Convention Centre (QNCC), designed by Arata Isozaki, is one of the most complex convention and exhibition centers completed to date, with an iconic design bearing the 'Sidra Tree'. The stunning façade is reminiscent of two interwoven branches reaching up to support the outside canopy. The tree is a beacon of information and comfort amid the desert, and it has served as a shelter for poets and intellectuals who have gathered beneath its branches to share knowledge.
QNCC, a member of the Qatar Foundation, has a 4,000-seat theatre-style conference hall, a 2,300-seat theatre, three auditoria, and 52 flexible meeting rooms to accommodate a variety of events. It also has 40,000 square meters of exhibition space spread across nine halls and can accommodate 10,000 people for a conference or banquet.
2018 – Balkrishna Doshi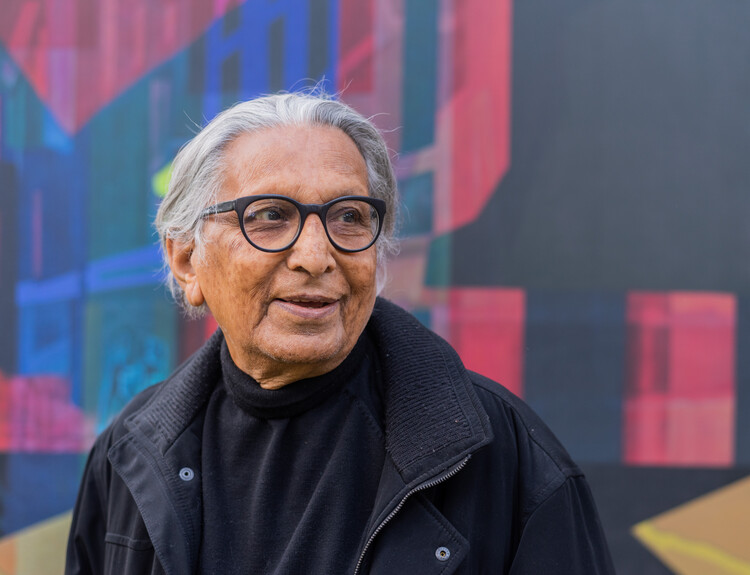 Doshi, who has been actively working as an architect for nearly 70 years when he received the award, is among the names that shape the discourse of architecture and urbanism. He made a mark in the history of architecture with housing, schools, banks, theaters, and mass housing projects for low-income people he created with the influence of his native India.
Doshi's ambition and initiative guided him through many pivotal moments in his life, from boarding a ship from India to London, where he hoped to join the Royal Institute of British Architects; to moving to Paris, despite his inability to speak French, to work under Le Corbusier; to respond to the responsibility and opportunity of rebuilding his native country.
Amdavad ni Gufa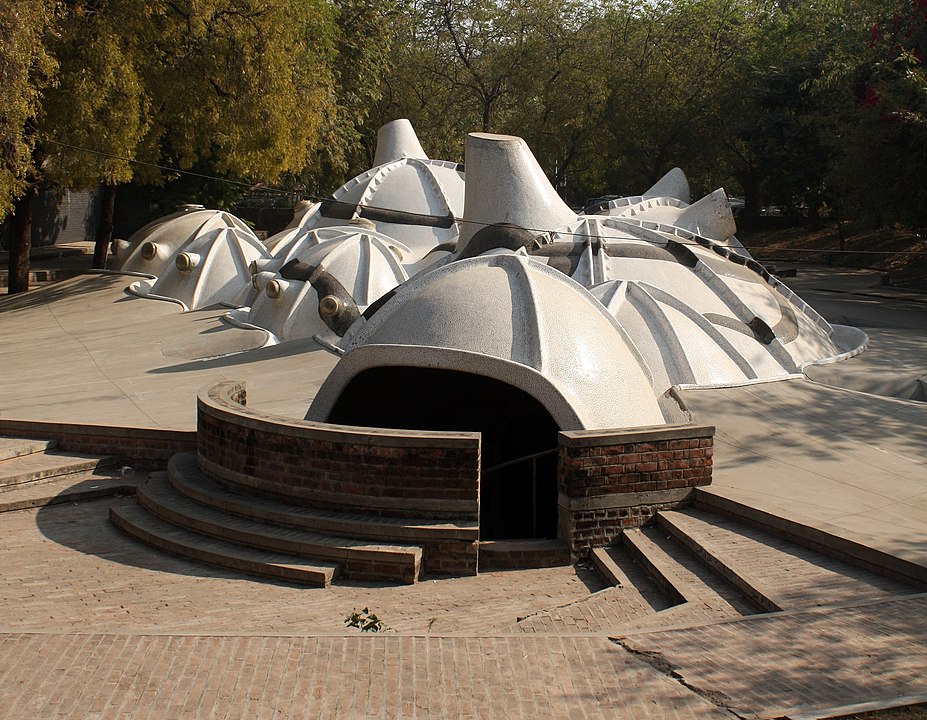 Amdavad ni Gufa is an underground art gallery and was designed by architect Balkrishna Doshi and houses the works of Indian artist Maqbool Fida Husain in Ahmedabad, India. The gallery is a one-of-a-kind fusion of architecture and art. The cave-like underground structure features a roof formed of many interconnecting domes, covered with a mosaic of tiles.
The gallery space is below ground level. A partially concealed staircase leads to a round entrance that leads to a cave-like chamber. Though intended to house paintings, the cave lacks straight walls in favor of a continuation of the curved dome construction that stretches down to the floor. The domes are held up by unevenly shaped inclined columns resembling those found in natural caves.