Iranian architects recently focus on changing the face of contemporary Iranian architecture by linking aesthetics to the country's cultural heritage. Iranian architecture has evolved through thousands of years, and still survives some of its design aspects. Therefore, incorporating local values with the recent technologies seems like the way to reach a modern setting in architecture.
Nowadays a new generation of Iranian architects benefits from the cultural background and history of Iran to pave the way to the right future which provides a new vision for Iranian architecture. With their outstanding projects, these architects are being referred to as the keystones of contemporary Iranian architecture.
Below, we have listed several pioneering Iranian architects who strive to boost contemporary Iranian architecture by merging technology with their design processes. The list is written with no particular ranking in mind.
---
Learn parametric design and computational tools from the pioneers of the industry at the PAACADEMY:
---
Habibeh Madjdabadi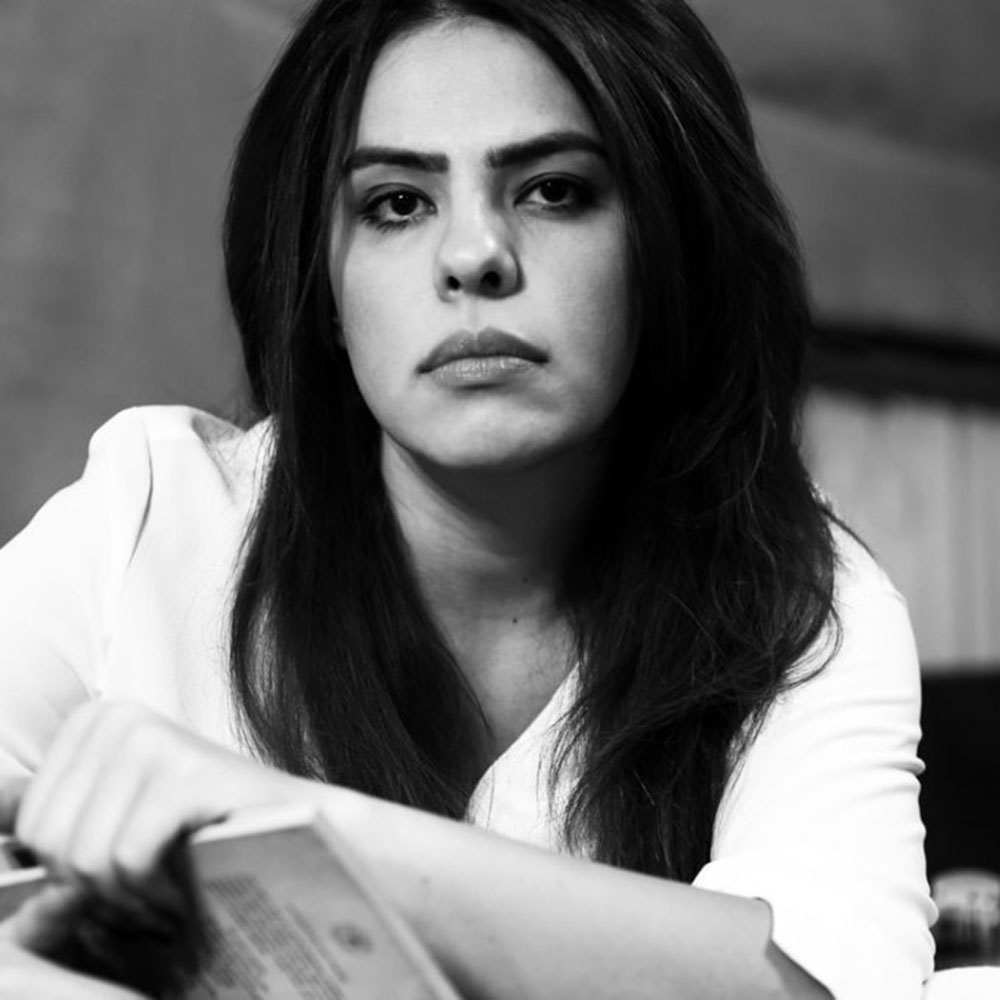 Habibah Madjdabadi is an Iranian architect, author, designer, and lecturer who highlights the significance of culture and geography through her design. She exploits materials for the poetical expression of simultaneously merging contemporary with traditional and local with global approaches. She usually benefits from the material's natural attitude and interaction with the human body. Additionally, she focuses on the function of human labor in executive operations. The intention is to lead the imperfection of hand labor to a distinct artwork.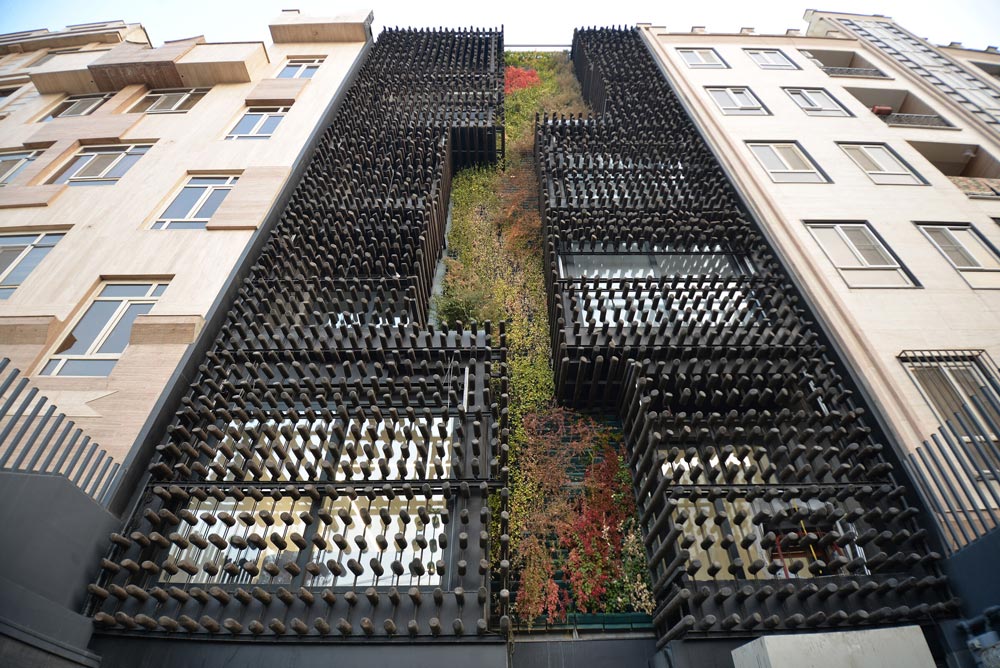 After establishing her office in 2003, she has earned several awards, including being shortlisted for the Aga Khan Award 2016, Tamayouz Women in Architecture, Construction Award 2019, the Chicago Award 2014, the Worldwide Brick Award 2014, and the MEMAR Award 2014. As an internationally recognized architect, she participates in international projects. She delivers several talks in countries like Italy, Austria, Greece, Serbia, Bulgaria, Romania, Bosnia and Herzegovina, Albania, Jordan, the Czech Republic, and Cyprus.
You can watch episode 04 of the PA Talks series with Habibeh Madjdabadi.
Read more about House of 40 Knots, the winner of the Aga khan award 2016.
Farshad Mehdizadeh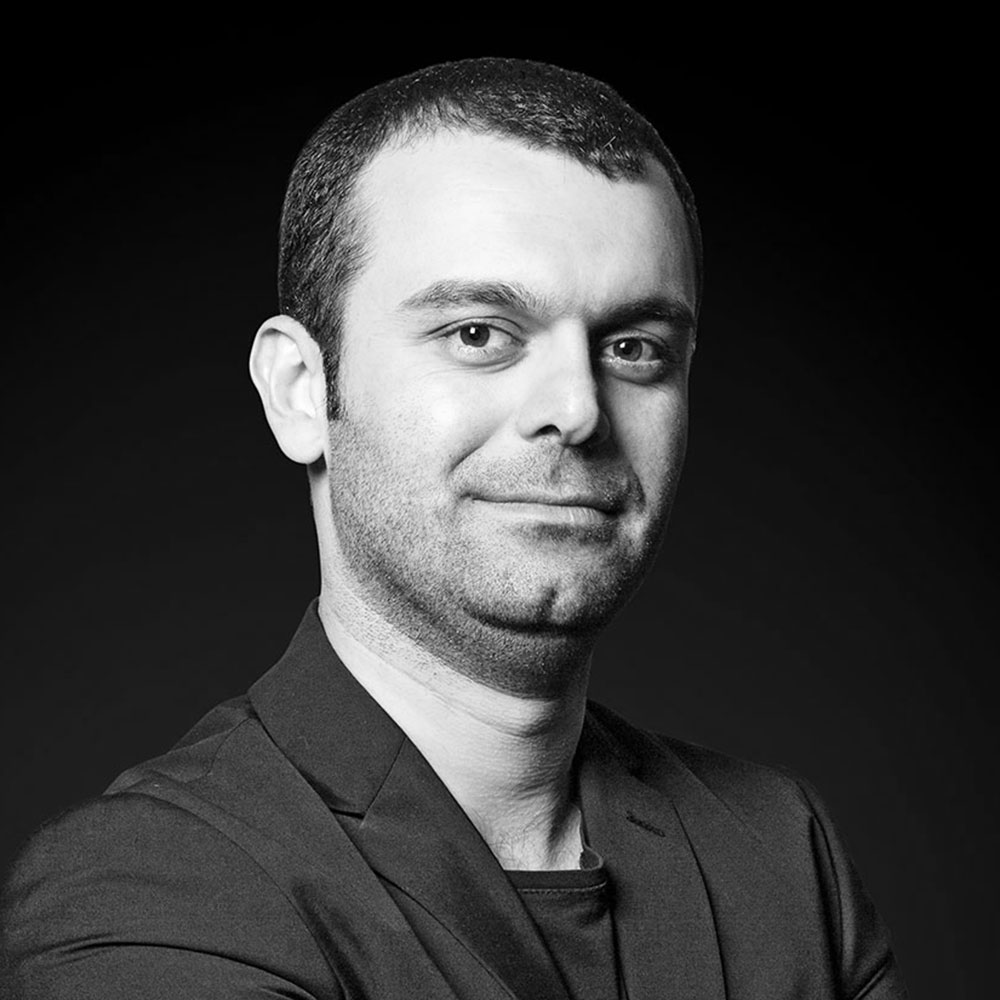 Farshad Mehdizadeh, the founder of FMZD, focuses on spatially contextual architecture and the impact of geography on architecture in his design processes. Farshad is among the Iranian architects who have received various national and international awards. His awards for the multi-scalar projects include the Memar Award (2011), World Architecture Festival Award (2014), and Architizer Jury Award in 2016 and 2017. Also, his Abadan residential building took first place in Iran's national Memar Awards and received high praise in the Middle East Awards.
Farshad's professional career began at Fluid Motion Studio in Tehran, and then he moved to Melbourne to gain further design experiences at Lab Architecture Studio. Later, he continued his studies at the Advanced Architecture of Catalonia in Barcelona (IAAC). Currently, he works in academia, beginning as an assistant professor in 2007 and continuing as a guest lecturer.
Read more about Farshad Mehdizadeh Lecturing at Contemporary Istanbul Art Fair.
Hooman Balazadeh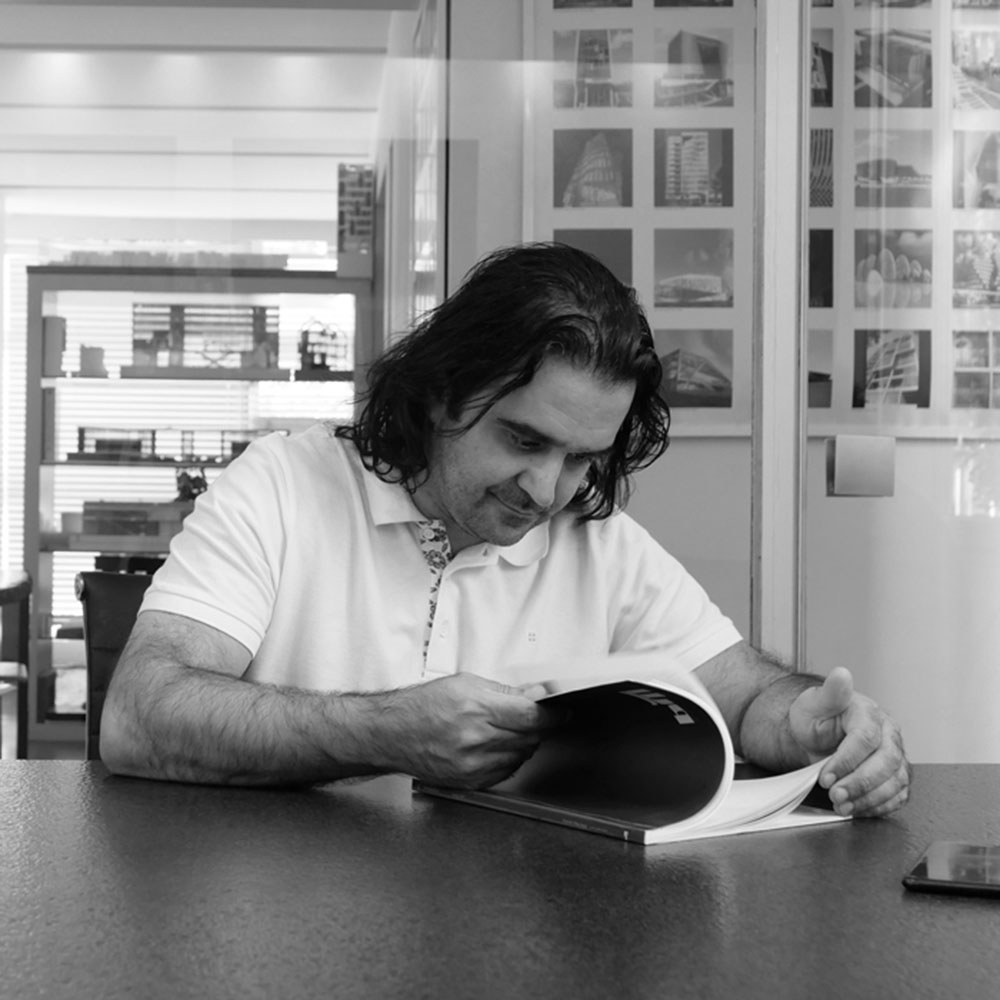 Hooman Balazadeh, the founder and executive director of HOOBA Design Group, intends to create projects that touch the cultural and geographical qualities, serving as a new realm of investigation and research. His office strives to provide the best sustainable and economical solutions that benefit from current design processes and construction technologies.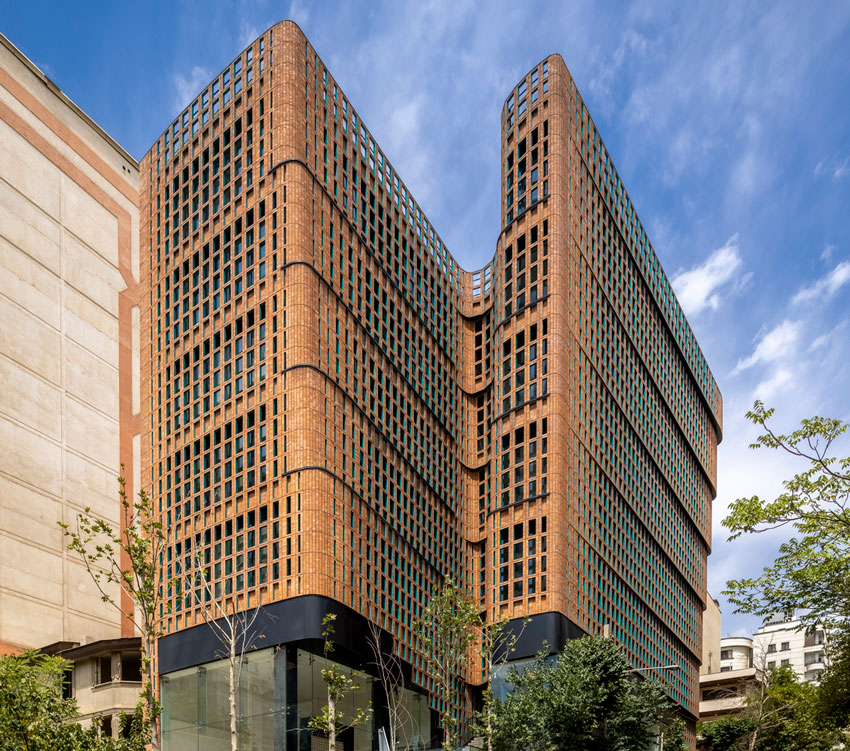 One of the critical design requirements of HOOBA Design is to achieve consistency between the whole and the components. To do so, they investigate light, color, the relationship between architecture and the city, construction materials, and the evolution of spatial diagrams in Persian architecture. Hooman Balazadeh's projects have received awards from various national and international organizations.
Read more about Espriss Cafe by Hooba Design Group.
Alireza Taghaboni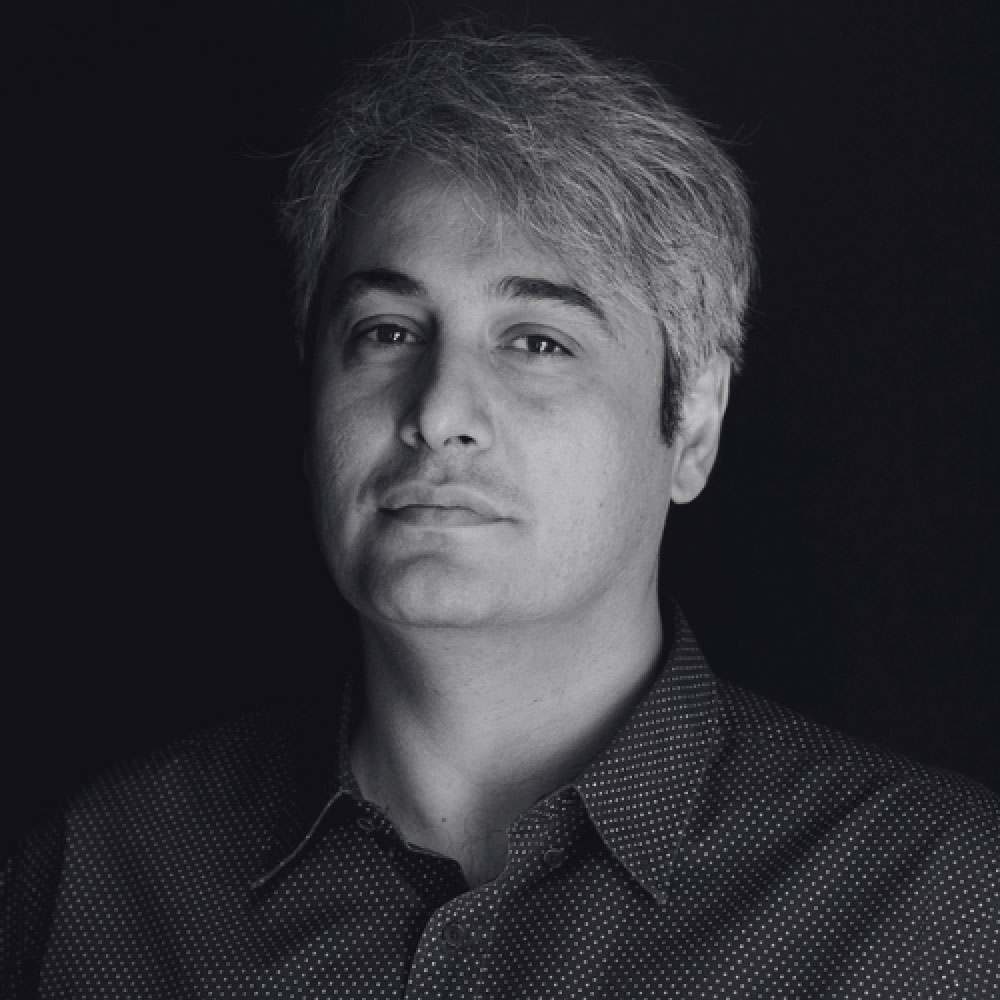 Alireza Taghaboni, the founder of Next Office, is famous for his innovative and revolutionary form used in many of his designs. He is among the Iranian architects who practice creating a modern alternative to traditional Iranian architecture based on each project's climatic, economic, sociopolitical, and cultural settings. The myriad of his projects, from single-family homes to large-scale residential, commercial, and mixed-use complexes, has received numerous awards. For instance, while "Villa for a Friend," "Amir Villa," "Sharifi-ha House," and "Ariochoob Showroom," have received the "Memar Award" (Iran's most prestigious architecture award), "Qazvin Construction Engineering Disciplinary Organization" and "Sharifi-ha House" were shortlisted in the "World Architecture Festival (WAF)."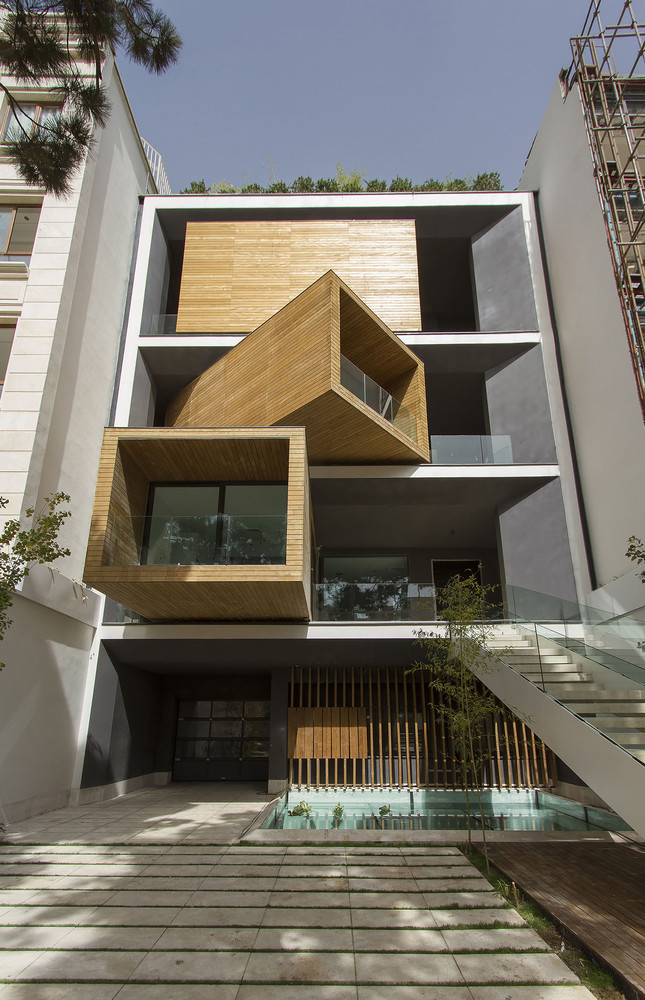 Alireza started his academic life at "Gilan" University, followed by a Ph.D. program at "Azad University of Science and Research of Tehran" in 2007. Currently, he is a professor and contributes to Iranian architectural and urbanism publications and periodicals.
You can watch episode 06 of the PA Talks series with Alireza Taghaboni.
Reza Daneshmir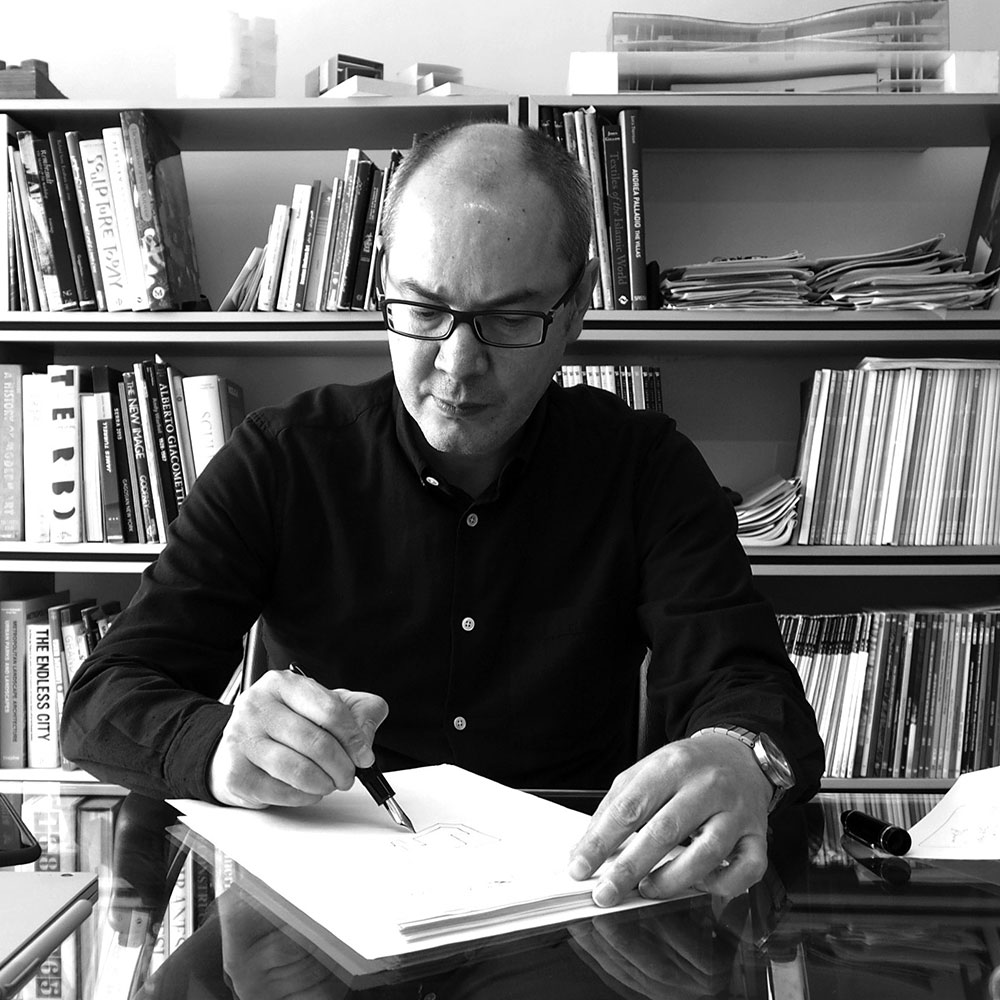 Reza Daneshmir, the co-founder of Fluid Motion Architects, started his professional career with the Ave Gallery project, where he transformed an abandoned swimming pool into an art gallery. His practice integrates dynamic and flowing structures and forms with functional spaces to improve the country's architectural quality. Due to Mellat Park Cineplex, Valiasr Mosque, Ava Center, Jaam Tower, Golfam Office Building, etc., he has executed several large-scale experimental concepts by questioning and experimenting with new theories.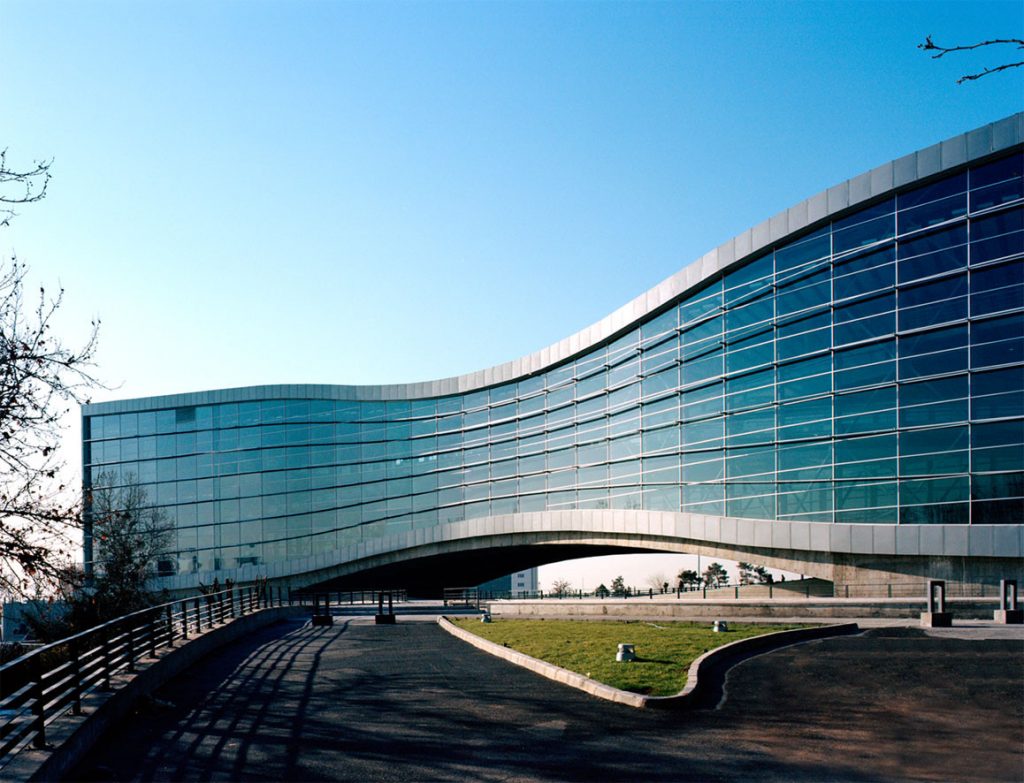 Along with architecture, he has pursued painting and music. His work has been shown in several famous galleries in Tehran, including Seyhoun Gallery, Aria, Vanak No. 13, Iran's First Biennale, and Niavaran Cultural Center.
Sara Kalantary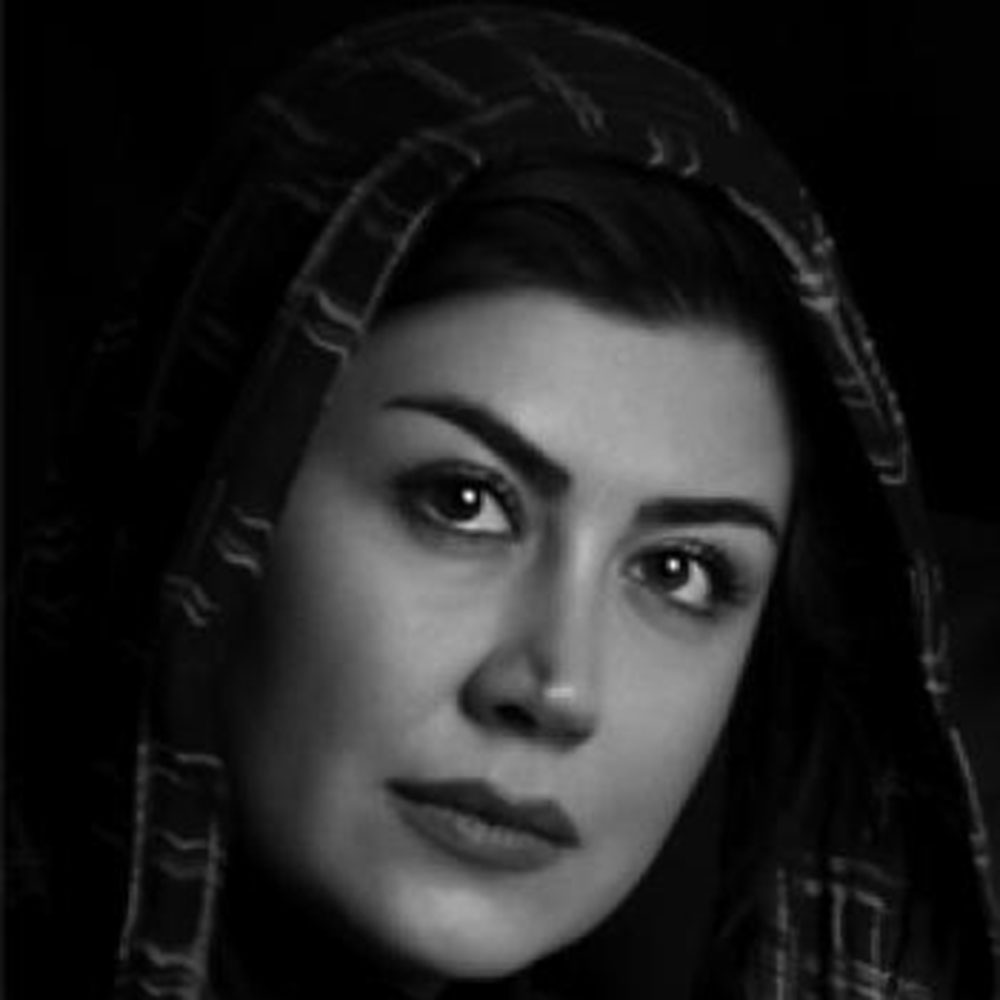 Sara Kalantary, together with her husband Reza Sayadian, focuses on dynamic facades and borderless design. She works on a wide range of building types, in which she includes all the phases of conceptual design, development, programming, office management, and project delivery. Through this valuable experience, she has been awarded in many national and international competitions.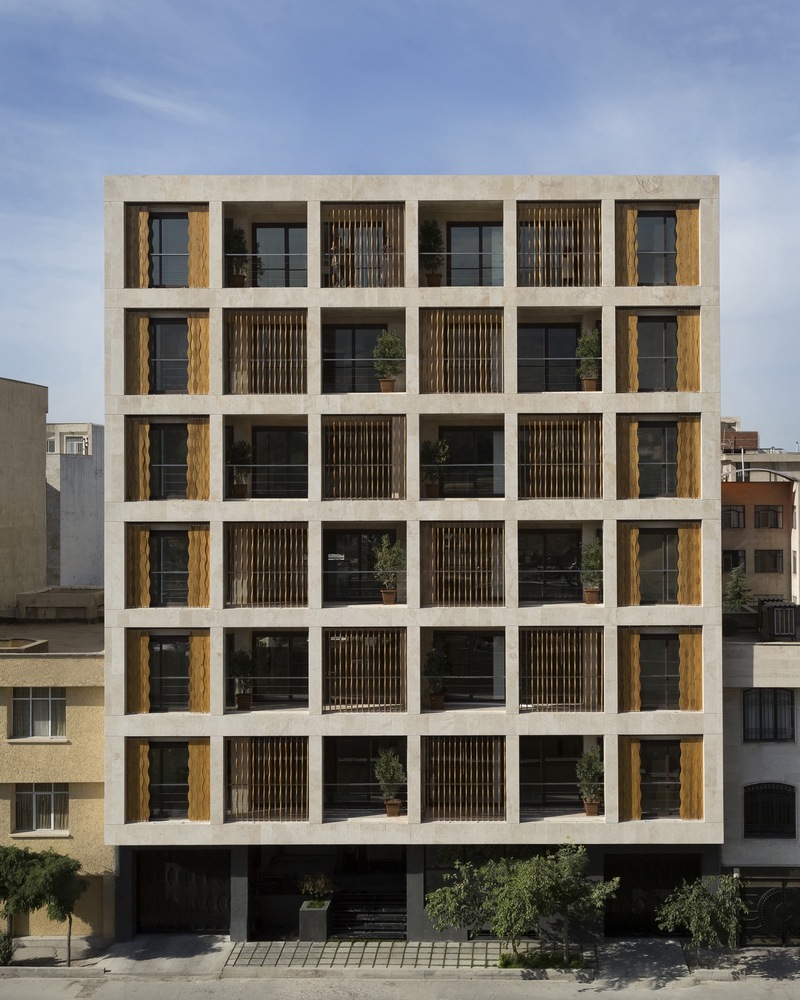 Sara has graduated from Tehran Azad University's Central Branch and has subsequently taught design at the same institution.
Reza Najafian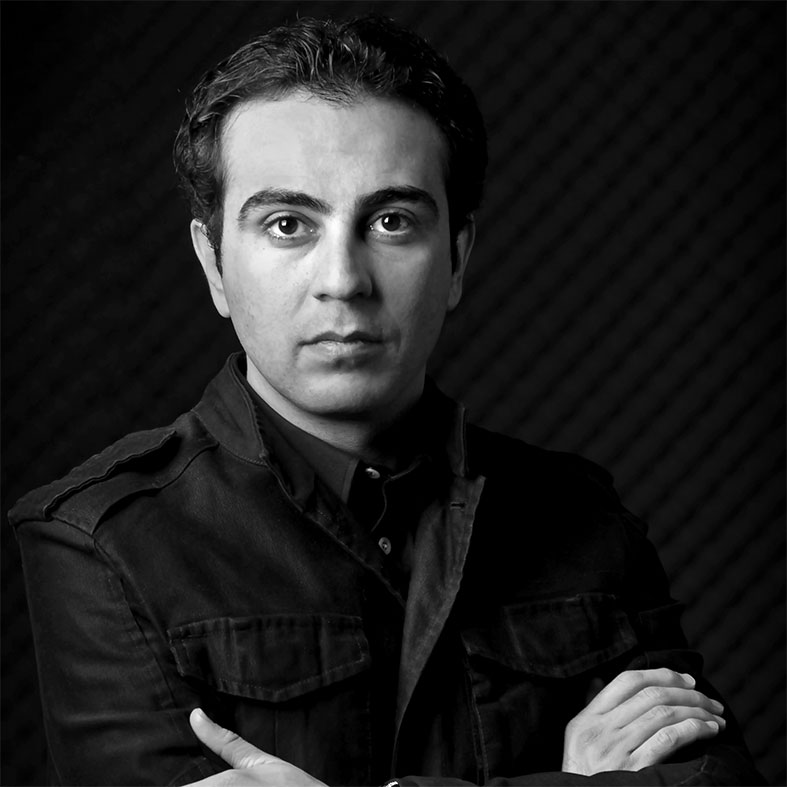 Reza Najafian, the founder of ReNa design, has been involved in many successful projects in the realms of architecture, product design, graphic design, and photography with many of his efforts in these domains being shown in exhibits. He views the world from a new angle to combine art, creativity, and exploration with his design. Logo design, corporate identity, and branding projects for more than 70 offices and organizations are among some highlights of his professional artistic career.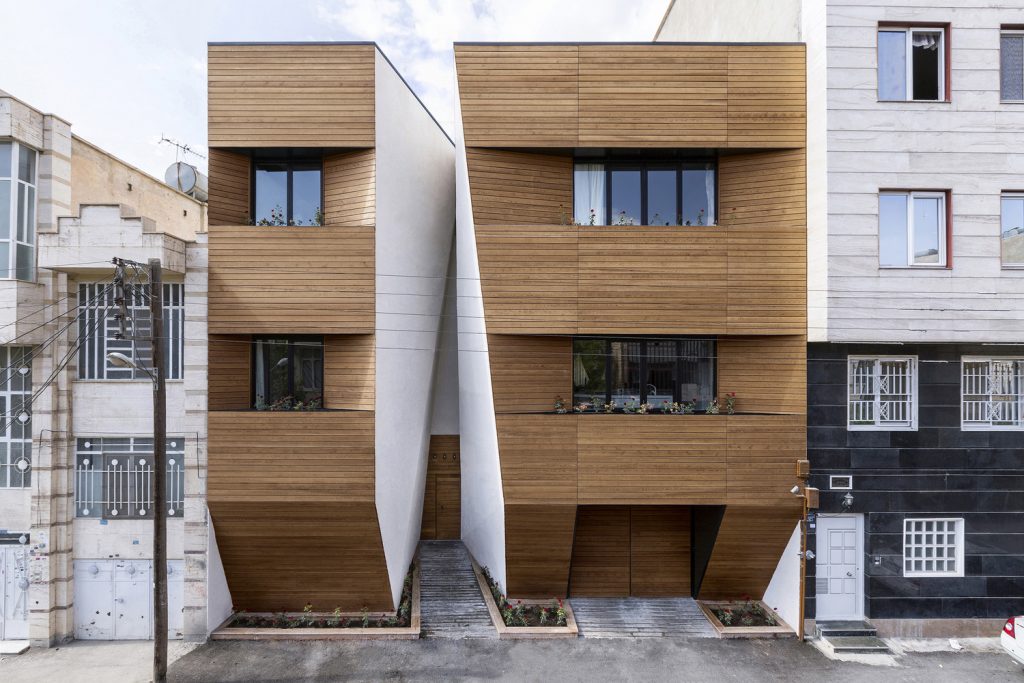 Reza, born in 1980, received his Master's from Azad university – science and research branch. Formerly, He worked at GAMMA consultants from 2002 to 2006, then in 2006, he founded Zeta design consultants with a coworker and friend, completing various projects, many of which garnered prizes and distinctions. Reza founded his own design firm, ReNa Design, in 2012.