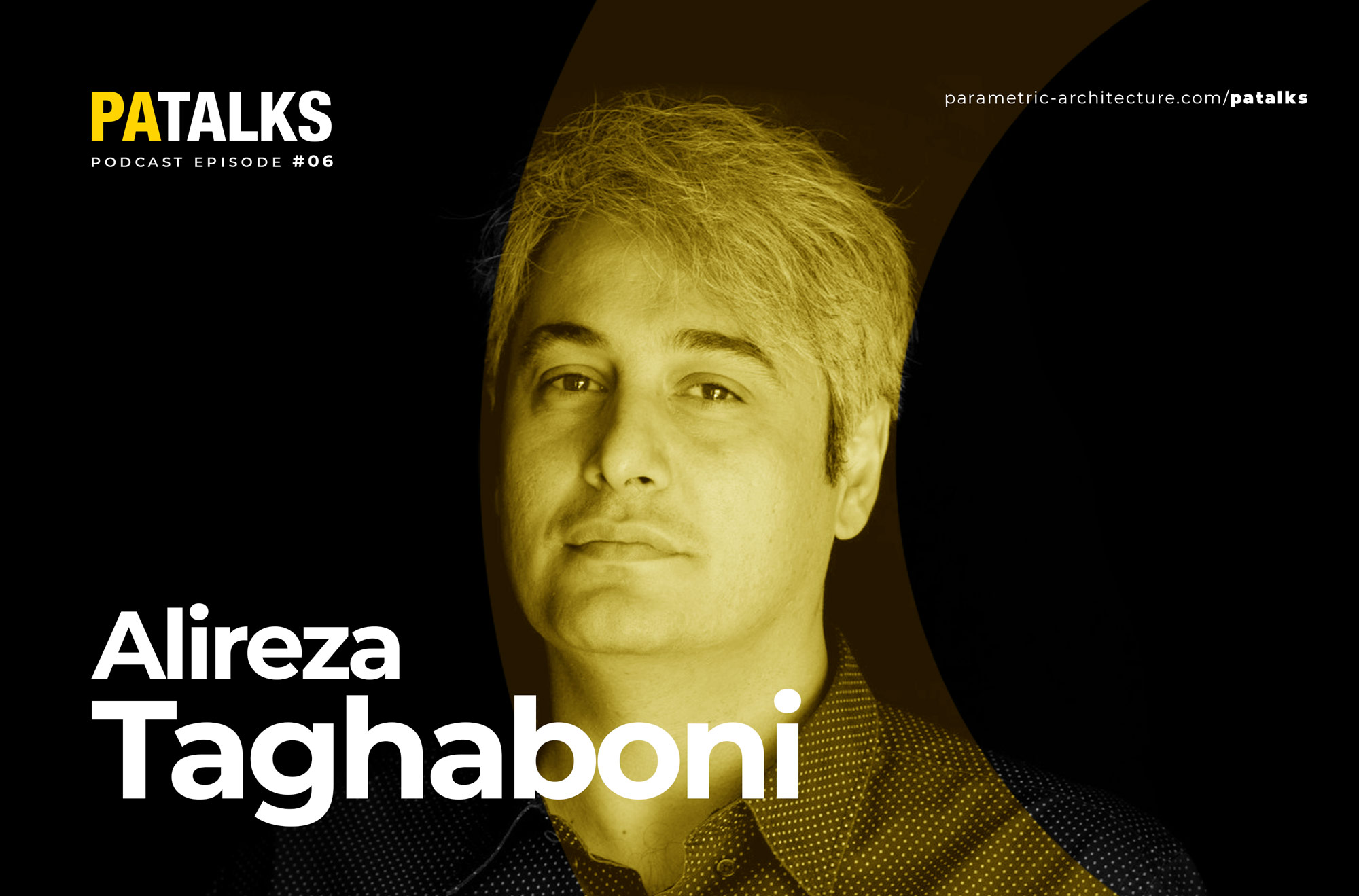 Episode 06 of the PA Talks series on 'Paradoxicality of Context' with Alireza Taghaboni, founder of Next Office, includes an innovative take on the role of architecture in Iran today. Born in Tehran, Iran in 1977, Architect and lecturer Alireza Taghaboni commenced his university studies in 1995 at 'Gilan University', in the field of Architecture. Upon receiving his master's degree in Architecture, he began the Ph.D. program at 'Azad University of Science and Research of Tehran' and graduated in 2007.
Having 8 years of working experience in different architecture offices, he began his practice in 2004 and established 'Nextoffice' in 2009. His work ranges from single‐family houses to residential, commercial, and mixed‐use large‐scale complexes, to urban master plans. He has designed more than 60 projects receiving numerous architecture awards. He is a four-time recipient of the 'Memar Award'.
Also, his project 'Kouhsar Villa' was placed second for the award in the year 2012, and his projects 'Villa for Younger Brother' and 'Safadasht Dual' had received third place in 2015 and 2017. His projects 'Construction Engineering Disciplinary Organization of Qazvin' and 'Sharifi-ha House' was shortlisted in the "World Architecture Festival (WAF)" in 2011 and 2014. It is famous for its revolving rooms, which adapts to a shifting lifestyle and demonstrates a critical take on building regulations and zoning by‐laws.
Tune in the conversation between Alireza Taghaboni and Hamid Hassanzadeh, founder of PA in the PA Talk series sponsored by GAD Foundation and Gokhan Avcioglu.
Hope you enjoy this discussion. Don't forget to subscribe on our YouTube Channel. Give us your idea about the podcast. Make sure to follow the platform on Instagram, Youtube, Twitter and support us on Patreon. Also, you can listen to our podcasts on Spotify, Apple Podcasts, and Google podcasts. Also, you can use #patalks on twitter, Instagram, Facebook to give us a feedback about the podcasts. Thank you!