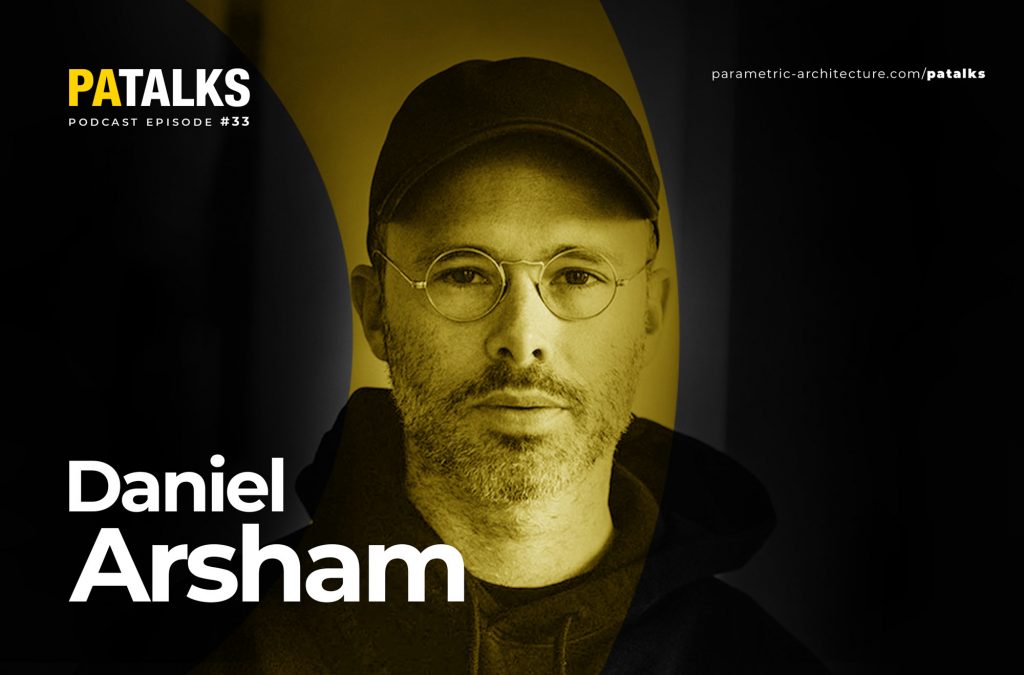 In this episode of PA Talks, the American artist Daniel Arsham discussed his works in sculpture, architecture, drawing, and films. His multidisciplinary art combines art, architecture, and performance. Raised in Miami, Florida, Arsham was just 12 when Hurricane Andrew destroyed his home which continues to be a theme in his work. He attended the Design and Architecture High School and was awarded a full scholarship to The Cooper Union in New York City.
After graduating from school, Arsham moved back to Miami and started an exhibition space called "The House" with several artist friends. Soon thereafter Arsham was invited to create stage design and tour with choreographer Merce Cunningham's Dance Company. Arsham founded Snarkitecture with partner Alex Mustonen in 2007. The architecture collaboration has included work with fashion brands, interior and architectural design, and a complete line of functional design objects.
His debut series, Future Relic, is in the making and consists of nine short films that depict a future civilization before and after Earth undergoes major ecological changes. Arsham's most recent series is Hourglass, a trio of films sponsored by Adidas shoes.
Some of Arsham's more recent endeavors are in the fashion world, including collaborations with Adidas Originals and Kim Jones of Dior. In 2017, he was named to HypeBeast's HB100 list for their top 100 influencers in the industry.
Design Thinking
Daniel Arsham's uchronic aesthetics revolves around his concept of fictional archaeology. Working in a wide range of genres, he creates and crystallizes ambiguous in-between spaces or situations, and further stages what he refers to as future relics of the present. They are eroded casts of modern artifacts and contemporary human figures, which he expertly makes out of some geological material such as sand, selenite, or volcanic ash for them to appear as if they had just been unearthed after being buried for ages.
Always iconic, most of the objects that he turns into stone refer to the late 20th century or millennial era, when technological obsolescence unprecedentedly accelerated along with the digital dematerialization of our world. While the present, the future, and the past poetically collide in his haunted yet playful visions between romanticism and pop art, Daniel Arsham also experiments with the timelessness of certain symbols and gestures across cultures.
Witness this extraordinarily talented design thinker in the PA Talks series.
In the PATalks interview series, PA's founder and creative director, Hamid Hassanzadeh, sits down with leading architects and designers to discuss their lives, careers, and visions for the future. Watch/Listen to the episode or subscribe on YouTube, Apple Podcasts, Spotify, and Google Podcasts to catch the whole series.
I hope you enjoy this discussion. Don't forget to subscribe to our YouTube Channel. Please give us your idea about the podcast. Make sure to follow the platform on Instagram, Youtube, and Twitter, and support us on Patreon. Also, you can listen to our podcasts on Spotify, Apple Podcasts, and Google Podcasts. Also, you can use #patalks on Twitter, Instagram, and Facebook to give us feedback about the podcasts. Thank you!