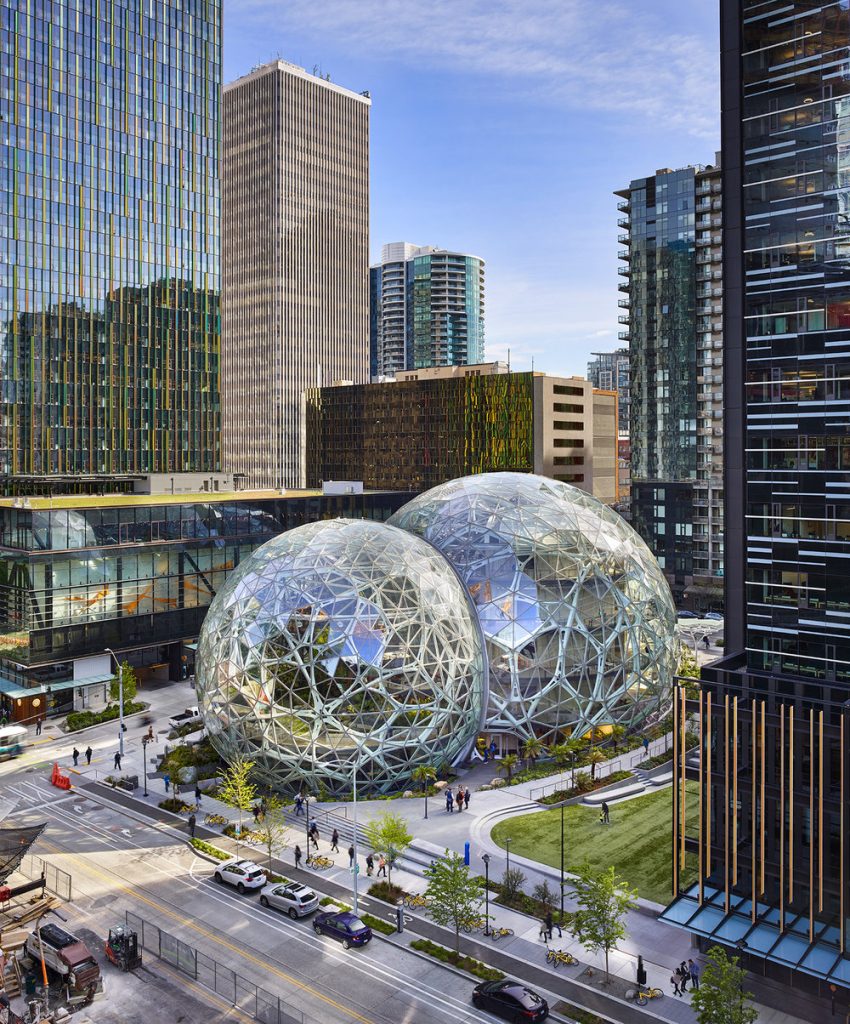 Understory at The Spheres is a multi-functional flexible exhibit and visitor center designed to tell the story of Amazon's The Spheres at Seattle. The exhibition unravels the complexity of architecture and engineering. On the other hand, it aims to bring people together in the city center. The exhibition shows a 360-degree experience for visitors at the base of one of The Spheres. This way, visitors can experience details that they would not usually see.
The Understory is a constantly changing place where visitors are welcomed to study and be interested in the links between biophilic art, technology, engineering, and design. Understory inspires curiosity and admiration for The Spheres' flora and architecture via immersive displays, hands-on activities, and community connections.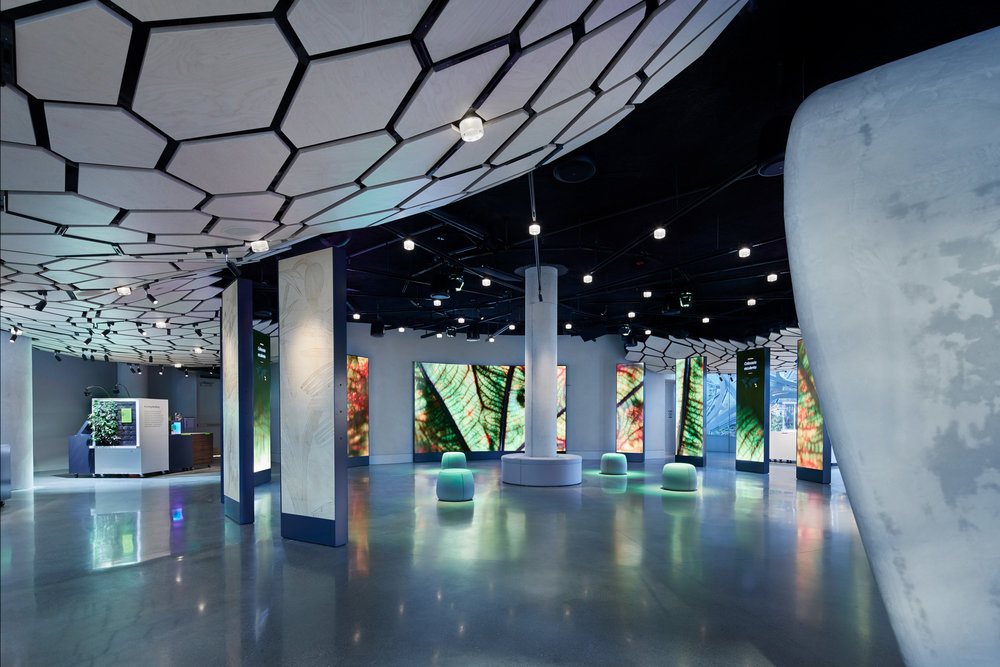 "The Spheres were created to reconnect people to nature through biophilic design and provide a space to take in the positive effects of exposure to nature." – The Sphere
Arup collaborated with Graham Baba Architects on the design of the space's fit-out, providing technical services and acoustic and audiovisual advice for structural, mechanical, electrical, and plumbing.
Experiencing the space begins at the curved, organically formed entrance made of Venetian plaster. As you enter the area, a series of tall, high-definition screens surround you. The screens feature a changing video panorama of plants and trees, accompanied by a soundtrack evoking the sounds of nature. In front of the excellent video wall in different places, visitors can listen to stories about the plants in The Spheres, like whispering through the forest.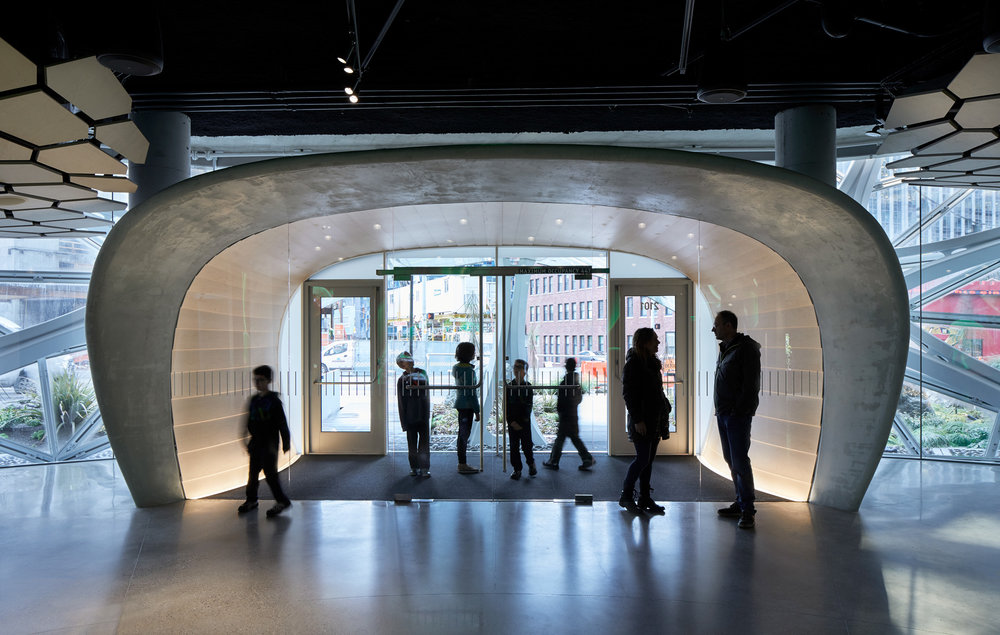 Around the area are other screens where you can examine the idea that created The Spheres. Touchscreen installations are arranged, so visitors listen to interviews and stories about plant life and architecture. Modular units go deep into technical details. Toilets are located behind the primary curved projection wall.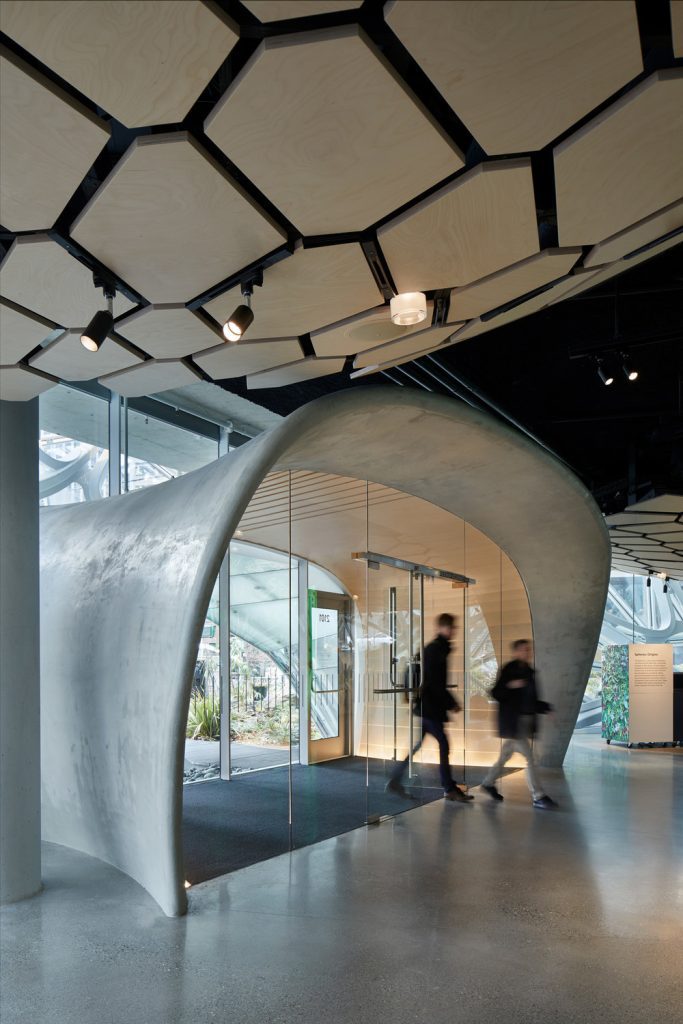 Design challenges include that The Spheres' shape is unlike any other. The physical space was terrific: a huge channel takes up most of the shallow ceiling. In the middle of the field is a column supporting one of the big trees; natural light is minimal. A series of custom-designed hexagonal Baltic Birch plywood panels organically reshape the ceiling to hide the ductwork and equipment that would otherwise be an imposing presence in the ceiling.
The space also had to be highly flexible; the solution was to put almost everything on wheels, making it possible to completely transform the area when needed for performances, presentations, or parties.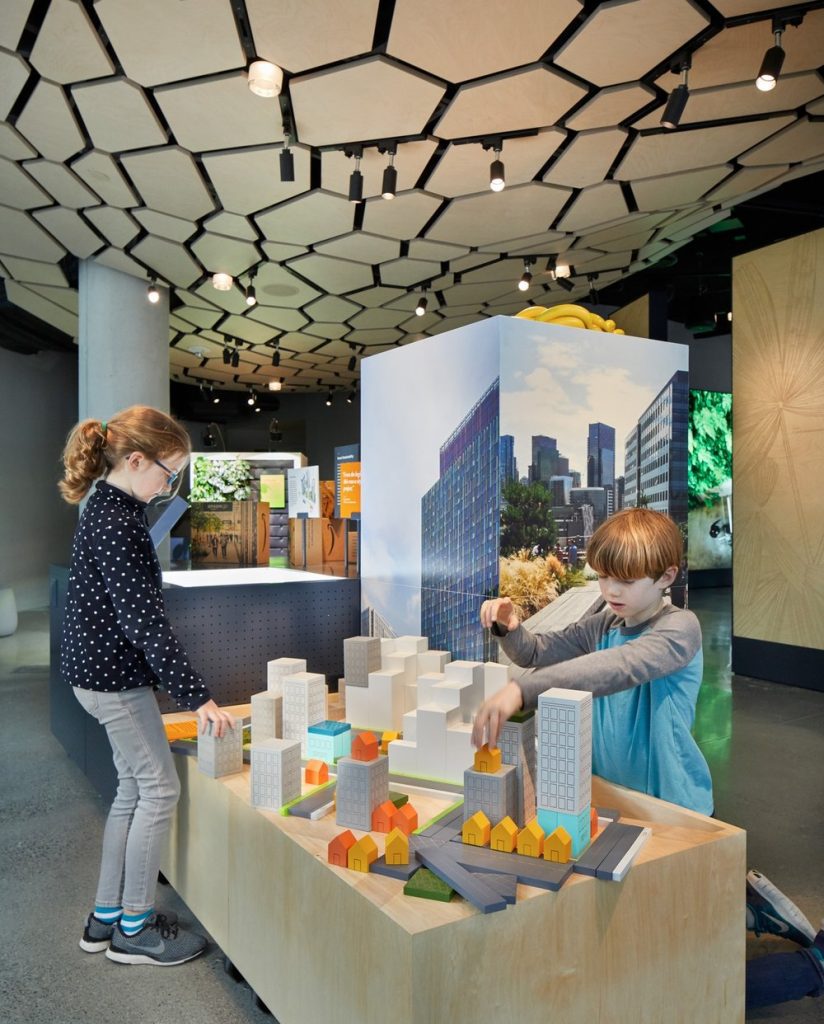 Project Info
Location: Seattle, Washington
Year: 2017
Principal: Kristine Matthews
Project Lead: Cassie Klingler
Designer: Jeffrey Underwood
Illustrator: Olivia Knapp
Media and Interactive Design: Belle & Wissell
Interior Architecture: Graham Baba Architects
Exhibition Management: Jill Randerson Exhibition Management
Fabricator: Dillon Works
Lighting Design: Niteo