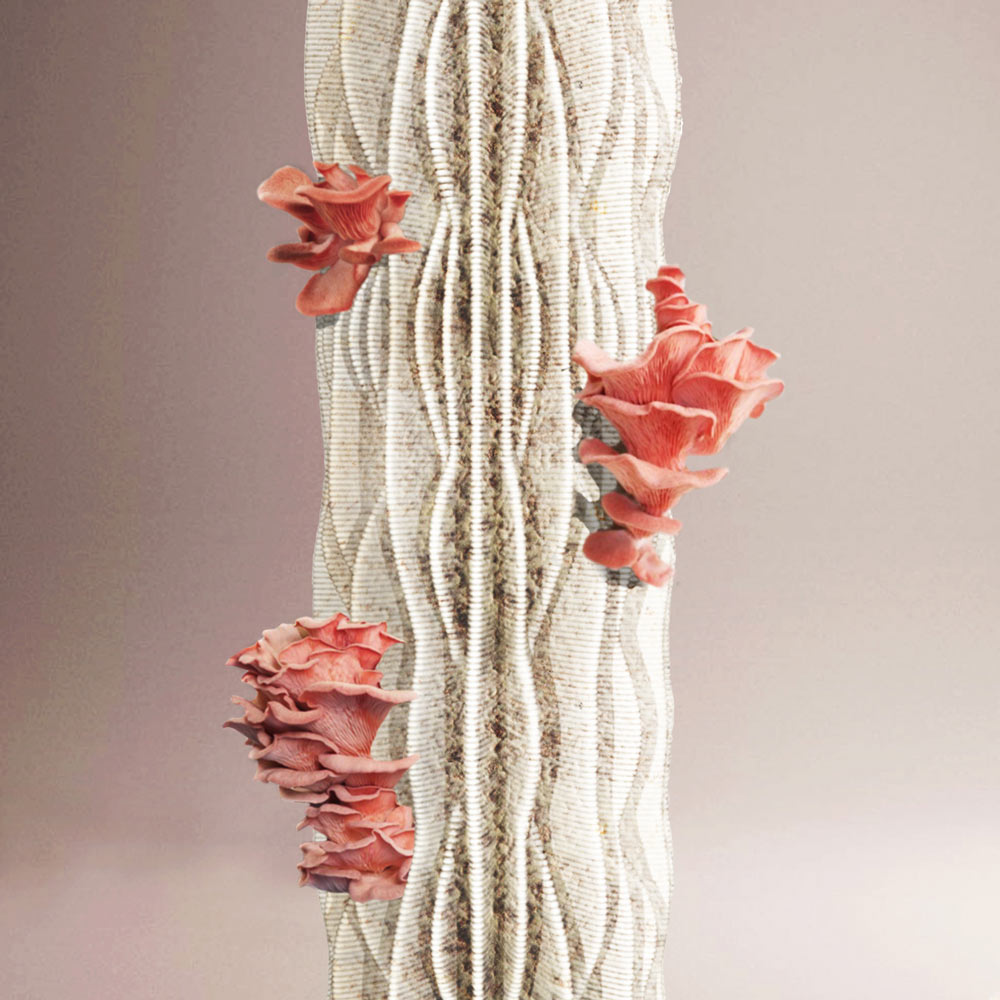 The Blast Studio creates anything from products and furniture to significant artworks and architectural features. They make customized materials for various project scales, including diverse waste forms and living organisms.

The Blast Studio is a design studio founded in 2018 by Paola Garnousset, Martin Detoeuf, and Pierre de Pingon based in London, UK. The studio aim to explore how nature and technology may be brought together to turn wasted materials from cities into artifacts and architecture. They were awarded the Prix d'Encouragement in Architecture by the Académie des Beaux-Arts in 2020. They won the New Talent Award at the Surface Design Show in 2022 and are a nominee for the Loewe Craft Prize 2022.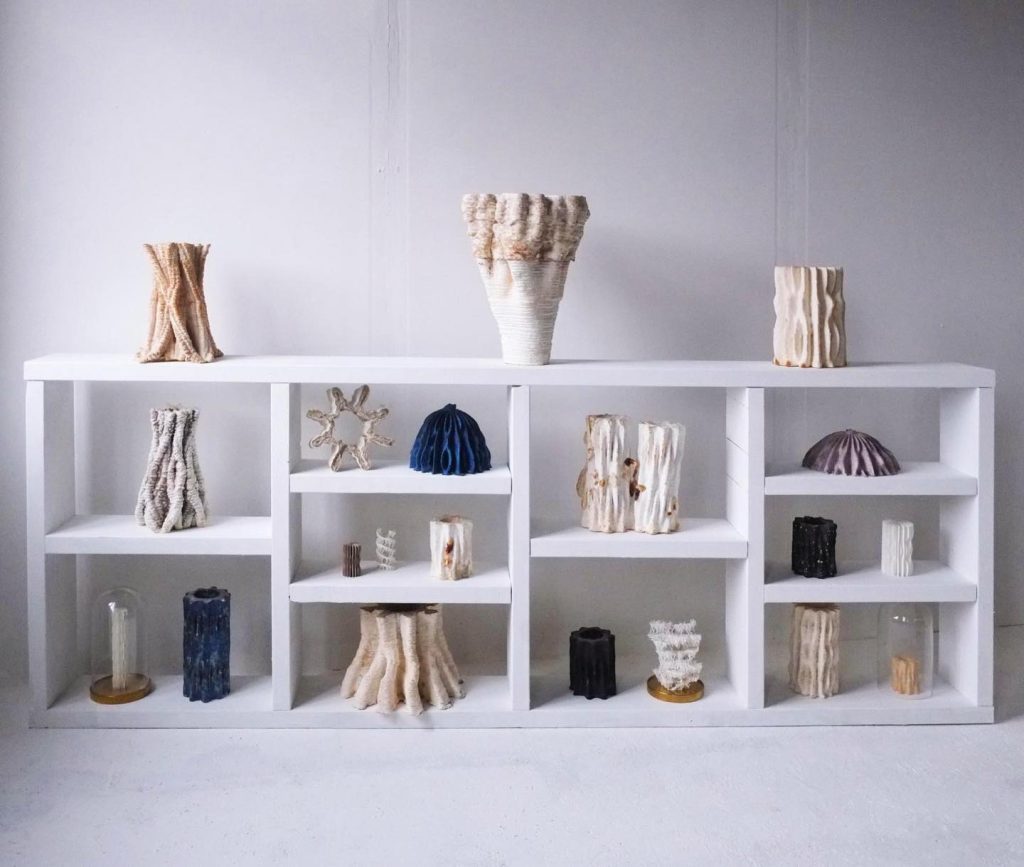 Blast Studio developed an algorithm that produces forms conducive to mycelium development. They turn to nature for forms that may be tailored to the body and provide it with the most incredible appropriation flexibility. During the various stages of manufacture, the geometries are created to retain moisture in their interstices and produce crevasses sheltered from air movement to replicate a climate appropriate to mycelium. 3D printing also allows us to build artifacts at many scales, including the scale of mushrooms, plants, and insects with interstices and crevasses, as well as the scale of humans.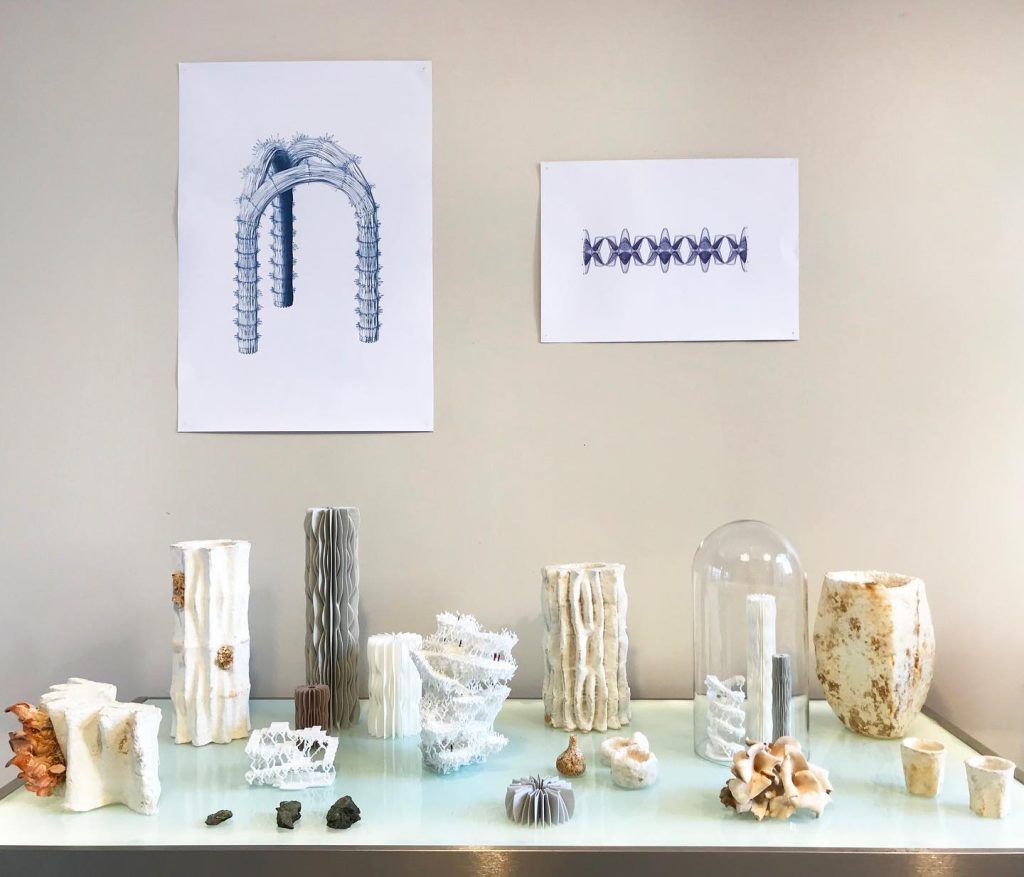 The Blue Tree
The Blue Tree is a 3D printed column constructed of old coffee cups painted with a natural blue pigment and sculpted into an organic trunk-like form. This artifact is about artificial garbage returning to nature and cardboard waste being turned into a new type of tree.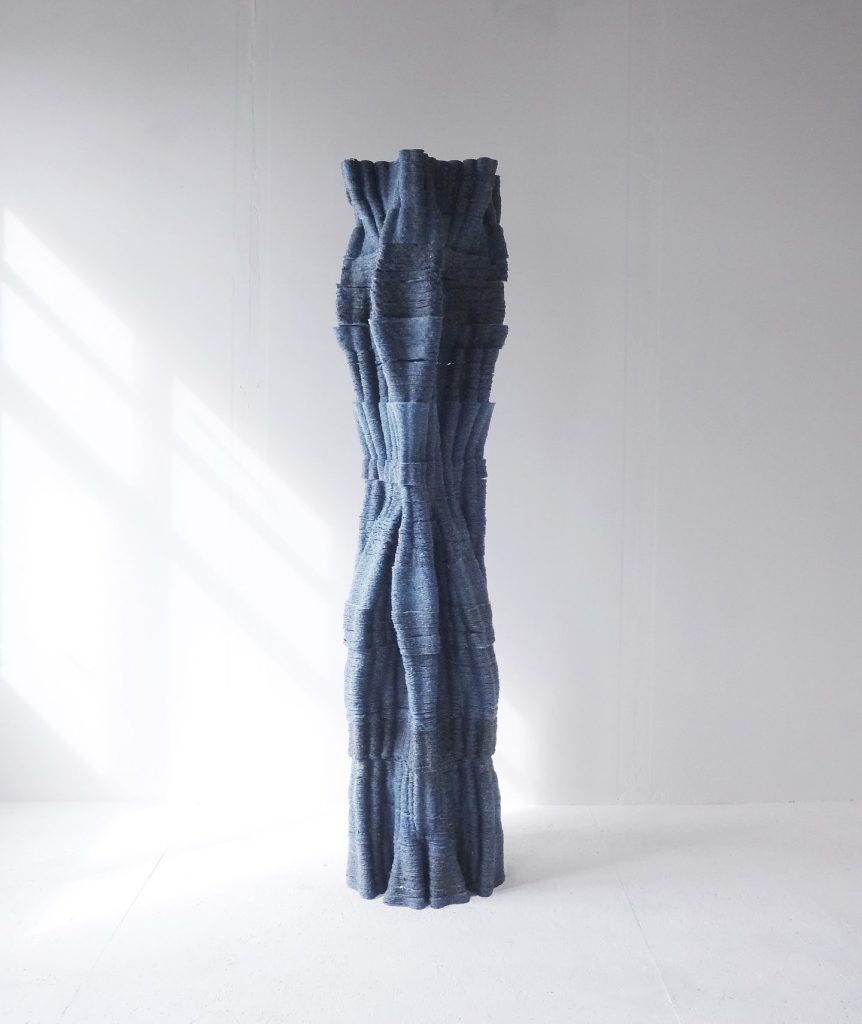 The column was built to accommodate insects and plants, featuring interstices and crevasses for the various creatures. We can work at both the human and insect scales thanks to our 3D printing method. The piece was a Loewe Craft Prize Finalist.
Tree Column
Tree Column was inspired by and created for nature. It was generated using an algorithm that develops geometries conducive to mycelium development.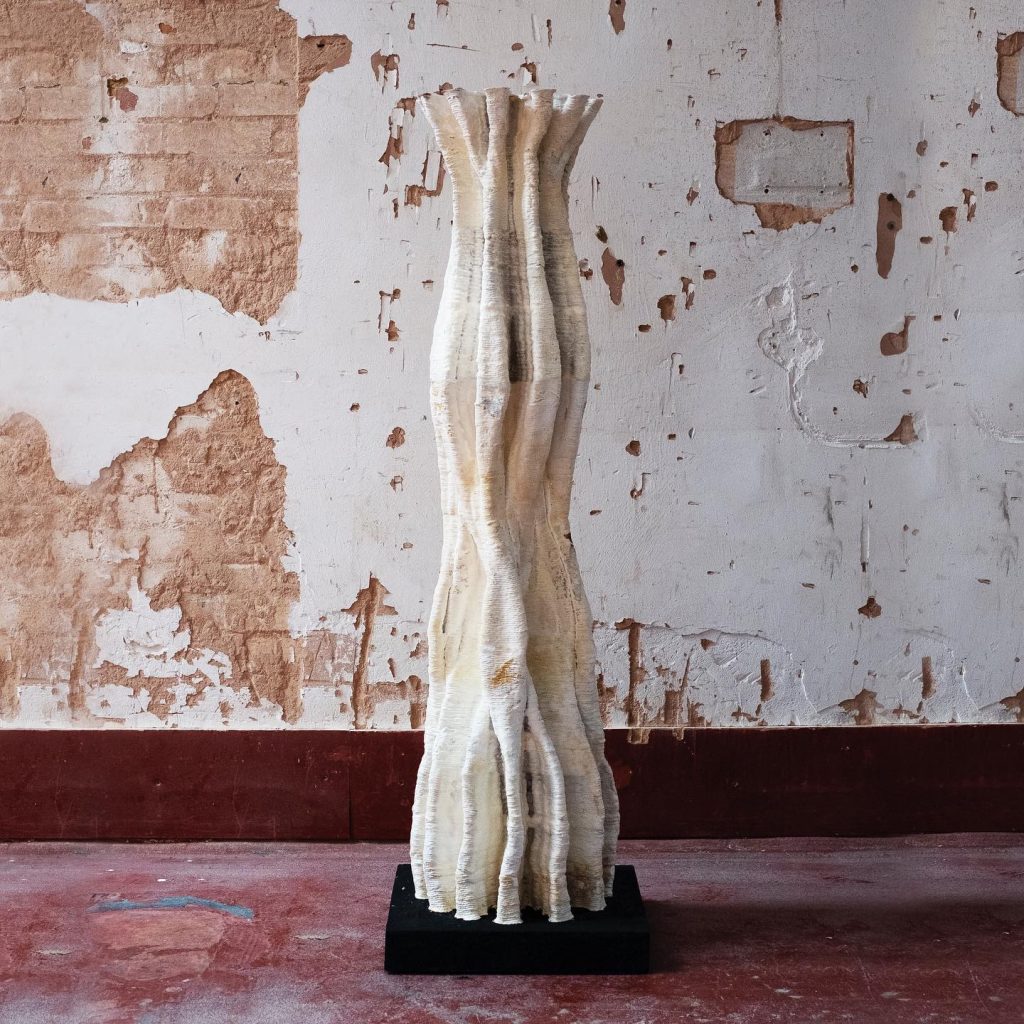 By keeping moisture in their interstices and sheltering the mycelium from air passage, the forms created mimic the optimum atmosphere for fungal development. As a result, the mycelium can grow to its full potential in these warm and humid environments.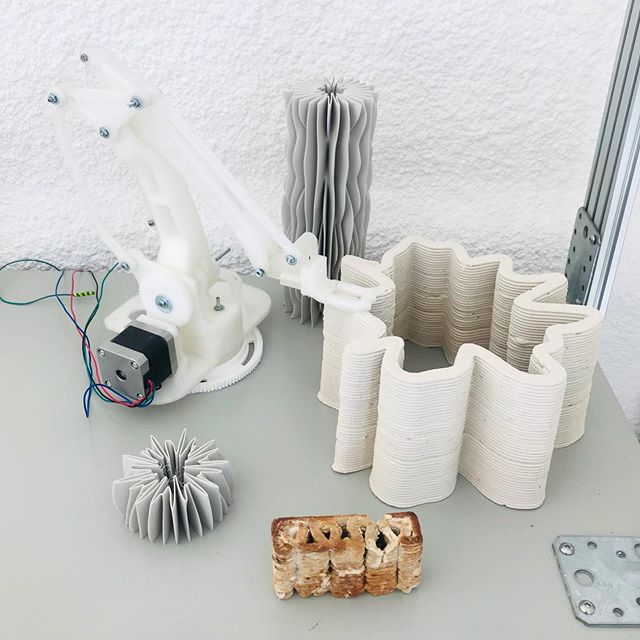 Floating Trees
The Flying Trees are a series of 3D printed lights built from mycelium (fungal roots) and garbage.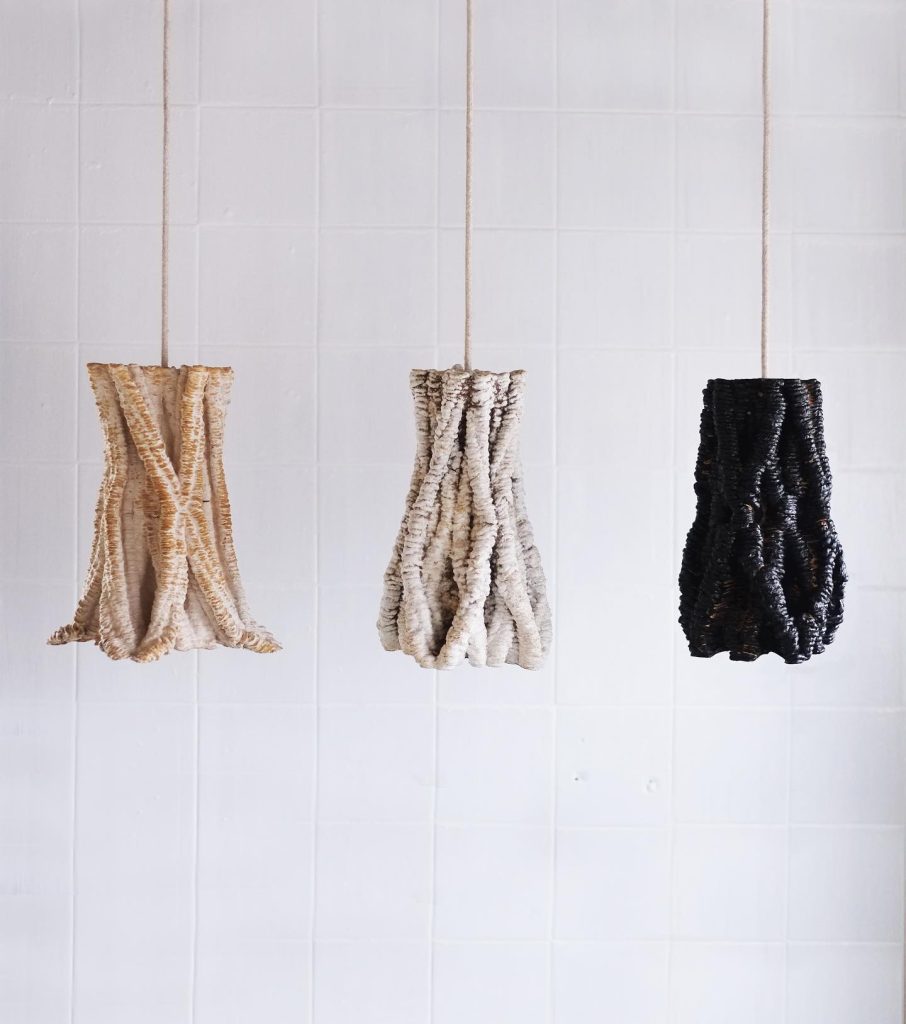 They were created to promote mycelium development by producing interstices and crevasses shielding organisms from light and wind. We were inspired by the curves of tree trunks, particularly the Acacia trunk, to develop that design.
Coral Lambs
The coral lamp set is built from abandoned coffee cups and colorfully colored cardboard boxes. The lamp forms are inspired by Ernst Haeckel's illustrations of aquatic life.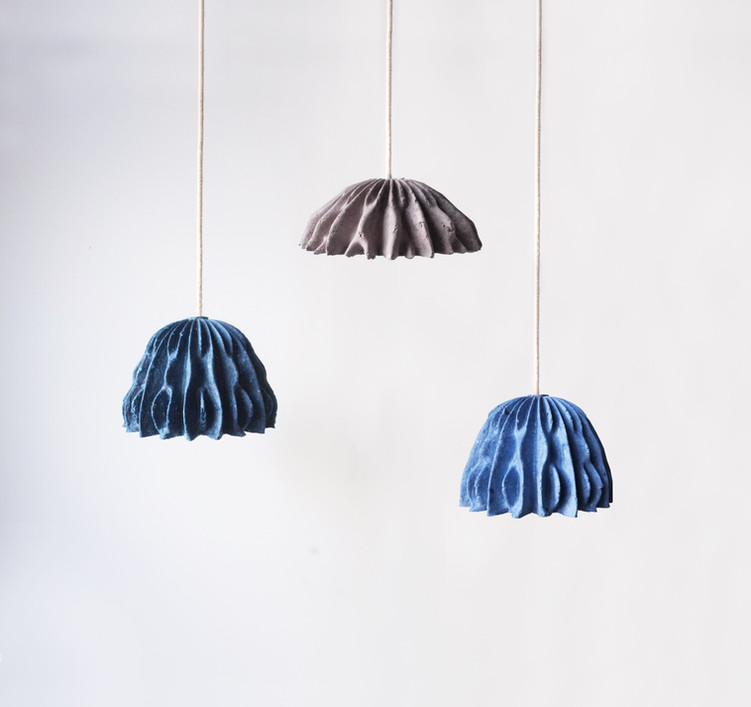 They are available in two sizes and may be colored in several colors, from beige to blue and red.