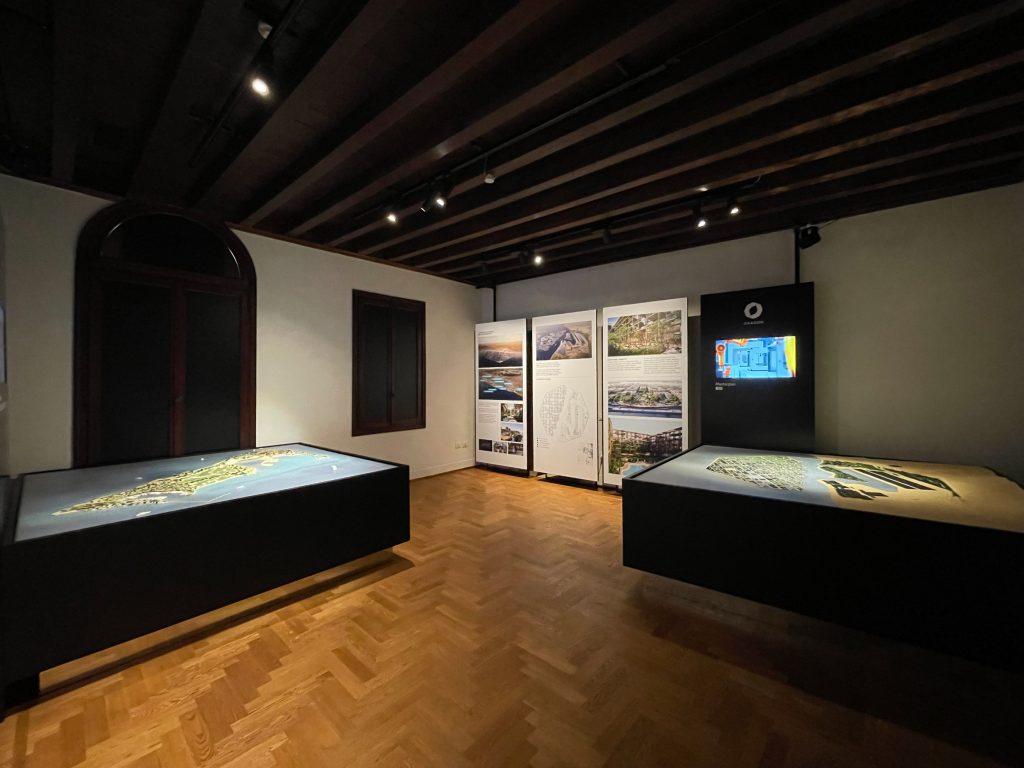 At the Venice Architecture Biennale 2023, the Danish studio Bjarke Ingels Group-BIG was announced as the masterplanner for the floating port city of Oxagon, a significant component of the NEOM development in Saudi Arabia.
OXAGON, acclaimed as the "world's largest floating structure," is set to be constructed in the southwestern region of NEOM, an ambitious new megacity envisioned by Saudi authorities to be 33 times the size of New York City. This remarkable development will feature OXAGON, with half of its structure floating on the Red Sea, which boasts an average depth of 500 meters.
The exhibition, known as Zero Gravity Urbanism, features various contributors to the Neom project, including UK's Adjaye Associates, Austria's Coop Himmelb(l)au and Delugan Meissl Associated Architects, Italy's Studio Fuksas and Luca Dini Design and Architecture, and Germany's LAVA. Taking place within an art gallery on the picturesque Grand Canal of Venice, this exhibition offers a glimpse into the future cities being developed as part of the extensive Neom project in the northwest region of Saudi Arabia.
Within the exhibition, visitors can explore detailed models and visualizations of several remarkable projects, such as The Line—a planned linear city stretching across 170 kilometers—and other notable developments like the Trojena ski resort, Sindalah island resort, and the distinctive port city of Oxagon, which has been attributed to BIG. Notably, Oxagon features an octagonal port design, with a portion of the city situated on land while a significant section extends as a floating structure into the waters of the Red Sea.
Also, NEOM's collaborators include renowned architectural firms such as Adjaye Associates, Bjarke Ingels Group (BIG), Coop Himmelb(l)au, Delugan Meissl Associated Architects (DMAA), Fuksas, Laboratory for Visionary Architecture (LAVA), Luca Dini Design & Architecture, Morphosis, Oyler Wu Collaborative, Pei Cobb Freed & Partners, Sir Peter Cook & CHAP (Cook Haffner Architecture Platform), and UNStudio.