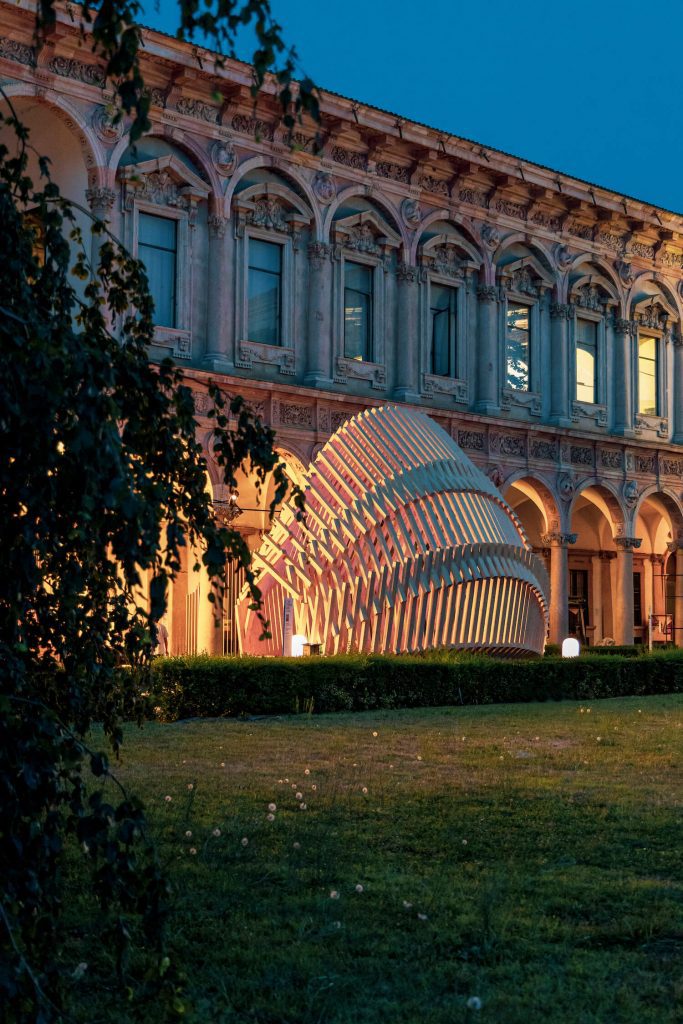 The Echinoidea timber shell is a modular structure made in Milan, Italy, by GG-Loop. The Shell, which has dimensions of 6 by 6 by 6, provides guests with a meditative, cocoon-like sensation of the sanctuary. The objective of the pavilion's designers was to have a constructive ecological impact through the built environment. And in investigating this potential, they discovered that the biophilic and regenerative approach is crucial since its ties to nature are an inherent concept.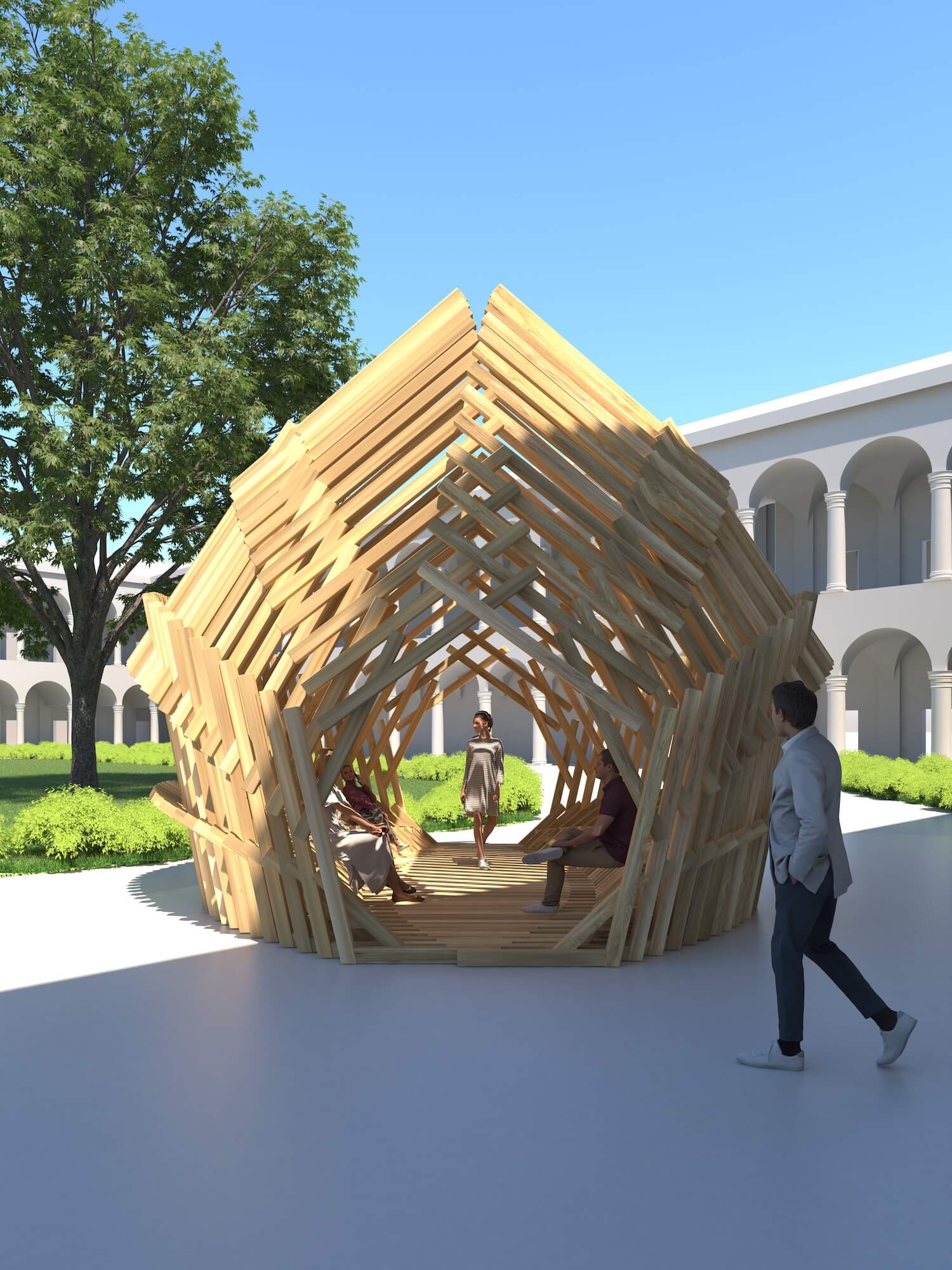 The design exploration conducted by GG-loop and Rubner Haus for "Interni Design Re-Generation" 2022 is specifically based on the archetype of the natural refuge and the primal and inherent desire for shelter. Vitruvius introduces the idea of the "Primitive Hut" in his exploration of the beginnings of architecture and the anthropological interaction between man and nature as the essential precept for building development.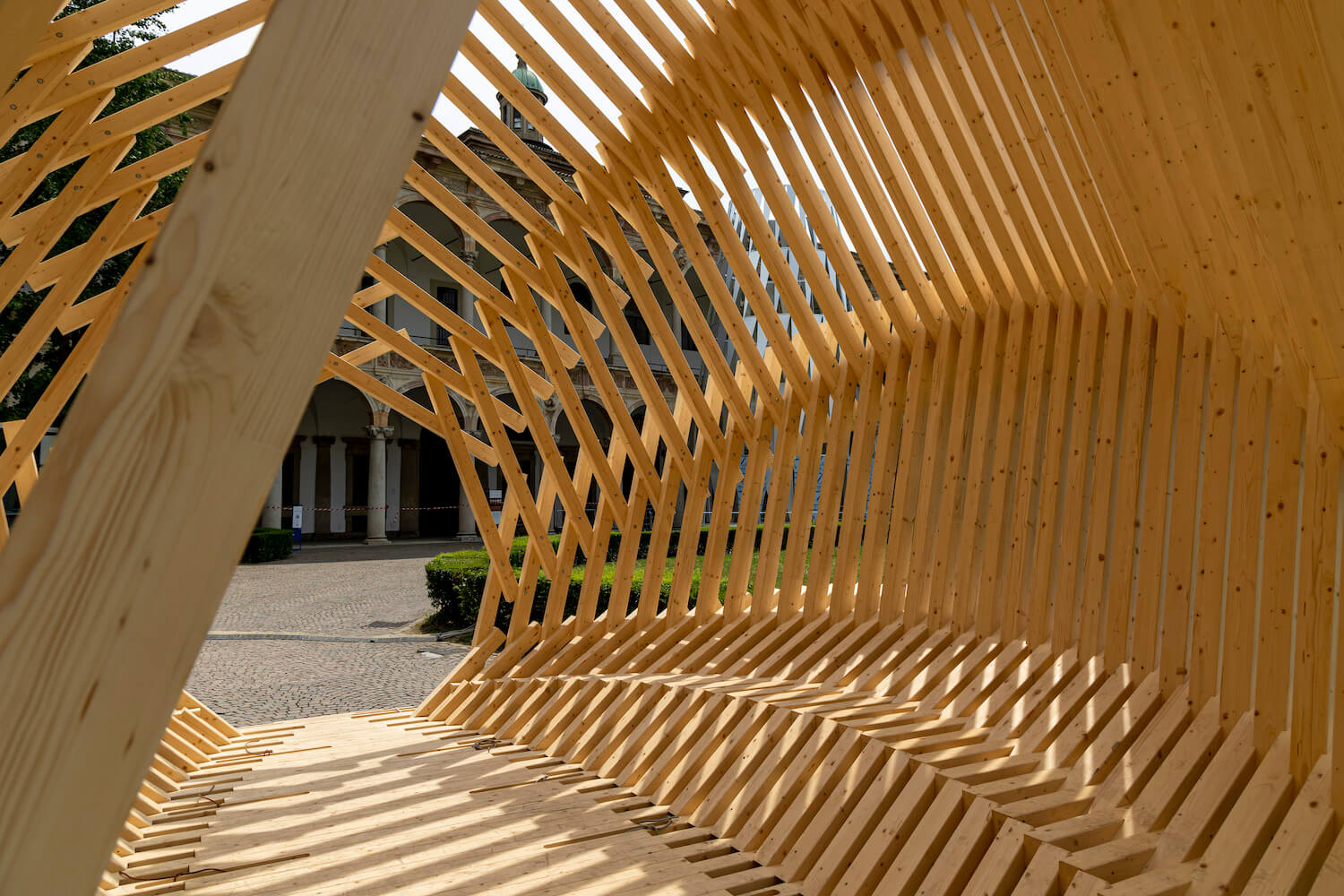 Since the 19th century, researchers have researched the Echinoidea, which has been around for 450 million years and lives in every ocean and climate. As an echinoderm, it is crucial for understanding our environment since it helps determine the effects of general ocean acidification, temperature changes, and biological changes.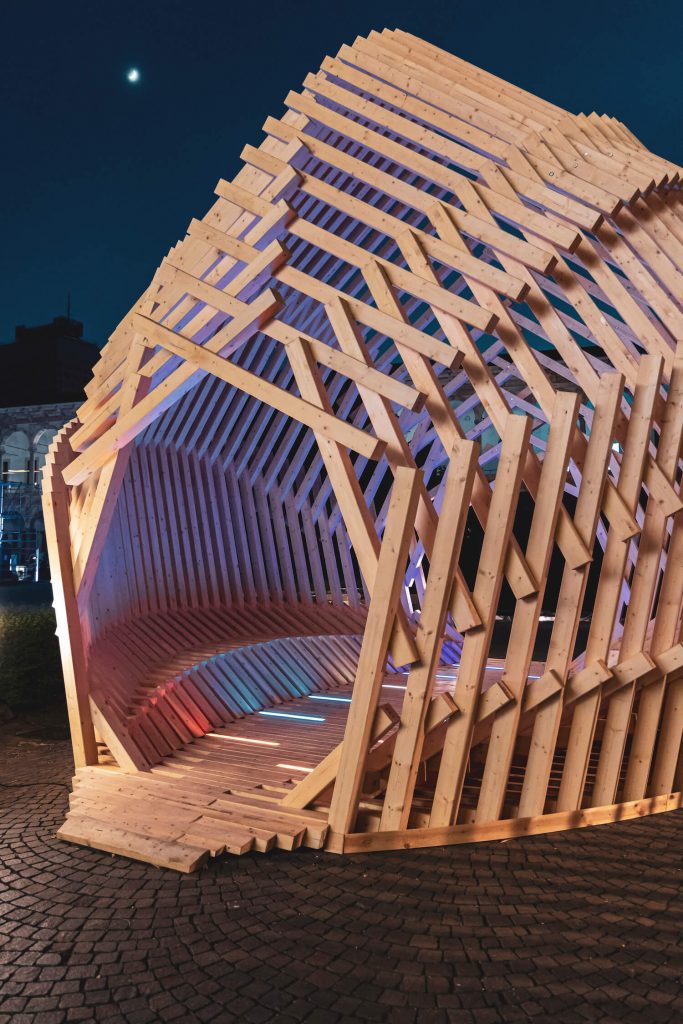 Looking from the construction aspect the pavilion is flexible, simple to construct, highly sustainable, and recyclable thanks to this biophilic and regenerative concept, which is translated technically into a parametric system made of 1 kilometer of wooden beams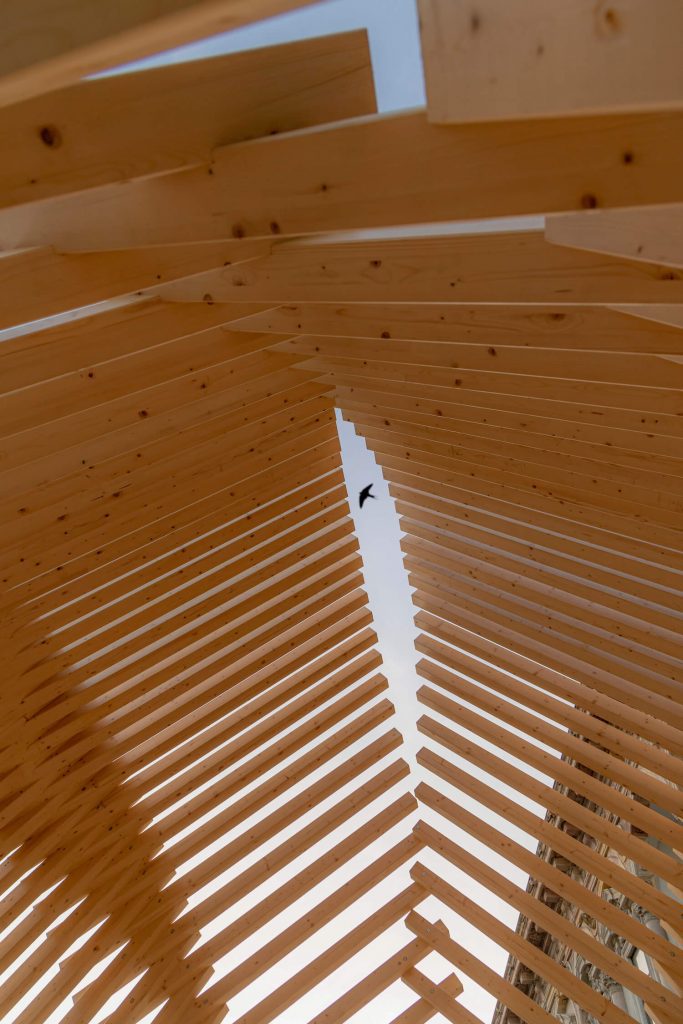 The animal's particular bilateral symmetry is adopted in the biomimicry process, resulting in an optimised fabrication work flow, as the design of the overall shape divided in 4 identical parts of timber louvers. This reduces construction time and waste reducing to 0 the ecological footprint of the pavilion. This innovative approach is further accomplished with parametric design, digital fabrication and BIM tools which allow optimal design configuration and manufacturing processes.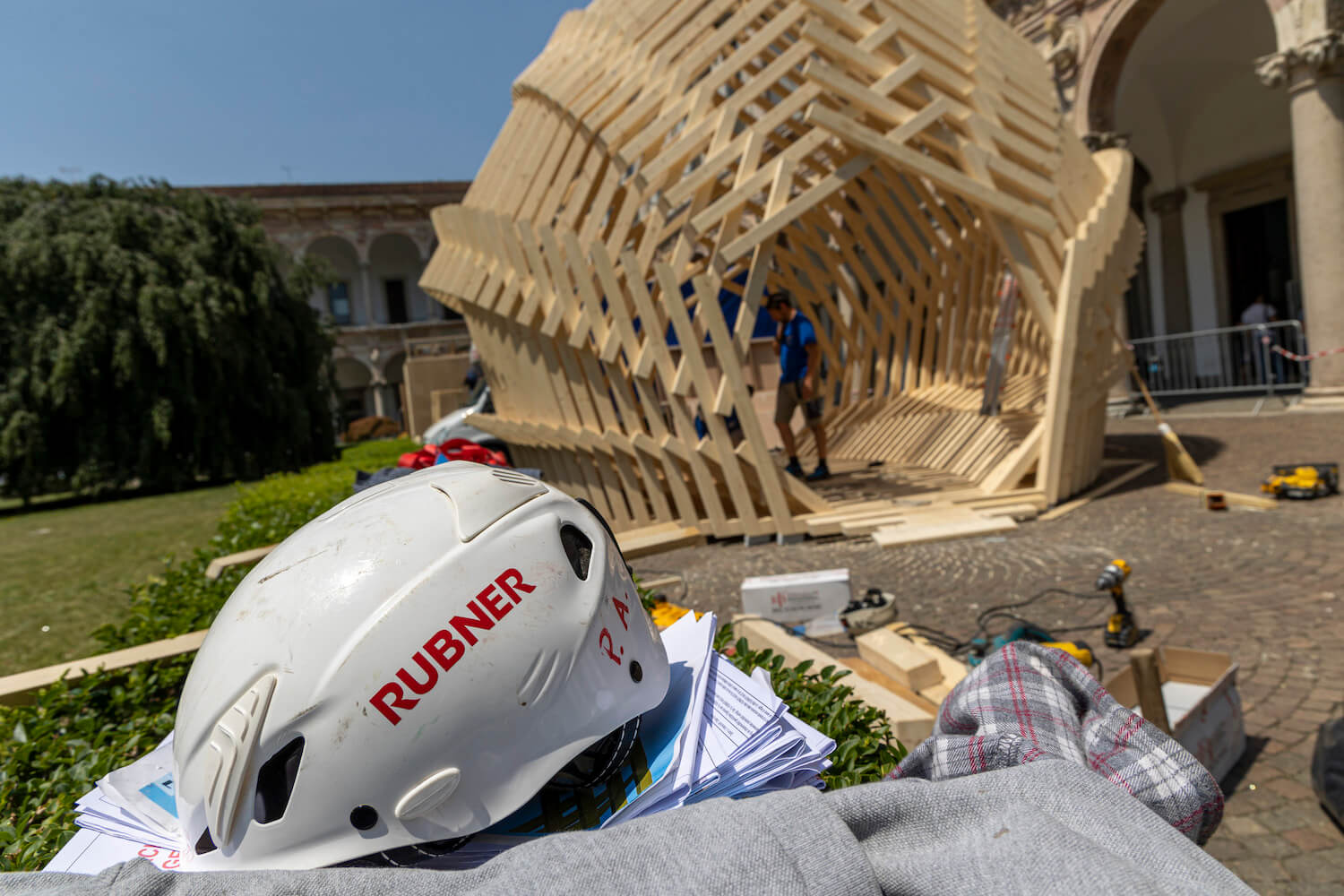 Project info.
Architects: GG-Loop Architects
Principal architect: Giacomo Garziano
Design team: Giacomo Garziano, Bogdan Chipara, Simone Piccolo, Mariam Sherif
Location: Milan, Italy
Category: Pavilion
Area: 36 m²
Design Year: 2021
Photographs: Alice Turazza