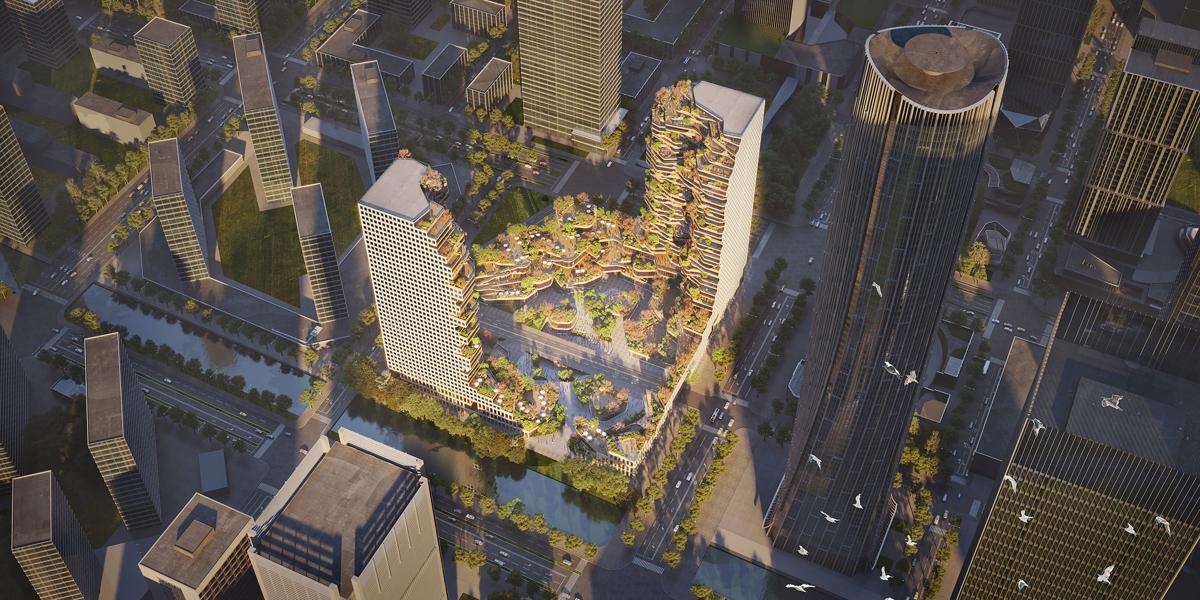 The Oasis Towers by MVRDV is a marvelous nature inspired two L-shaped towers, each 40 storeys in height and contains a 3-4 storey podium in its heart to create a protective environment for the natural habitats placed in the projects. The Oasis Towers are located on the edge of the Jiangbei Financial District masterplan, Nanjing, China. The project's programme will contain retails, residential apartments, and bar-restaurant, over a total surface area of 166000 m².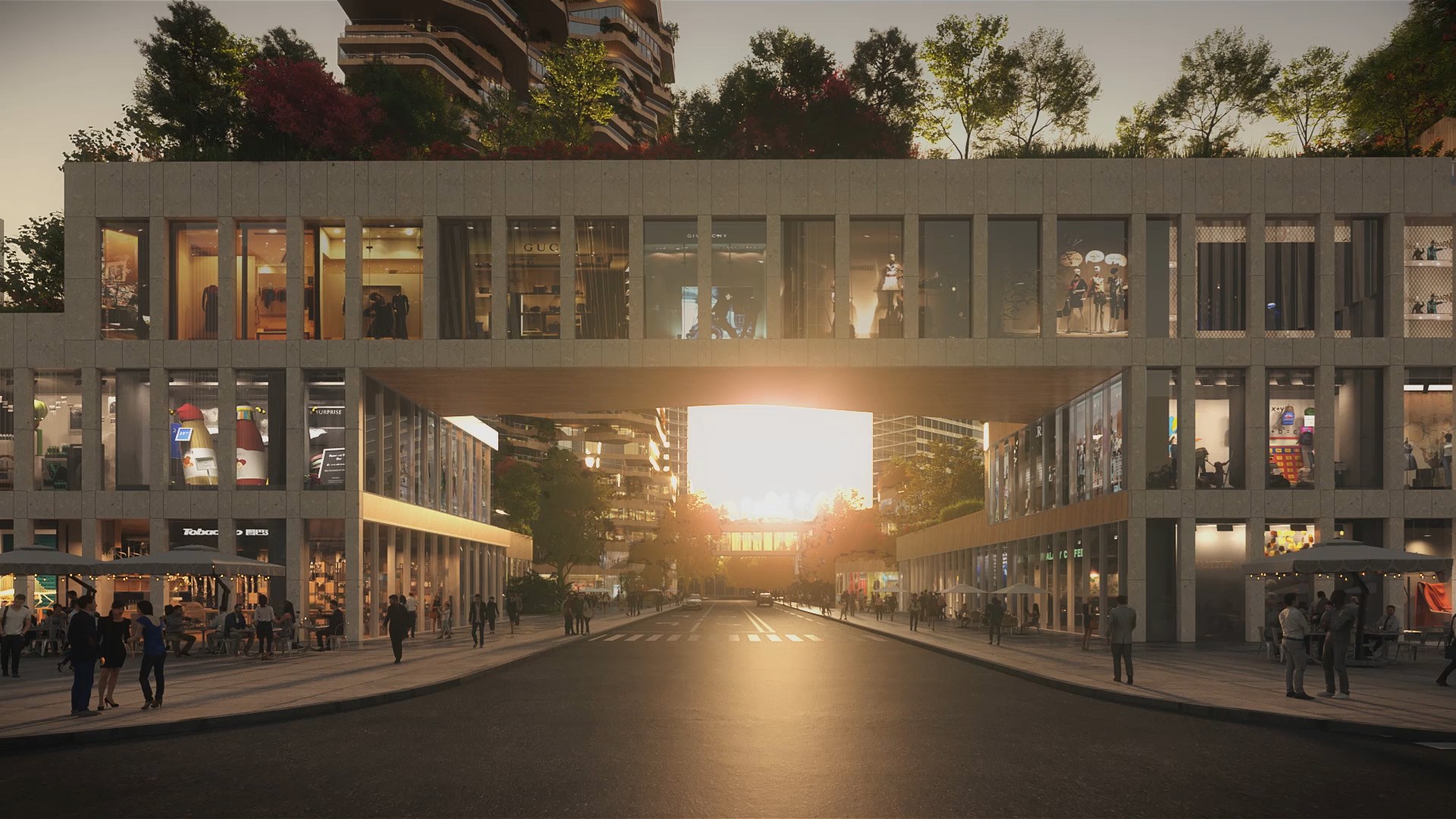 By crossing over pedestrian access points and even the roadway that divides the two plots, the Oasis Towers establish a distinct boundary between the neighborhood nearby and the oasis in the design's center. According to MVRDV founding partner Winy Maas, "The contemporary architecture of Nanjing takes its inspiration from nature in form and appearance." With Oasis Towers, we intended to push this trend to its farthest limits by mimicking nature with curved, layered "cliffs" and physically incorporating nature into the architecture through vegetation and utilizing its natural processes.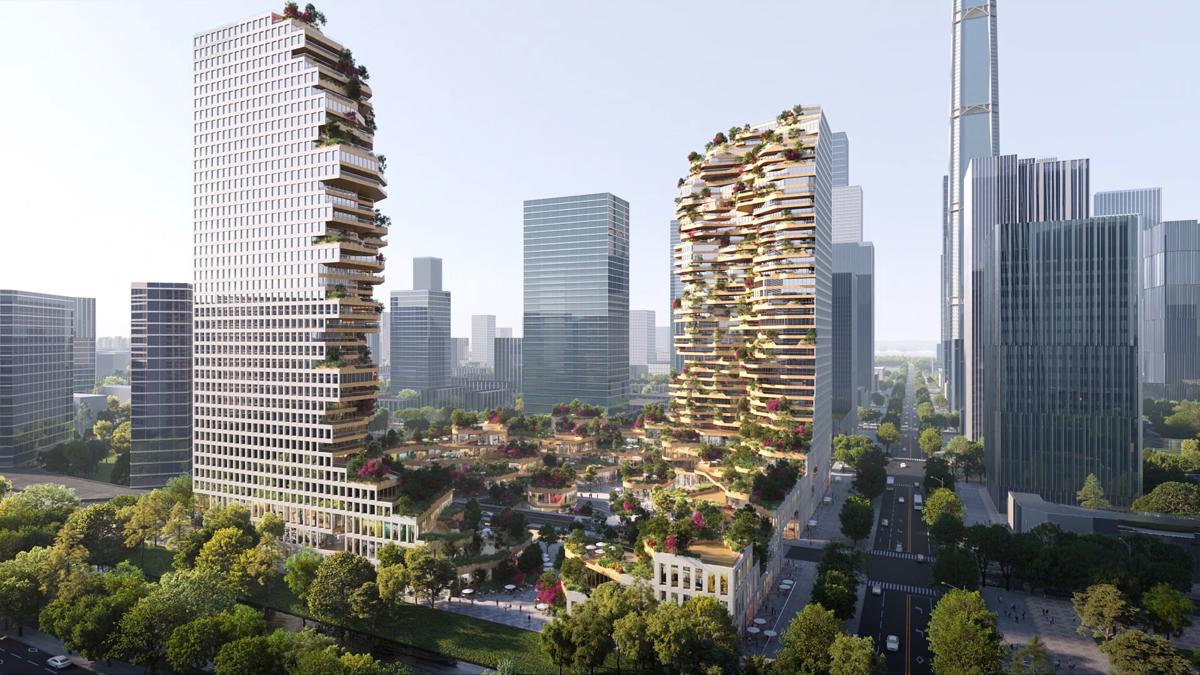 The design incorporates a formal, gridded façade on the outside faces of the perimeter block to react to the office buildings that will rise nearby. This outer covering eventually gives place to tiny pavilions, balconies, terraces, rooftops, and other structures with facades made of recycled bamboo.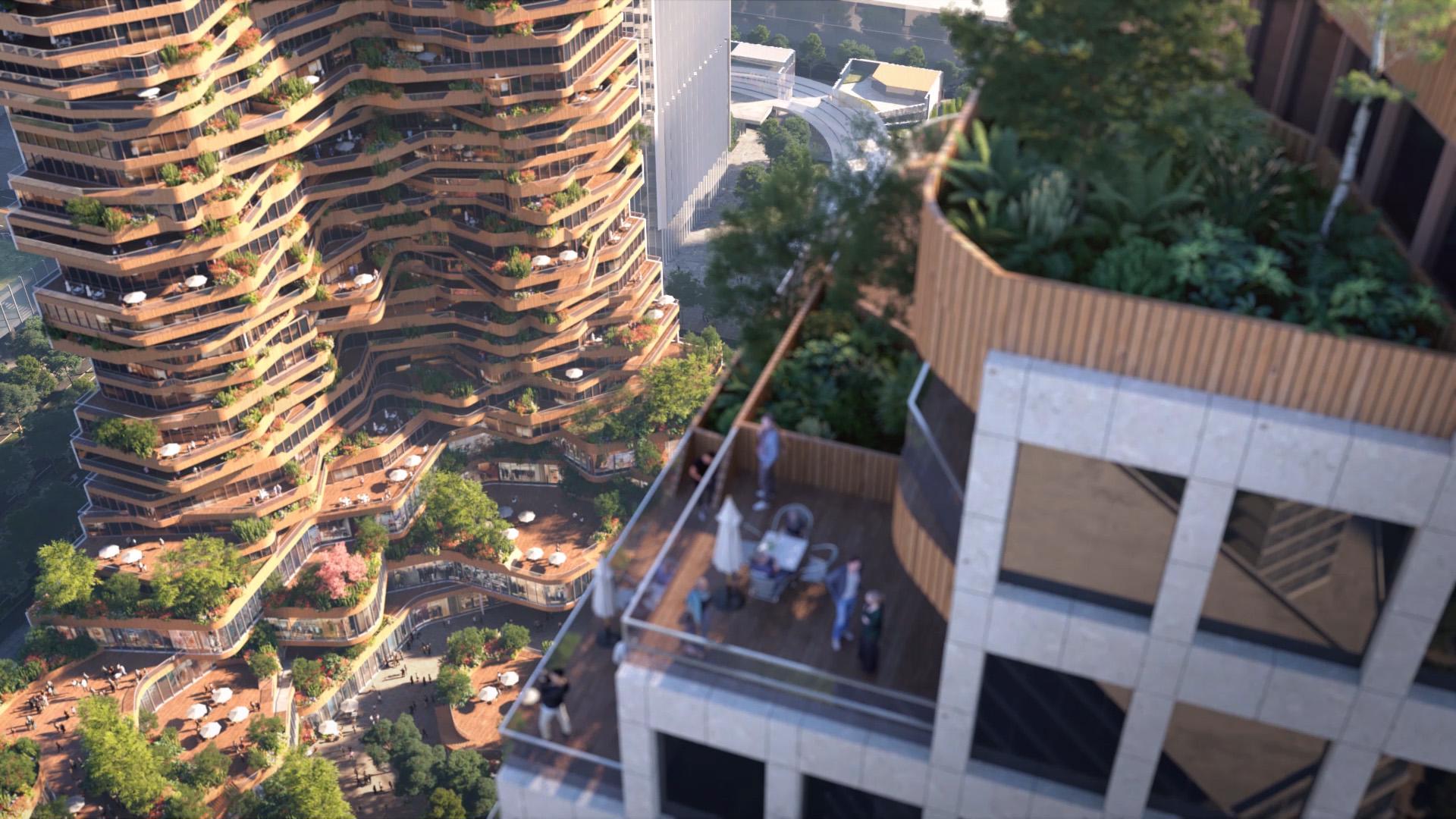 Nature plays a significant part in the design's sustainability initiatives, extending the design's incorporation of nature beyond its gorgeous green setting. Unaccessible rooftops in the oasis are thickly covered with a variety of vegetation, which helps to maximize biodiversity. Two 500 square meter reed beds that naturally filter and purify water as part of the building's greywater recycling system are also a component of these inaccessible roofs.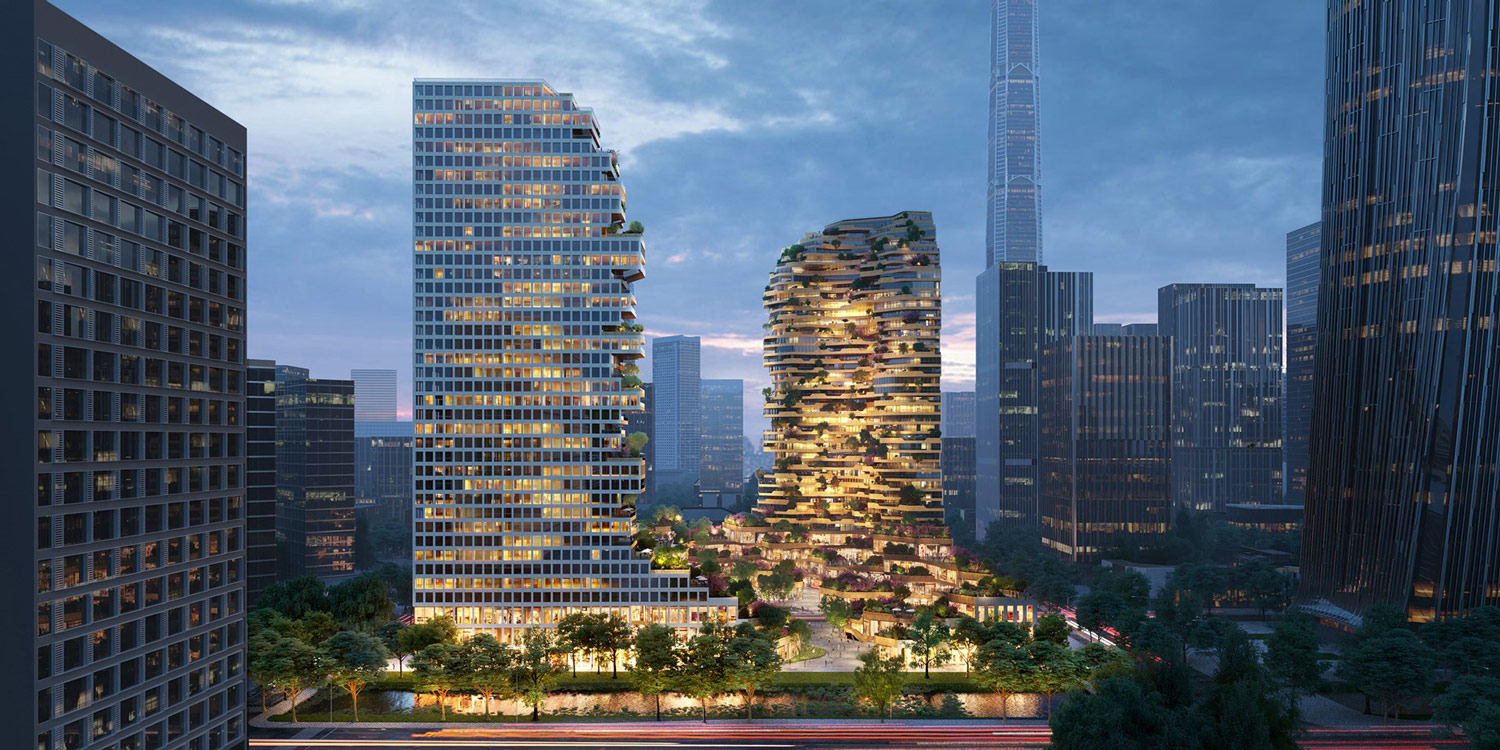 The towers are positioned to maximize natural ventilation by utilizing the direction of the predominant western breezes. Along with the strategically placed trees that offer additional shade during the warmer months, the deep balconies are spaced to allow abundant natural light while lowering solar gain in the summer. At the same time, the nearby river is used by a water-source heat pump to cut down on energy usage.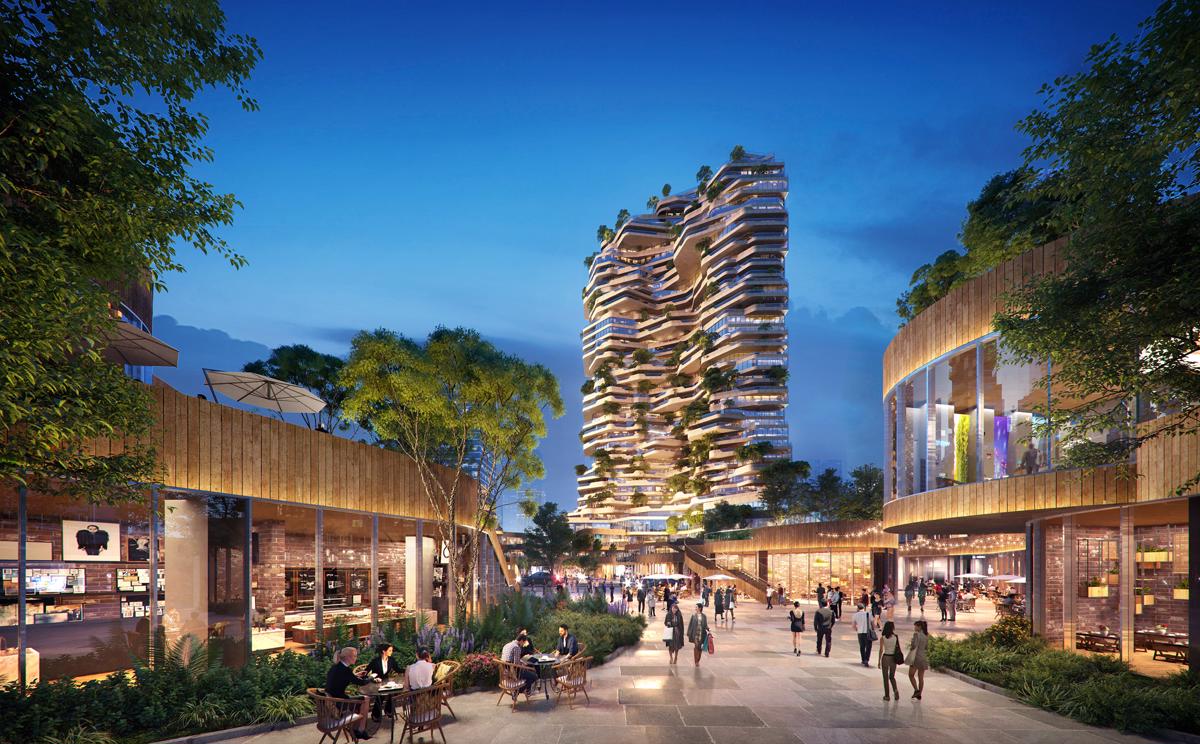 The floor plans for large portions of the towers are nearly identical, with the only differences being the shapes of the curving balconies. Despite the towers' initial appearance being highly varied, with every floor differing in shape from its neighbors above and below, the design is highly efficient and regularized. To ensure that the green oasis continues all the way to the top of the design, planters are used to divide adjacent balconies.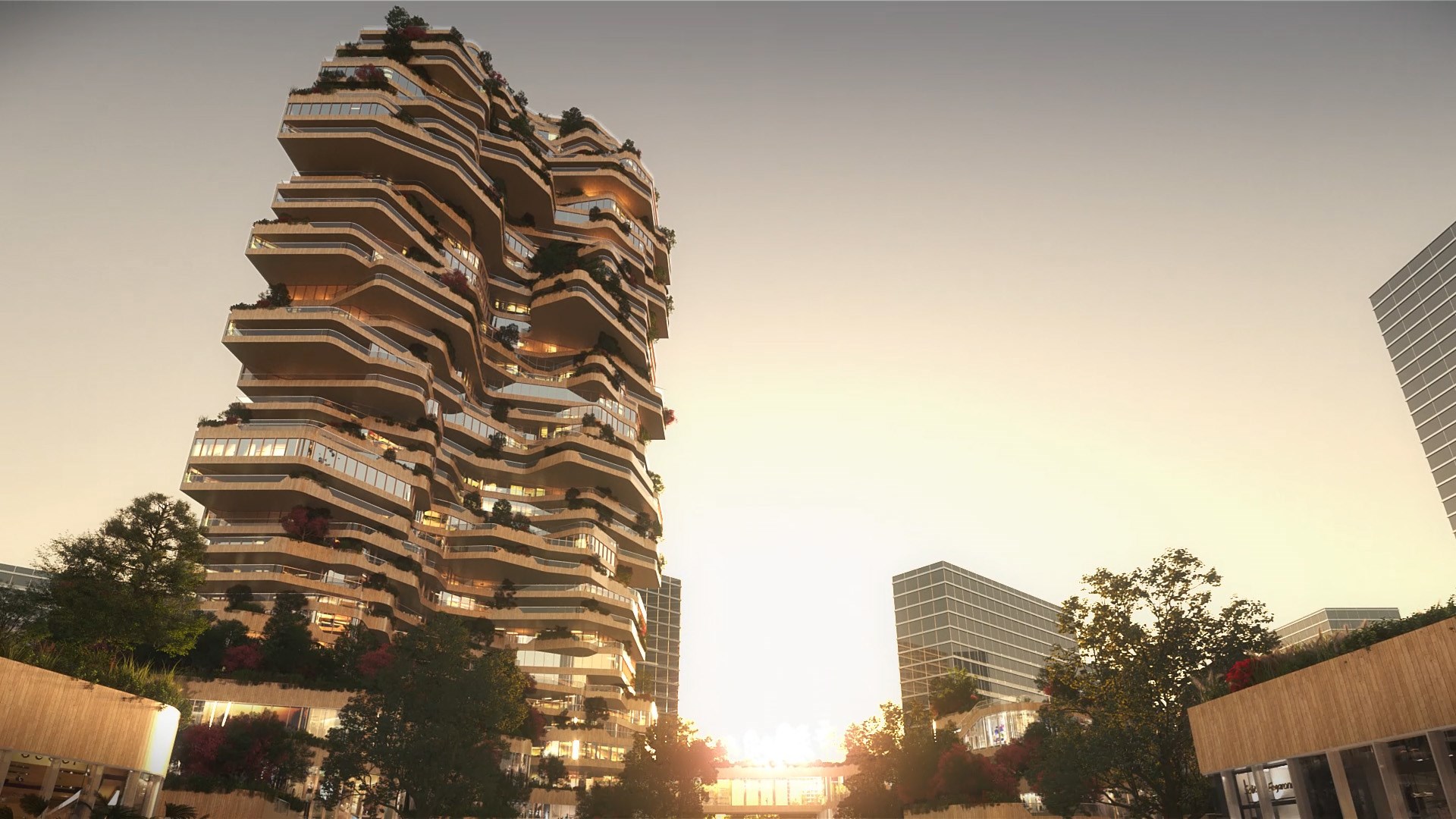 Project info:
Architects: MVRDV
Location: Nanjing, China
Year: 2022
Category: Mixed use , Retail , Residential , Bar-restaurant
Area: 166000 m²
Design Team: Kyo Suk LeeSredej BunnagShanshan WuDaehee SukAmerico IannazzoneHaochen YangEcho ZhaiAlbert ParfonovJiani YouEvan O'Sullivan
Environmental Advisors: Peter MensingaArjen Ketting
Renders: Atchain