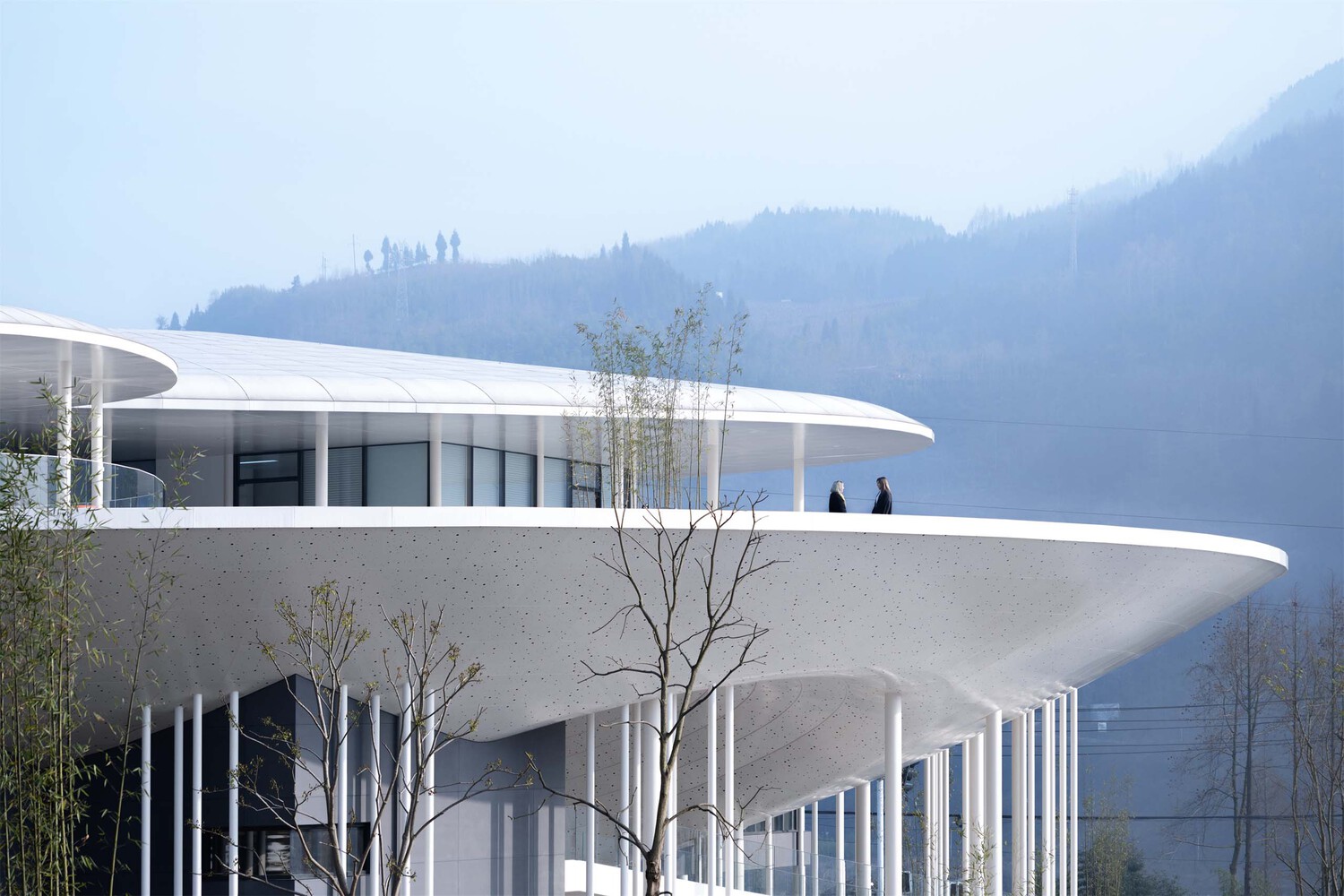 Archermit studio created the "Woyun Platform," A public structure that integrates cultural display and scene experience in Pengzhou, China. The middle and upper floors are used for cultural displays and recreational activities. The ground level is suspended to create an open, multi-functional public area. There are mountains and water above the clouds, as well as a love for life below the clouds.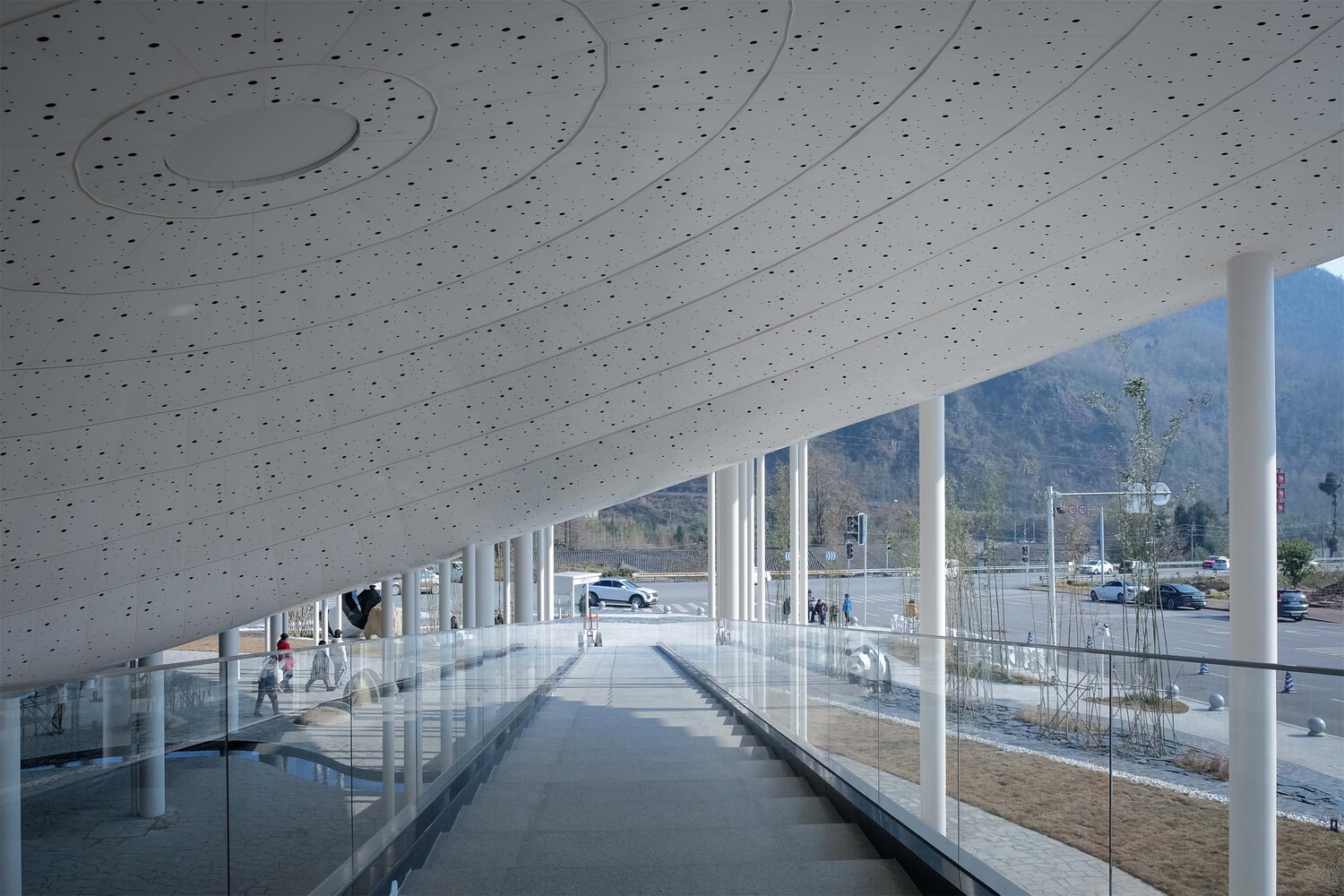 During the early design visits, designers expressed worry about a problem that affects four villages within 1.5 kilometers of the site and is a significant issue with urbanization globally: the deterioration and elimination of the old social order in the villages. They proposed the idea of "Village Parlor" in this context.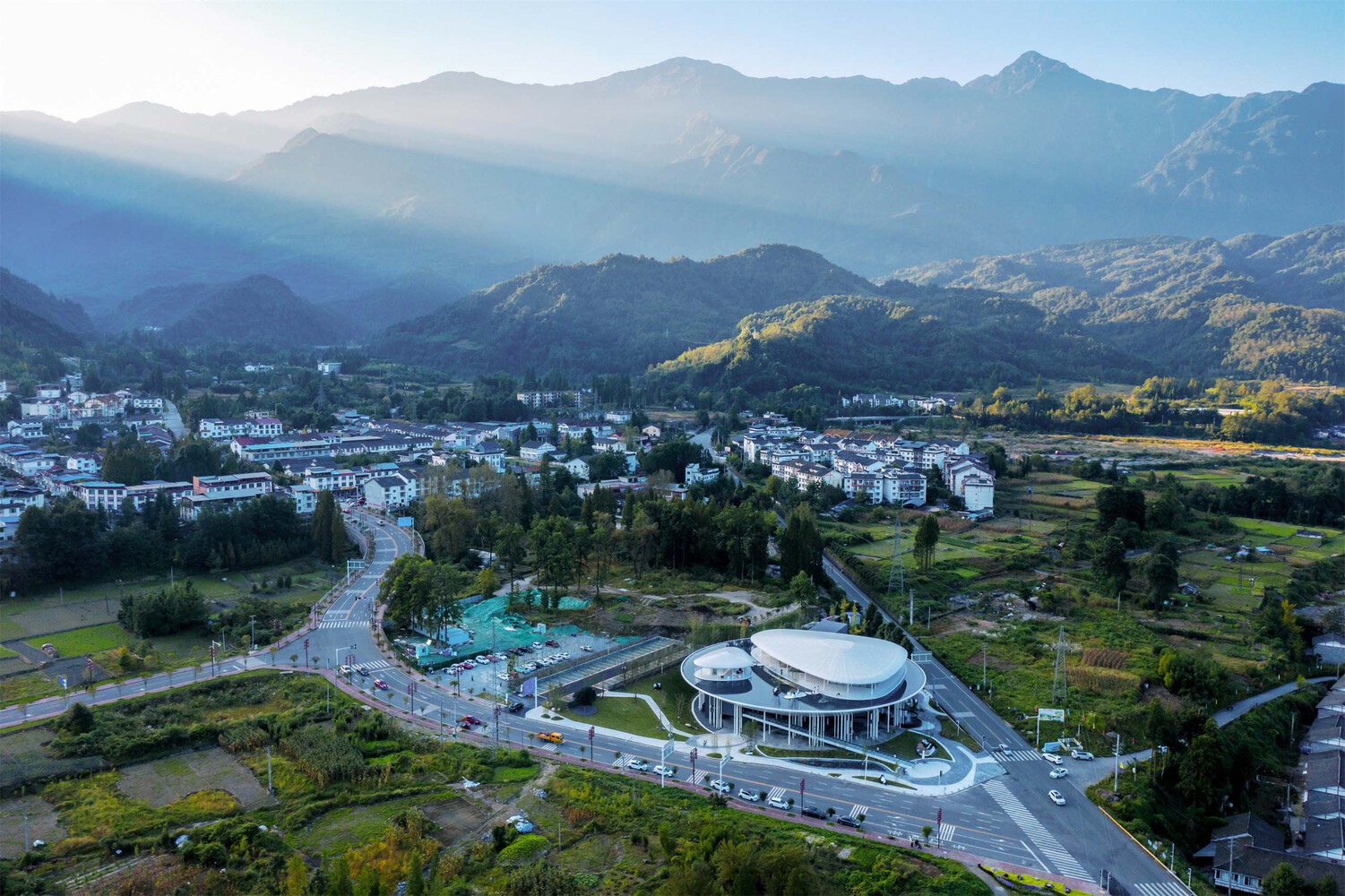 The "Reclining Cloud" image was generated by the design team using the natural features of Longmen Mountain as inspiration. If you're "reclining clouds," you're "returning to seclusion" by sleeping in the clouds and fog. Concerning "people's inner yearning to return to nature, nature, and tradition," "Woyun Platform" embodies Archermit's ideas and research.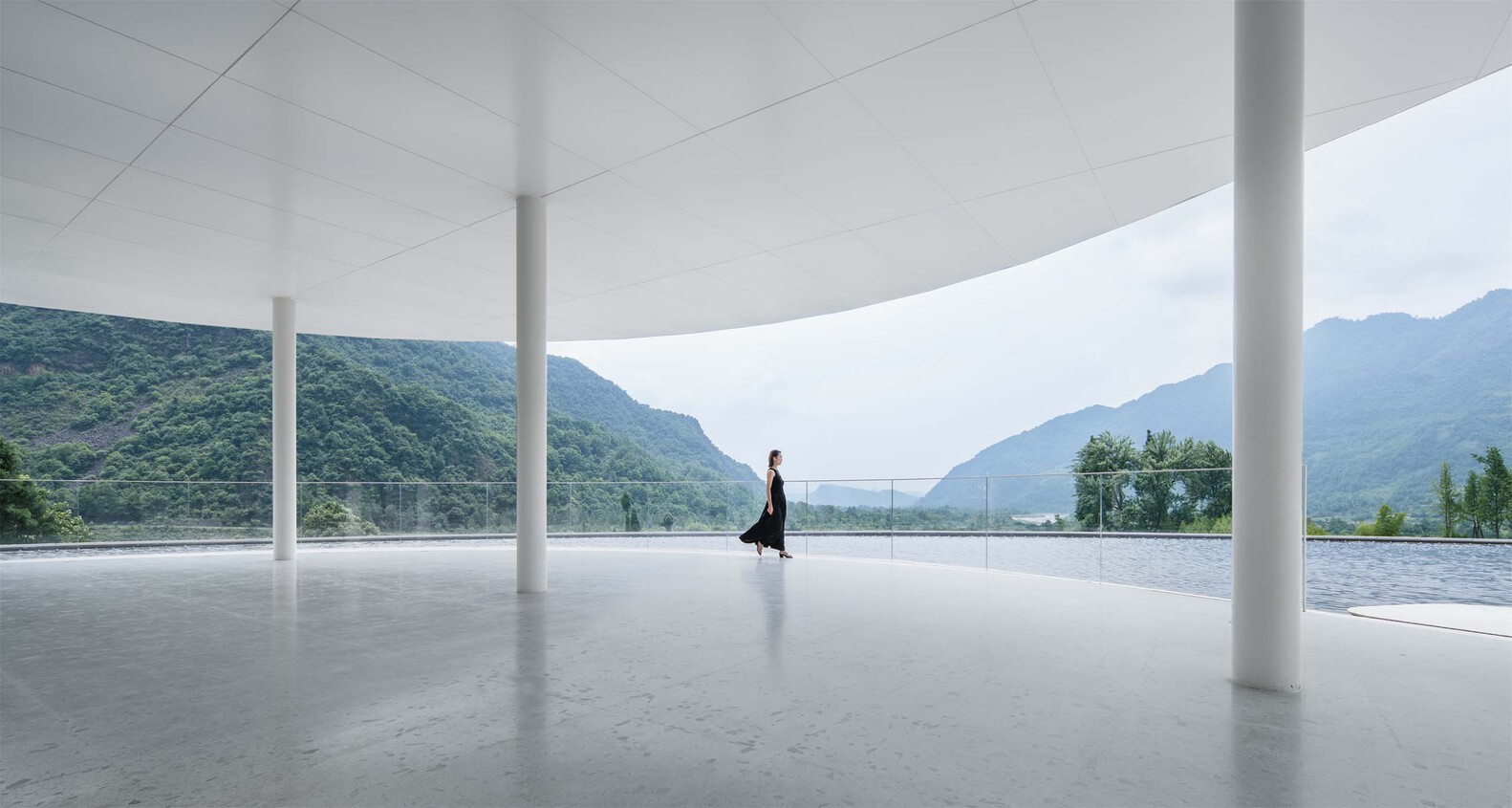 The core structure adopts the shape of a panda hanging on top of the bamboo forest to construct a suspended hemisphere, while the ground floor pillars climb upward like a bamboo forest. The boulders of Feilai Peak were created by the geological activity of "glacial drifting gravel" in Longmen Mountain and the river floating stones in the Jianjiang River valley. Two "floating stones" of various sizes are strewn across the shallow water on the roof. The interior decor and furniture become panda-themed when the panda's partial shape and black and white hues are used.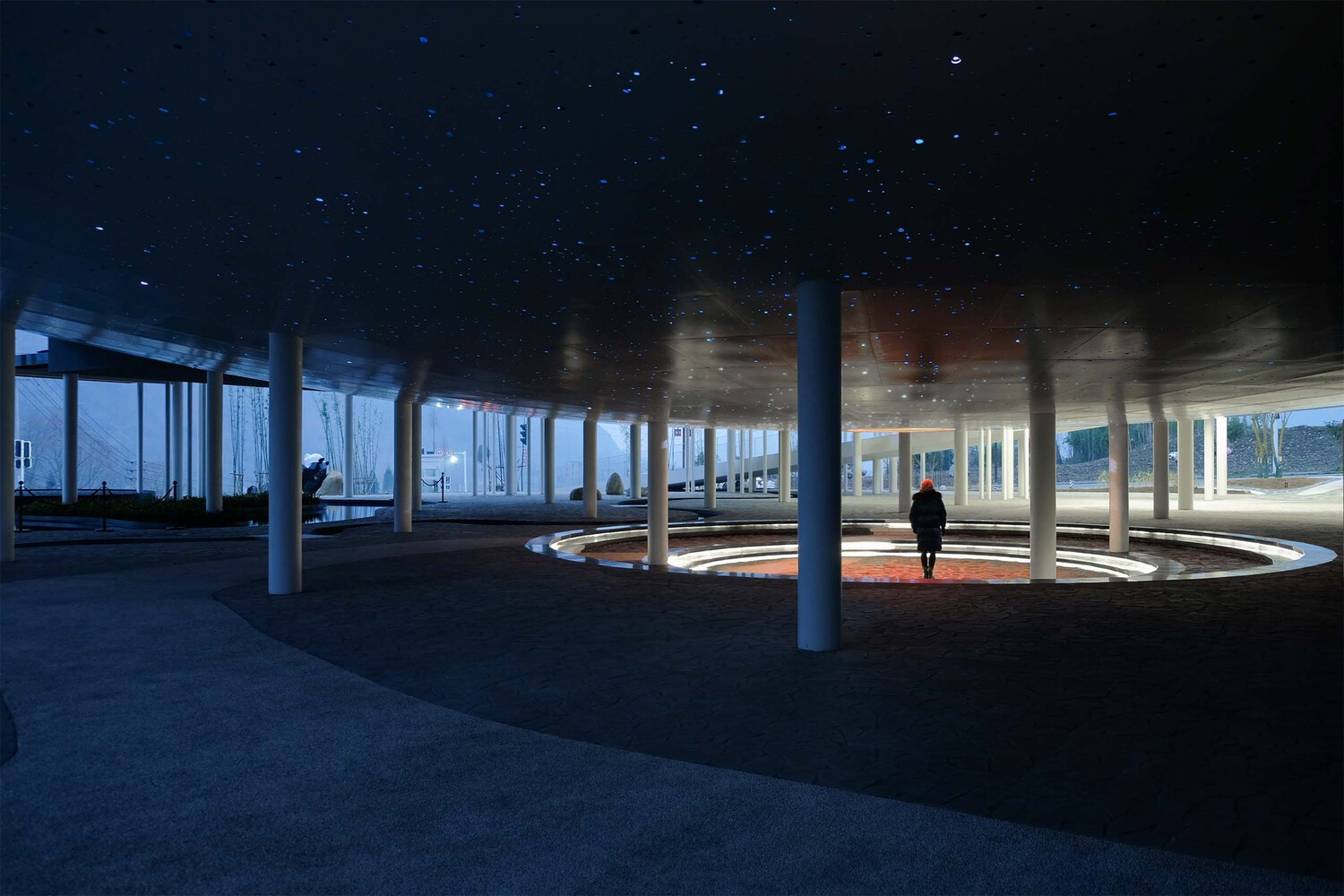 In the evening, lighting design transforms the massive dome at the base of the tower above into an enchanting starscape. To simplify construction and keep costs in check, Archermit used parametric design to split the massive dome into more than 2,600 individually bent metal panels. The holes on the panels are distributed randomly among three sizes, measuring 12mm, 25mm, and 40mm in diameter, thanks to parametric control. The placement of the holes in each panel is varied to ensure that the distribution of holes throughout the whole dome is random.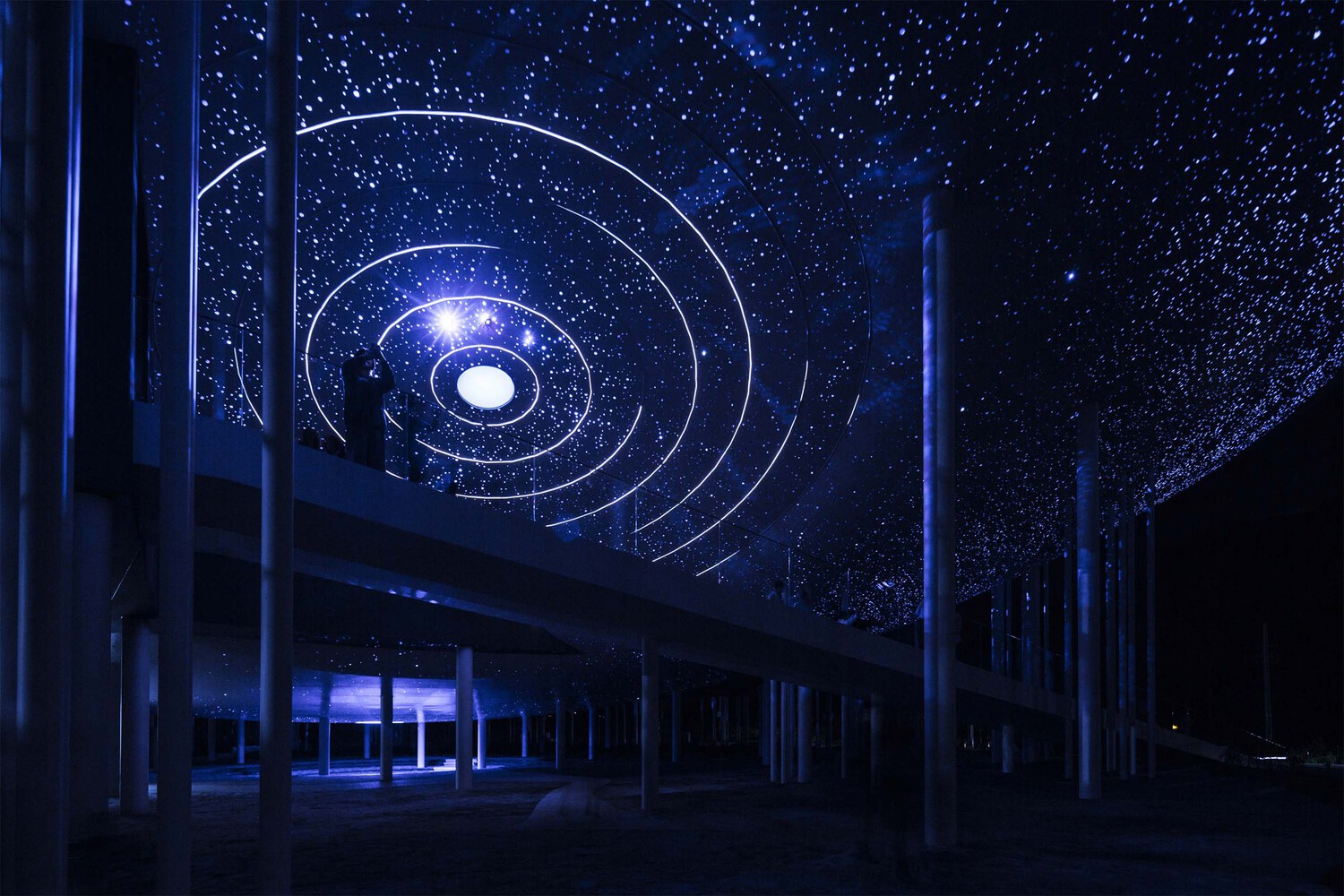 The designers of Woyun Platform chose not to use the costly and time-consuming LED custom bulb hanging method for the built-in lighting of the dome cavity and instead placed LED spotlight side wash at key nodes to control the beam angle, causing the light to reflect off the side wall of the perforated plate hole and ultimately create a realistic and expansive starry sky imagery on the outside of the aluminum plate.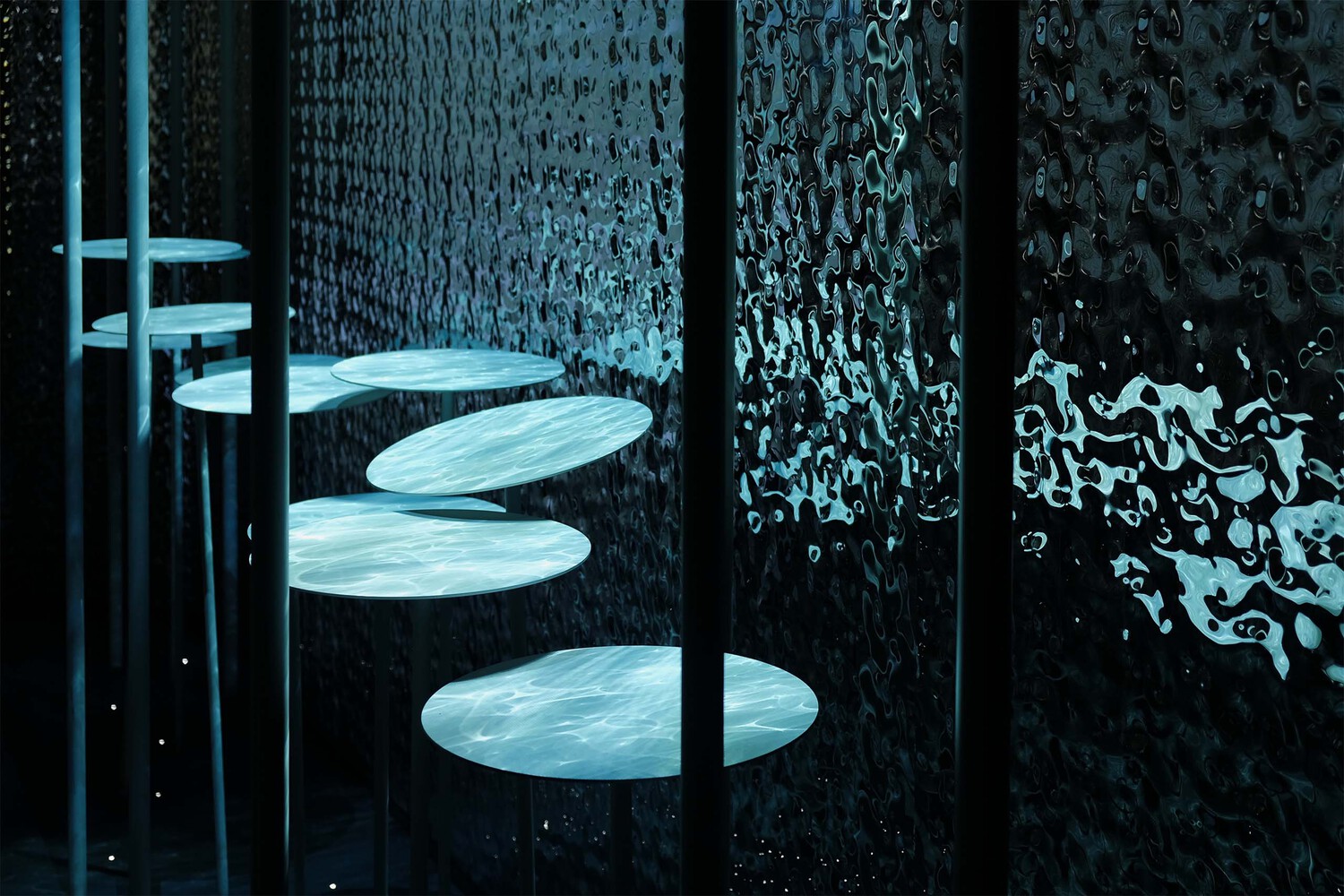 Furthermore, the dreamlike spatial mood of the entire bottom space at night is strengthened by the dynamic meteor at the main entrance, the contrast between the stars and the starry sky at the sunken square, the contrast between visible and hidden, inside and outside, and the contrast between visible and hidden, inside and outside.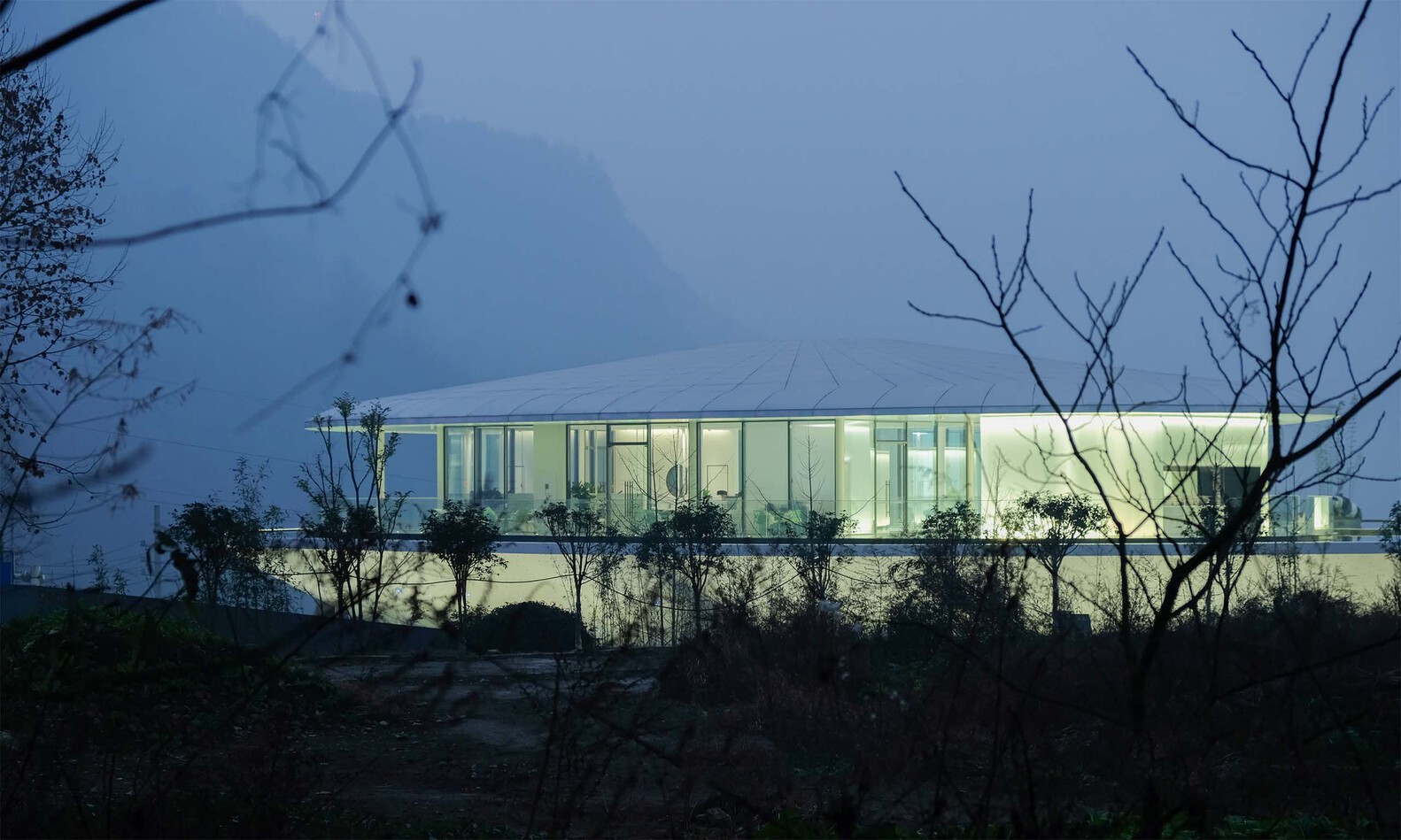 Project info:
Architects: Archermit
Area: 2210 m²
Year: 2021
Lead Architect: Youcai Pan
Lighting Design: BPI
Design Team: Zhe Yang, Renzhen Chen, Qinmei Hu, Yi He, Yuanjun Gou, Rui Yang, Zixuan Liu, Yaxian Zhao, Yutao Feng, Xiangxin Ge, Zhiying Song, Shuhua Ye, Maosen Zeng (intern)
Structural Engineer: Xu Du
Location: Pengzhou, China
Photographs : Arch-Exist, bpi, QiuYu, HereSpace Photography, ICYWORKS