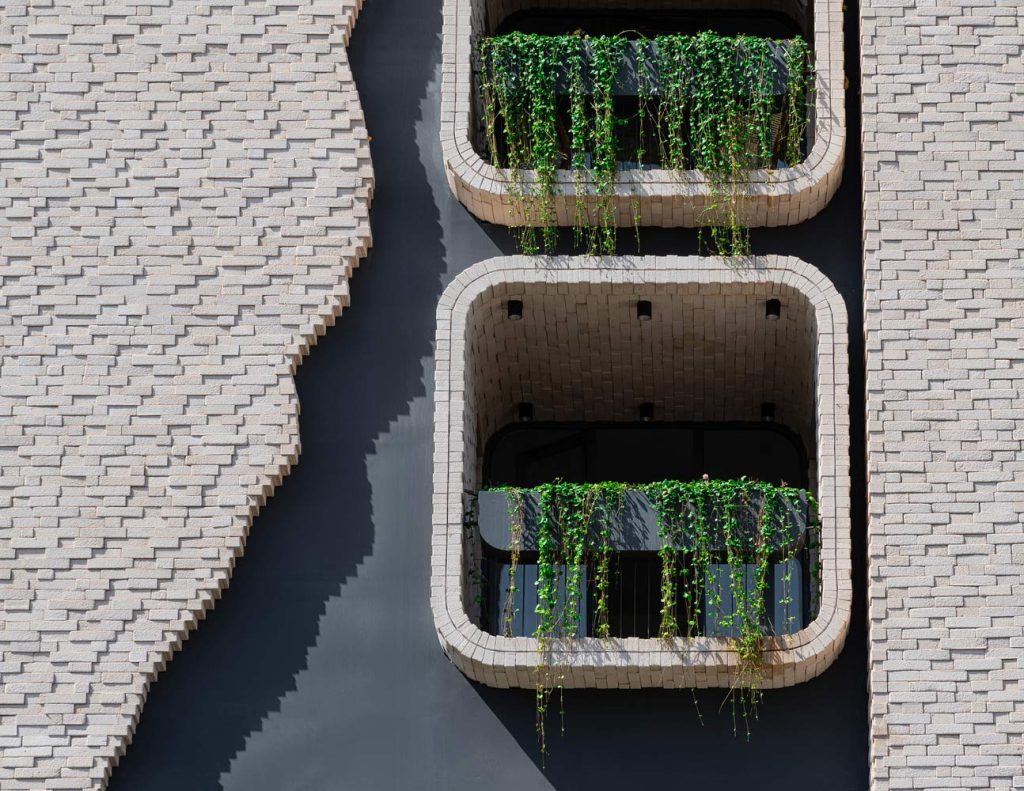 Designed by Ashari Architects, Koohsar Apartment is a stunning example of architecture that blends seamlessly into its natural surroundings. To visually assimilate the building's façade with the mountain landscape behind it, the design team began a blend-in approach to the proposed building.
To achieve a perfect match between the building's façade and the mountains in the distance, the team opted for a blend-in approach. The brick material used for the building's façade was chosen to complement the colors of the mountains in the distance. The brick pattern simulates bottom-up movement, drawing the visitor's attention to the background and creating a seamless foreground.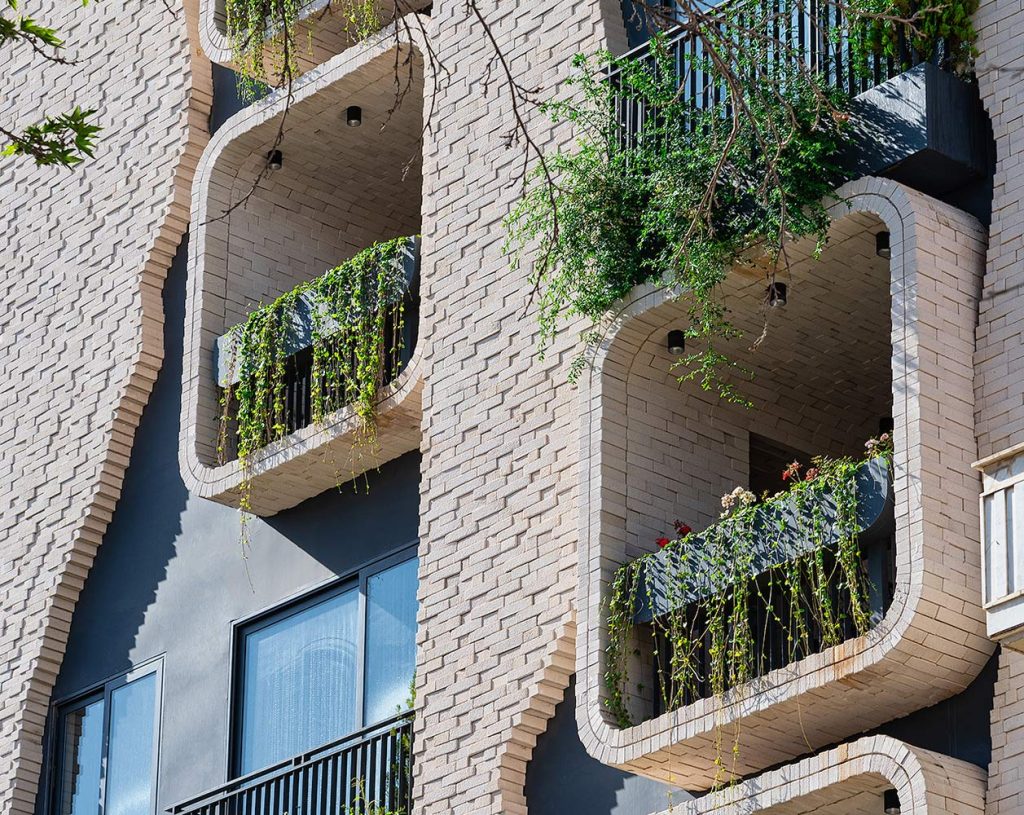 The building itself is a work of art, with several tall and deep boxes that accentuate its unique form and create an attractive framework for the city from within. The structure is situated on a hill and receives ample sunlight from the south side due to its three-sided connection to the adjacent building. To ensure a calm atmosphere, a recess was incorporated into the building's design on the north side.
The Koohsar Apartment features eight floors, including two underground parking levels and six floors of housing. The limited green space on the first floor due to existing streets and pedestrian roads was cleverly addressed by arranging vegetation at different heights, ensuring that traffic flow was not obstructed.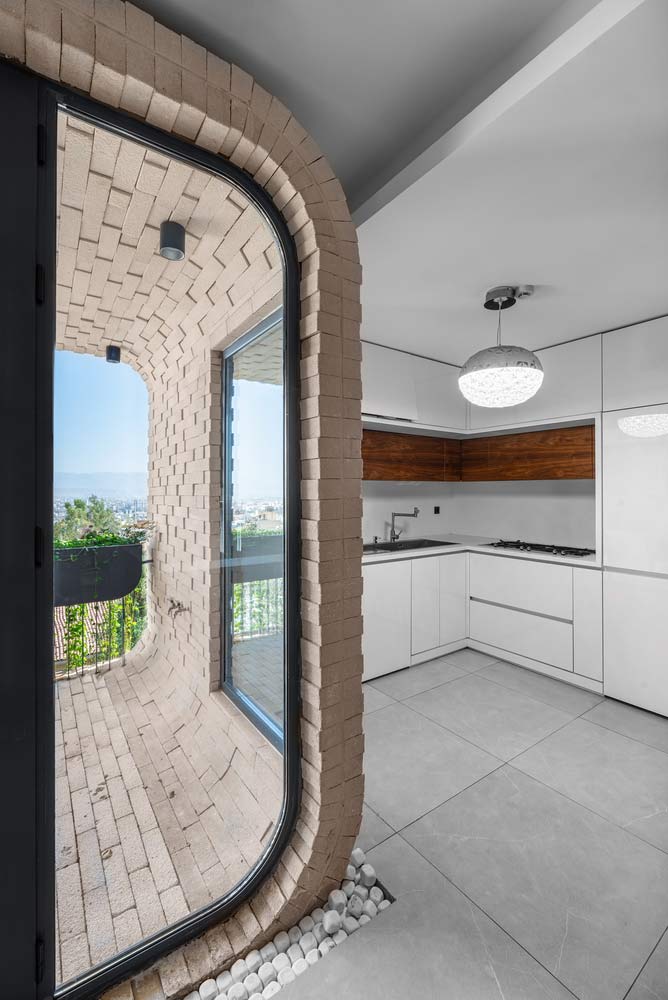 The attention to detail in the Koohsar Apartment is remarkable. Even the color of the mountains in the distance was taken into account when selecting the brick material for the building's façade. The building has a total of 8 floors, including a 2nd-floor underground parking lot and a 6th-floor condominium. There are 2 residential floors with 2 living units each (1 and 2 bedrooms) and 4 floors with 1 living unit each (3 bedrooms). There was a certain limit to how much vegetation could be placed on the first floor, as roads and sidewalks were already built. Arrange vegetation on the height difference (balcony) so as not to obstruct traffic.
So, the Koohsar Apartment is an excellent example of architecture that blends artfully with nature. The building's unique form, careful material selection, and attention to detail make it a true masterpiece of design.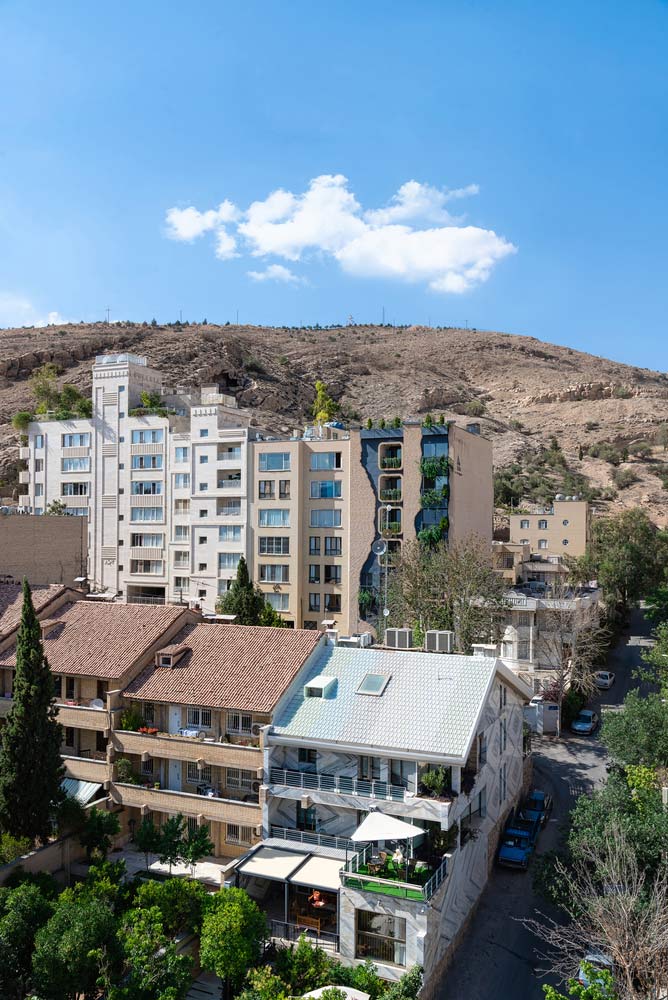 Project Info
Area: 1300 m²
Year: 2022
Photographs: Khatereh Eshghi
Manufacturers: Azarakhsh Brick
Lead Architects: AmirHossein Ashari
Structure Engineer: Tachra Construction Group
Mechanical Engineer: Tachra Construction Group
Design Team: Ali Attaran, Zahra Jafari, Ehsan Shabani, Zahra Rahimi
Supervision: AmirHossein Ashari
Graphic: Zahra Jafari, Sara Nazemi
3D Renders: Ehsan Shabani
Coordinator : Asma Sirjai asl
Client: Rohollah Safari
Executive Team: Tachra Construction Group