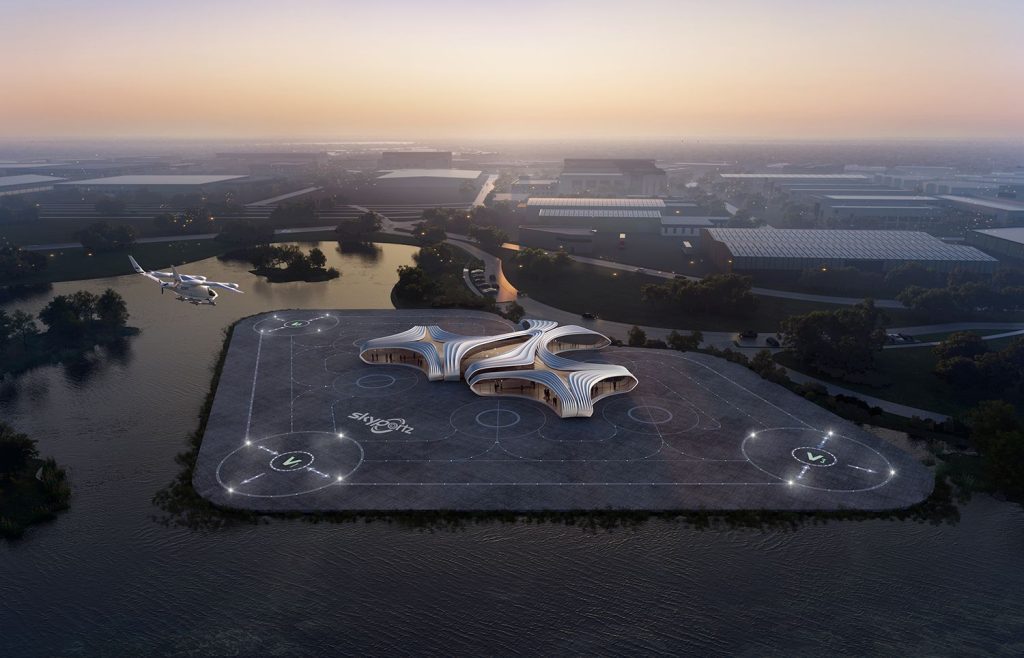 Skyportz has unveiled a modular vertiport design by Contreras Earl Architecture that can be deployed anywhere in the world.
Only a week after Australian vertiport business Skyportz revealed intentions to build the country's first network of air taxi terminals in Melbourne. The company launched a database assessing and categorizing prospective urban air mobility (UAM) infrastructure locations throughout the world. The business was also stated during the Globe Air Taxi Congress in Istanbul, Turkey. It has opened its property partner database to accept registrations from possible vertiport locations everywhere in the world.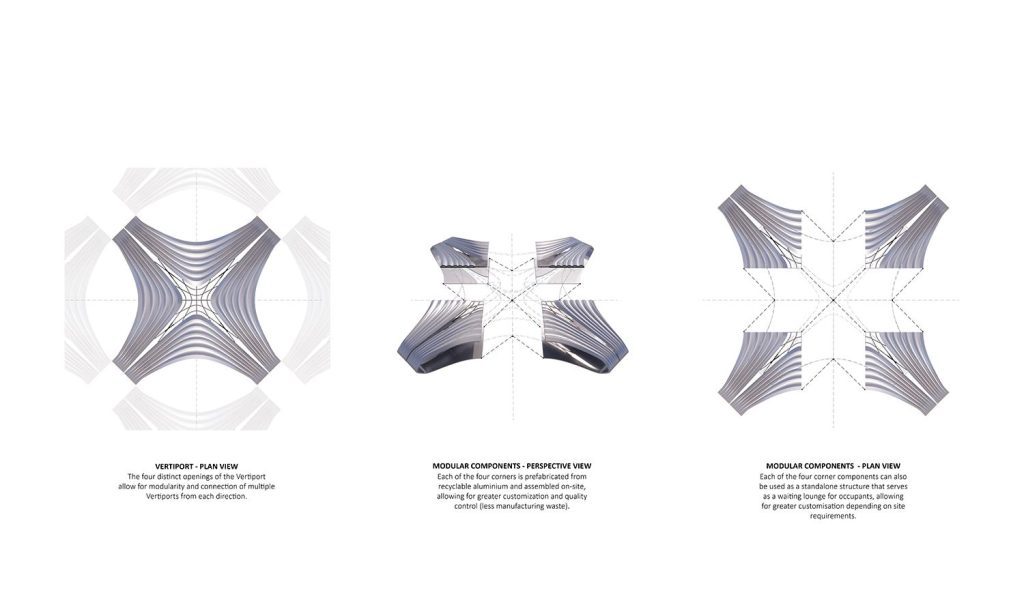 According to Skyportz, the design was developed with site-specific assistance from ARUP and To70 Aviation; "These stunning sculptural buildings may be installed in components packed into shipping containers anywhere in the world."
Beta Technologies, an electric aircraft company, will provide battery charging infrastructure appropriate for practically any aircraft that may use the vertiport.
Skyportz will expand its vertiport database from the present list of roughly 400 venues to many more across the world under consideration for use as UAM terminals.
In addition, by acting as a vetting expert and facilitator, Skyportz will be in a prime position to supply and install its modular vertiport structures for enterprises utilizing the database service to choose properties as air taxi stations.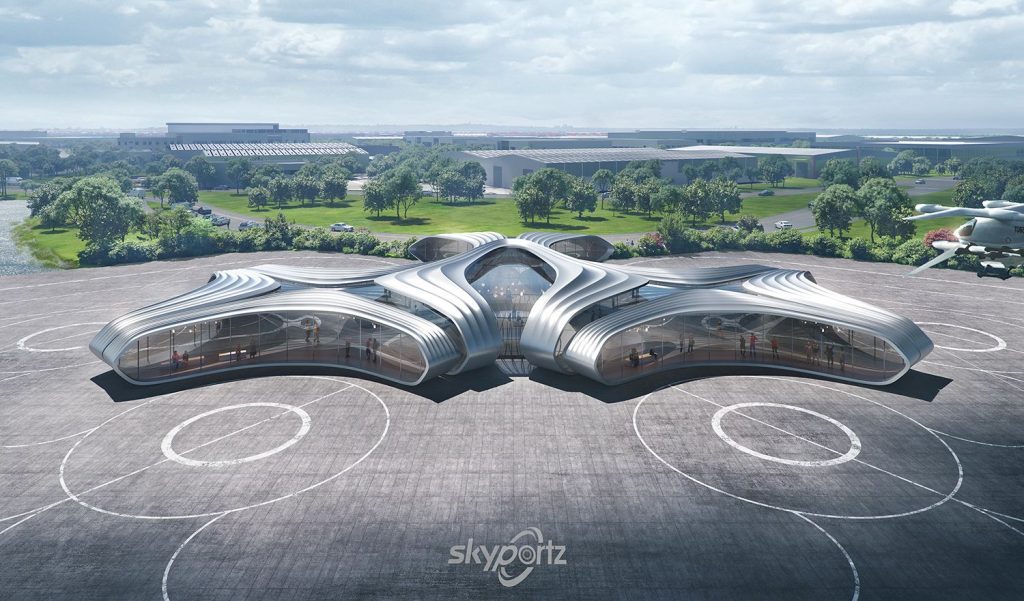 Also, Skyportz launched the first Australian vertiport collaboration late last month at Caribbean Park, a business park in Melbourne. Skyportz's current action is to begin assisting future infrastructure owners and operators in connecting with potential overseas locales. It is an obvious effort to push its objectives for the vertiport idea globally. The prefabricated kit is made of lightweight materials that can be sent anywhere in the globe, is easily installed, and may be adjusted to meet the needs of the operator.