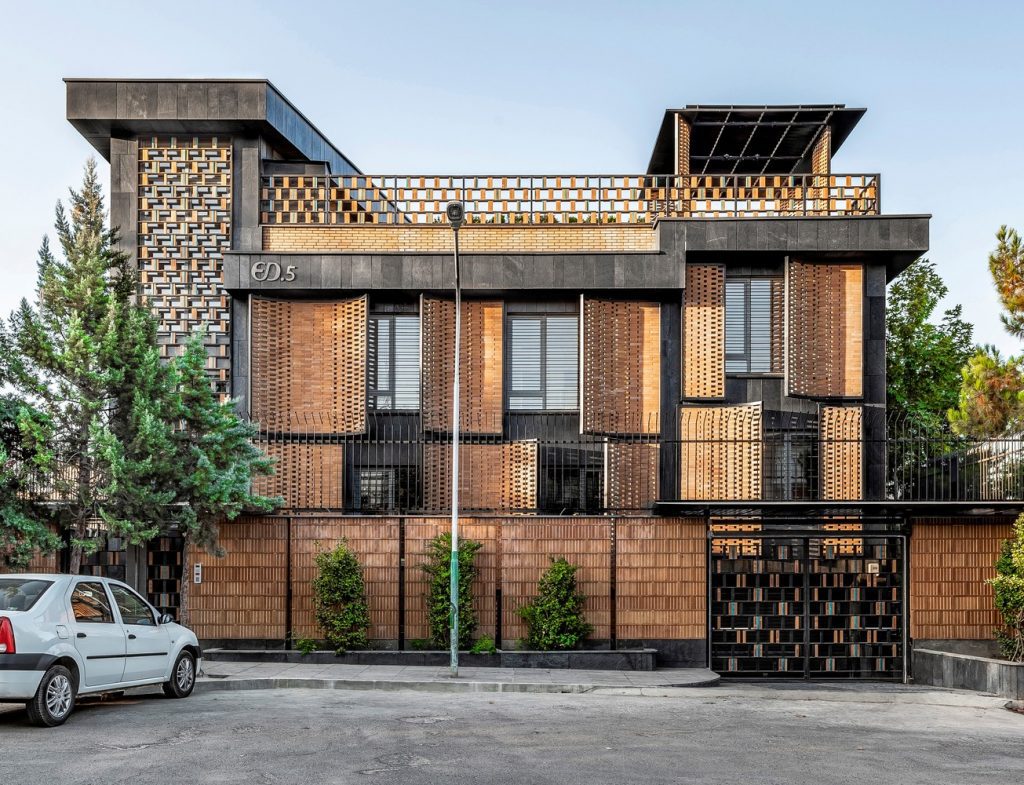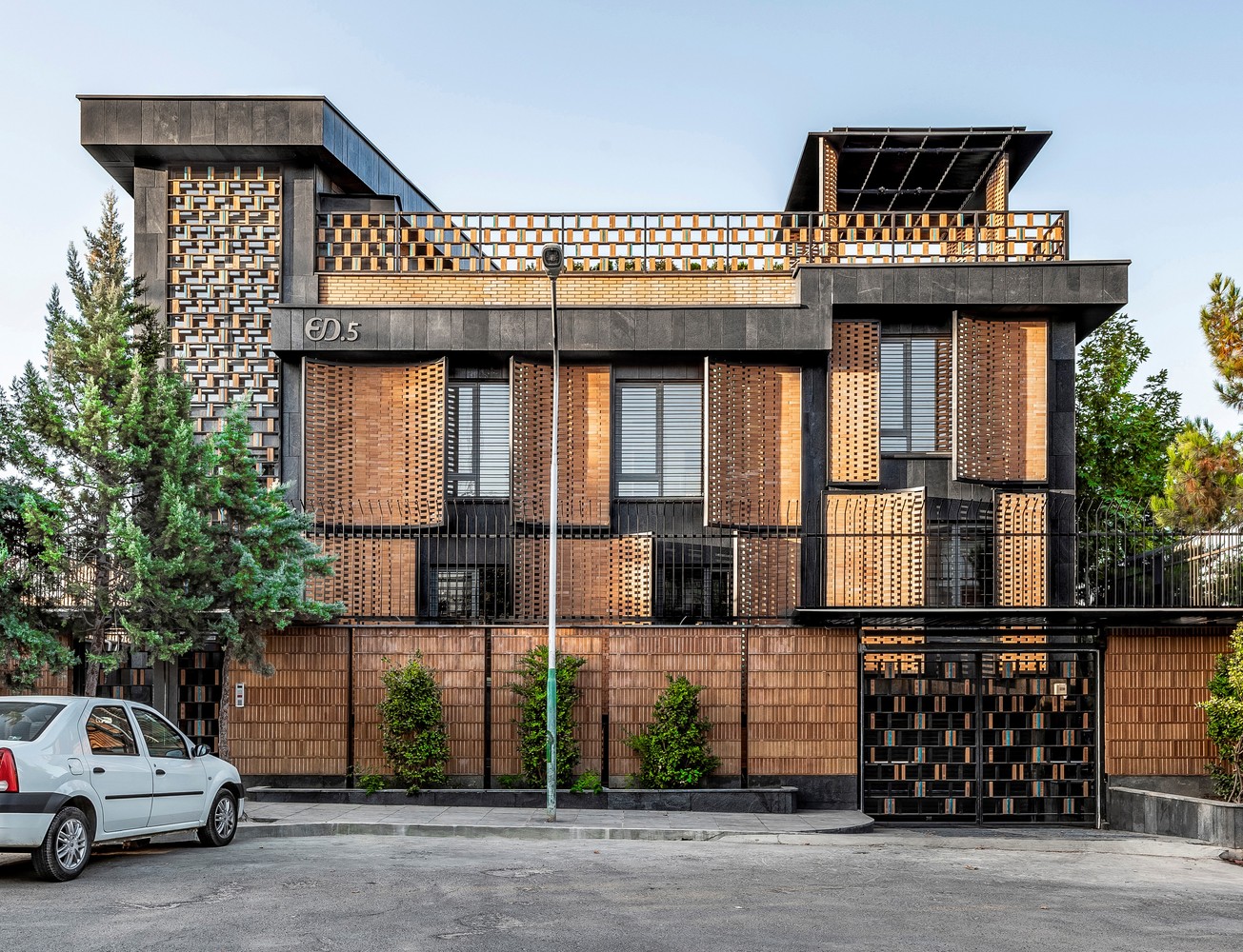 The Khesht Baf building is in the west of Tehran; designed by Image Architects. Khesht-Baf has 4-storeys, two of which are underground and include a swimming pool, a gym, a parking lot, a storage room, and a mechanical room. The first and second levels are rooms.
The fundamental problem in this project was to design a place that satisfies the necessities of current Iranian life for two brothers living in a pre-built structure with a peculiar and pristine body.
Spaces for the two families' activities in the roof garden, backyard, pool, and gym were given in the first phase, dividing the interior and external components.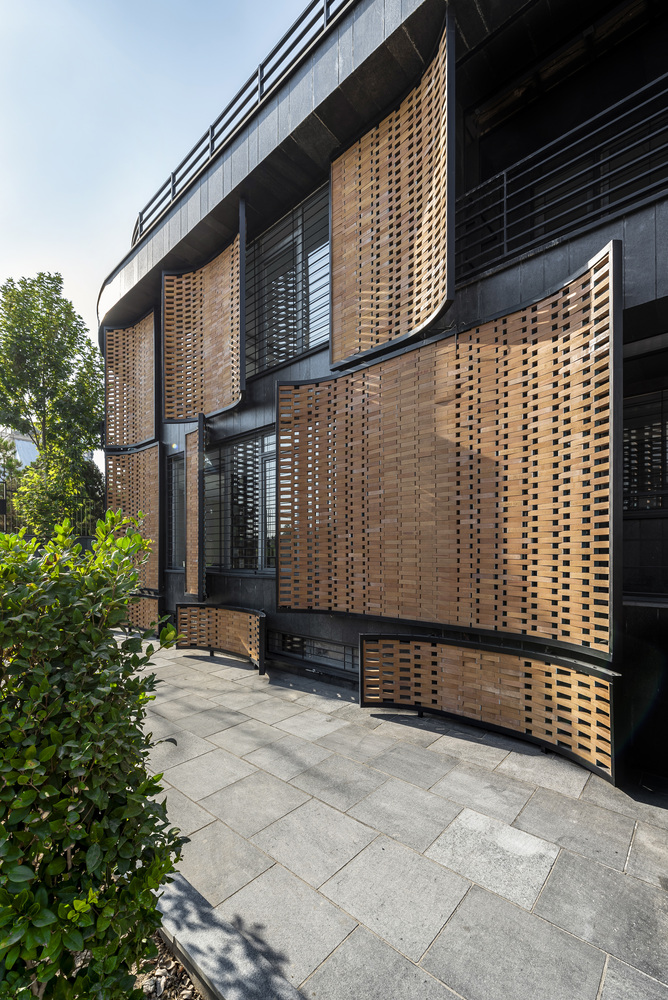 One option is installing moveable dividers within the unit to separate the living and dining room areas. These panels improve the flexibility of the area by allowing the user to make it smaller or larger based on their needs and capacity.
Keeping seclusion with nearby buildings on the one hand and a view of the neighborhood park on the other made deciding the amount and kind of facade openings challenging.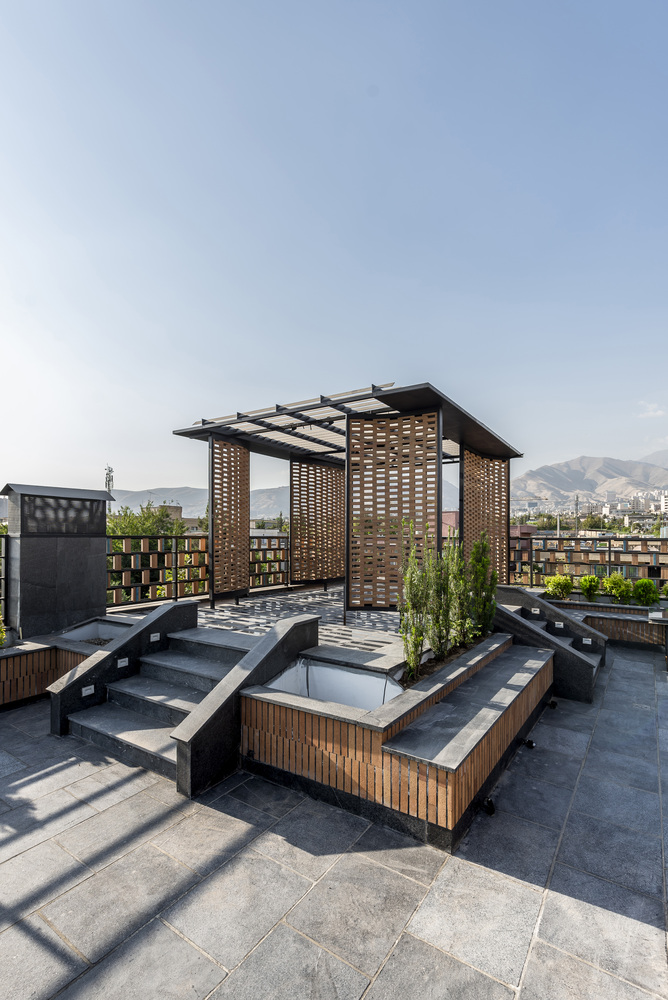 As a result, curving panels with parametric patterns were built for the building's exterior, with apertures that restrict the sight of the street into the rooms while improving the visibility of the interiors to the green area on the west side of the structure.
This visual control creates a sense of safety and calm in the settings. This privacy is built on climatic principles and the core underpinnings of Iranian beliefs and practices.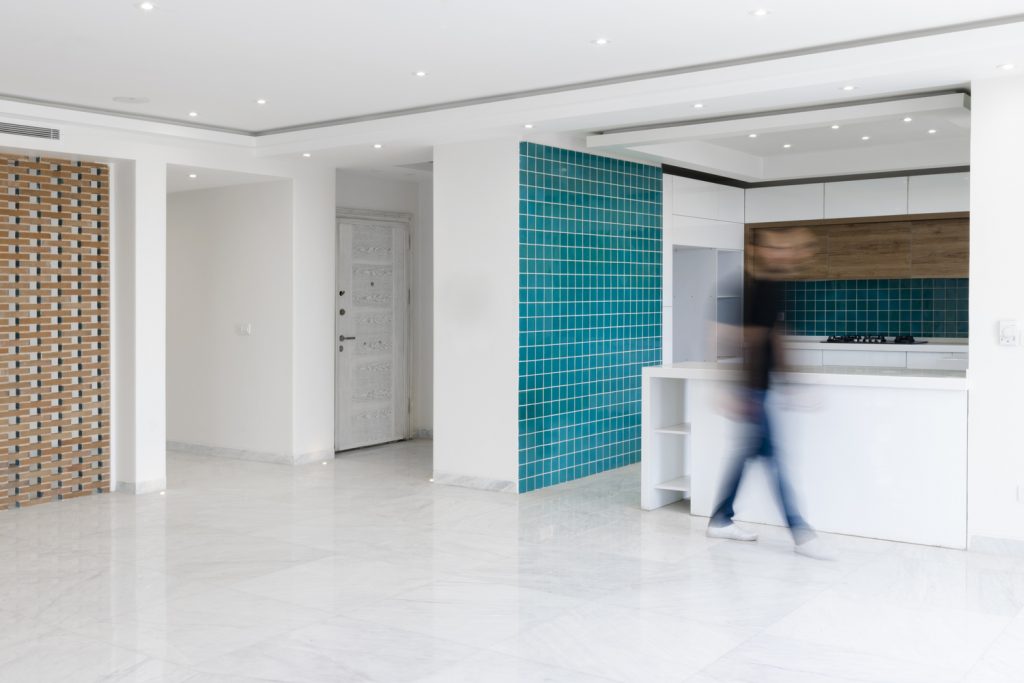 Creating parametric lattice shells can supply required heat in the winter while blocking out bothersome sunshine in the summer. Furthermore, the city's visual pollution filter was a brick panel-controlled target. The inside-out framing of the image, the fluidity of the parametrically enlarged frame, and patterns provide the observer with a dynamic picture.
In addition to the popular design challenges, the requirement for a speedy start-up of the construction and economic issues drove the modularization of the building's panels and architectural features. This boosted the building's pace of operation.
Project Info
Area:912 m²
Year: 2018
Manufacturers : Geberit, Hansgrohe, AGT, Agurati, Akhavan, Alborz tile, Faromid, Shoa, Tabriz Tile
Architects: Imagearchitects (Navid Tavallaie, Armin Shayanpour, Mohammad Mahdi Sharafatpeima)
Clients : Ahmad Damarchali
Executive Manager : Elyas damirchi
Supervisor: ED.group
Mechanical Engineer: Ali Shahbazi
Electrical Engineer: Mohammad Barati
Photographs :Mohammad Hossein Hamzeloui, Mohammad Mahdi Sharafatpeima