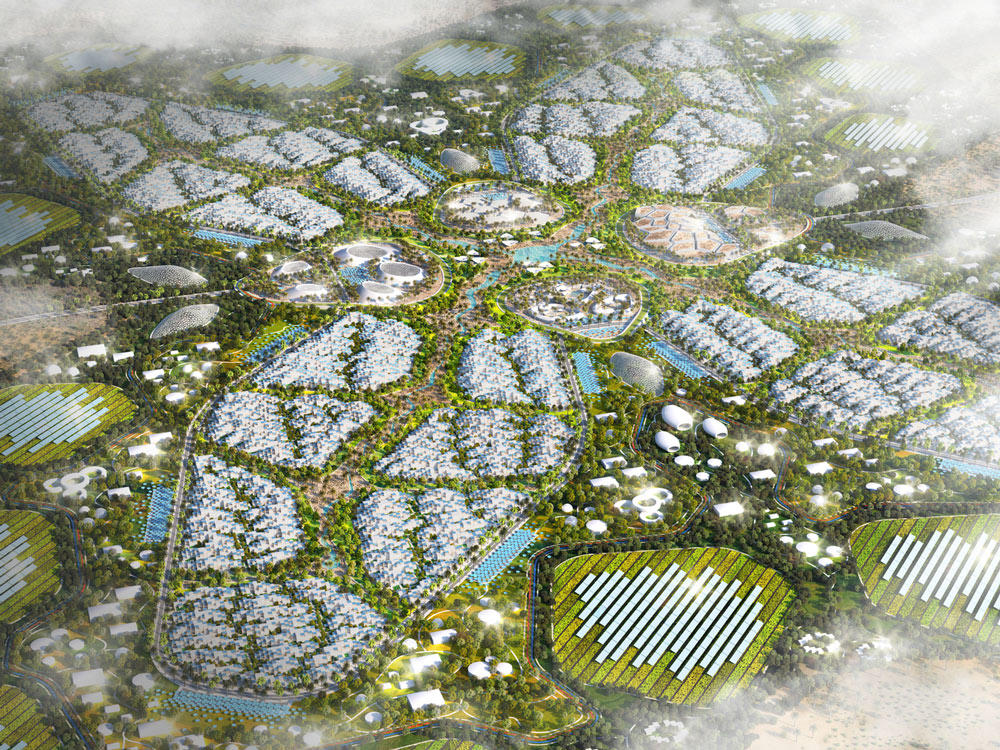 A Dubai-based developer, URB, announced a new urban plan project in Kuwait. The proposed city is also a futuristic community. The city called XZERO presented as a new model for sustainable smart cities. According to the proposal published by URB, XZERO is a planned sustainable community that provides a net zero-carbon lifestyle for 100,000 residents in balance with nature.
XZERO has a 1,600-hectare area development project. The project planned for Kuwait's southern area. It will include 30,000 residential units and 30,000 green employments in various sectors such as medical, tourist, technological, educational, retail, and entertainment.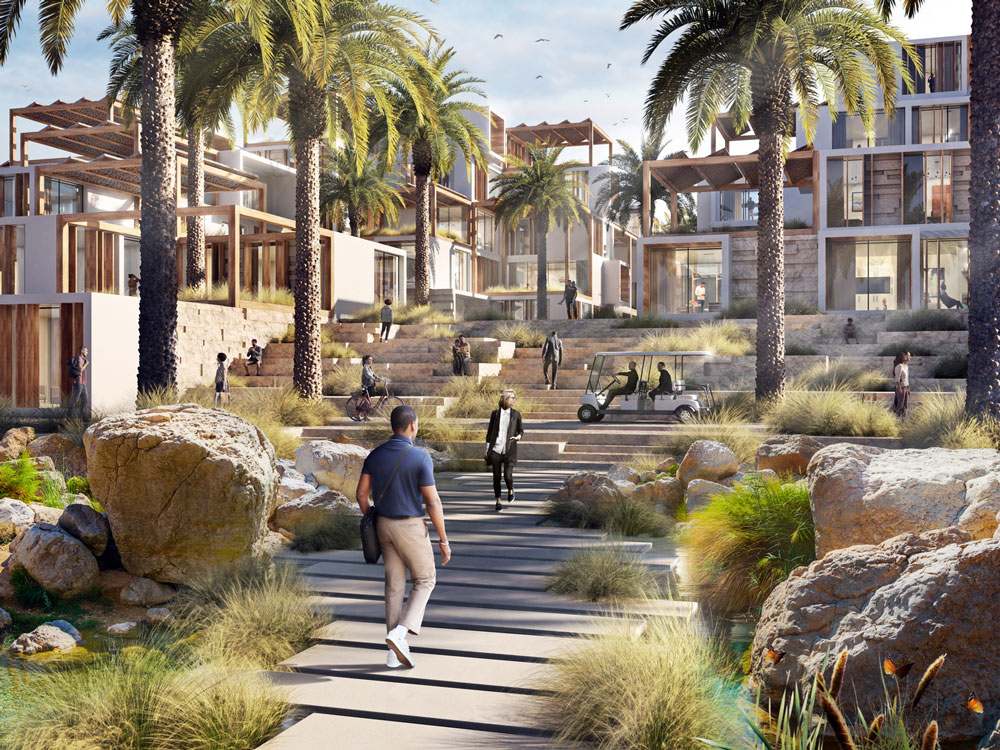 In the project proposal, URB mentioned that it has many eco-friendly hospitality assets, including a 5-star eco-resort and eco-cottages; the project will encourage sustainable tourism. For example, the utility park and environment conservation center will convert the city into a one-of-a-kind visitor destination.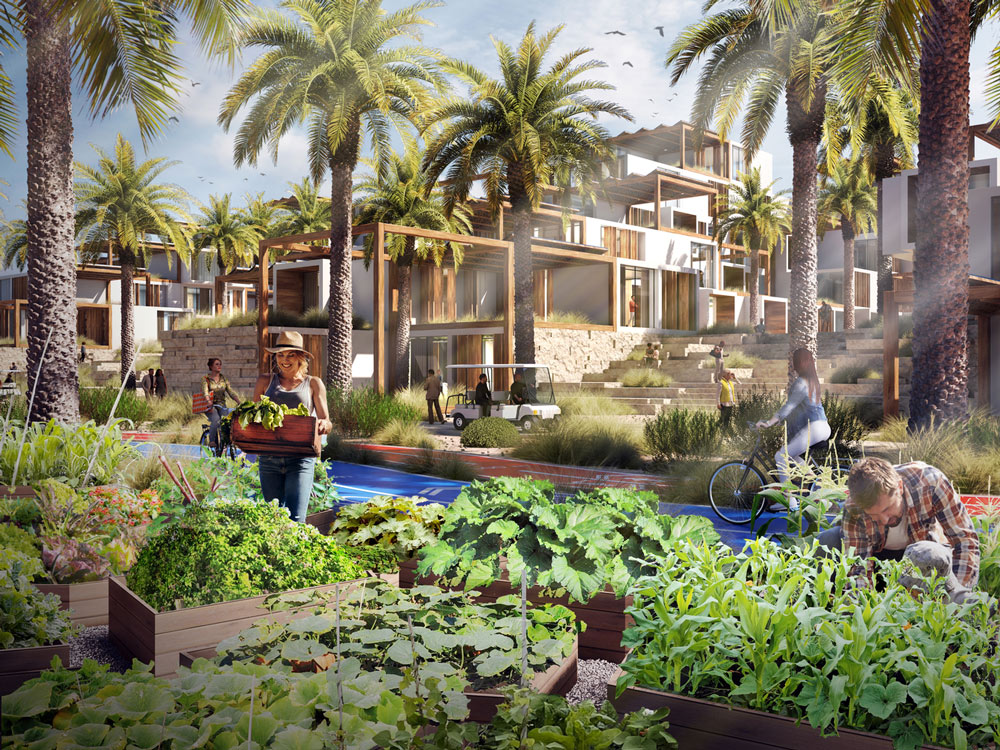 Masterplan
XZERO's masterplan created utilizing passive design principles and green and blue infrastructure to produce a sustainable development requiring the least financial investment while giving environmental benefits.
Baharash Bagherian is the project's lead architect and founder of URB. He explains the significance of XZERO as a "new benchmark for future cities". Bagherian masterminded designs of various sustainable cities, including recently launched projects such as AlNama, Nexgen, The Sustainable City in Yiti, The Sustainable City Yas Island, and many more yet to be revealed.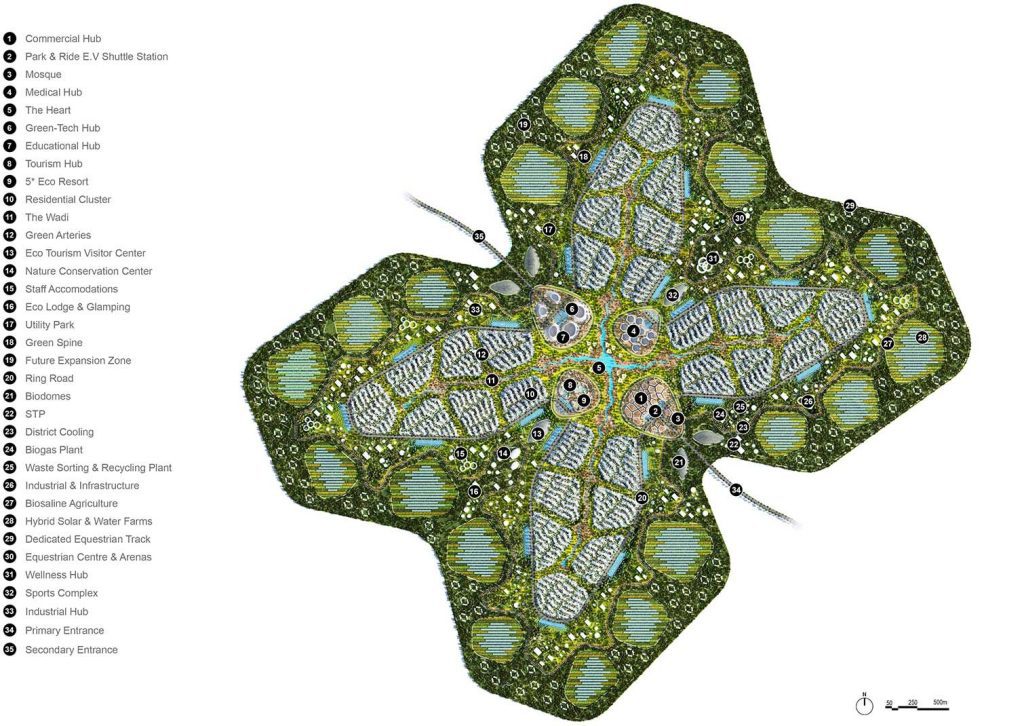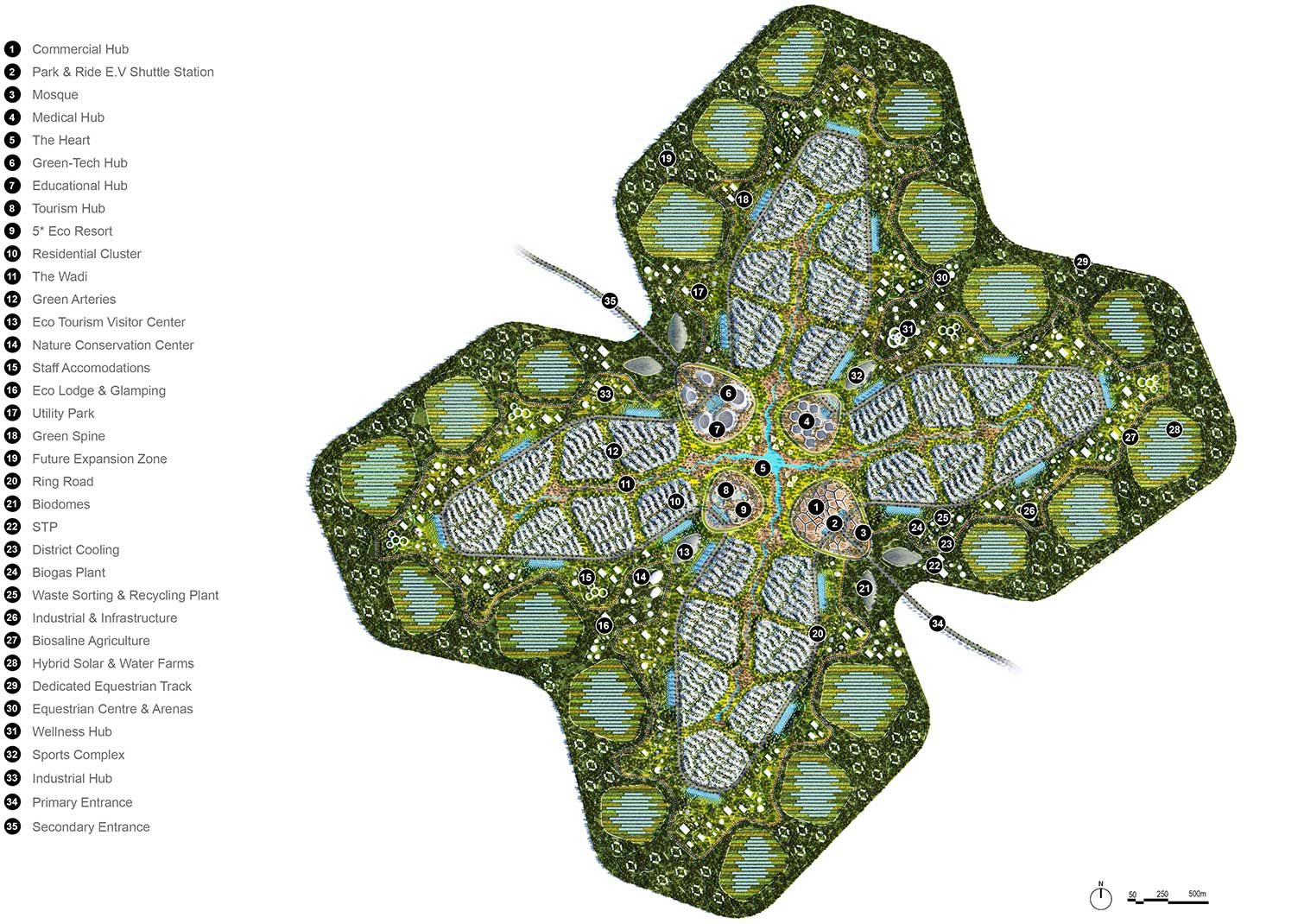 Accessibility
XZERO will be accessible to every social group. The city also planned and developed to be the most walkable metropolis on the planet. Primary and secondary walking networks are properly shaded and linked with other means of green transportation like as cycling and electric vehicles. This will provide inhabitants with the safest, most convenient, and most pleasurable transit to all aspects of the city. The city has 35 kilometers of designated jogging and cycling trails and 9km of equestrian track.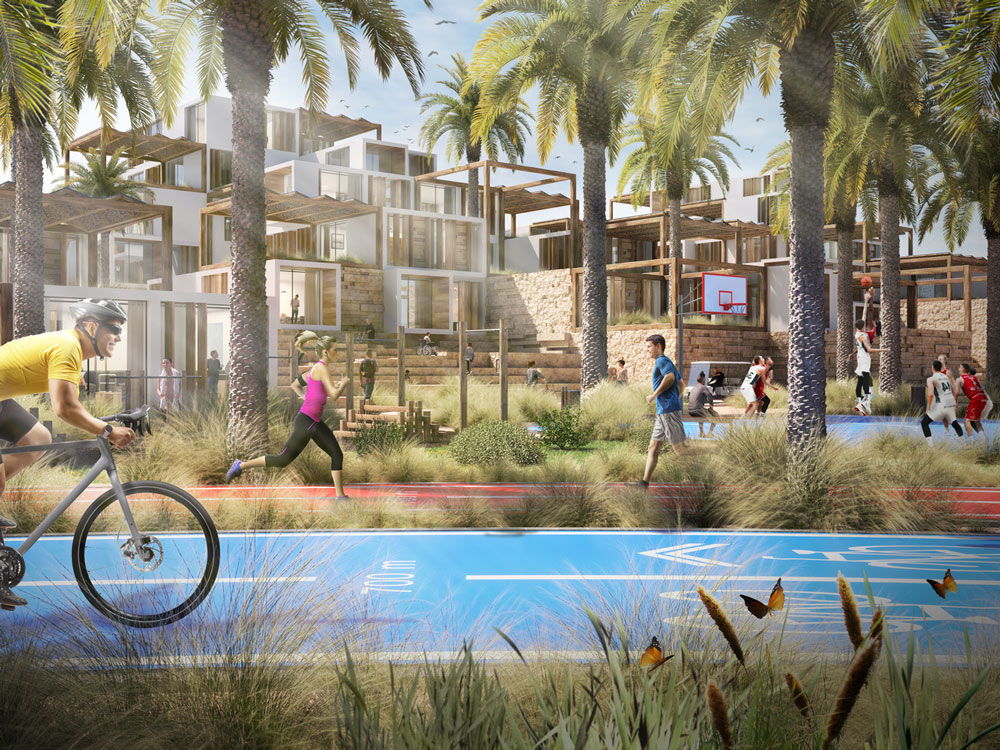 Liveability
The landscape design for the XZERO project as a Biophlilic city will provide many environmental, social, and economic advantages for its citizens, such as lowering air pollution, boosting biodiversity, controlling water, improving social contact, and uniting the community.
XZERO also uses natural infrastructure as a multi-functional natural system supplemented with green and blue infrastructure.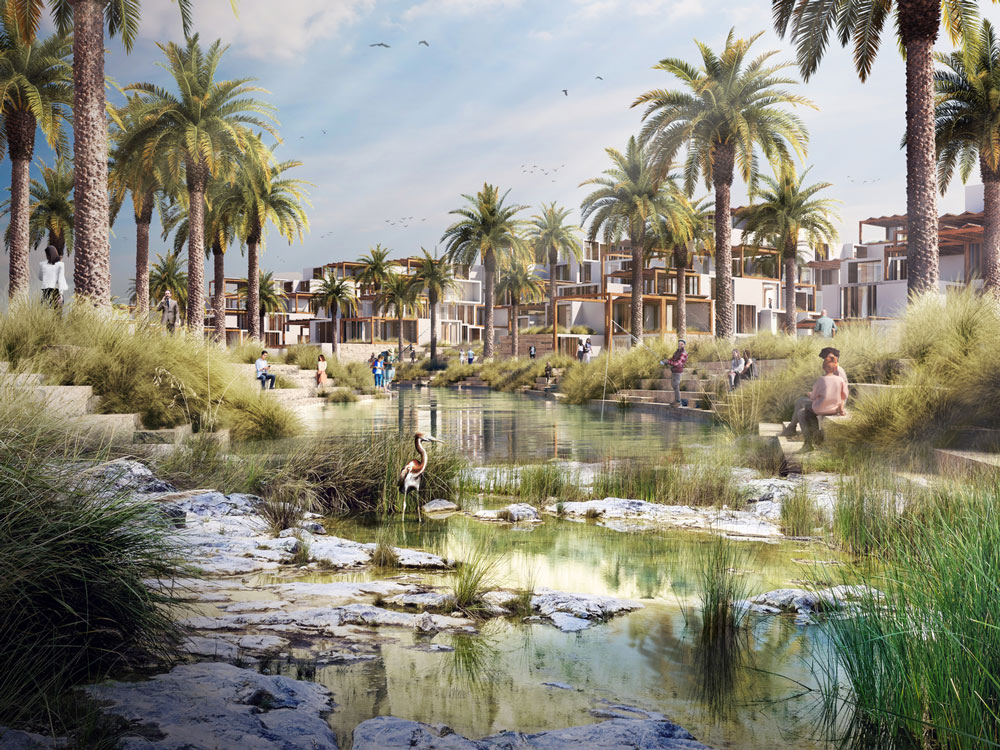 Resilient City
The landscape planned with a huge collection of constructed natural areas to provide a variety of wildlife habitats, rainwater collecting, flood mitigation, improved air quality, and cleaner water.
To create a resilient urban environment, XZERO employs holistic water-sensitive urban design [WSUD] strategies, which provide many benefits to its residents as well as the environment, such as reducing stormwater discharge, protecting and enhancing ecological assets, and providing residents with a high quality of life in any event.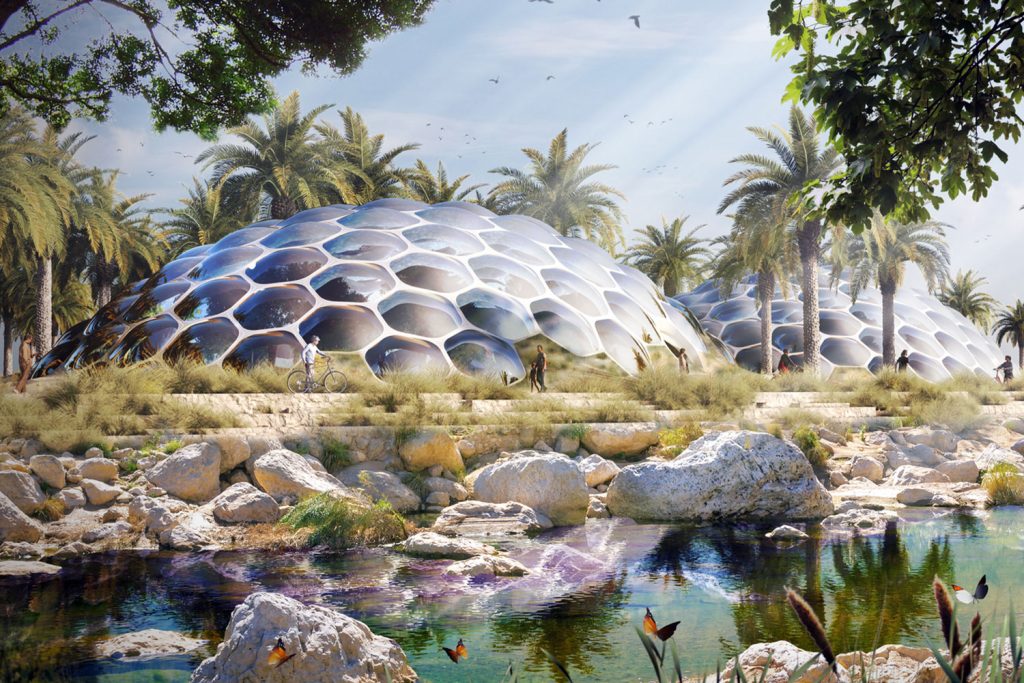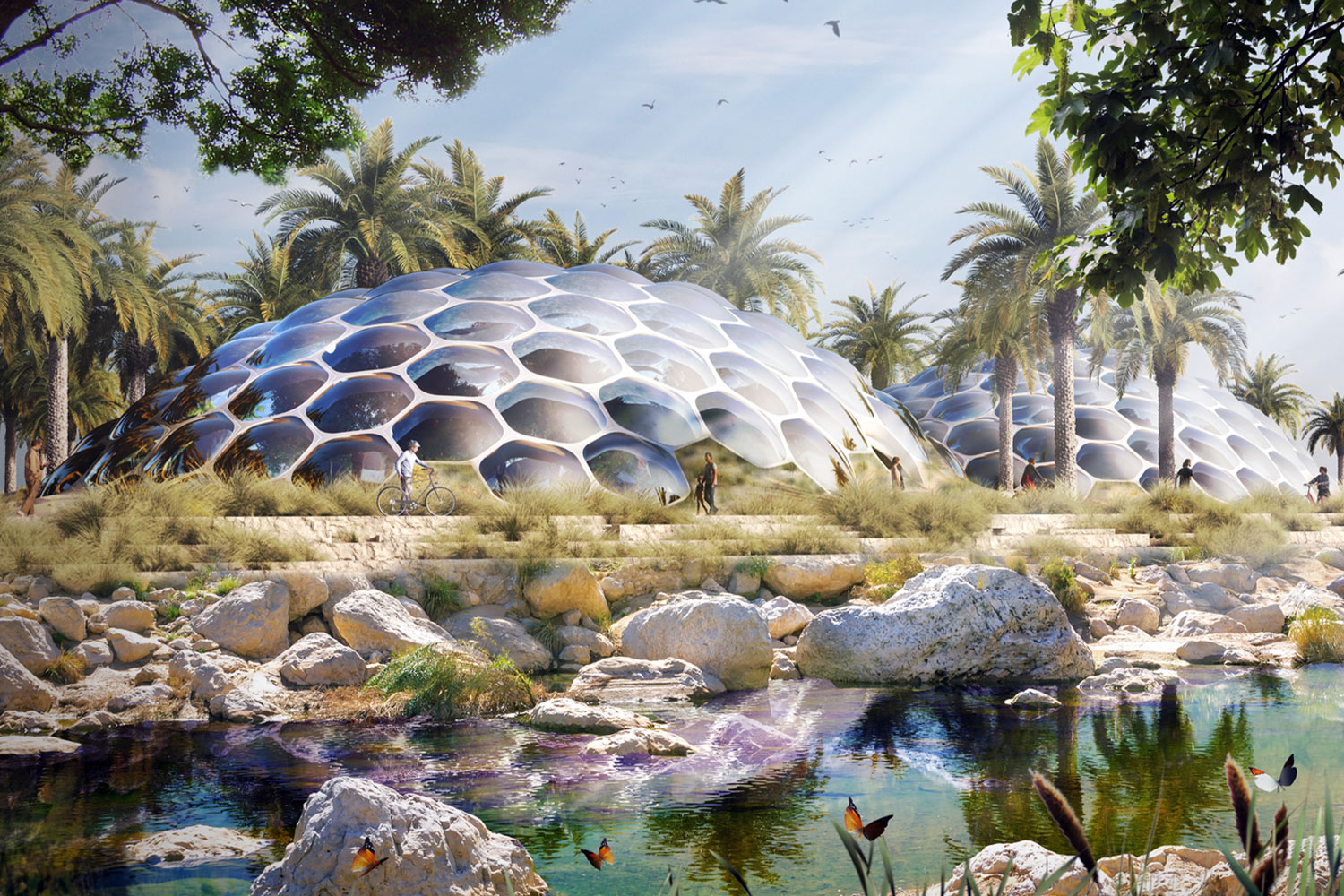 Eco-Tourism
XZERO will encourage ecotourism to help the community while improving the tourist experience. XZERO will become a unique travel destination as an edge-less city encircled by a natural reserve and includes hospitality components such as a 5star Eco resort and eco-lodges, a nature dialogue center, and an ecotourism visitor center.
Sustainable tourism will create more jobs and long-term economic prospects for the community.