5 design proposals have been published for the Bezos Learning Center. In recent months, Amazon founder Jeff Bezos has donated nearly $200 million to The Smithsonian. Incidentally, this is the largest donation of the Smithsonian Institution has received since 1846.
It is possible to review and give feedback on the website where 5 design proposals were announced for the Bezos Learning Center. Feedback retrieval will continue until 19 September 2022 (today). The final design is expected to be announced in 2023, and the building is scheduled to open in 2026, NASM's (National Air and Space Museum) 50th anniversary.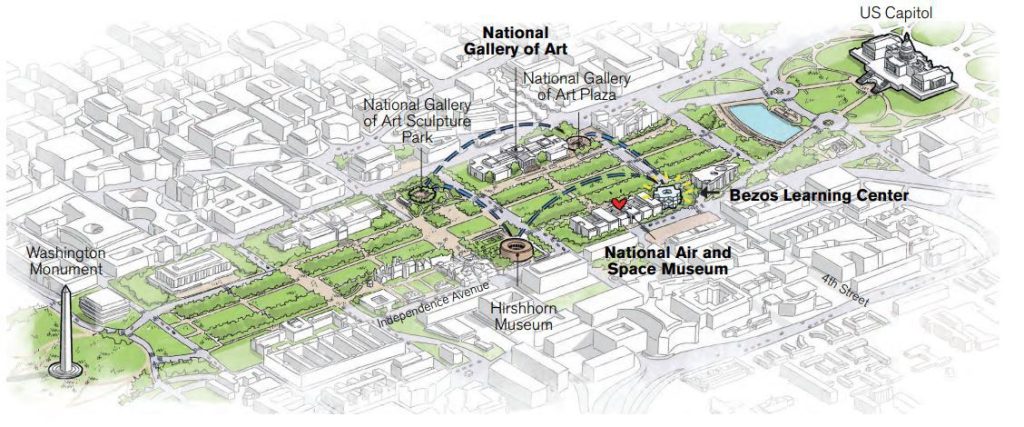 The National Air and Space Museum's renovation symbolizes an exceptional time in the conservation and preservation of thousands of items and a stunning resurrection of space exploration and tourist trips. The idea proposes demolishing Gyo Obata's Wright Place to build "The Bezos Learning Center," which will contain a new restaurant, exhibition spaces, and a public observatory. The design concepts take several approaches to the historic McMillan Urban Plan, redefining the role of museum education in the learning experience.
Firm A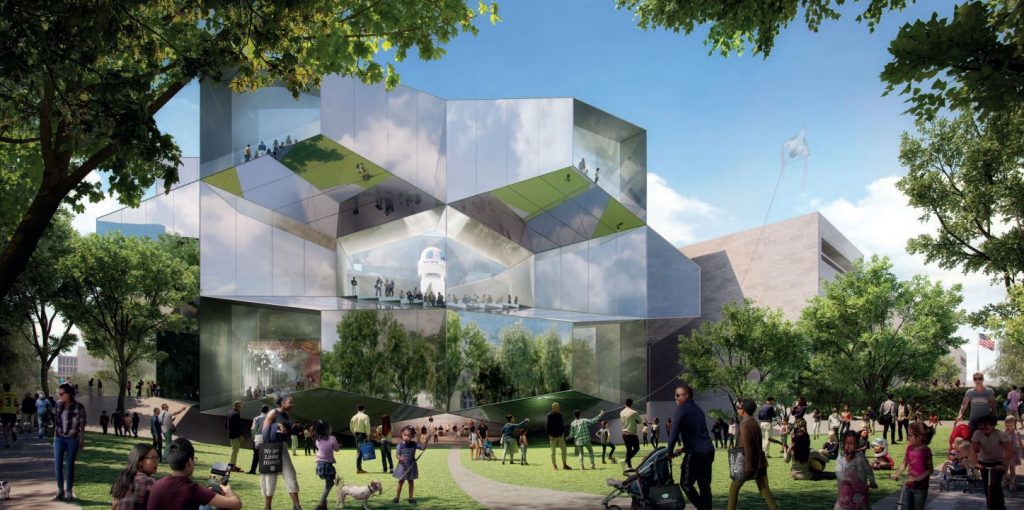 Firm A's approach embodied the concept of "instilling a feeling of wonder, curiosity, and discovery."
Firm B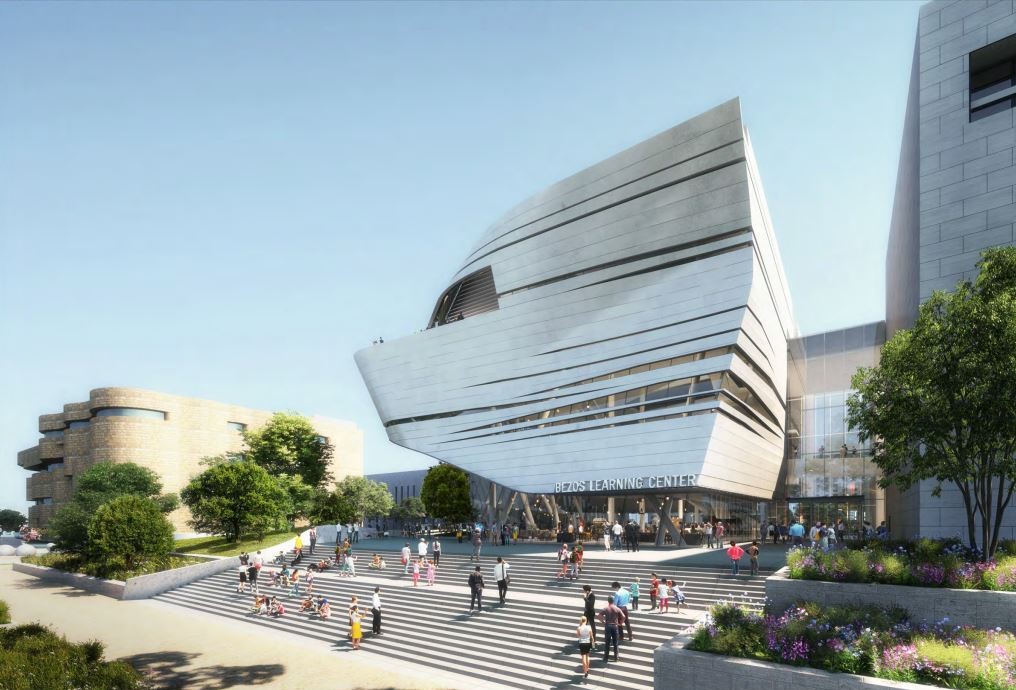 The proposal of Firm B is based on a learning space for all ages.
Firm C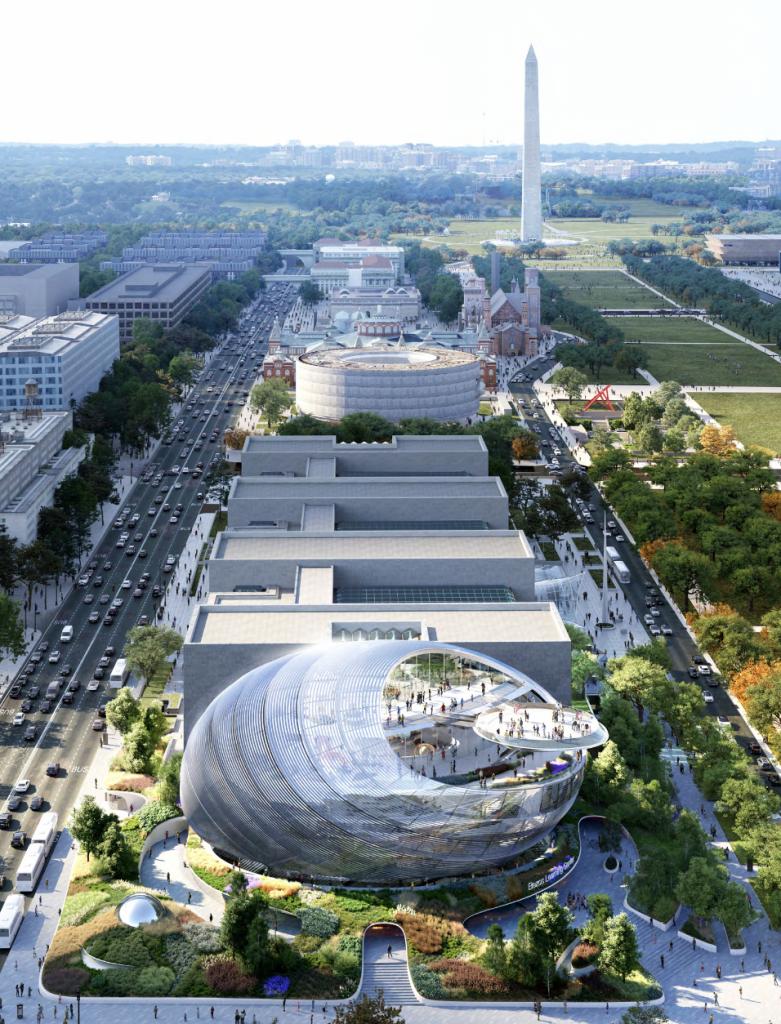 The design of Firm C's idea is inspired by the curves and domes found in many of the district's major landmarks and institutions. Its glass pavilion continues the pattern of solid and glass volumes that march down the existing NASM façade.
Firm D
A spiral galaxy, which represents two-thirds of all known galaxies, inspired Firm D's idea.
Firm E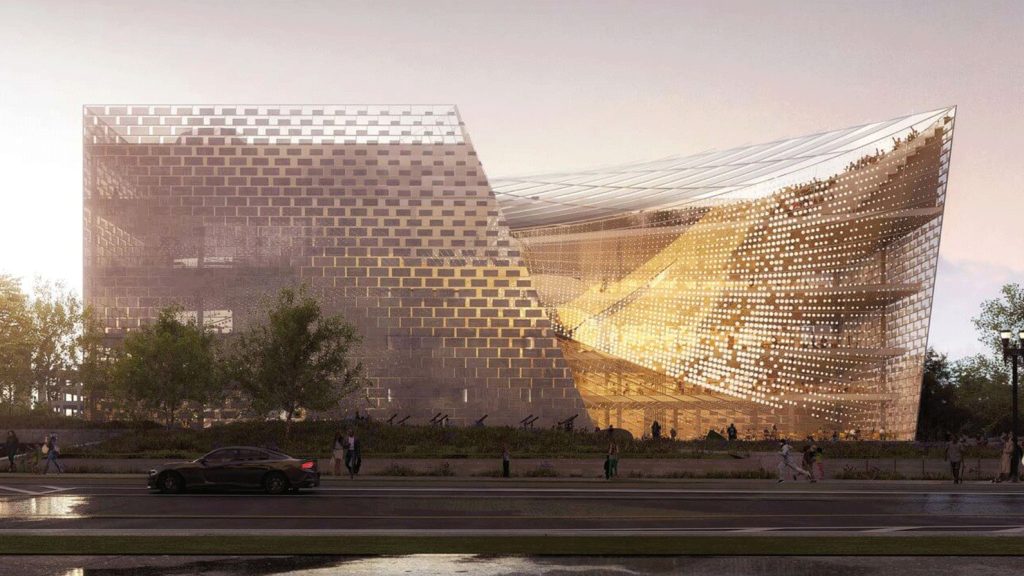 Interstitial volume is shaped as though focused energy were dragging visitors inside in Firm E's proposal.