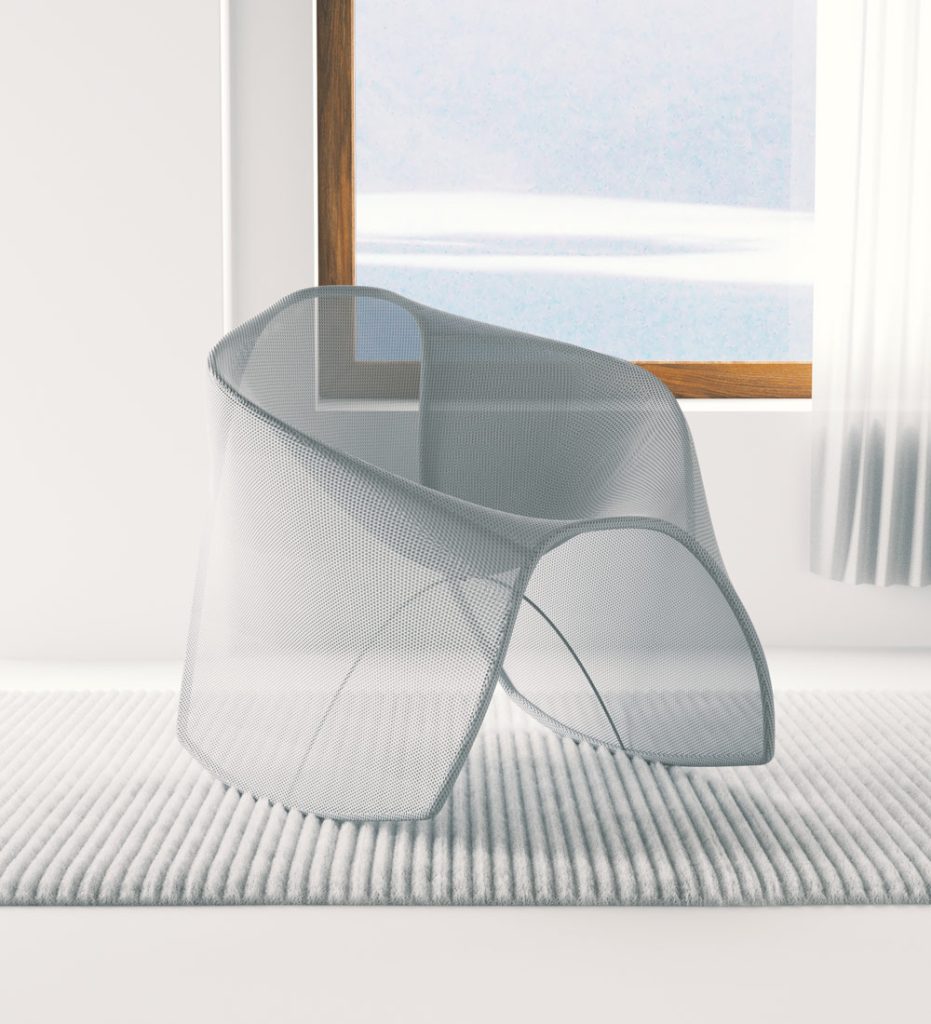 Alan Hung was born in Taiwan and has accrued several years of experience in several globally recognized architecture studios. He obtained his architecture license in Canada and subsequently established WAY Object studio in Vancouver, where he presently resides. Alan's exceptional design talents have been widely acknowledged and celebrated with numerous international design accolades, including the esteemed Red Dot Best of the Best Award, the pinnacle of the Red Dot Award.
At WAY Object, they are steadfast in their belief that design must be contextually responsive, aesthetically pleasing, and thoroughly researched to ensure optimal functionality. The team is committed to taking a multidisciplinary approach to their work, embracing a holistic philosophy.
Bi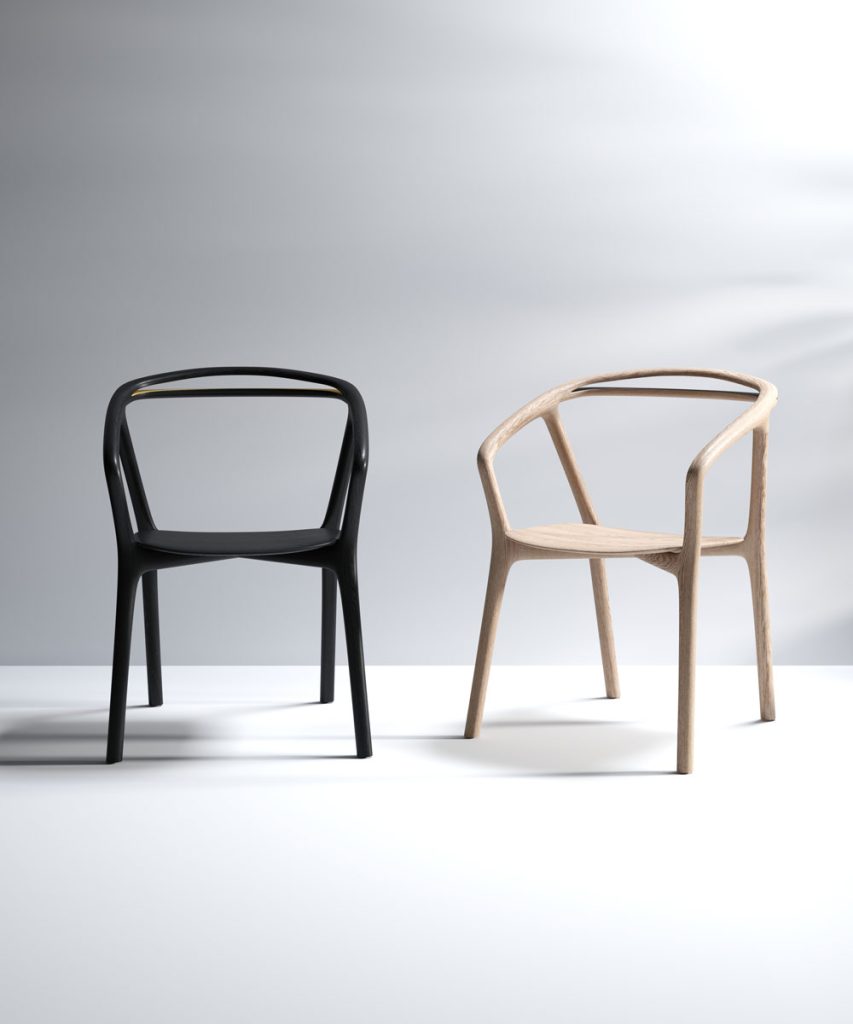 The concept of Bi is based on the action of splitting. The backrest splits from a single solid wood to two pieces for the larger back support. The inner side of the split is stained with different colors to emphasize the design detail. it can also be upholstered with different fabrics for user customization… The split provides visual interest; it also provides a handle for moving the chair.
Bui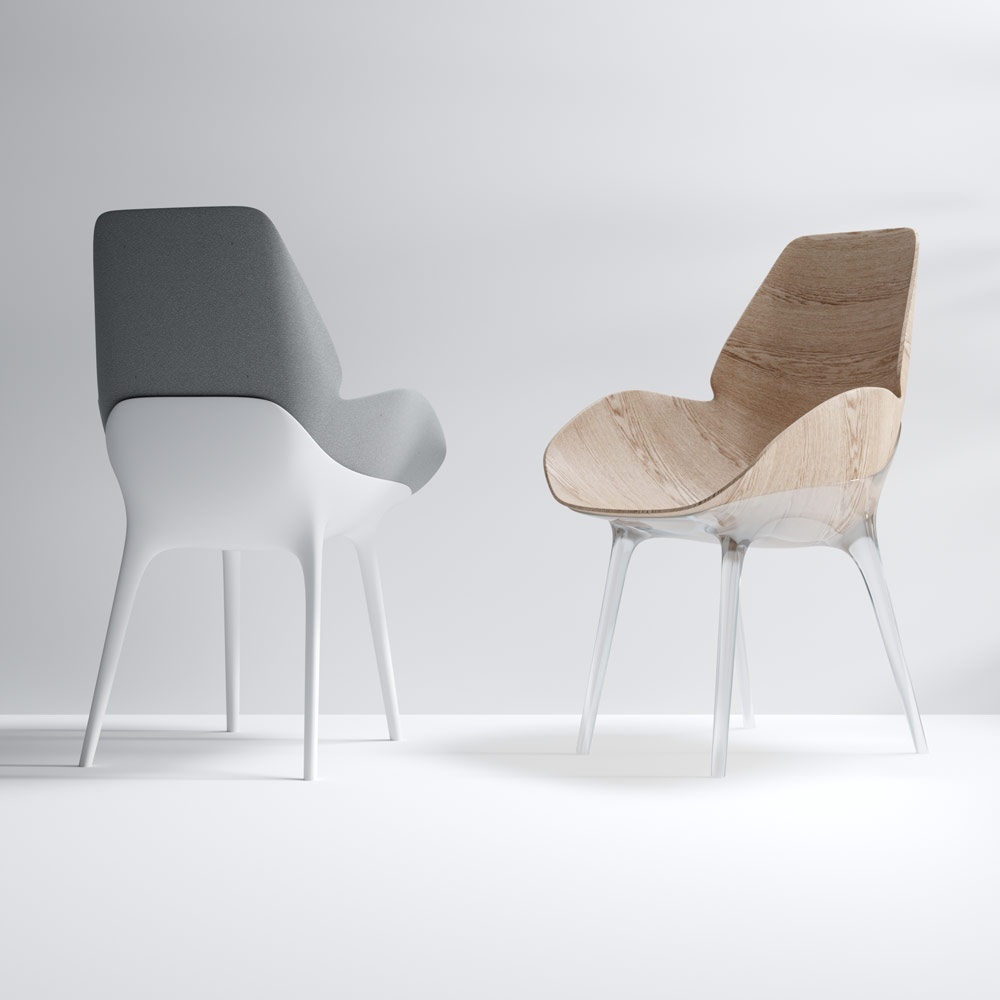 During his formative years, Alan developed an appreciation for the manner in which the presentation of food and drink could be elevated by the vessel in which it was served. This early realization instilled in him an understanding of the pivotal role that design can play in the dining experience. Drawing on this insight, he created a chair design that echoes the contours of a vessel. The chair's singular leg and seat form resemble a vessel cradling the chair's shell. Despite being composed of disparate materials, the chair's various components are seamlessly integrated with each other.
The chair's ergonomic design ensures optimal comfort during dining, and its use of different materials allows for flexible integration into a variety of interior settings. The combination of polycarbonate and wood veneer creates a distinctive aesthetic that enhances the dining experience while using polypropylene and new wool upholstery provides a modern and comfortable aesthetic.
Zhe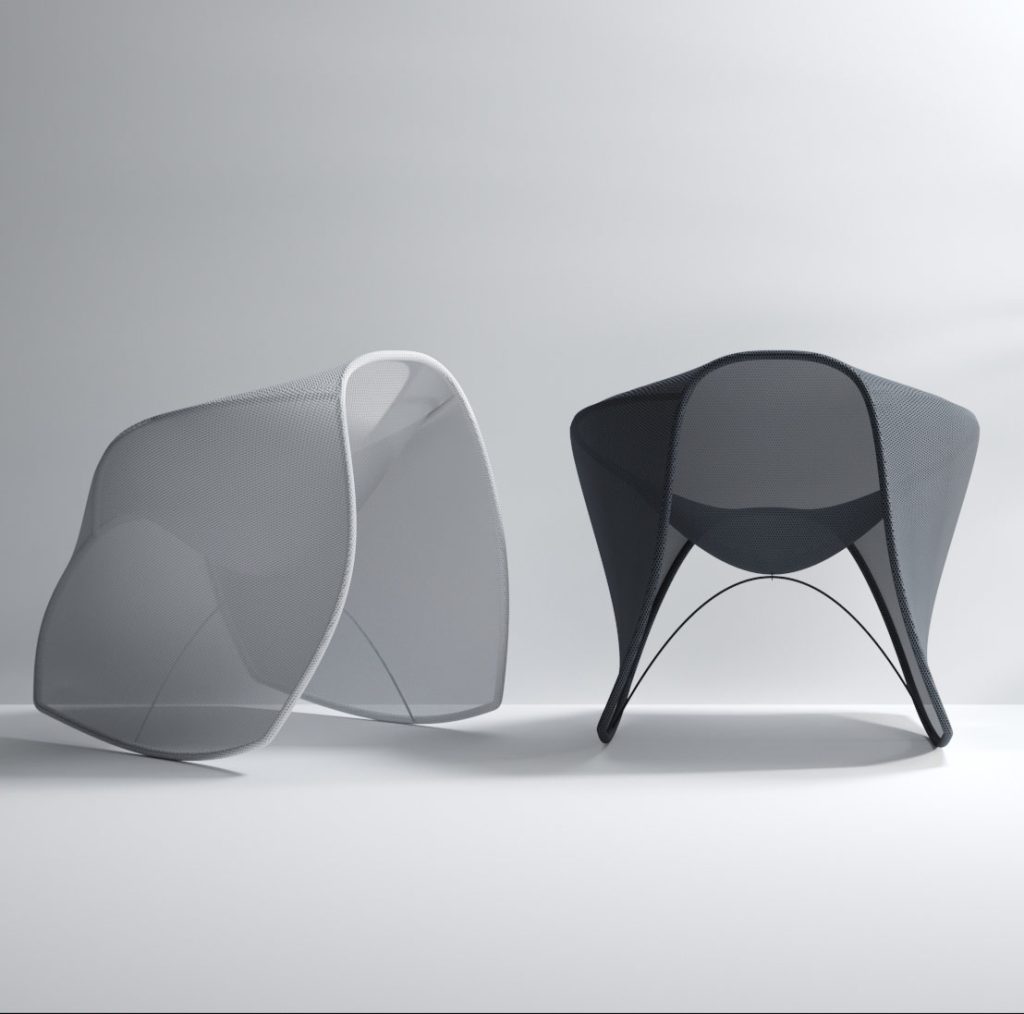 ZHE is a lightweight and minimalist aesthetic rocking chair. The beauty of this chair's form is conveyed by the tensile force applied over the elastic mesh. The structure of the chair is created by the steel tube skeleton, wraps around by the stretchy elastic mesh. The translucent mesh reveals the elegance of the curve steel tubes, as well as the curvature of the chair shell shaped by the tensile force. The ergonomic design provides great comfort and its relaxing sitting position allows the user to sit for a long time. The armrest is incorporated within the minimal chair form, which makes the ZHE both functional and exquisite.