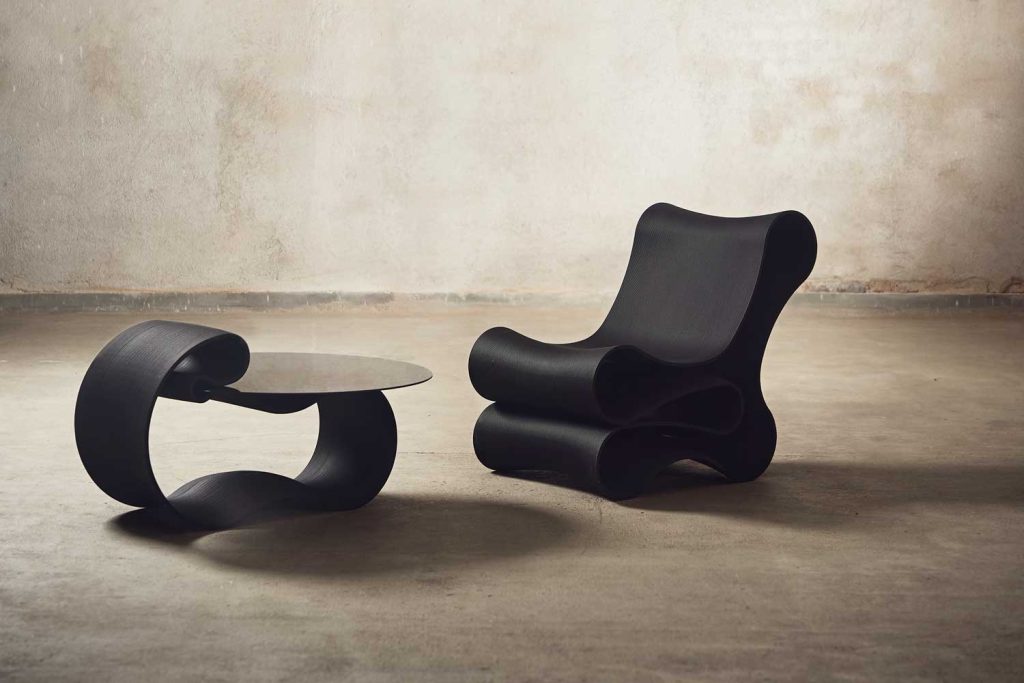 Reform Design Lab's mission is to create statement pieces combining extraordinary design with innovative state-of-the-art technology, using sustainable materials and means of manufacturing. The iconic Reform Lounge Chair is their firstborn, one of a kind. The exquisite lounge chair is entirely made from wood-based bio-composite, making it sustainable to produce, use and recycle. The beautiful and inventive design and the sculptural curvature make it both durable, comfortable, and suitable for indoor and outdoor use.
Reform Design Lab's primary production method is 3D printing. That means no waste and quick manufacturing with no extra components. Furthermore, all of their materials are biobased and, even more significantly, circular. Reform Lounge Chair is readily recyclable, and the material can be repurposed. Last but not least, the studio hopes to serve local markets with locally created products made from local materials through a future network of printers.
"Our vision and goal are to merge art and technology into sustainable design pieces. Our Reform chair has placed us among world pioneers when it comes to circular high-end furniture. We demonstrate how cutting-edge technology can make it possible to open a third and disruptive way toward circularity between traditional handwork and mass production and solve some of the problems the world is facing. We are revolutionizing the interior design industry" said Måns Broman, CEO.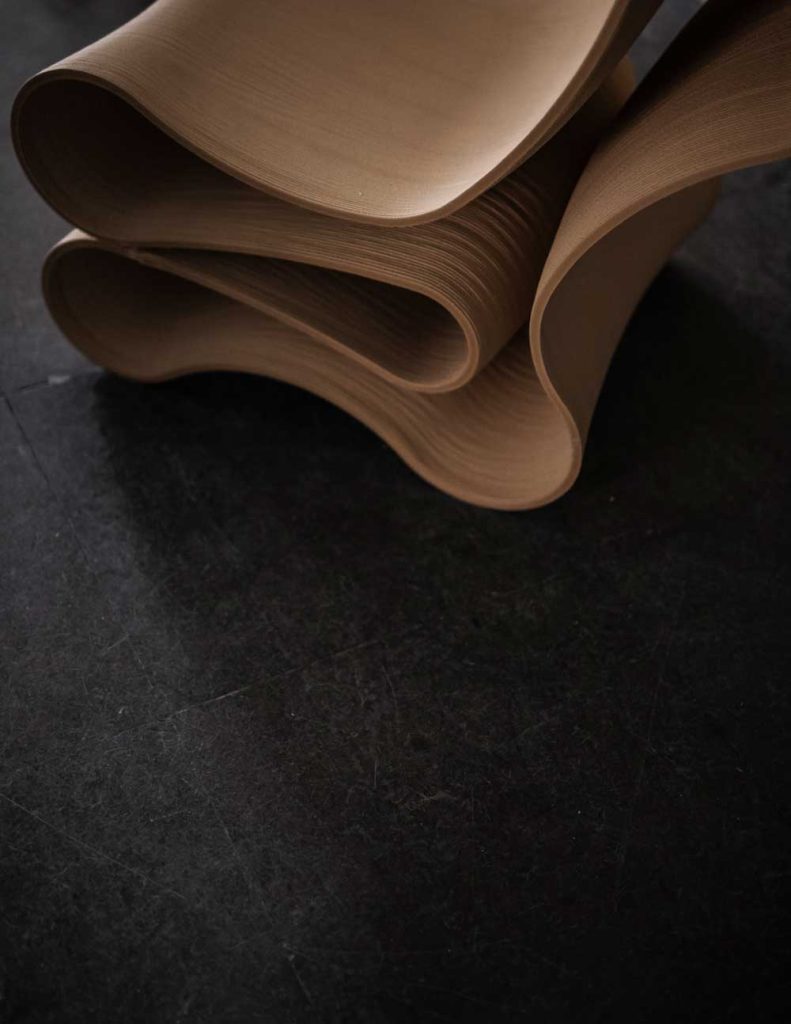 Product Info:
Designer: Jurij Rahimkulov
Width: 550mm
Depth: 885mm
Height: 770mm
Weight: 24kg