Designed by Kengo Kuma and Associates, Comico Art Museum Yufuin Annex is located on the banks of the Oita River in Yufuin, one of the most famous hot spring resorts in Japan, and is dedicated to displaying contemporary art.
The design of the main building is inspired by Satoyama villages, with an exterior wall made of burnt cedar wood and a sloping roof.
The horizontal profile of the main building is divided by sharp aluminum-faced volumes, breaking the overall order of the project. This prominent diagonal volume connects the ground and roof gardens, from which the works of renowned artists such as Yoshitomo Nara, Mariko Mori, and Ko Nawa can be admired. In addition, the sharp silhouette of Mount Yufu standing in front of the building continues the three-dimensional continuity of the project.
By expanding, strengthening, repeating, and responding to the various oblique elements that make up Yufuin Village, the purpose of the design is to draw an auxiliary line connecting contemporary art between the village, the mountains, and the sky.
The design period for this project was from April 2019 to October 2020, with construction taking place from May 2021 to June 2022. The total floor area of the museum is 388.0 sqm and it is dedicated to showcasing art. Ove Arup & Partners Japan Ltd. provided structural and MEP engineering services, while MORITA KENSETSU CO., LTD. served as the contractor. The Comico Art Museum Yufuin Annex is a stunning example of modern museum design and construction and is sure to be a popular destination for art lovers from around the world.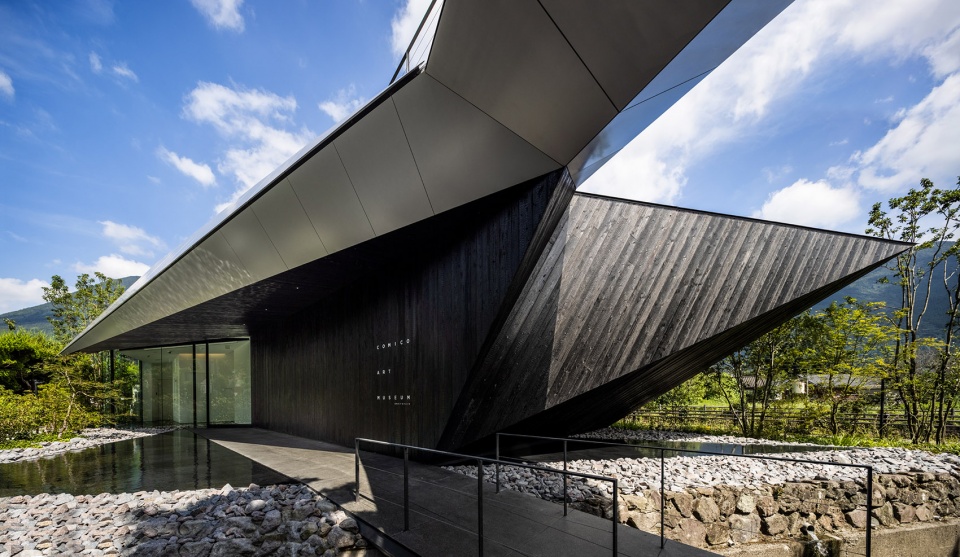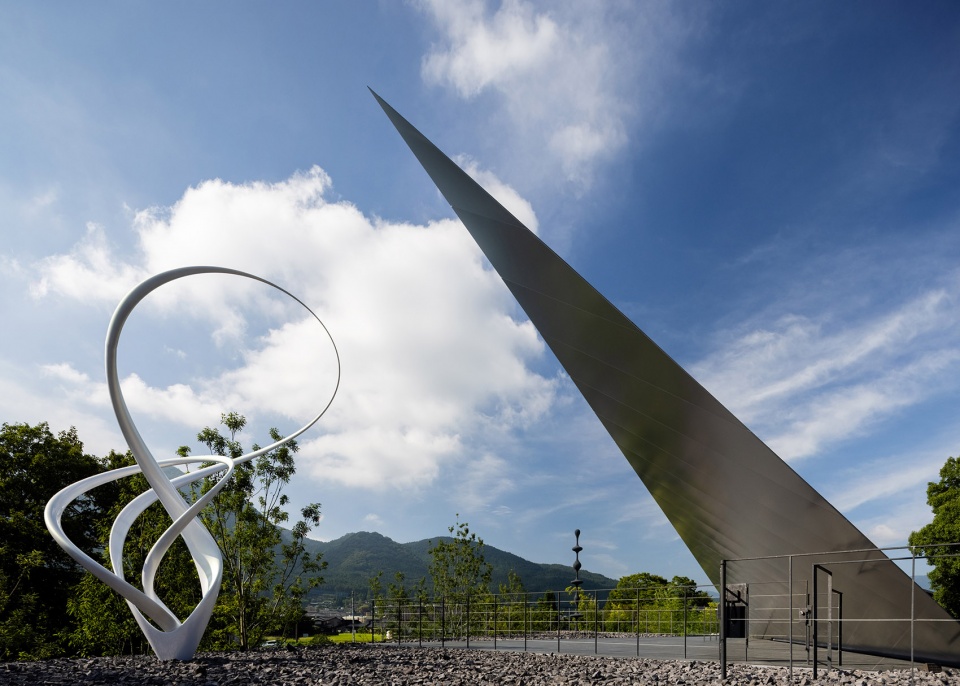 Project Info
Location: Oita, Japan
Total Floor Area: 388.0 sqm
Purpose: Museum
KKAA Staff Credit: Hironori Nagai, Shogo Otaka, Yu Watabe, Kyoko Mase, Fumiya Kaneko
Photo Credit: Kawasumi-Kobayashi Kenji Photograph Office
Collaborating offices/ Subcontractor: Ove Arup & Partners Japan Ltd