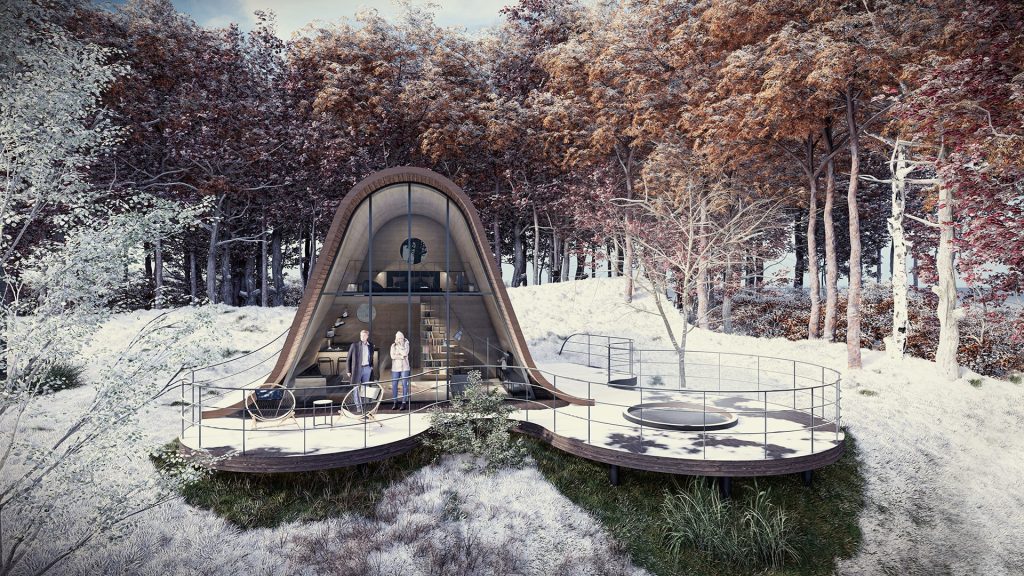 COA Hills, an eco-friendly micro-home holiday resort in Balkaya Village, Sapanca, Turkey; has a one-of-a-kind architectural design that promotes health, nature, and eco-conscious living. The resort's sustainable architectural vision is expected to instill new vitality in the region and serve as a healing haven for the soul.
The architectural design of MAA allows guests to stay in 26 beautifully designed micro-homes made of natural and renewable materials like timber that can be reintroduced into the natural cycle. These micro-homes are located on a sloped landscape surrounded by natural treasures such as forests and provide breathtaking views of Sapanca Lake.
Nature has the ability to recharge, rejuvenate, and reconnect people with the natural world. COA Hills understands this and offers an escape from the stresses of everyday life. Spending time in nature has been shown to have numerous health benefits, including stress reduction, blood pressure reduction, improved mood, and cognitive function, and immune system stimulation.
In that sense, COA Hills will be a source of inspiration where nature and design can coexist. A place to stay surrounded by natural materials, with the feeling of organic and pure timber, a timeless comfort, a true escape, where joy and peace are bound.
In the case of COA Hills, the resort has opted to use timber architecture for its micro-homes. These homes are typically designed to be compact, while still providing all the necessary amenities for comfortable living in a range between 25-50sqm. The resort's design incorporates the use of sustainably sourced timber materials to construct small, energy-efficient homes. Timber is a renewable and environmentally friendly building material that has a significantly lower carbon footprint than traditional building materials such as concrete or steel. The use of timber materials allows for efficient insulation, which helps to keep the homes cool in the summer and warm in the winter.
COA Hills also has an organic farming area where guests can learn about sustainable agriculture and an on-site restaurant that serves delicious and healthy meals made from fresh, locally sourced ingredients, in addition to micro-home living. The resort also offers workshops and classes on a variety of topics, such as cooking, organic farming, and sustainable living.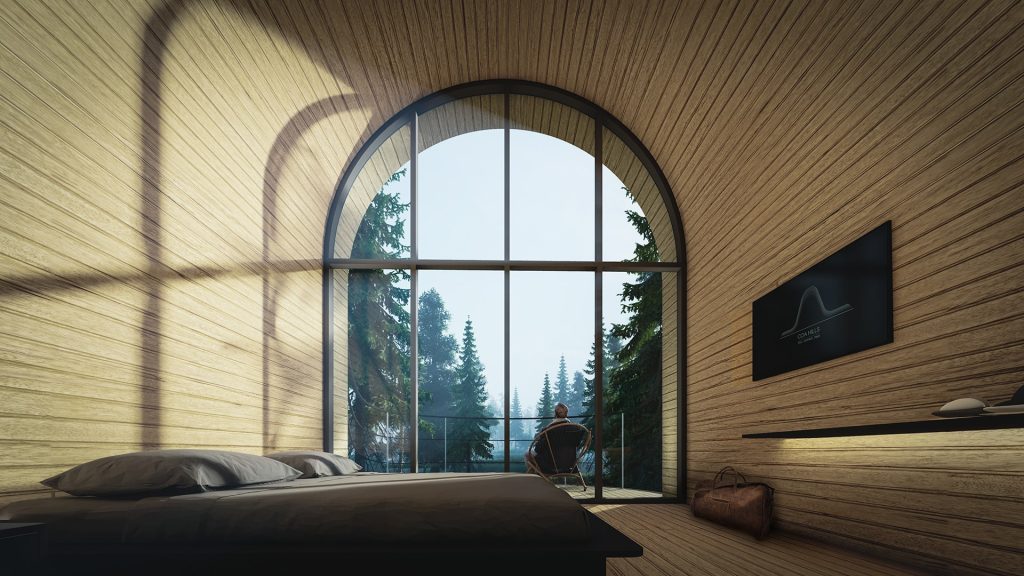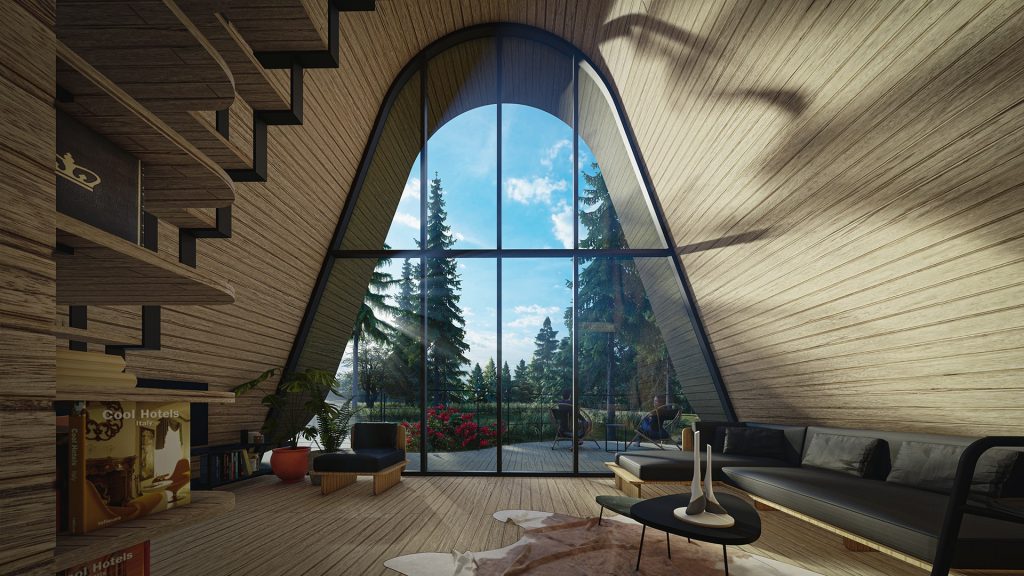 COA Hills' outdoor facilities include a gathering amphitheater surrounded by natural beauty, with a stunning view of Sapanca Lake and the surrounding forest. This amphitheater allows visitors to connect with nature, relax, and socialize with other visitors. There are also hiking and cycling trails, as well as lake fishing.
COA Hills provides a sustainable vacation experience that promotes eco-conscious living while allowing guests to reconnect with nature and themselves. The resort's natural aesthetic appeal, use of sustainable building materials, and variety of facilities make it an appealing destination for those looking for an architectural design that blends in well with the surrounding environment. Construction is expected to be completed by the third quarter of 2024, with an official opening date set for the third quarter of 2024.