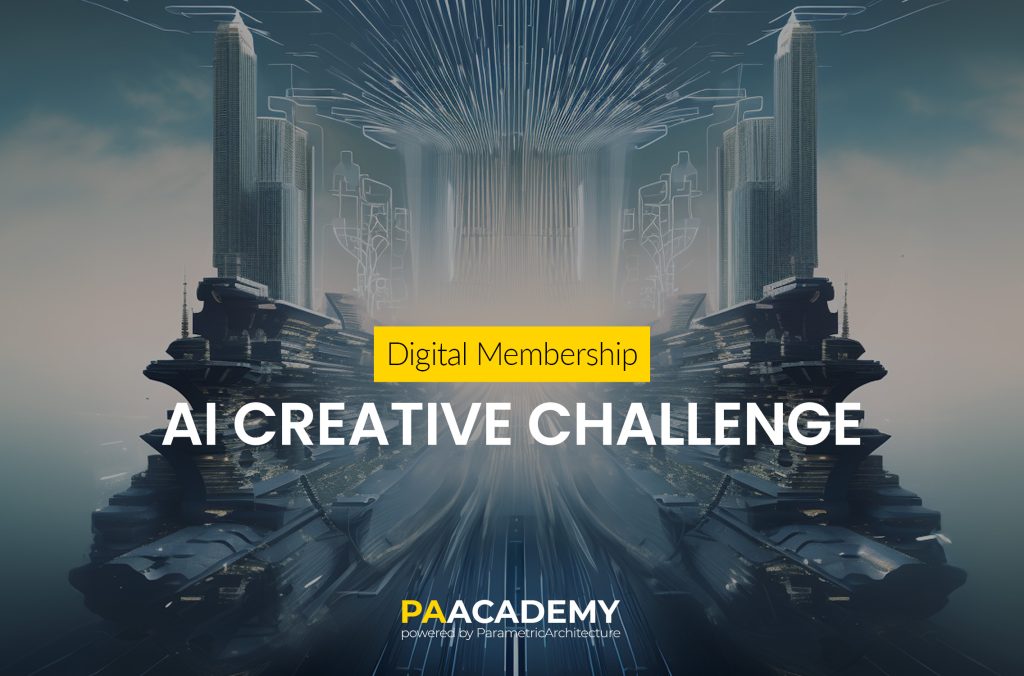 Topic: AI Creative Challenge
Format: Online on Discord
Submission Start: 16:30 GMT – Saturday, 16th of September 2023
End of Submission: 20:00 GMT – Saturday, 16th of September 2023
Finalist Announcement: 20:00 GMT – Monday, 18th of September 2023
Member Only Voting: 20:00 GMT – (Monday, 18th of September 2023) to 20:00 GMT (Wednesday, 20th of September 2023)
Winner Announcement: 15:00 GMT (Thursday, 21st of September 2023)
Jury: Tim Fu, Joshua Vermillion, and Ida Saani Rasouli
Participation Fee: Free for Digital Members
Language: English
Organized By: PAACADEMY
AI Creative Challenge – Introduction
The fusion of artificial intelligence (AI) and design disciplines offers exciting new possibilities for creative expression. The 'AI Creative Challenge' aims to explore the synergy between human ingenuity and AI-powered tools, such as Midjourney and Dalle2, in the rapidly evolving field of architectural wearable design.
Description
Introducing the AI Creative Challenge, a pioneering global event that brings architects, fashion designers, and interior designers to push the boundaries of AI-driven design in architectural concept creation.
The AI Creative Challenge encourages harnessing the capabilities of these AI tools to quickly ideate, visualize, and create compelling architectural designs. Emphasizing the importance of human prompting and imagination, this competition seeks to uncover new possibilities in architectural design through AI and human collaboration.
AI tools like Midjourney and Dalle2 are essential for this competition because they enable rapid design iteration and visualization, fostering a deeper understanding of AI's creative potential. By engaging with these AI-driven design tools, participants will contribute to the ongoing discourse on the evolving role of artificial intelligence in the design industry.
The AI Creative Challenge serves as a platform for designers to showcase their talents while fostering interdisciplinary collaboration and knowledge exchange. By participating in this groundbreaking event, designers will join a vibrant community of professionals dedicated to advancing architectural wearable design through AI-driven innovation.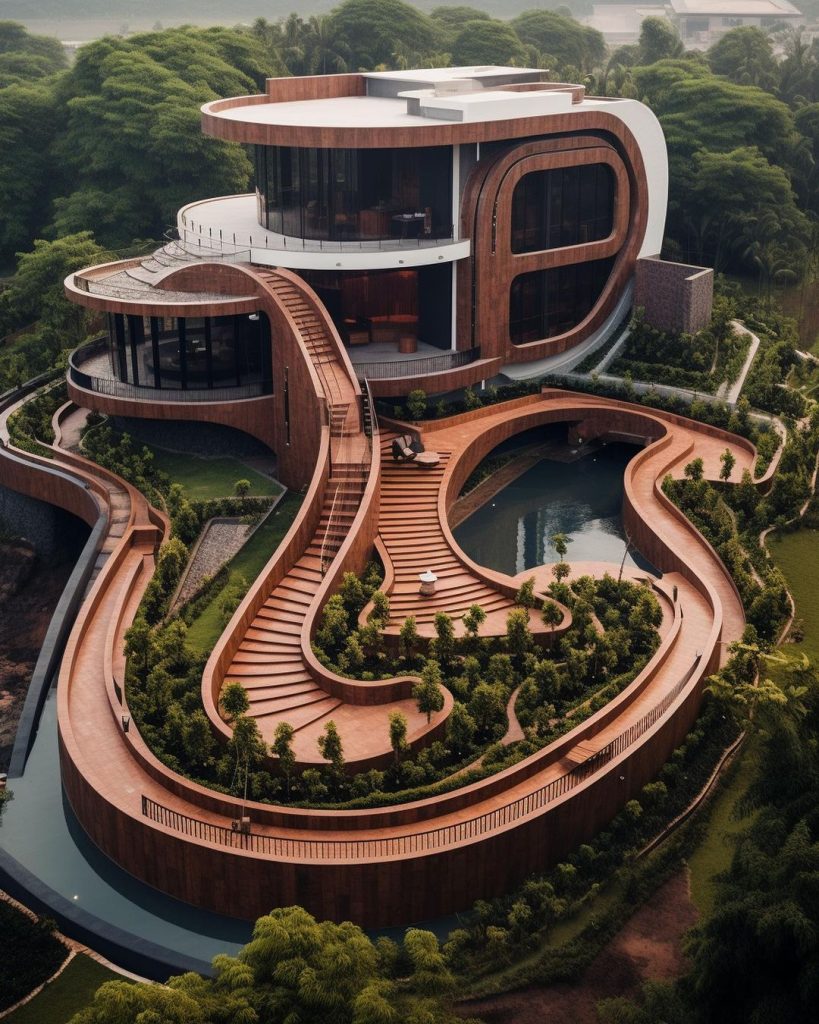 Participation Guidelines
We're featuring three exciting topics related to Architecture, Interior Design and Fashion Design.
Join Digital Members Discord Server
Participate in the challenge through the PA Digital Members Discord server. If you're not a Digital member yet? Sign up for our digital membership program to gain access.
Find Your Challenge Channel
Each topic will have its dedicated channel.
Join the 1-hour challenge
Each topic will be announced to its discord channel on time and remain open for one hour. Then, the next challenge starts. You'll be provided with a general subject. Please craft your prompt with creativity. We recommend exploring diverse prompt-crafting techniques for better results.
For example, Concrete forms influenced by Santiago Calatrava's designs in Antarctica.
Begins at 17:00 with submissions closing at 18:00, immediately followed by the next challenge.
Jury Review
Juries will check all works and pick 18 projects.
Community Voting
Shortlisted projects will be featured in voting channel on Discord. all digital members will have the opportunity to vote and select the top 3 projects.
Feel free to participate in all challenges! Only 1 image submission is accepted for each subject.
Rules
The competition is open to Digital Members.
Anybody working with ParametricArchitecture or associated with us is not eligible to participate or receive awards in competitions hosted on ParametricArchitecture. That includes working employees at ParametricArchitecture, jury members, community moderators or contract agencies, and their direct relatives.
The participants or teams will be disqualified in case of unethical practices or disregarding other competition rules.
Contacting the jury is strictly prohibited.
Plagiarism of any idea/design/image/text will be disqualified with a notice.
All images should be generated by AI tools such as Midjourney, DALLE-2, Stable Diffusion, etc,
Submissions must be made through the Digital Members Discord Server challenge channel before submission ends; the calendar indicates the deadline.
Submission Example:
Participant's full name
Image
Prize
3 Winners:
450 USD cash prize in total
PA's 1-Year Digital Membership
Publication on the PA website and social media platforms
Reviews in digital magazines and several architecture blogs
Certificate
15 Honorable Mentions:
PA's 1-Year Digital Membership
Publication on the PA website and social media platforms
Reviews in digital magazines and several architecture blogs
Certificate
Calendar
Friday, 31st of August
Competition Announcement
Saturday, 16th of September
Submission Start: 16:30 GMT
End of Submission: 20:00 GMT
Monday, 18th of September
Finalist Announced: 20:00 GMT
Members Vote Start: 20:00 GMT
Wednesday, 20th of September
Members Vote End: 20:00 GMT
Thursday, 21st of September
Winner Announcement: 15:00 GMT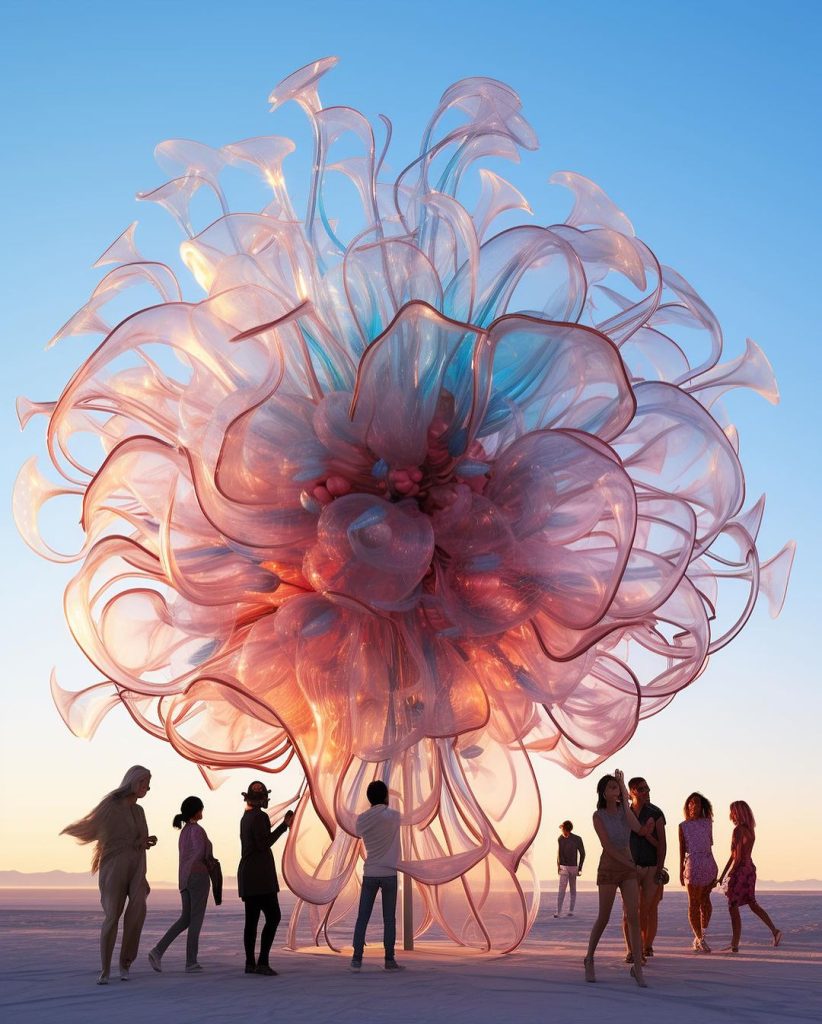 Evaluation Criteria:
The evaluation criteria for the competition are as follows:
Innovation and Originality:
The design must demonstrate a high degree of originality and innovation, showcasing the participant's ability to push the boundaries of architectural design by utilizing AI tools such as Midjourney and Dalle2.
Aesthetic Appeal and Visual Impact:
The design must exhibit a strong visual impact and aesthetic appeal, successfully blending architectural elements with wearable functionality to create a unique and captivating design.
Effective Use of AI Tools:
The design must showcase the participant's ability to skillfully utilize AI tools like Midjourney and Dalle2 in the creative process, demonstrating an understanding of the tools' capabilities and limitations.
Concept Development and Clarity:
The design submission must include a clear and concise explanation of the concept, detailing the participant's creative process, the role of AI tools in the development of the design.
Sustainability and Material Considerations:
The design should take into account sustainability factors and demonstrate a thoughtful approach to material selection, considering the environmental impact, durability, and feasibility of the proposed materials.
Interdisciplinary Collaboration and Knowledge Exchange:
The design should reflect the participant's engagement with interdisciplinary collaboration and knowledge exchange, promoting the integration of ideas from various design disciplines and fostering a spirit of innovation.
The winning designs will be those that best exemplify the spirit of the competition, showcasing exceptional creativity, technical skill, and a strong understanding of the potential of AI tools in architectural wearable design.
Decision system:
The jury will select 18 finalists based on their established criteria. The Members will be invited to vote for their favorite projects in each category. The judges will consider this result during their final deliberation, which will result in selecting the winners for each category.
Jury Panel
Joshua Vermillion
Joshua Vermillion is a tenured Associate Professor in the School of Architecture at UNLV. Forging a multi-year career in the exploration, development, and execution of "Digital Craft," his efforts in research, pedagogy, and practice belong to three primary categories: digital information as medium (computational, parametric, and algorithmic design); digital information as material (digital fabrication tools and techniques); and digital information as method (situated technologies, responsive systems, and robotics). Joshua has published and presented his peer-reviewed research and design work worldwide while continuing to experiment with novel design technologies such as AI diffusion models like Midjourney and Stable Diffusion. In his earlier engagements, he taught two workshops at PAAcademy. You may check Spatial Effects With Midjourney / Studio Joshua Vermillion.
Tim Fu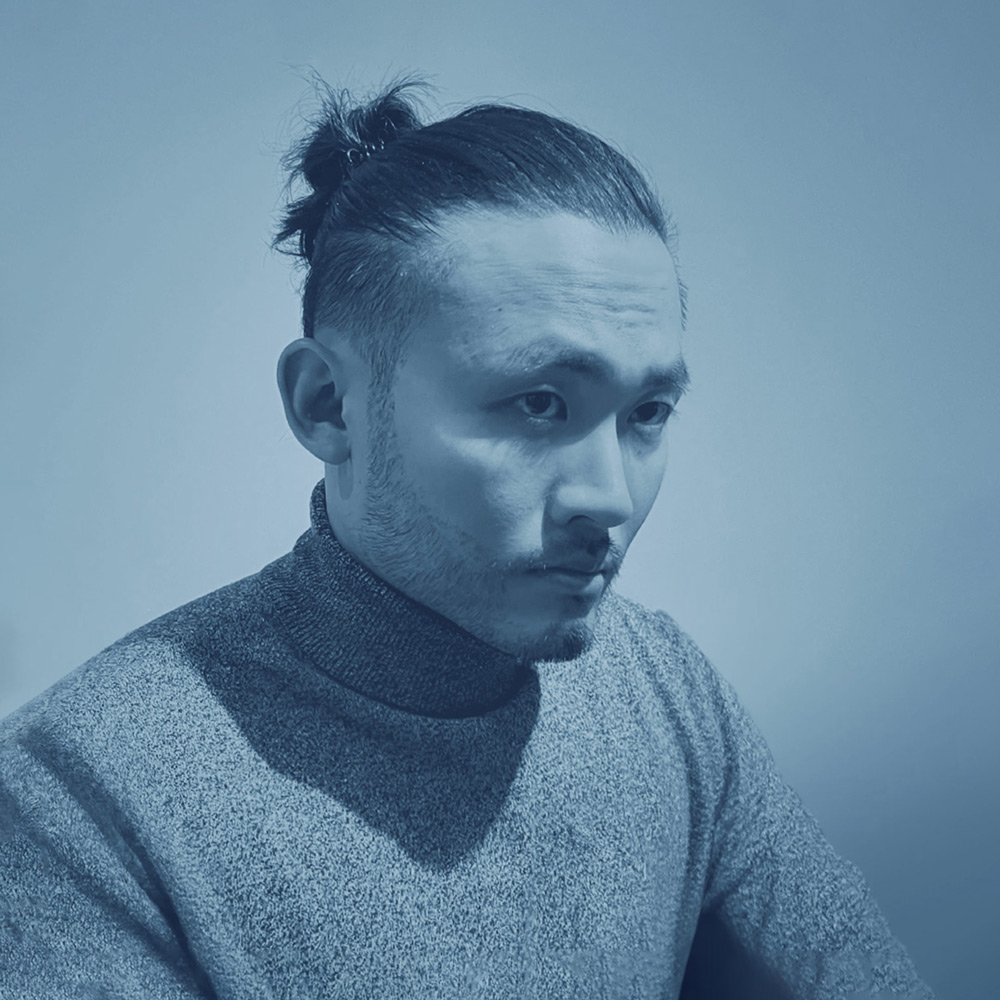 Tim Fu is a renowned architectural designer and the founder of Studio Tim Fu. With experience working at Zaha Hadid Architects CODE group and IJP Architects, he is known for leading the application of advanced computational design with Artificial Intelligence (AI). As an active educator, he has run workshops at Harvard GSD and lectured at various universities and conferences. Leveraging digital platforms as a designer, Tim has also built a notable online presence, sharing insights into the overlap of technology and design. His AI explorations, including Skynews, CNN, Bloomberg, AD, Dezeen, GenAI Summit, NXT BLD, and exhibited during the Venice Biennale, have been featured worldwide. Also, he is an active instructor at PAAcademy. You may check Midjourney Architecture – Studio Tim Fu.
Ida Saani Rasouli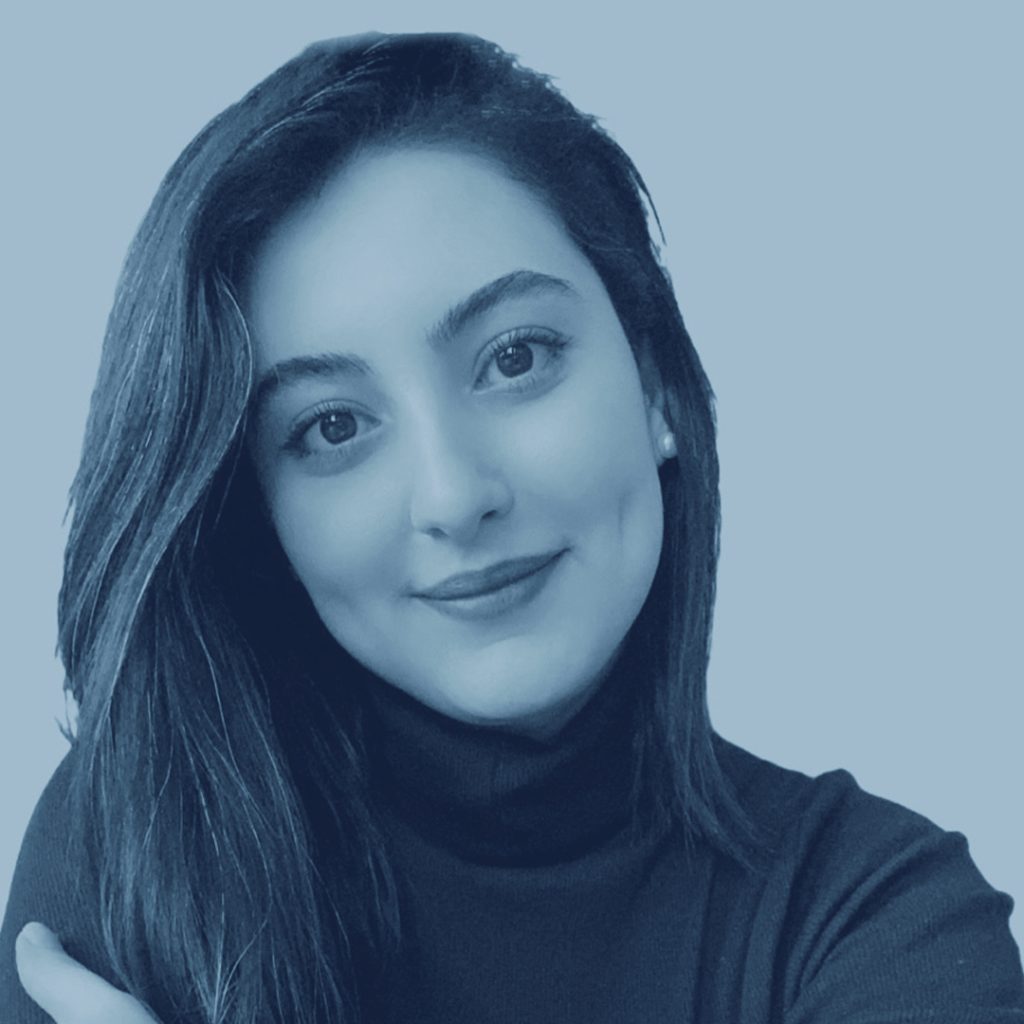 Ida Saani Rasouli is an Iranian architect, designer, and researcher specializing in flexible design in architecture. She earned her master's degree in architecture from one of Iran's most renowned universities. She has experience working on multiple residential projects and has researched developing strategies to tackle housing problems by creating flexible solutions that adapt to people's changing needs over time. Her interest in Persian architecture and residential design recently led her to utilize AI tools to develop innovative architectural forms, which gained widespread attention. Since then, she has been experimenting with different methods to incorporate AI tools into the design process and explore new ideas. also In her earlier engagements, she taught two workshops at PAAcademy. You may check AI-Driven Creativity – Studio Ida Rasouli.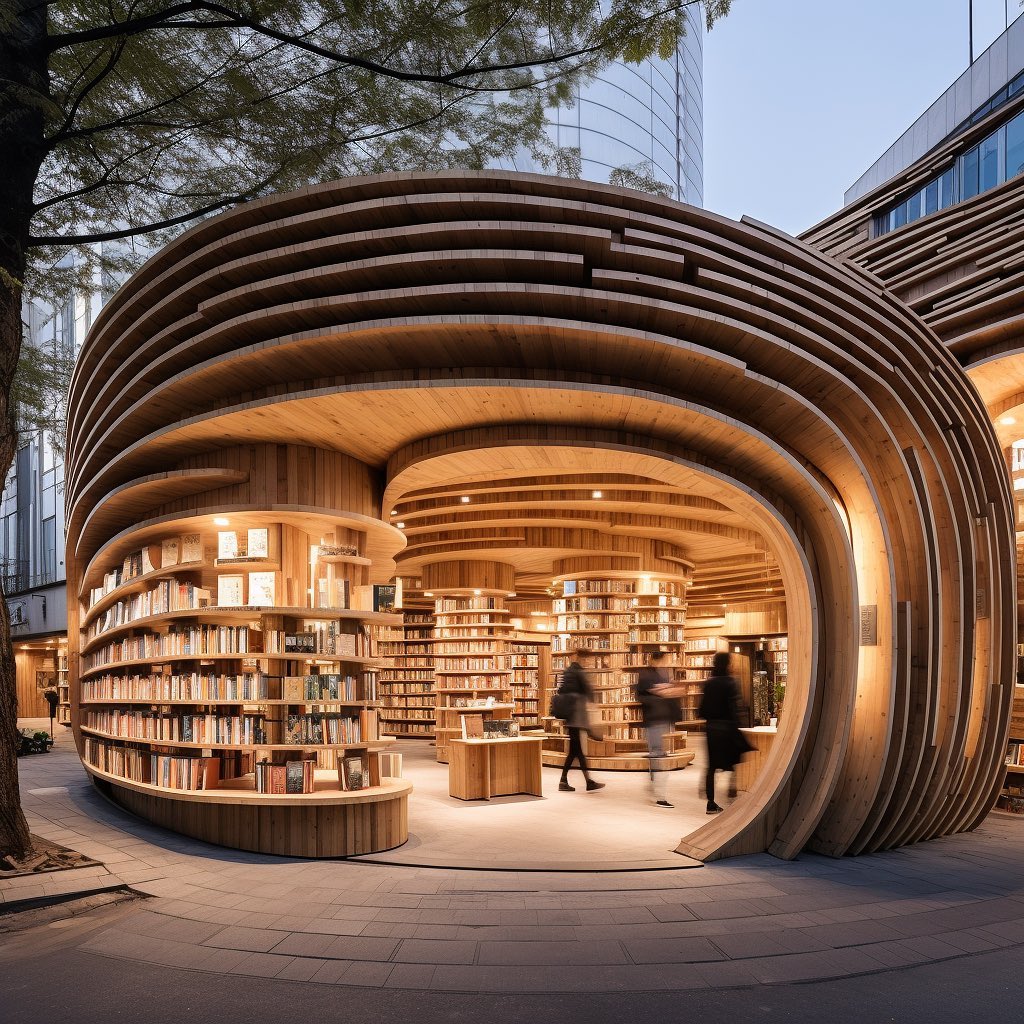 Intellectual Property
All competition materials will be saved in the ParametricArchitecture Competitions files. ParametricArchitecture will have complete rights to publish and promote this material while always crediting the designers. The material could also be used on the platform for merchandising and exhibition.
The authors of the projects will retain full rights to their designs for any other purpose and will be asked to grant permission. By submitting a proposal, you grant ParametricArchitecture permission to use the material received in both printed and online publications.
ParametricArchitecture Competitions will also have the option to slightly modify any of the above-mentioned materials to better adapt them to the various formats and layouts that various publications may have.
Contacts
For any further inquiries, please feel free to contact us here.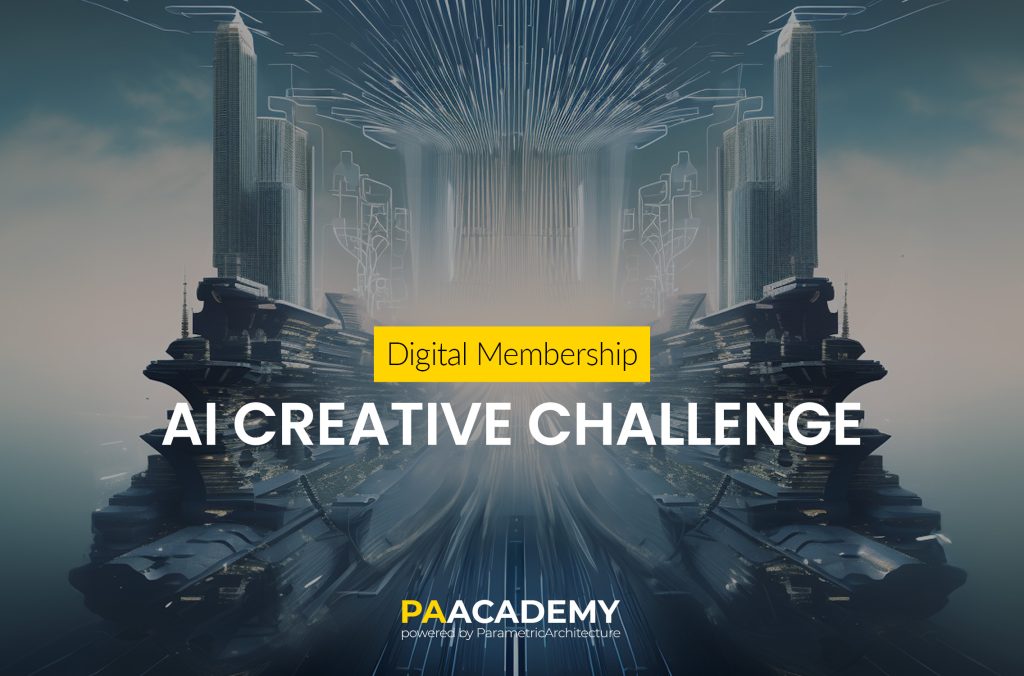 Topic: AI Creative Challenge
Format: Online on Zoom
Submission Start: 16:30 GMT – Saturday, 16th of September 2023
End of Submission: 20:00 GMT – Saturday, 16th of September 2023
Finalist Announcement: 20:00 GMT – Monday, 18th of September 2023
Member Only Voting: 20:00 GMT – (Monday, 18th of September 2023) to 20:00 GMT (Wednesday, 20th of September 2023)
Winner Announcement: 15:00GMT (Thursday, 21st of September 2023)
Jury: Tim Fu, Joshua Vermillion, and Ida Saani Rasouli
Participation Fee: Free for Digital Members
Language: English
Organized By: PAACADEMY