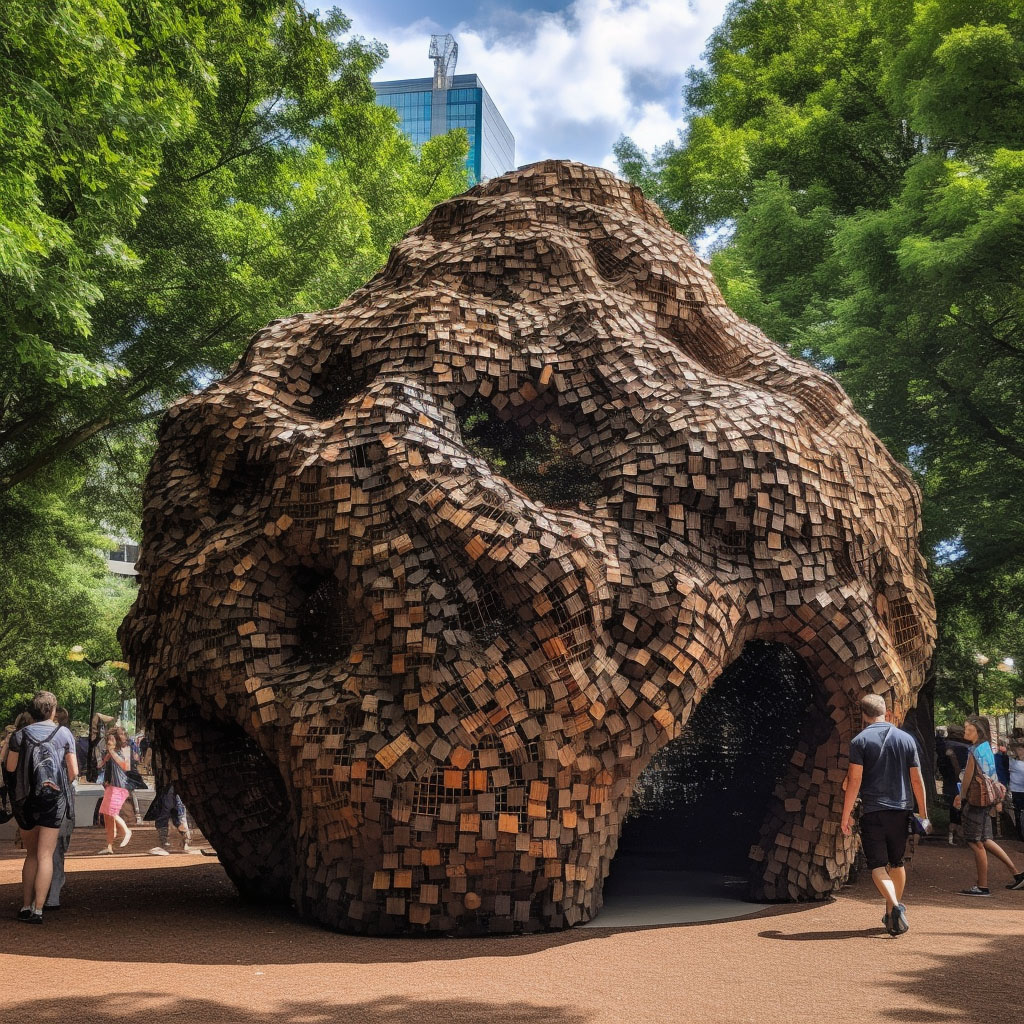 We are delighted to announce our new series, AI Spotlight. In this series, we will showcase new emerging designers who focus on AI. As PA, we believe artificial intelligence-powered tools and new language models have more potential than many professionals expect.
AI is rapidly increasing in various industries such as design, health, finance, transportation, etc. AI technologies, such as Machine Learning and Deep Learning, are being used to automate tasks and improve decision-making processes. Many architecture and design companies also use AI-powered tools for feasibility, decision-making, and modeling processes.
So, we aim to encourage more designers to incorporate AI into their creative processes and inspire them to push the boundaries of what's possible with this technology. We are excited to see what the future holds for AI in the design world and can't wait to share it with you through this series.
Here is eight spotlighted designer of August 2023: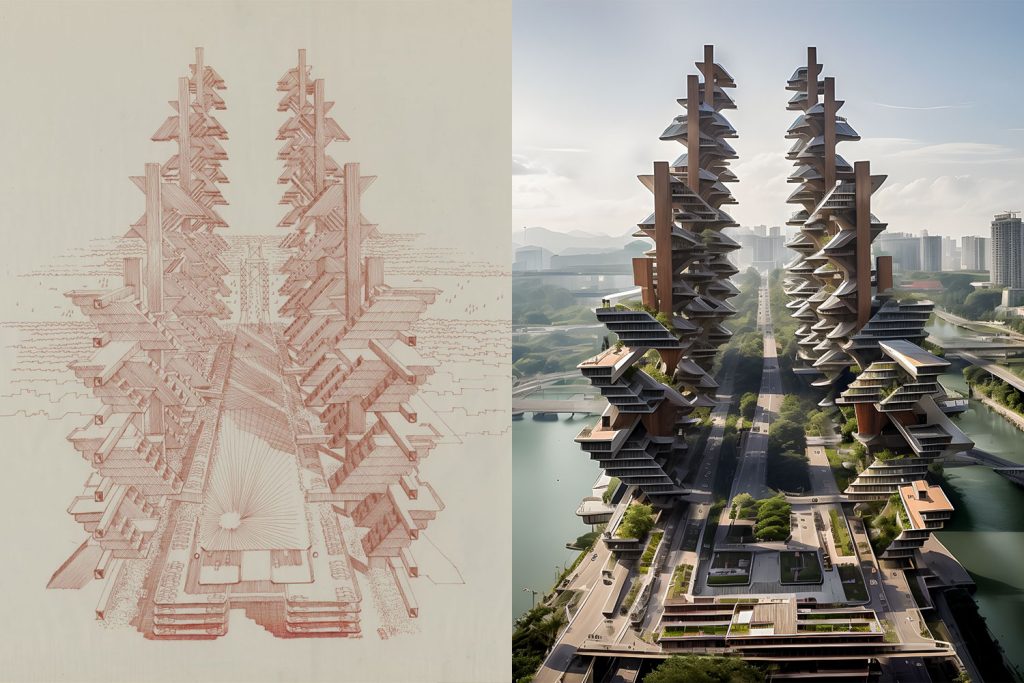 José Luis is an architect and building engineer with experience across Italy and Spain in both domains. His enthusiasm for transforming challenging concepts into achievable projects led him to specialize in parametric and BIM architecture. Holding a 6-year Master's degree in Architecture (distinction) and a 4-year Building Engineer degree from UPV Spain, he also acquired a Master's in Building Engineering from ESTP+ENS Paris, where he understood that successful projects extend beyond mere aesthetics. As a computational designer, the AI realm is not a new concept for Jose. These tools were beneficial throughout the design process, from topology optimization to energy analysis.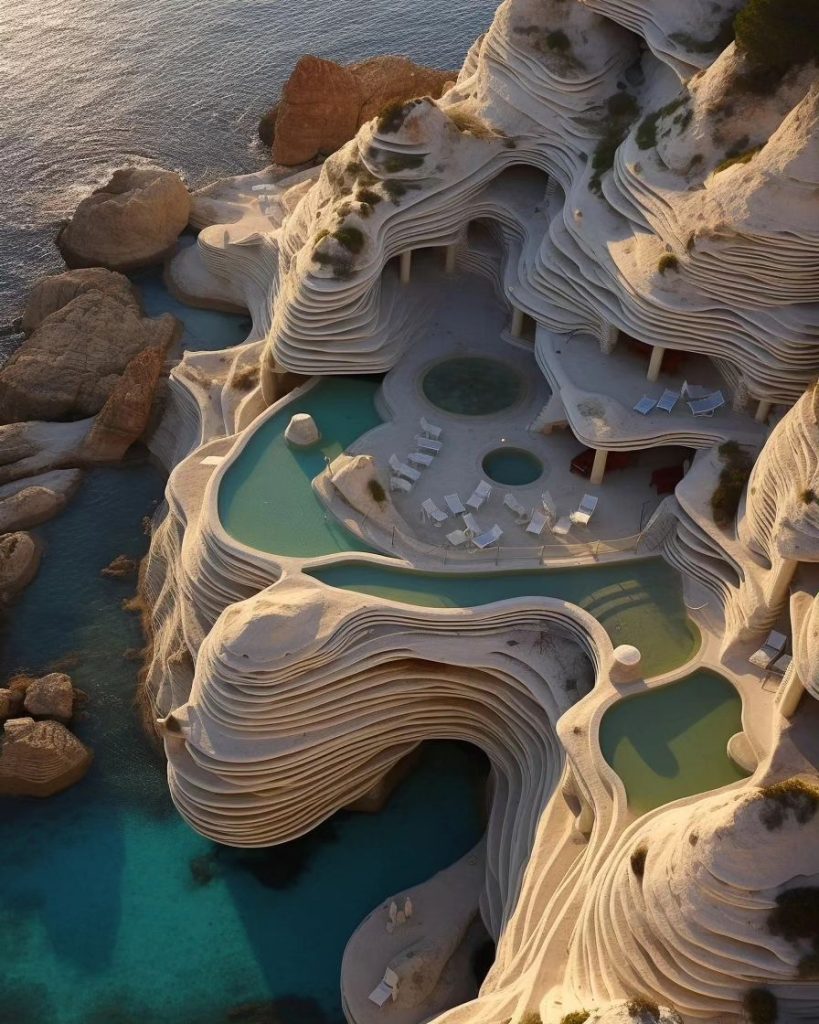 As an architect based in Dubai, Sarah Asif's creative process revolves around exploring the fascinating intersection between the built and unbuilt environment, drawing inspiration from the beauty of nature and natural geological formations. She relies on cutting-edge AI tools like Midjourney and Dalle, which have become her digital sketchbook to fuel her creativity and swiftly bring her ideas to life. According to Sarah, nature's organic allure is a boundless wellspring of ideas for her architectural designs. The natural world's intricate patterns, textures, and forms profoundly impact her creativity. Through AI-generated images and generative models offered by Midjourney, she can rapidly explore diverse design possibilities and visualize abstract concepts, transforming them into tangible representations.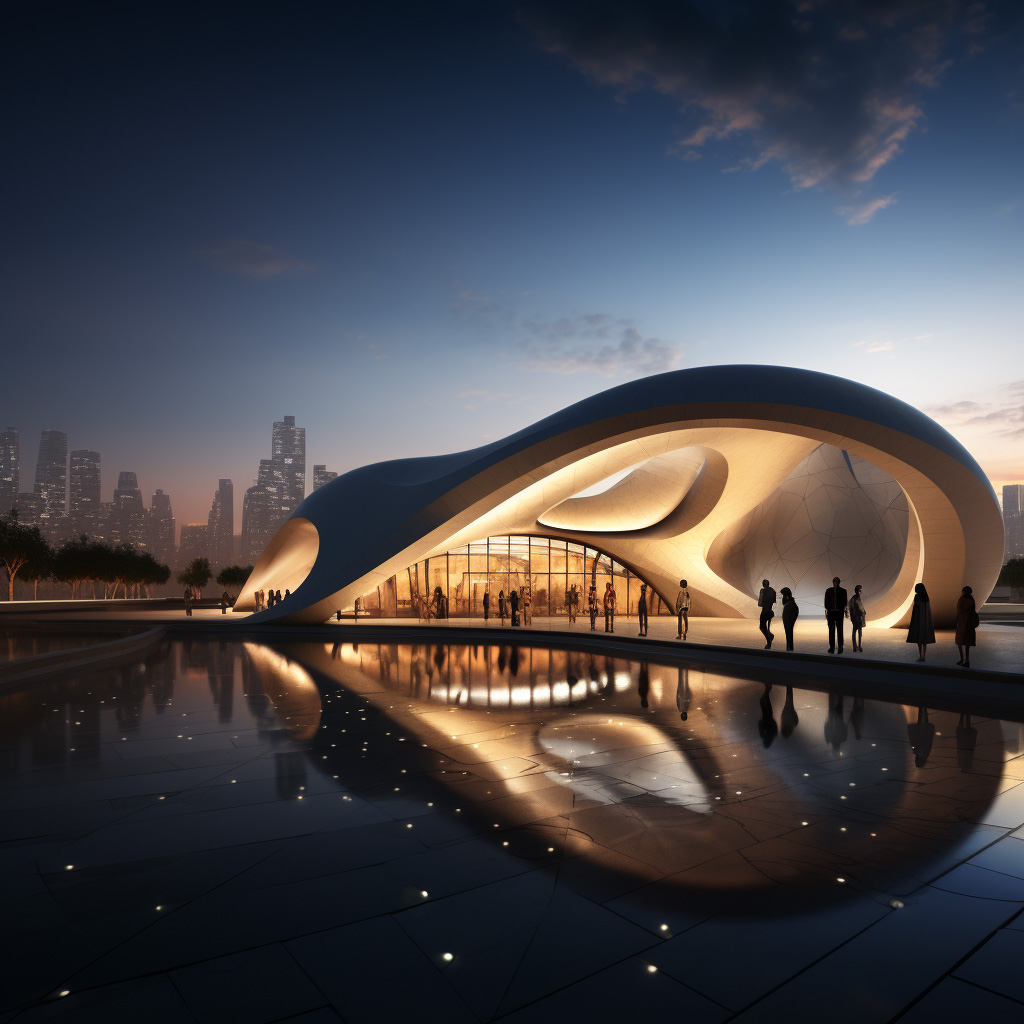 Georges Ouayjan is a passionate Interior Architect and Designer who translates ideas and thoughts into forms and spaces with a keen eye for detail and a commitment to perfection. He has continuously updated his knowledge and skills, embracing new technologies and visualization techniques to stay at the forefront of the industry. His design philosophy is centered around a conceptual approach. He firmly believes that design is not just about aesthetics; it's about storytelling. AI has revolutionized his interior design and architecture creative process, enabling me to conceive, craft, and create architectural marvels. With the help of technology and design, Georges has explored uncharted territories, manifesting imaginative ideas in unique ways.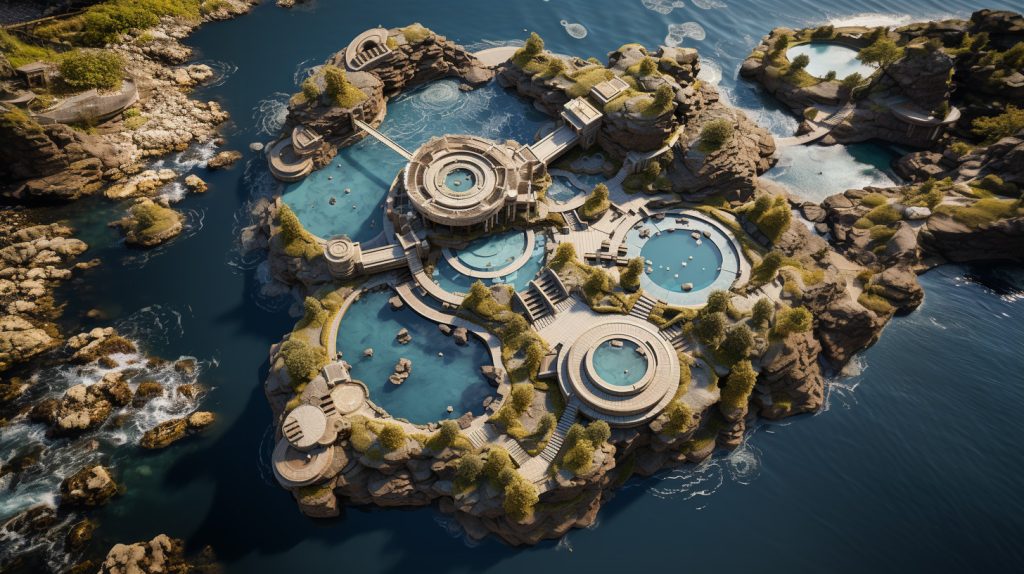 Sahil Tanveer is a multifaceted architect, contemplative thinker, and published writer at the helm of Red Brick Design Studio (RBDS), a cosmopolitan architecture firm headquartered in Dharwad, Karnataka, with a pan-Indian presence. He views architecture as an all-encompassing and intimately personal realm, interwoven with the very fabric of existence. An advocate for a generalist approach, Sahil's practice intertwines climatology, technology, and cultural principles. Sahil's comprehension of Midjourney, a cutting-edge tool, enables him to weave AI-generated imagery into tangible, real-world architectural scenarios. Under his seasoned guidance, architects Gayatri and Shreya, the core constituents of the Lab, work in harmony, striving to propel the Lab into a path-finding position within the rapidly growing frontier of AI-assisted architectural design.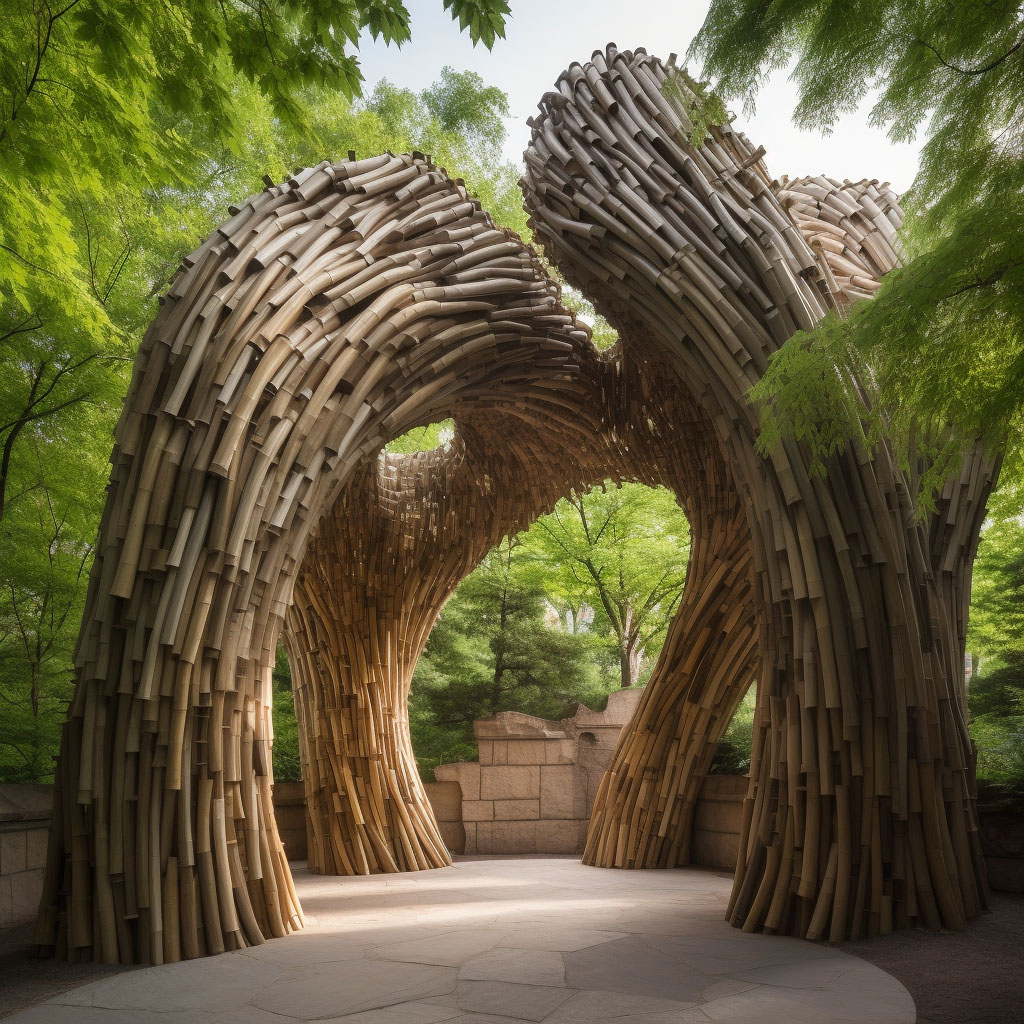 Barcelona-based Pakistani architect and designer Muhammad Taimur Mian holds a master's degree from IAAC and finds it fascinating to think about the life and evolution of ideas and things surrounding us and how every big idea is constructed with smaller individual elements at certain moments of creativity and invention. Nothing comes out of nothing, according to Taimur. When certain raw materials are combined, new, meaningful ideas take form. And this scope of experimenting with different raw materials in search of new possibilities drives him in his practice.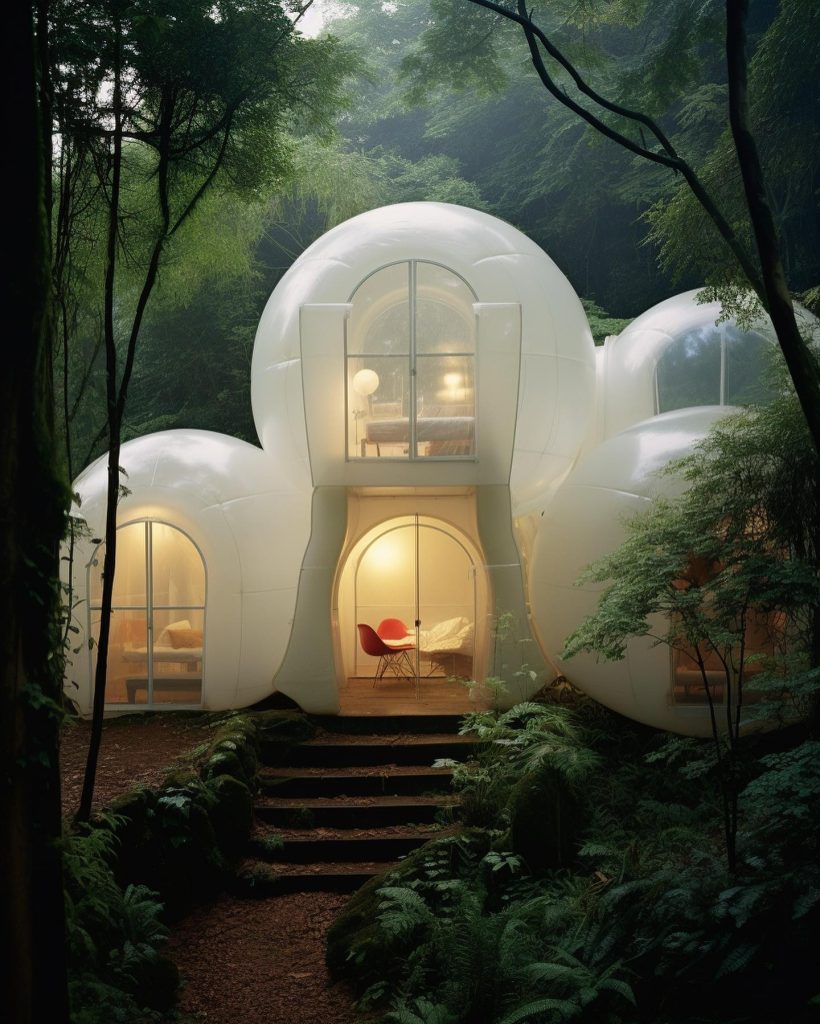 Born in Egypt, Kamel Lokman's passion for design emerged at a young age, and he pursued this passion diligently throughout his life. To refine his skills and gain exposure to international design trends, he pursued a master's degree in Architecture and Design from the DIA in the Bauhaus campus in Germany, which proved to be a transformative experience. Kamel Lokman often debated whether Midjourney was a valuable advantage or a looming threat to our profession. Determined to find the truth, Kamel embarked on a remarkable 100-day design challenge alongside Midjourney and several other AI tools, seeking to unravel the mysteries and complexities surrounding this innovative program.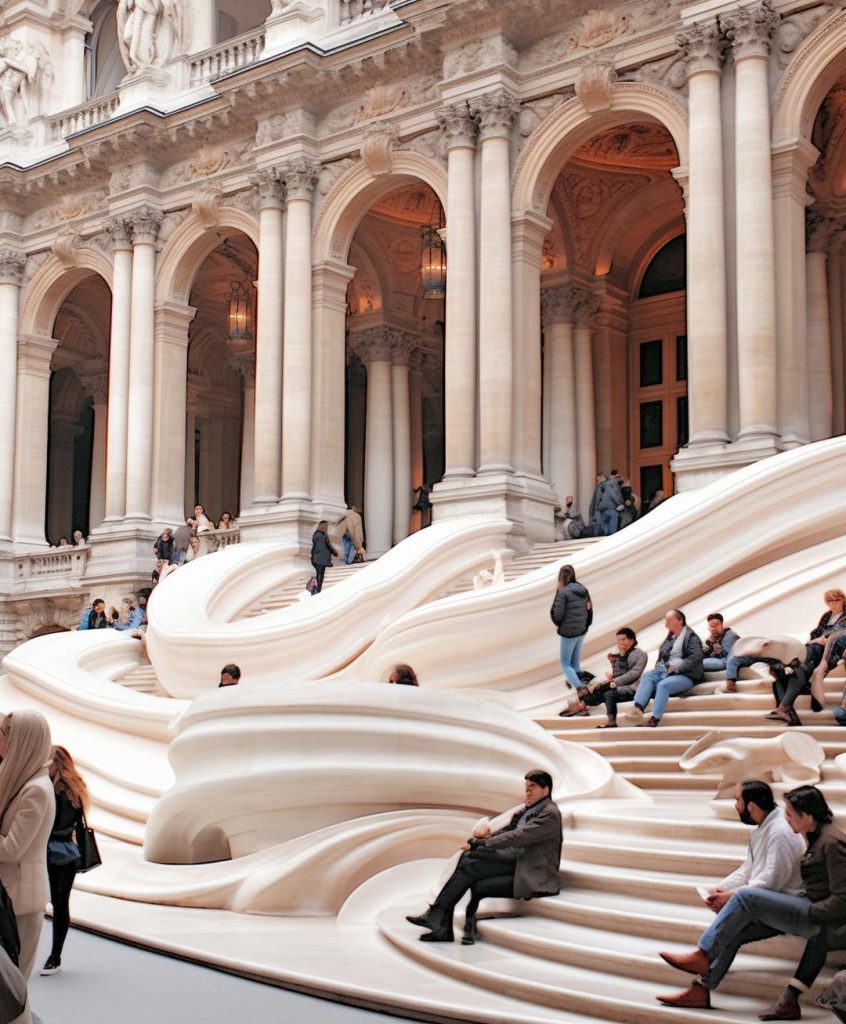 If Only is a passionate Parisian artist who has been immersed in the world of art from a young age. His artistic project aims to illuminate the ideas and concepts brewing within him for as long as he can remember. His work's guiding principles are making the impossible feasible and delving into the realms of our dreams (or even our nightmares). This endeavor translates into the creation of architectural wonders he has always yearned to witness materialize, as well as through art that is both thought-provoking and satirical.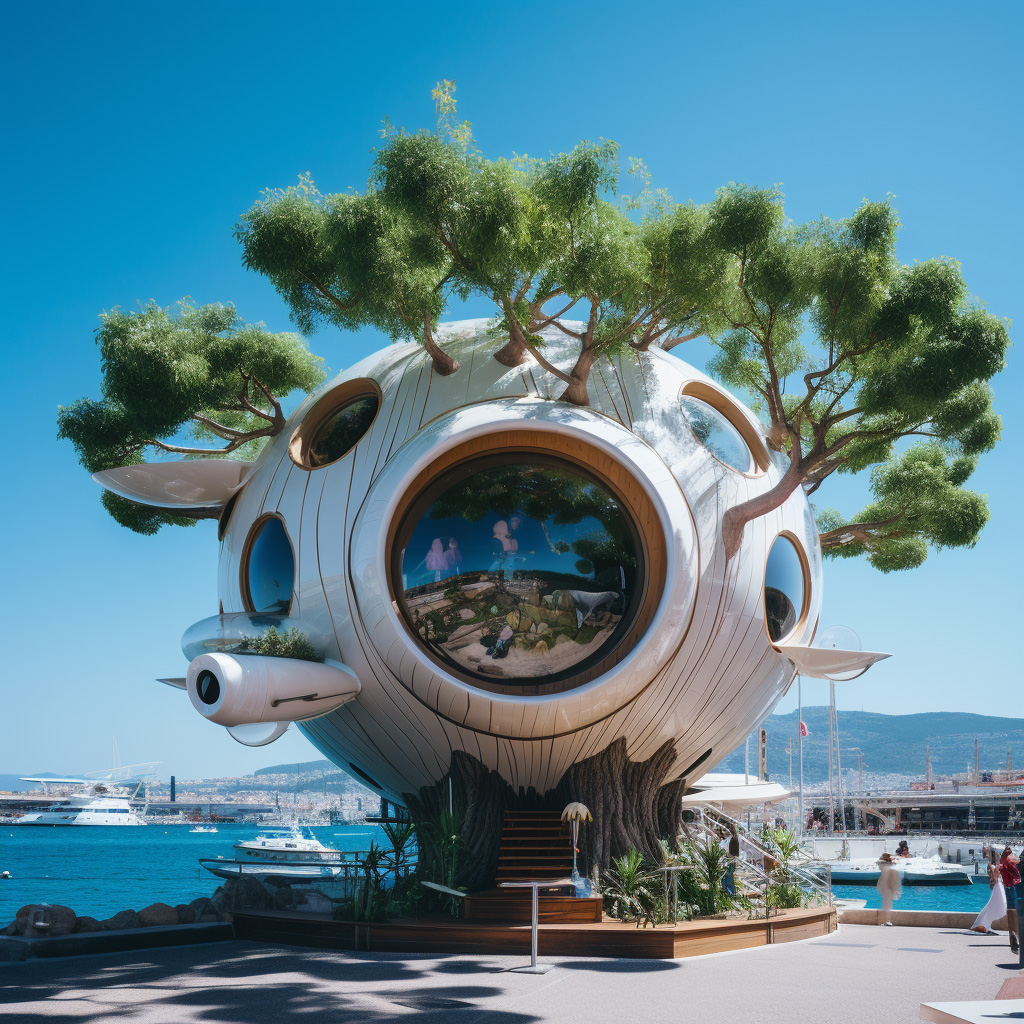 Alessandro Peritore is an architect who won multiple awards and participated in several competitions, including those organized by Arch Hive and the City of Venice. He has also explored the use of generative artificial intelligence in architecture during his master's degree studies. As a student and lover of architecture, he feels obliged, now more than ever, to explore new horizons towards which mankind will have to move. In his opinion, artificial intelligence can be a potent tool if used consciously. His intent in generating images is founded in the deepest desire to experiment with new, sometimes even romantic, visions of the architecture we are used to. He tends to generate images that are as constructively realizable as possible.
If you want to be featured on Parametric Architecture, submit your works! Please include a Drive link containing a minimum of 10 AI-generated images, along with a project description spanning at least 400 words.