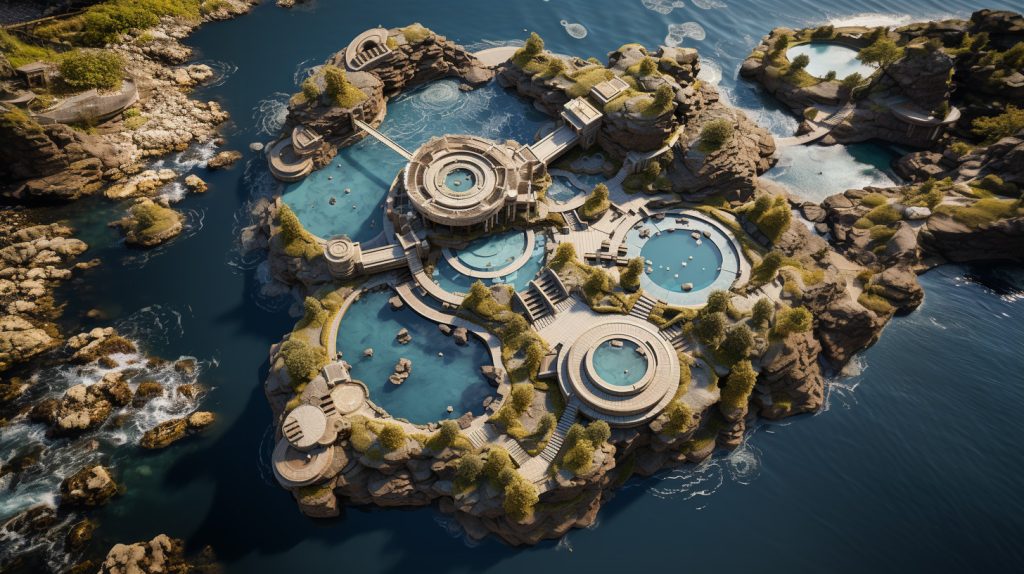 Sahil Tanveer is a multifaceted architect, contemplative thinker, and published writer at the helm of Red Brick Design Studio (RBDS), a cosmopolitan architecture firm headquartered in Dharwad, Karnataka, with a pan-Indian presence. Sahil's comprehension of Midjourney, a cutting-edge tool, enables him to weave AI-generated imagery into tangible, real-world architectural scenarios.
In the multifaceted realm of design, AI's emergence has instigated a paradigm shift that RBDS was keen to embrace. This technological exploration began with an experiment—a mere curiosity-driven venture with Playgroundai on a residential interior project. According to Tanveer, the vast potential of AI in design soon unfolded before us, setting off a new and thrilling chapter at their firm.
According to Sahil Tanveeer, eager to catch up with the latest advancements, they landed on Midjourney's Version 3. This platform marked the inception of RBDSai Lab, crafted to explore and experiment with a wide array of AI tools, with the ultimate goal of weaving them seamlessly into the architectural, interior, and urban design fabric. From fanciful constructions to tangible, practical implementations, they unearthed the artistic application of style transfer techniques.
A successful expression of this method was crafting a hotel interior infused with Ottavio Missoni's unique style. This milestone gave rise to various stylistic forays, including a New York hotel embodying the style of Iris van Herpen, a cinema hall complex resonating with Gareth Pugh's aesthetics, and Mark Rothko's essence of architecture. Beyond aesthetic novelty, the implementation of style transfer unveiled ethical complexities, culminating in a commitment to maintaining a delicate balance between inspiration and imitation.
Unexpected opportunities and amusing anecdotes punctuated our journey, including an exercise in writing a review in the style of the distinguished architectural critic Paul Goldberger. According to Tanveer, his unexpected response led to a delightful interaction and a humorous, self-reflective adjustment in their approach, giving birth to the fictional critic, Mr. Fictio Nalman.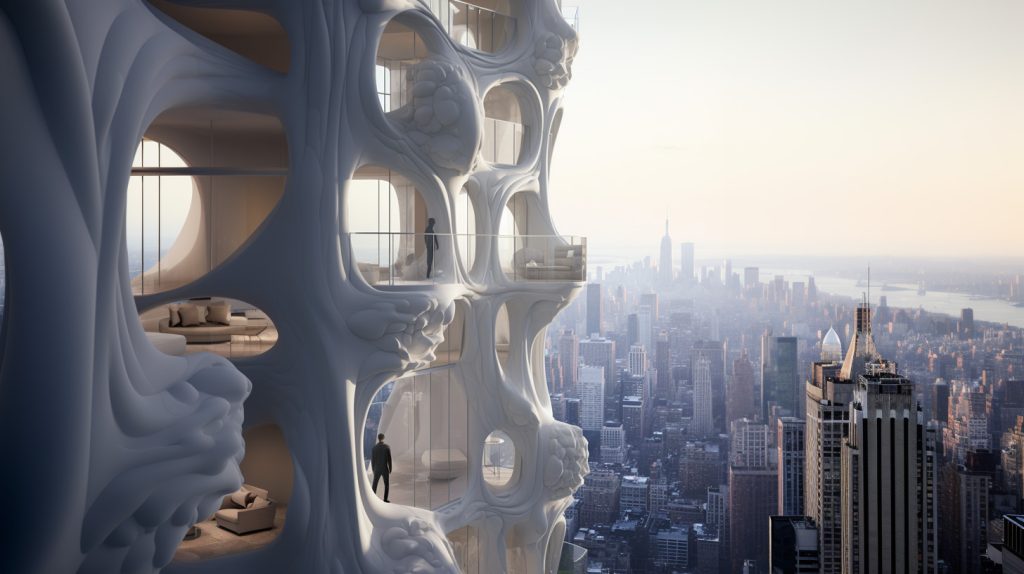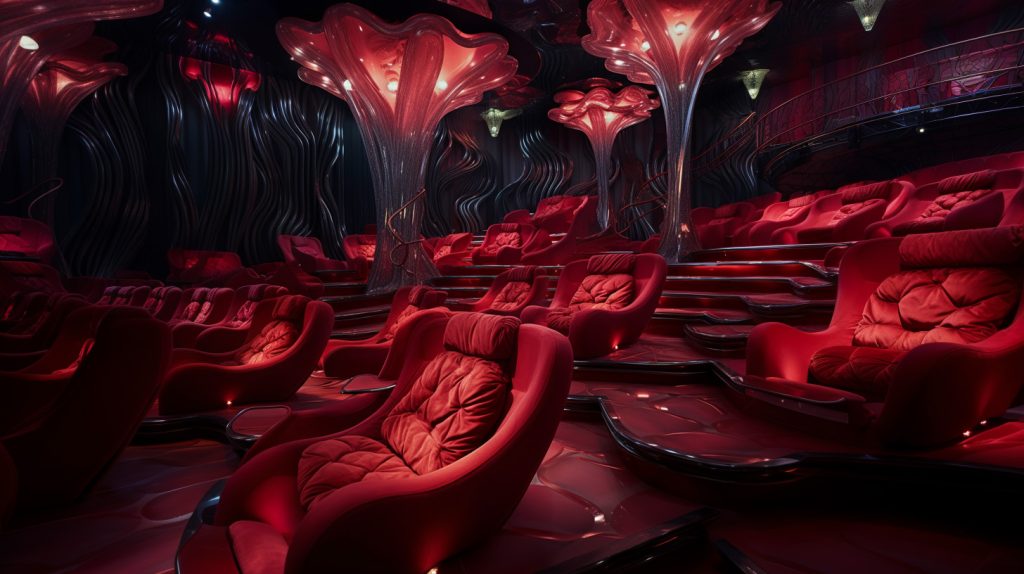 Their lab's work transcends the mere spectacle of visuals. Through AI, they've woven intricate narratives and futuristic speculations. Midjourney has become a tool for translating textual fantasies into vivid art, akin to a dynamic graphic novel. The hypothetical scenarios crafted are as diverse as a vision for a resort on a dilapidated Comtrust weaving factory in Kerala or the new airport in the sinking city of Mumbai in 2087.
While the opportunities are boundless, their journey with AI harbors many challenges. The technical intricacies of certain tools call for skills that stray from the architectural sphere, reflecting an underlying need for more accessible software. The mysterious landscape of prompt crafting and prompt engineering also throws complex hurdles, almost as if the software encourages continuous input evolution.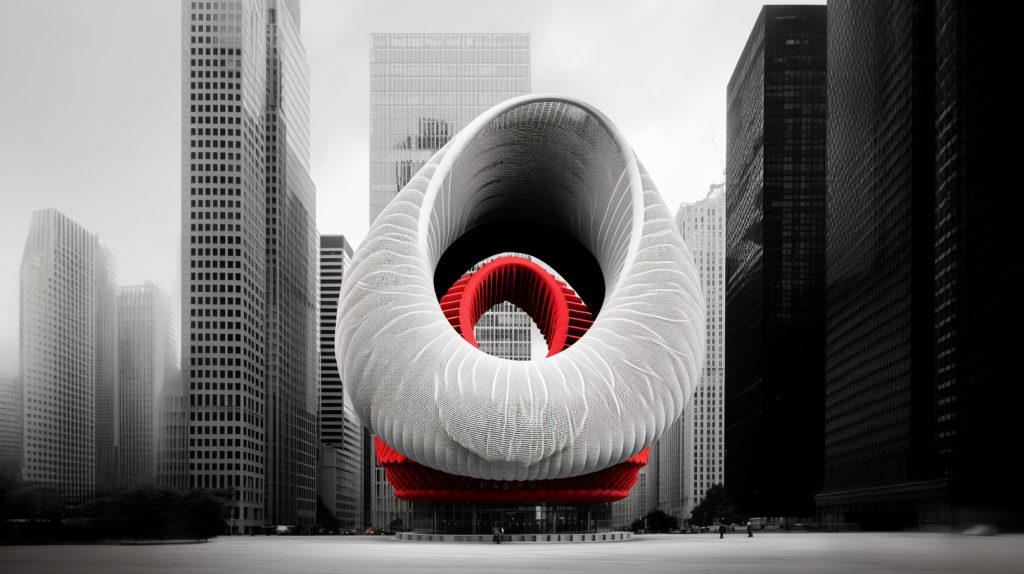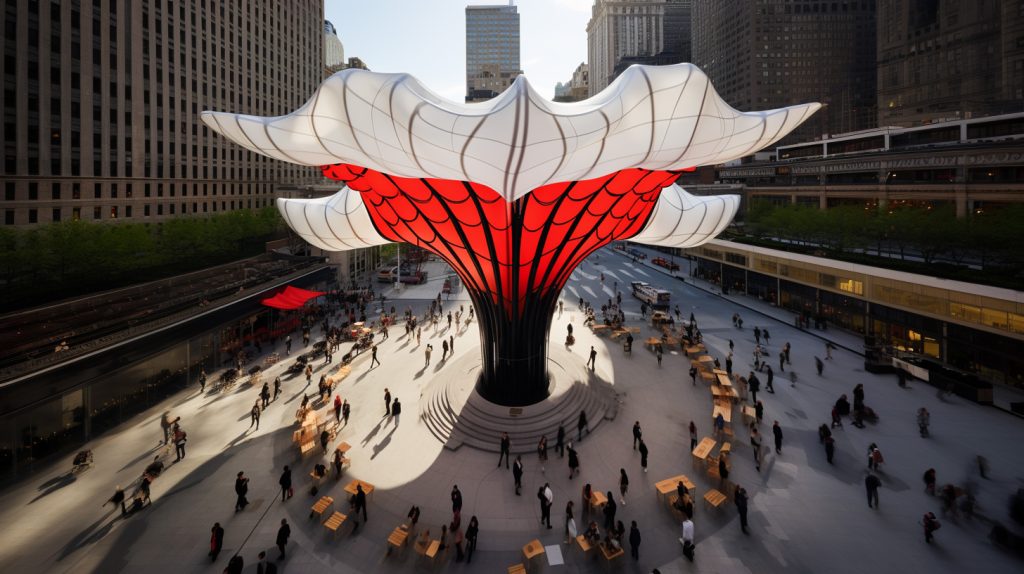 Yet their goal remains clear and unwavering: cultivating a symbiotic relationship between human creativity and machine intelligence. The essence of their journey is not confined to shock value; it drives discovery and exploration, pushing boundaries and engaging the unknown. As they forge into this new world of artificial intelligence, their anticipation grows, eager to share their learnings and engage with fellow explorers.
According to Sahil Tanveer, what awaits RBDSai Lab is the exciting realm of exponential design outputs coupled with multiple AI tools. This fusion challenges and directs them towards unprecedented discoveries, unafraid to venture beyond limitations, even if it means startling themselves and their neighbors.
*The text was provided by Sahil Tanveer and reviewed by the PA Editorial Team.