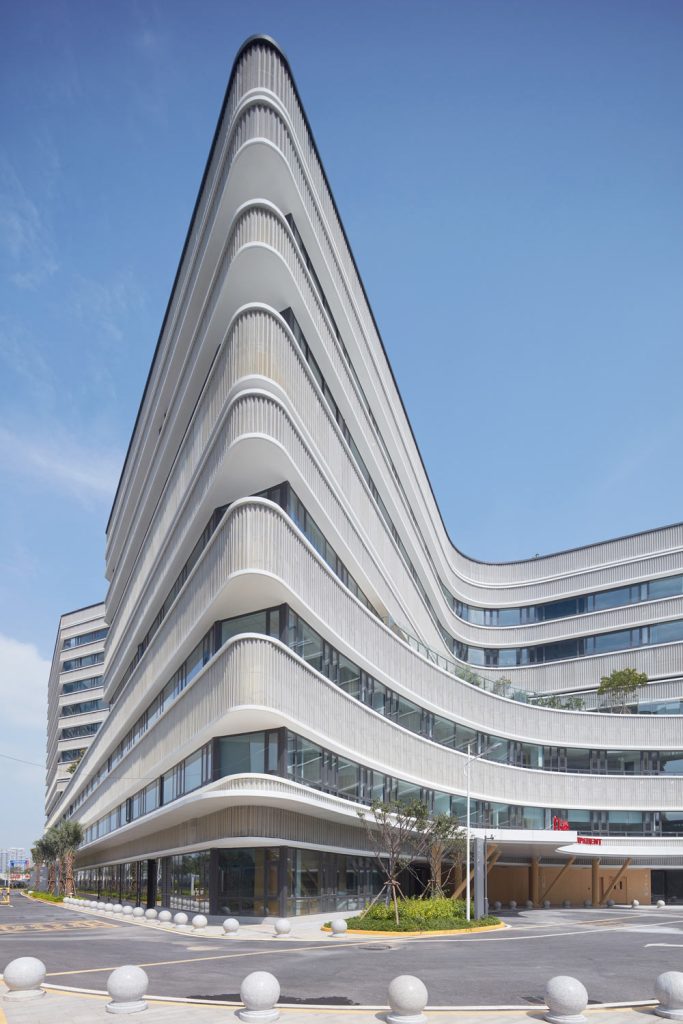 The Xiamen Humanity Maternity Hospital was designed by Lemanarc SA as an extension of the existing Xiamen Hong'ai Hospital in Xiamen, China. The design's cozy and safe environment delivers an entirely fresh hospital experience to users.
The softly curved structure of the hospital provides an independent maternity, gynecology, and inpatient garden, as well as an outdoor sunken garden. The building's well-planned curves bring the main atrium, which forms the inner space of each floor, closer.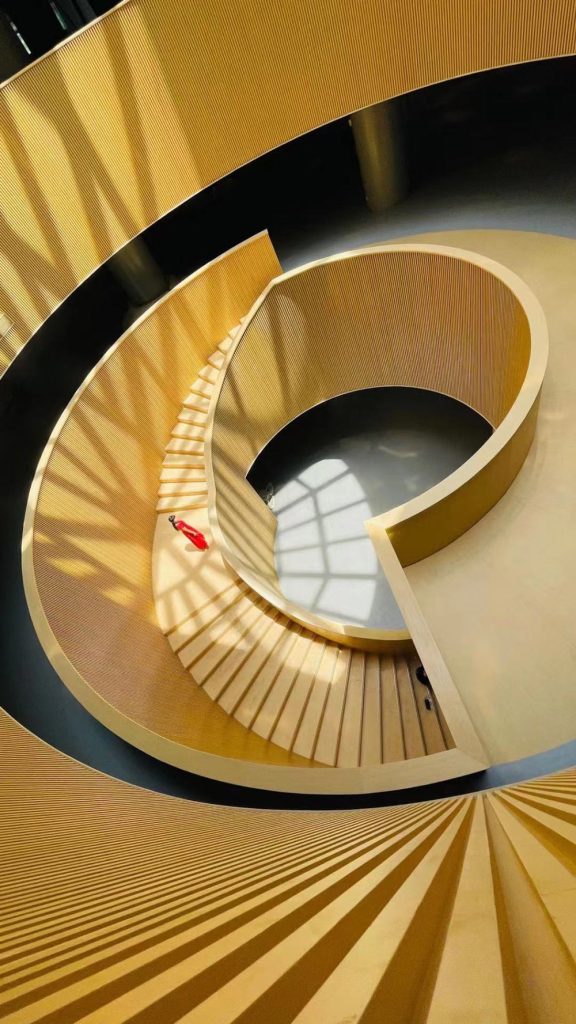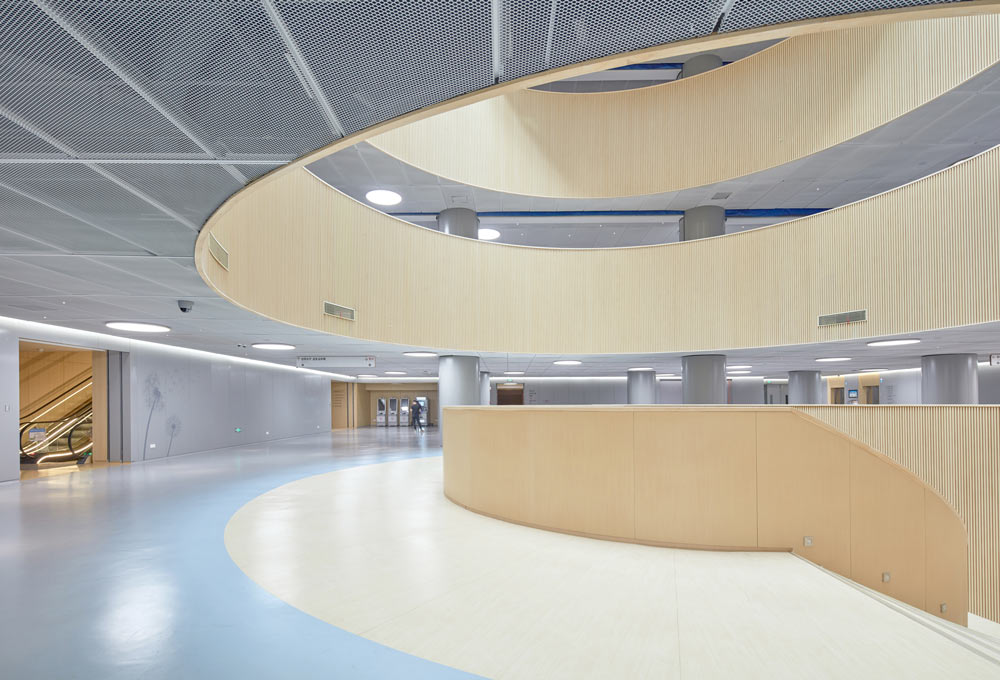 On the floor plan of the Xiamen Humanity Maternity Hospital, obstetrics, and gynecology have separate circulation paths from the entrance and do not interfere with one another. The research and laboratory areas, on the other hand, are linked to the clinics and wards, facilitating collaboration among the various professionals.
Sunlight considerations, shading mechanisms, and rainwater recovery are just a few of the processes that have been integrated to maximize the building's environmental factors. Its façade was meticulously planned as the building's lungs, with air circulation breathing through gaps in its skin mesh as an efficient and straightforward ventilation strategy.
The interior is logical, with clear circulation and functional grid modules. The internal orthogonal modular design allows for the easy replacement and development of various medical functions, making it flexible and adaptable to future treatments. Its material choice purposefully plays with contrasts, resulting in a consistent warm wood color that reinforces the Hong'ai'spread love' sentiment.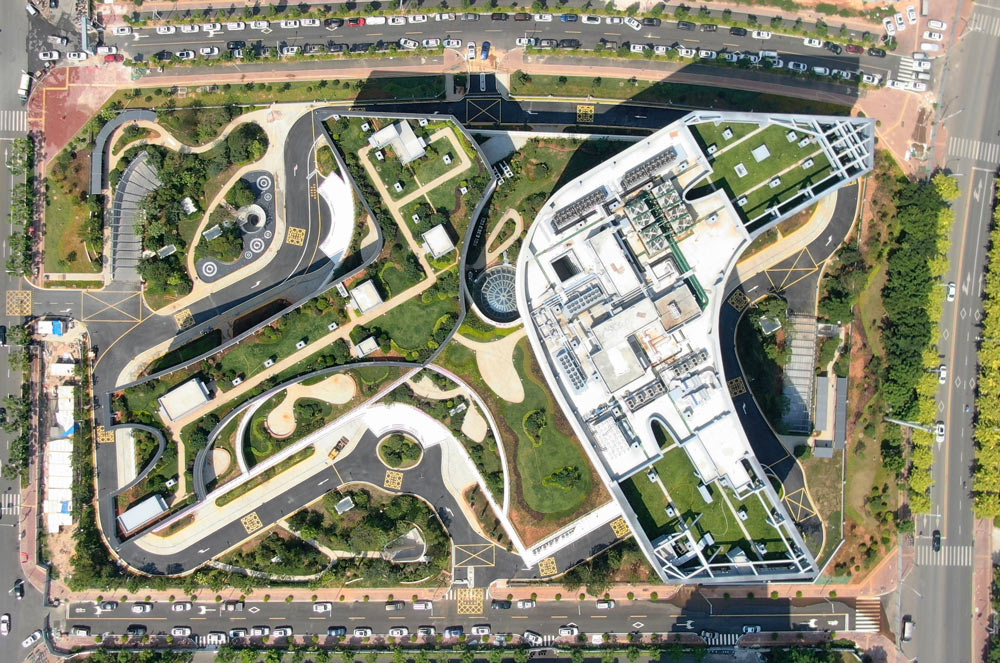 Project Info
Project Location: Huli District, Xiamen, China
Site area: 23,443m²
Construction surface: 96,000m²
Completion time: 2021
Lead architect: Vincent Zhang
Medical function planning & medical process design: Vincent Zhang & Daniel Pauli
Other team members: Cao Feng, Xia Jinling, Dong Weibin, Cristiano Sardinha & Casiana Kennedey
Photographers: Xia Qiang, Huang Xiaoting & Li Zhihui