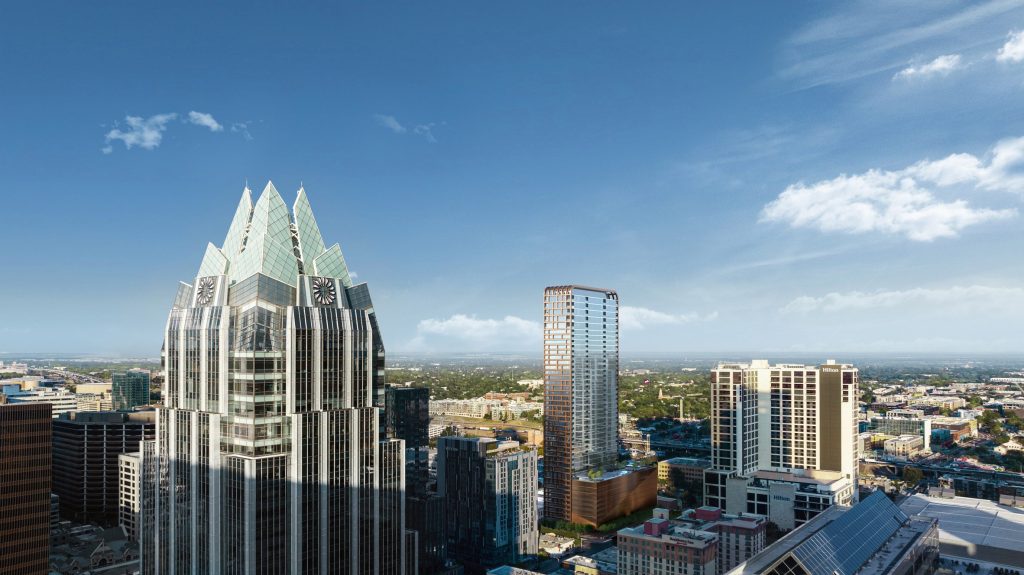 The plans for HKS's supertall Wilson Tower in Austin, Texas, have been scaled back. With 450 apartments, the 80-story residential tower was set to be the tallest building in Texas at 315 meters.
Dezeen says, "the shorter building reduces the planned density and addresses concerns over accessibility and approachability."
"We are making some changes to the ground floor in response to the Design Commission's feedback and changes to the vertical nature of the building in response to current market conditions," Wilson Capital president Taylor Wilson informed Dezeen and added, "Construction costs and interest rates are both higher now than they were when we originally designed the project," Wilson said.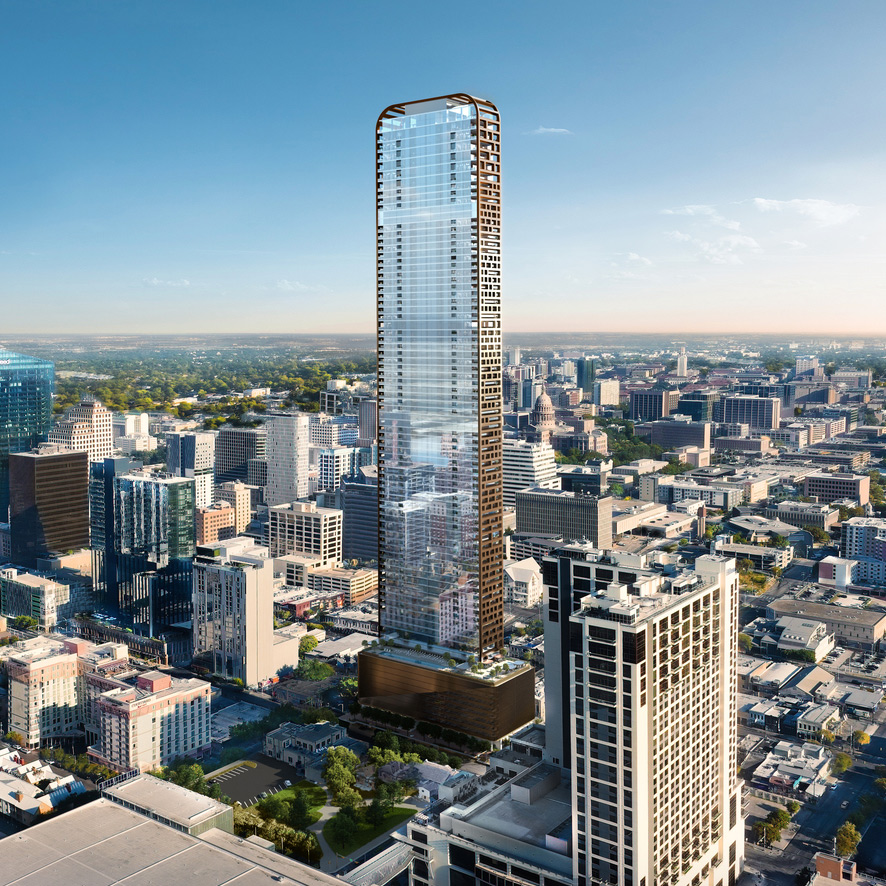 The new design, which is half the size of the original tower, retains the brise soleil-wrapped facade with a blocky metal exoskeleton that climbs up the narrow sides and over the rounded rooftop, while glass covers the broadsides. Thin vertical louvers that curve around the corners band the lower corner volume.
The tower will be covered in brise soleil, providing shade from the hot Texas sun and wind while also providing structural strength. This brise soleil gives the building distinctively shaded and comfortable outdoor living spaces.
Austin, dubbed "Silicon Hills" after California's "Silicon Valley," has emerged as the country's newest high-tech and startup activity hotbed. Texas' capital defines the "City of Business" for its low cost of living (relative to the San Francisco Bay Area), business-friendly environment, and eclectic culture. It is home to the recently opened Tesla Gigafactory as well as other titans such as Google and Microsoft.