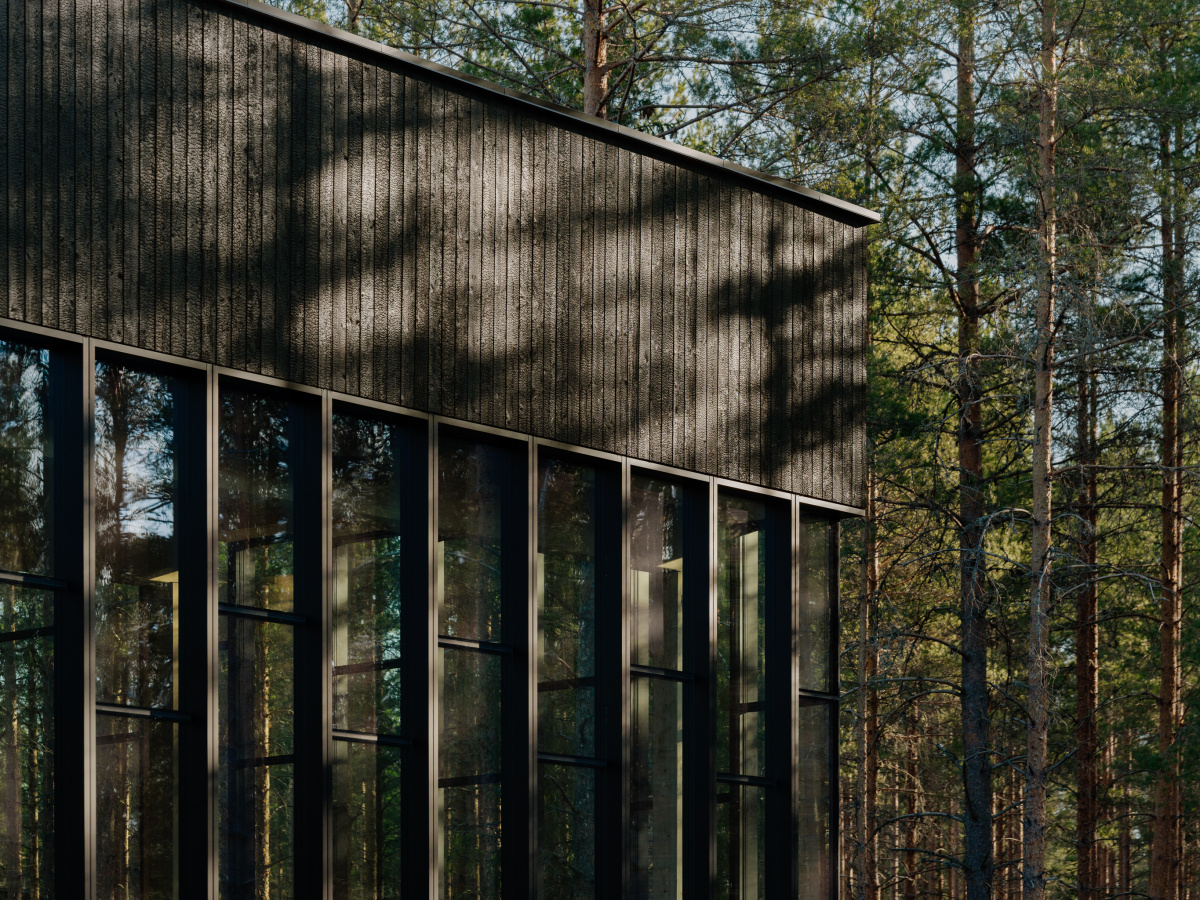 Vestre and BIG present "THE PLUS." It consists of a new furniture factory, a visitor center, and a ≈120 hectare explorable forest. The vibrant manufacturing village is committed to the most environmentally friendly, carbon-neutral fabrication of urban furniture, paving the path for future manufacturing facilities and high-efficiency production.
The 7,000 m2 production facility, Norway's single most significant investment in the furniture sector in decades, doubles as a public park and corresponds with the region's ambition to build a green manufacturing center outside of Oslo. The structure, built in 18 months and constructed of local mass wood, low-carbon concrete, and recycled steel, is expected to become the first industrial building to receive the highest environmental BREEAM Outstanding grade.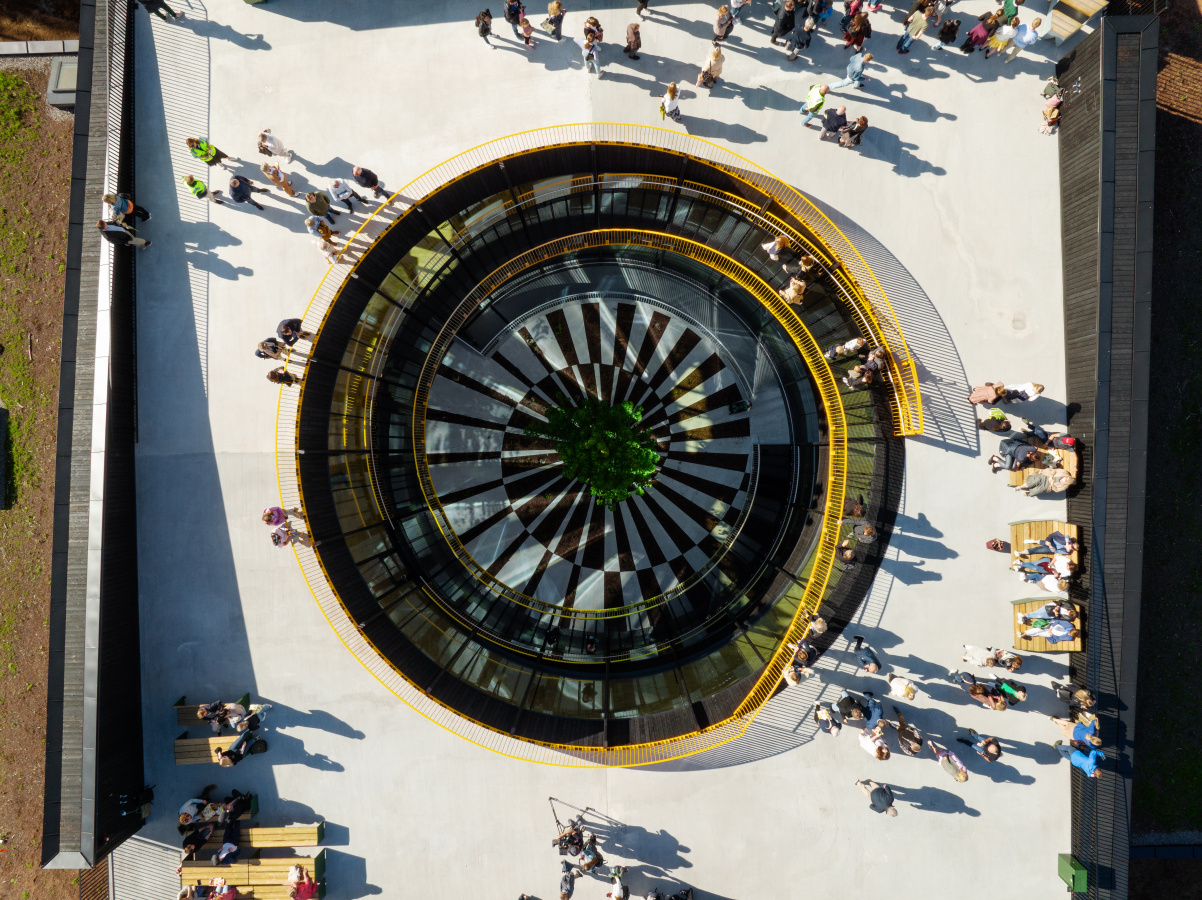 The Plus is envisioned as a radial array of four primary production halls – a warehouse, color factory, wood factory, and assembly – that join at the center and intersect to form the 'plus' shape. The design allows for an efficient, flexible, and transparent workflow between the production units and the user-friendly visitor experience. The entire interior is structured like a flowchart, with the color of each machine spilling out into the ground. Exploring The Plus is like traveling through a bright archipelago where the experience and overview of the factory's activities merge.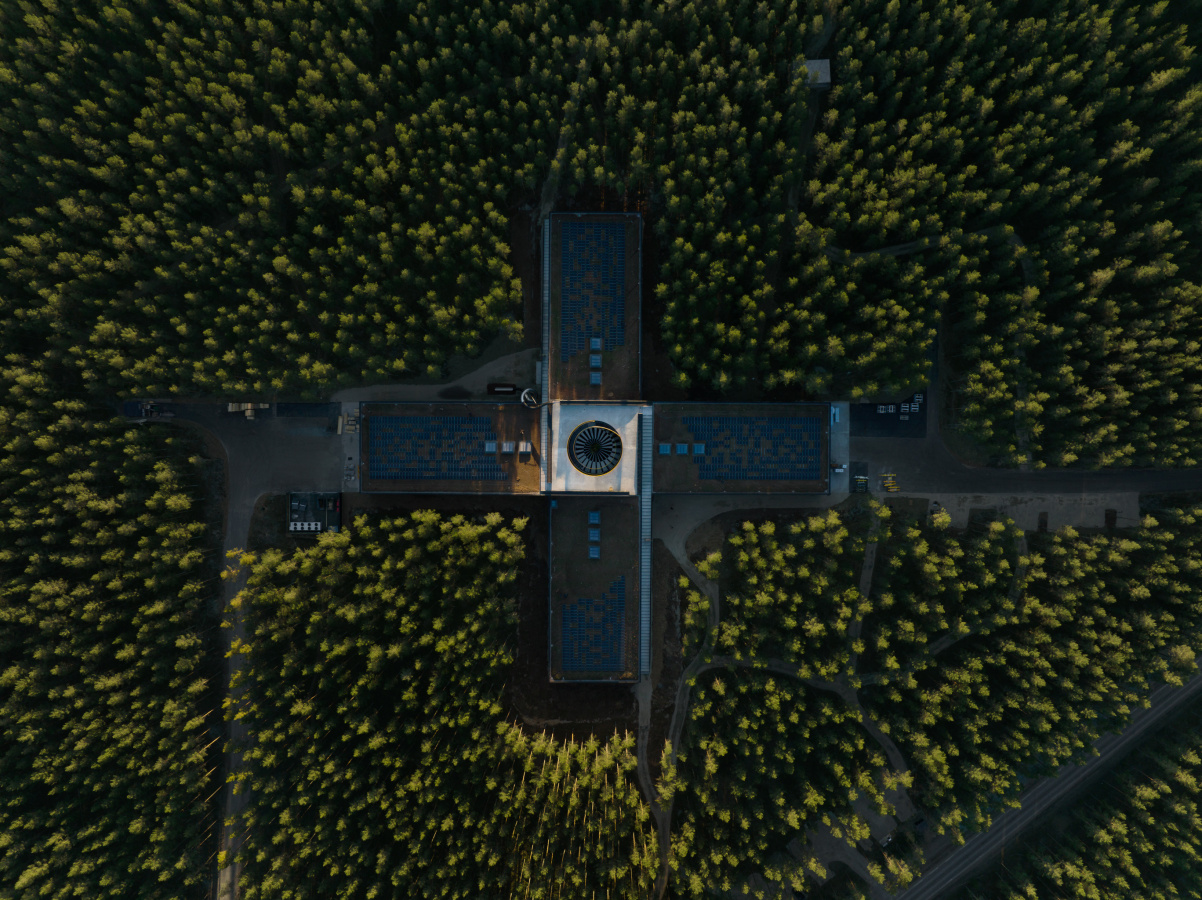 Exhibition Center
"Vestre Energy and Clean Water Center" has an exhibition center where the public may learn about energy, water, and circular design, at The Plus's core. Vestre's staff can process logistical traffic optimally thanks to a logistics office with direct links to all four production halls. The core focus is on a public, circular courtyard where the most recent outdoor furniture collections are shown and change with the seasons. The courtyard also serves as a panopticon for visitors and employees to witness the factory's manufacturing operations entirely.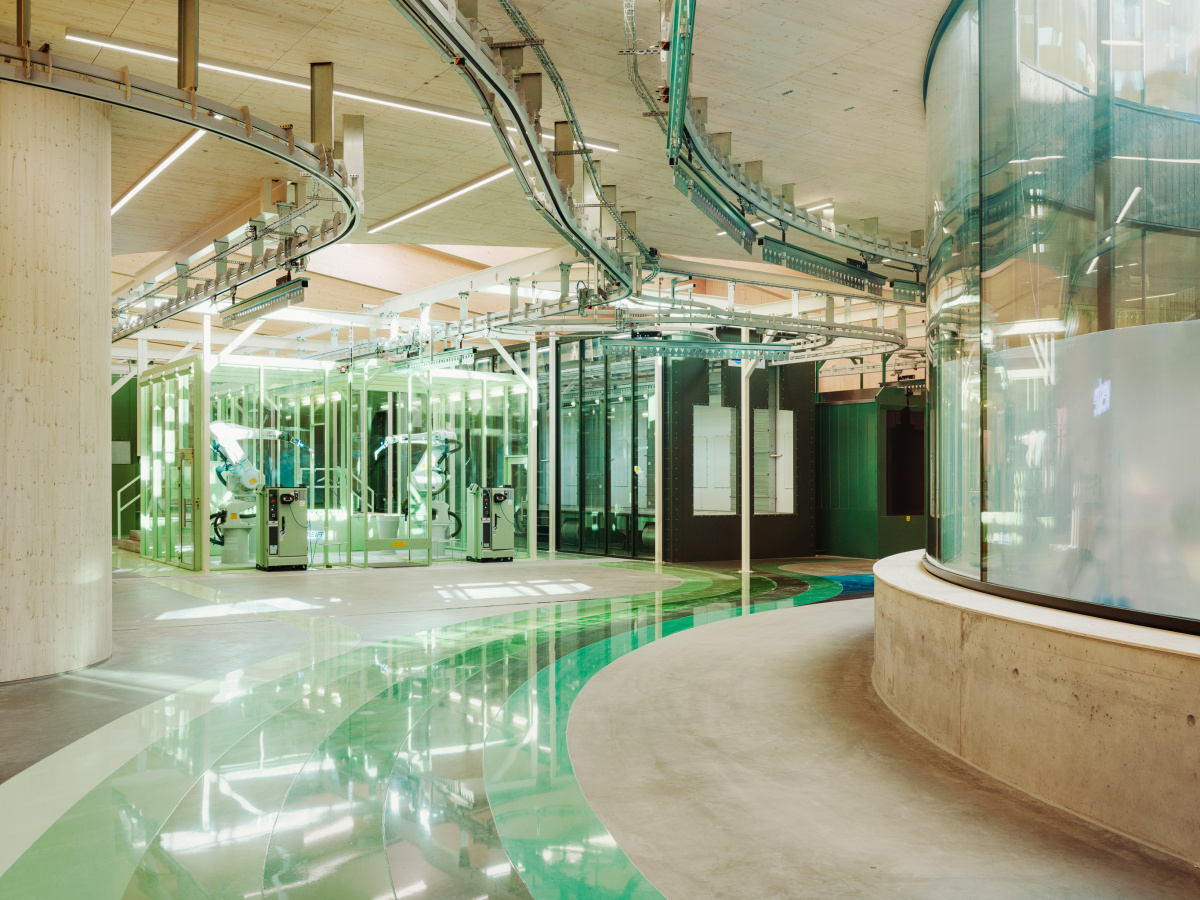 Each wing of the factories has one alternate ceiling corner elevated to create slanted roofs that provide views into the working halls and the forest beyond. The sloping roofs are extended along the color and wood factory to make a route for tourists and personnel to climb up and down the building while witnessing the production operations within. All four manufacturing units are constructed with free-spanning, cross-laminated wood spanning 21 meters, resulting in flexible column-free spaces.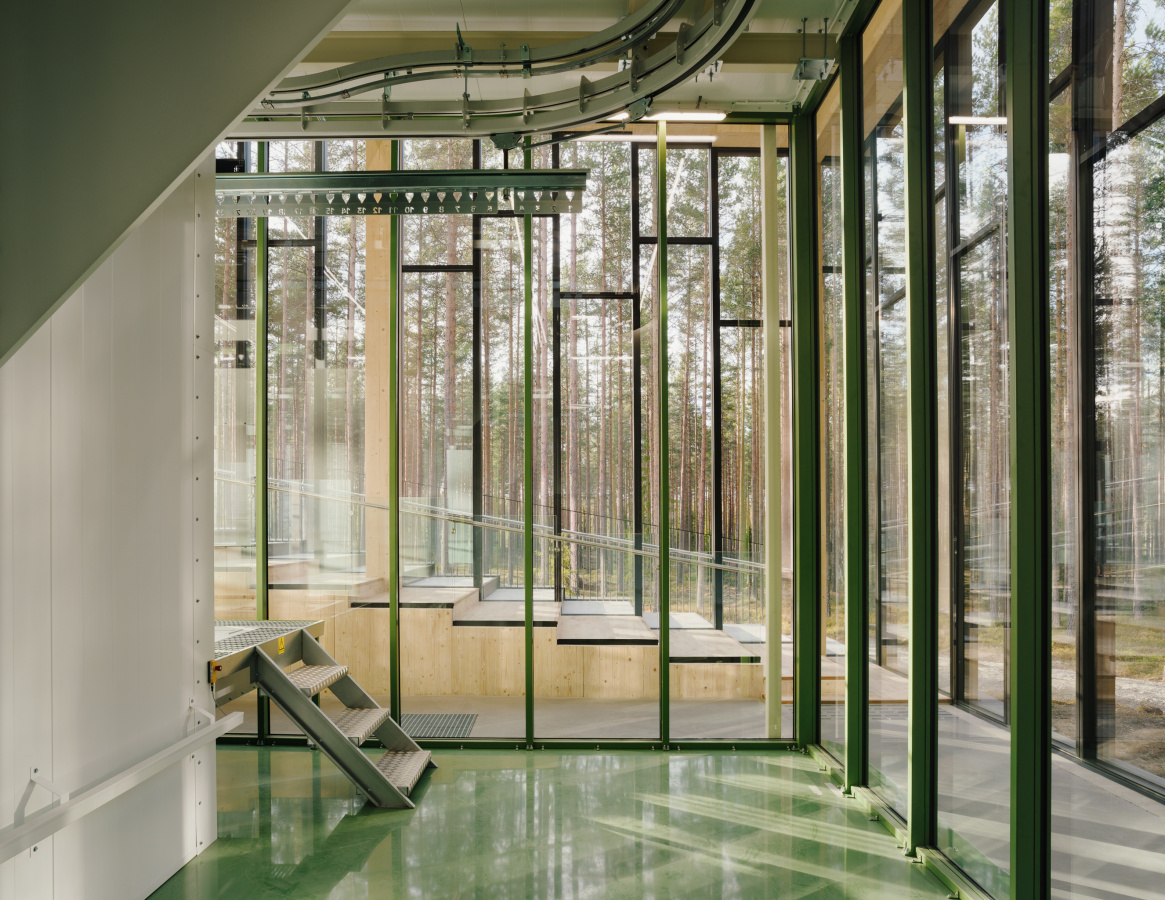 Visitors and personnel will be welcome to hike around the complex from all four sides, finishing on the green roof terrace. Wheelchairs and strollers can enjoy the winding walk and the pleasure of being surrounded by pine trees on all sides, thanks to an ADA-accessible ramp.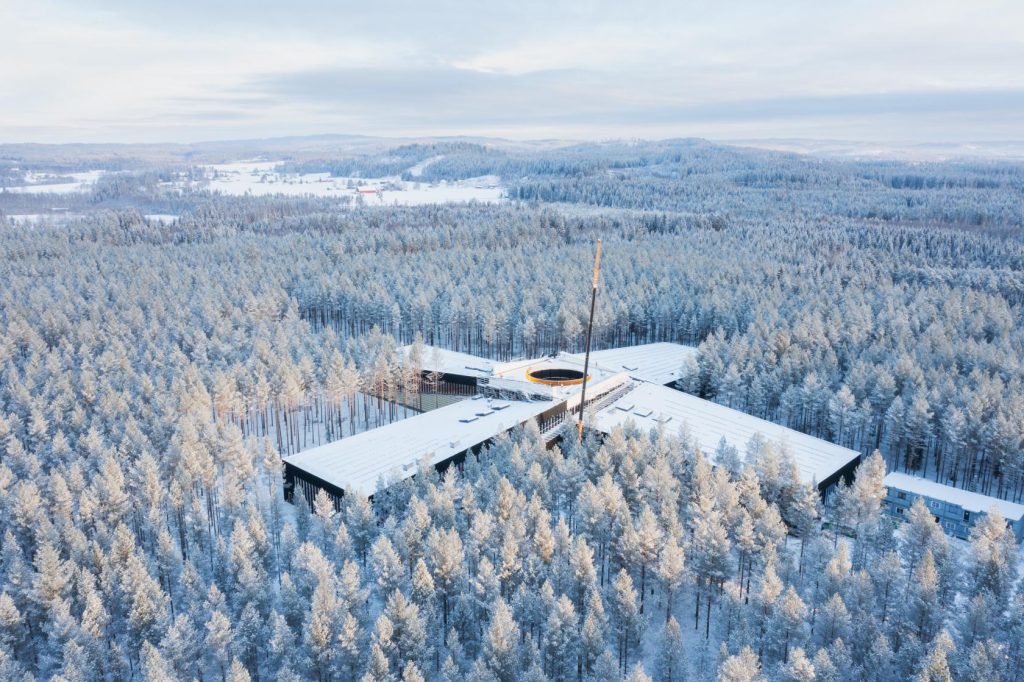 Stefan Tjust, CEO of Vestre
"The Plus will be the world's most environmentally-friendly furniture factory. Building The Plus is an important step in reaching this goal. By using cutting-edge technology and Scandinavian collaboration, we can produce faster and greener than ever. In that way, we will ensure global competitiveness through our leadership in environmentally-conscious production."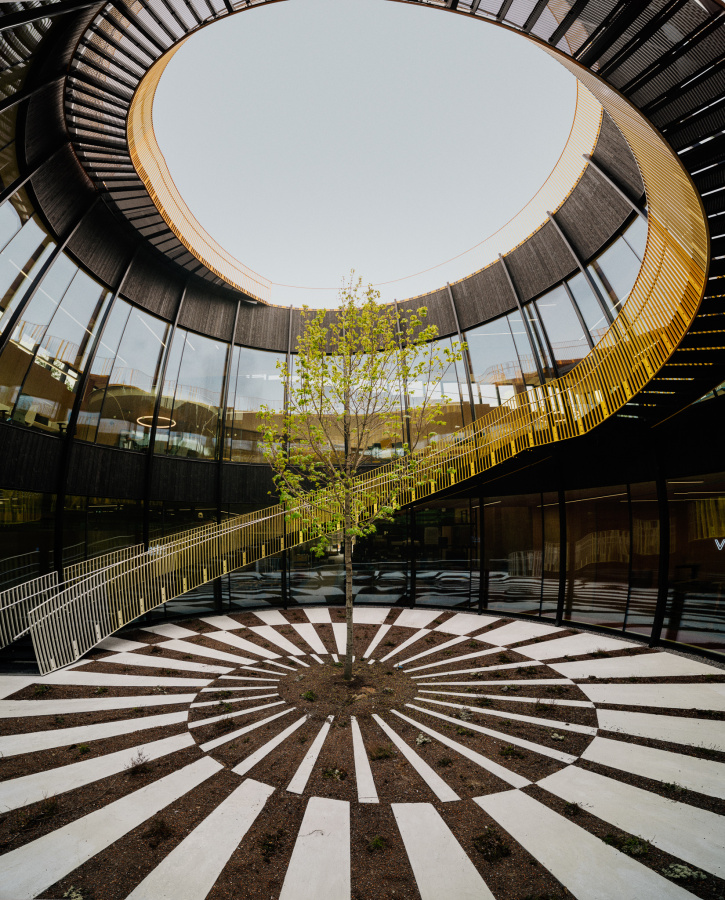 Eco-efficiency
The Plus is likely to become the world's first project of its sort to receive the highest environmental BREEAM certification, 'Outstanding.' An 'Outstanding' building is a global pioneer. Less than 1% of all new non-domestic buildings will meet this extraordinarily high standard. Currently, no industrial projects in the Nordic area are close to outstanding. Vestre hopes to demonstrate that industrial initiatives may also be global environmental pioneers with this project.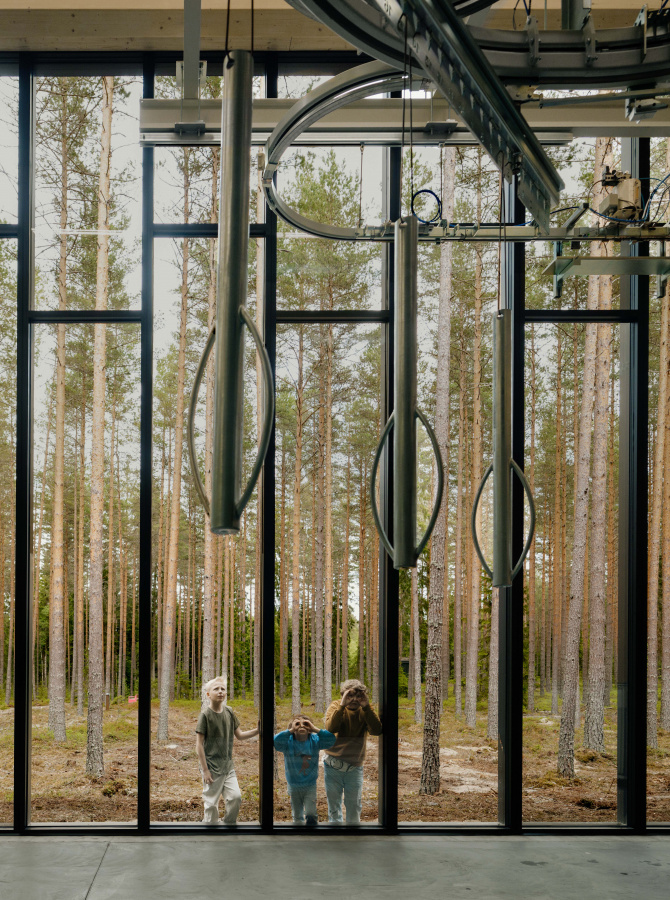 On the roof, 900 photovoltaic panels are positioned and angled to maximize solar efficiency. In contrast, effective construction and material methods, rainwater collection systems, heat and cooling systems, green roofs, electric vehicles, and other features contribute to a 90% lower energy demand than a conventional factory..
The Plus exemplifies how advancements in fabrication and manufacturing can help shape future factories and how we experience them. It is a hybrid of a transparent and open production facility, a public park, and a literal green landmark for the manufacturing industry, proving that production can be sustainable and profitable even in a high-cost country like Norway.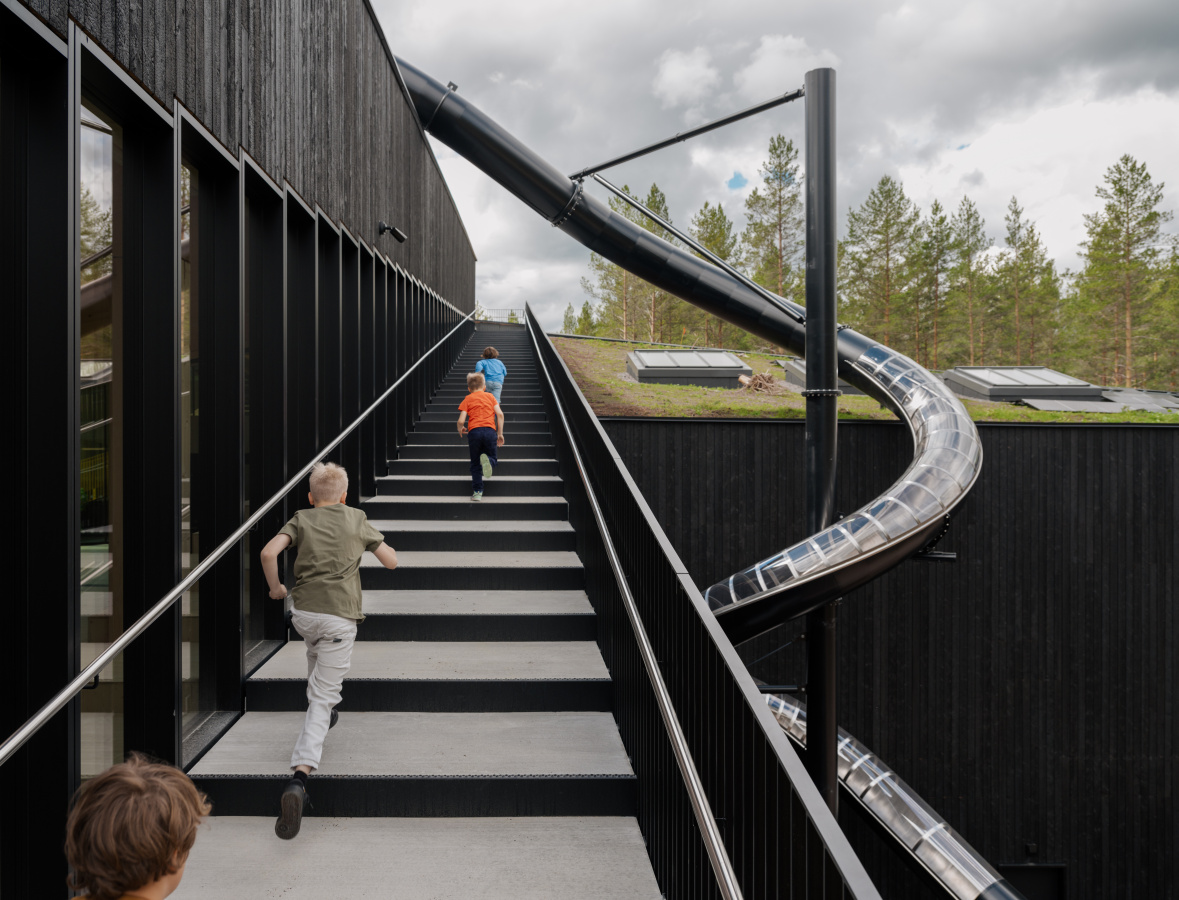 Project Info
Architects: Bjarke Ingels Group
Year: 2022
Area: 7000 m2
Location: Magnor, Norway
Local Engineer: Bollinger+Grohmann
Acoustic Consultant: Gade & Mortensen
Ecologist: Asplan Viak
Building Physics Consultant: Norconsult
Project Management And Site Administration: Fokus Rådgivning
Façade Contractor: Reflex
Photographs: Einar Aslaksen