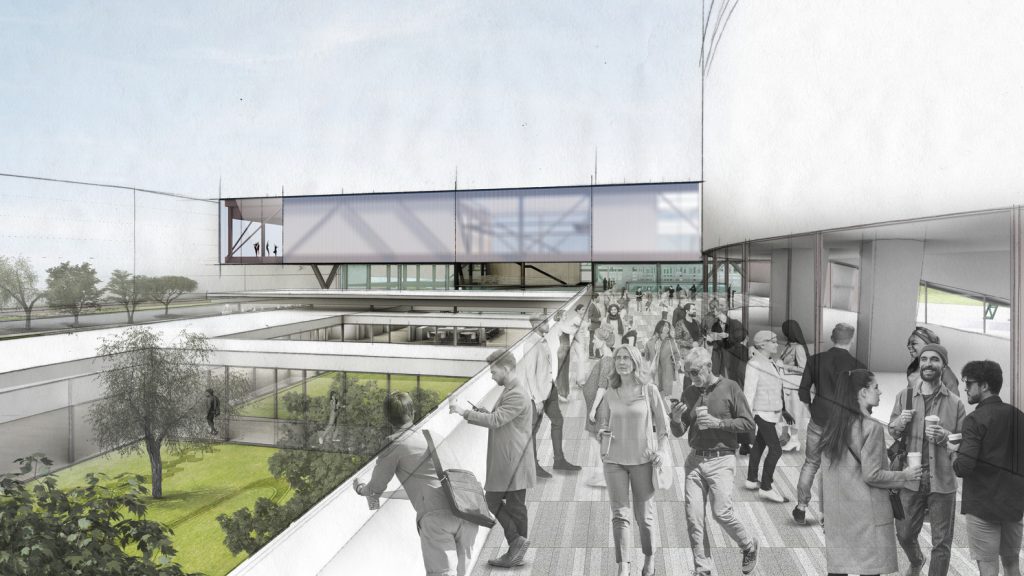 The international competition to design the new Pina Bausch Zentrum in Wuppertal, Germany, was won by Diller Scofidio + Renfro. The design and revitalization of the Tanztheater Wuppertal and creating a new production center will honor Pina Bausch's legacy as a dancer and choreographer. The structure will be inspired by Pina Bausch's ethos, serving as a model for a new generation of choreographic leaders.
Pina Bausch Zentrum is a cultural island on the Wupper River with specific design programs. First, the Tanztheater Wuppertal Pina Bausch, a company founded by the iconic choreographer and now led by Boris Charmatz, will be preserved and modernized. Second, a new production center with flexible infrastructure that allows for large-scale creative freedom and multidisciplinary stage products. The design also incorporates an archive of Pina Baush's vast artistic legacy, which will serve as a hub for study, research, and programming. Finally, the Wupperbogen Forum is a public space centered on socializing and collaboration, bridging communities from all walks of life in the cultural center.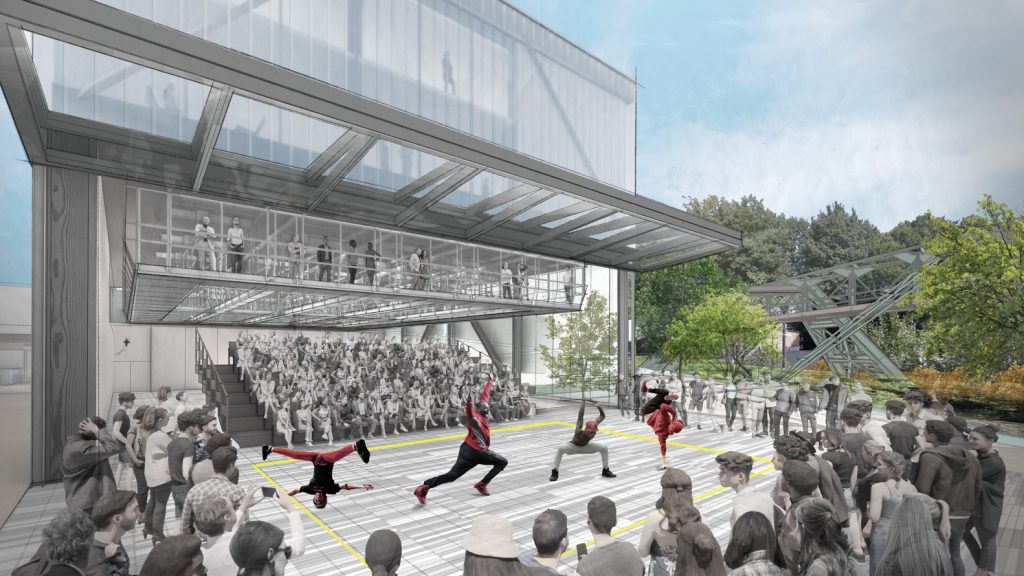 Aside from the production stage centers, the design includes an archive of Pina Bausch's vast artistic legacy, including a library, study, research areas, and a public platform to encourage community involvement in various creative and academic disciplines. Throughout the proposed design, various contrasting and flexible spaces encourage and foster conversation across the project's numerous program components.
Pina Bausch Zentrum and its surroundings are made up of different spaces that can be programmatically understood based on their characteristics and the concept of dichotomy. These spaces can be indoors or outdoors, planted or paved, environmentally controlled, or left to their natural state. The center makes visible and accessible the creative activities taking place within it, such as rehearsals, performances, events, exhibitions, and food.
The public is invited to view behind-the-scenes activities such as installations, rehearsals, and performances from an elevated pathway accessible from the courtyard and surrounding landscape throughout the design. A terrace above the archive zone creates an outdoor space next to the Ballet Hall for dancers to warm up or continue rehearsals. A continuous Riverwalk with terraced edges also allows dancers and audiences to interact directly with the water of the Wupper River while protecting the site from flooding. Three outdoor plazas along this walkway bring the center's activities to the public's attention.