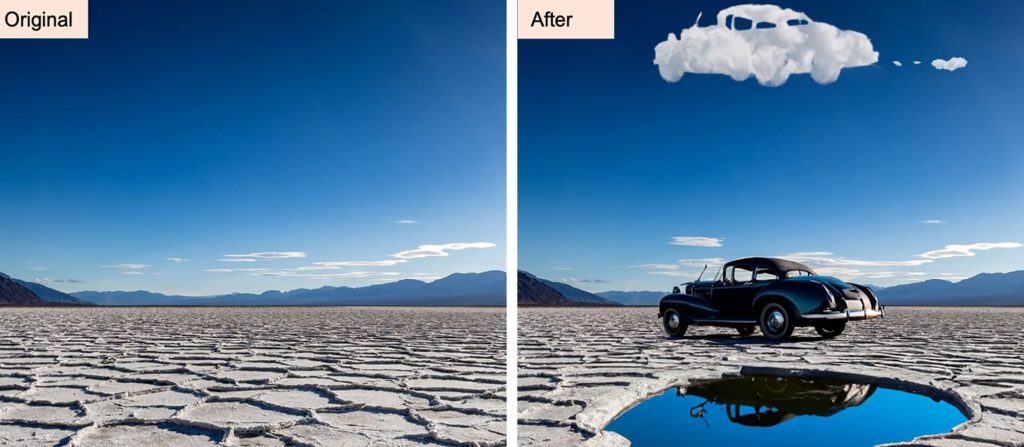 Firefly was released six weeks ago and has quickly become one of Adobe's most successful beta launches. After that, a few days ago, Adobe released new AI integration which only works in Photoshop (beta). Adobe's new feature, Generative Fill, works similarly to DALL-E 2's interior and exterior painting feature. For example, if you want to paint the mountains to make a photograph look surreal, you can activate this feature by selecting that area and typing "surreal mountains with weird colors" in the prompt field.
"We are taking a creator-focused approach to generative AI and developing Firefly around our AI ethics principles of accountability, responsibility, and transparency. Our intent is to build generative AI in a way that enables customers to monetize their talents, much like Adobe has done with Adobe Stock and Behance," said Pam Clark.
Generative Fill has been seamlessly incorporated into all selection tools within Photoshop, empowering you to create without limitations. With its integration, a "Generative Layer" is developed, allowing you to work in a non-destructive manner while unlocking a world of endless creative possibilities facilitated by this technology.
With Generative AI included in Photoshop, the creative path of designers takes on a new shape, altering how you craft and blend images. Enjoy a considerable increase in workflow speed while infusing fun into the creative process. It's as simple as choosing a choice, activating the generated feature, and watching a myriad of alternatives appear in front of you. The possibilities are limitless, whether you generate with or without accompanying text instructions.
Moreover, since it operates within Photoshop, you can leverage the full power of the familiar and robust toolset to specifically adjust your images and achieve the desired outcomes. In just a few effortless steps, you can completely metamorphose your visuals, utilizing the AI-generated content to:
Add captivating elements to existing images
Remove or replace specific parts within an image
Expand the boundaries of an image, stretching its potential