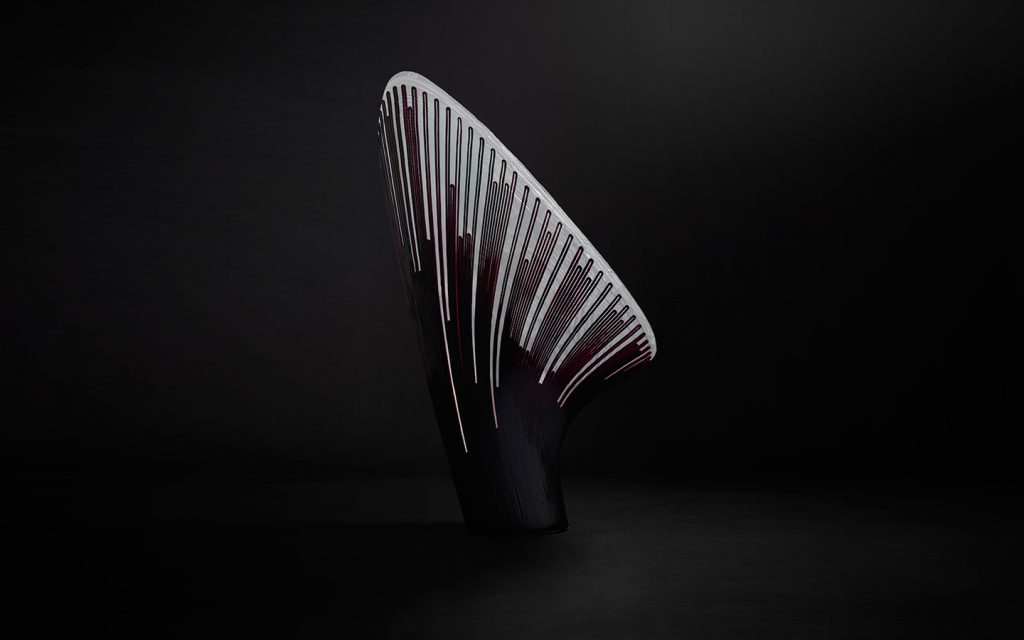 Based in Avila, the Spanish design studio Nagami is focused on combining innovation with computational design and large-scale robotic 3D Printing in the field of product design. Nagami, over the years, has shown its intricacy and versatility in the field of 3D Printing through its explorative works in furniture design and environmental production.
Their vision was to collaborate on large-scale computational design technology to create a range of customization possibilities. This unique vision has led them to collaborate with renowned designers to create groundbreaking products.  Their studio is detail-oriented, with every minute element being looked after from its conception to the software stage that allows it to come to life. Innovating in unseen territories, Nagami has made all the onlookers question their entire take on 3D printing. 
The Journey
Manuel Jiménez García conceptualized the studio, Co-Founder of Nagami, during his early college days at the AA (Architectural Association) in London when 3D Software was rather a new take on creating design products. The core idea was an innate faith that automation and 3d printing will one day take a new turn in design and architecture to make it cheaper, faster and efficient to create unimaginable forms. During the early years, Garcia experimented with a  small ABB Robot, in parallel to envisioning a commercial company that could help capitalize on robotic 3d printing. 
Meanwhile, Miguel Angel and Ignacio Viguera, Co-Founders of Nagami, experimented with desktop 3d printers. Over the years a rented garage size industrial space started their experiments which soon lead to creating their own line of 3d printed products.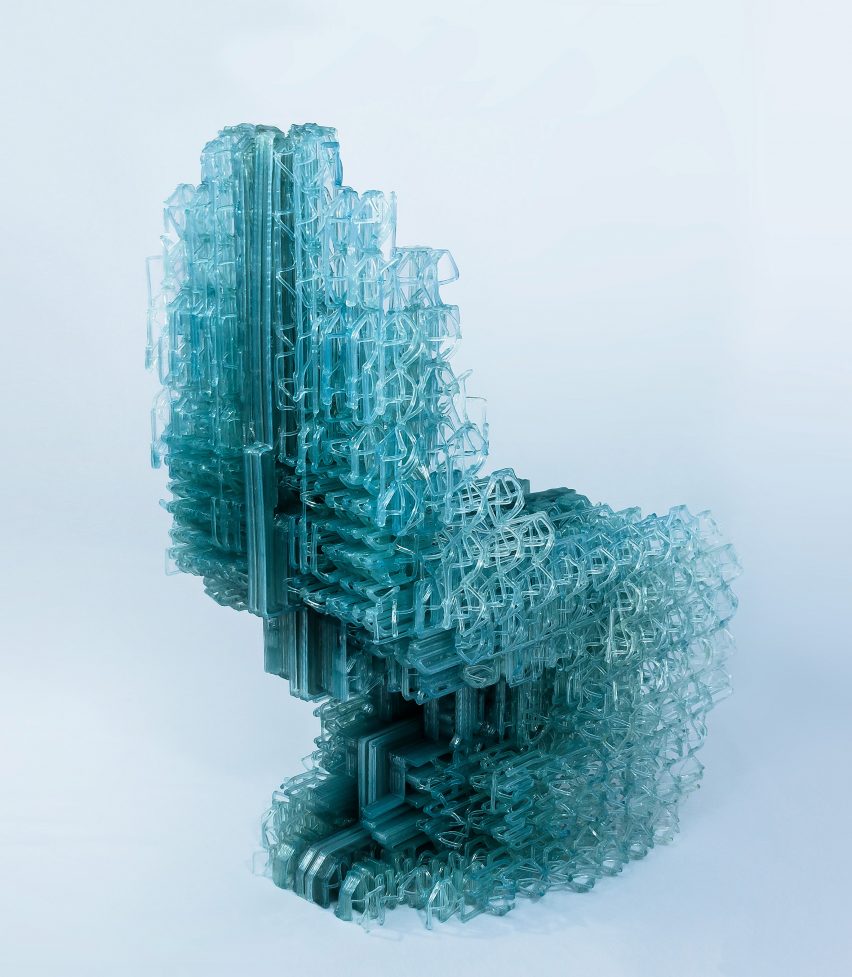 One of their most celebrated products, the VoxelChair v1.0 was exhibited in the Centre Pompidou in Paris and is still a permanent part of the museum since then. After this, Nagami has created some astounding products such as Nital, Nobu, Estrat and has also launched their exclusive products line designed by Zaha Hadid Architects, Ross Lovegrove, and Daniel Widrig. And not just this, all these products were part of the Milan Fashion Week. 
Manuel Jiménez García: "We believe that automation will change manufacturing in all disciplines, leading to a more sustainable future. Particularly the furniture industry still operates in a very traditional manner, with very long production chains, and with high initial capital investment to start developing a new product, this leads to an inevitable serialization to allow product mass-production and bring the retail cost down." (Design Wanted)
Nagami also views 3D printing as a positive contributor in the reduction of CO2 emissions. They have also been a contributor during the pandemic by producing CV19_Fab_Avila, a face shield created by 3D Printing with the help of the Prusa model. 
Rise & Bow X Zaha Hadid Architects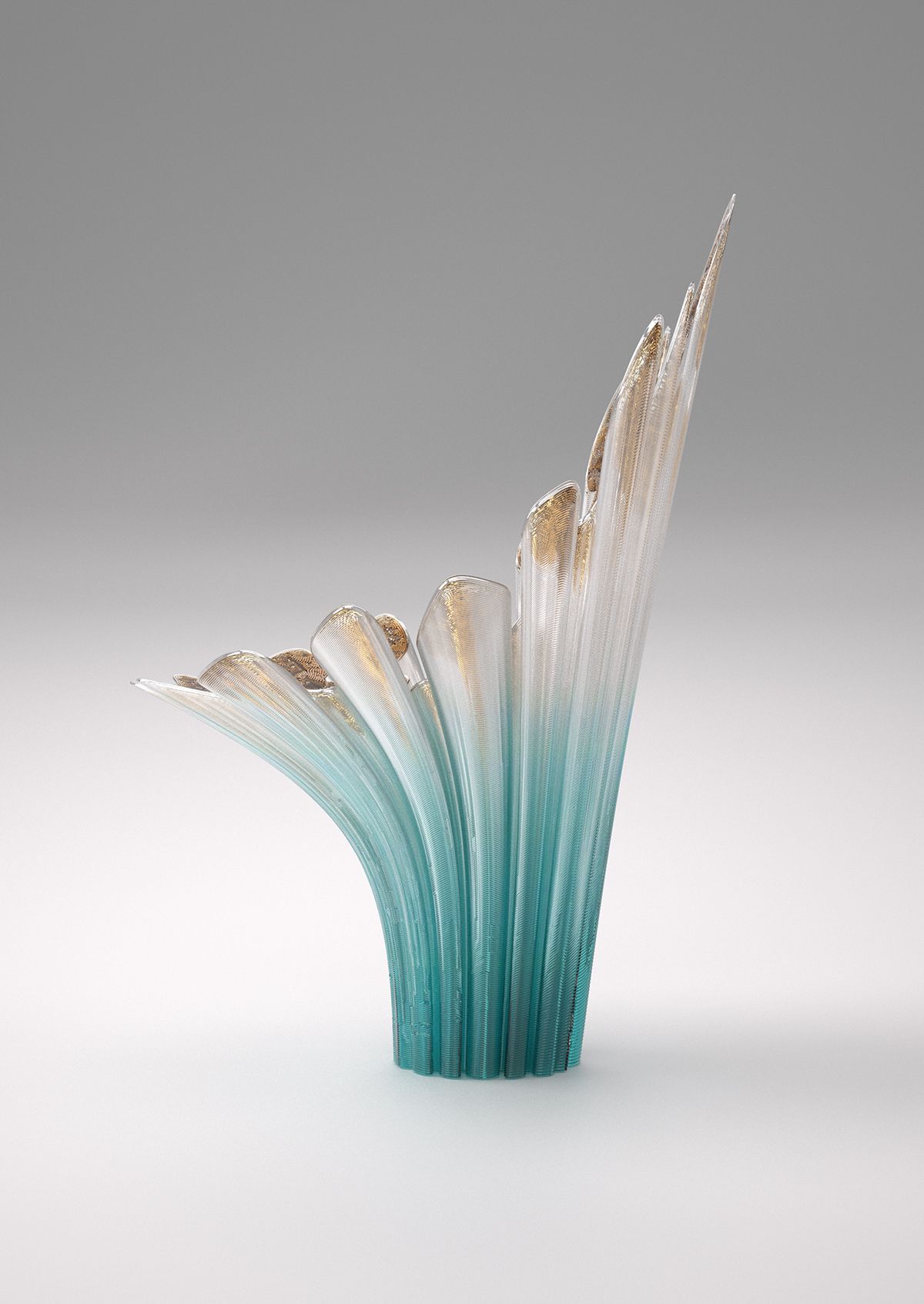 In collaboration with ZHA, Nagami has created a pristine design with innovative materials and fabrication methods for a computationally based chair. These chairs have been printed with a pellet-extruder with raw plastic particles. The material is PLA, a non-toxic, biodegradable material made from corn starch, making it extremely light and stable. It is also made from renewable sources making it entirely sustainable in design. 
"We design products that until now were just waiting for the right technology to come to life: not only objects that you can hold, but also that you can feel and experience as part of your environment," said Nagami Design founders Manuel Jimenez García, Miki Jimenez García, and Ignacio Viguera Ochoa. (Dezeen)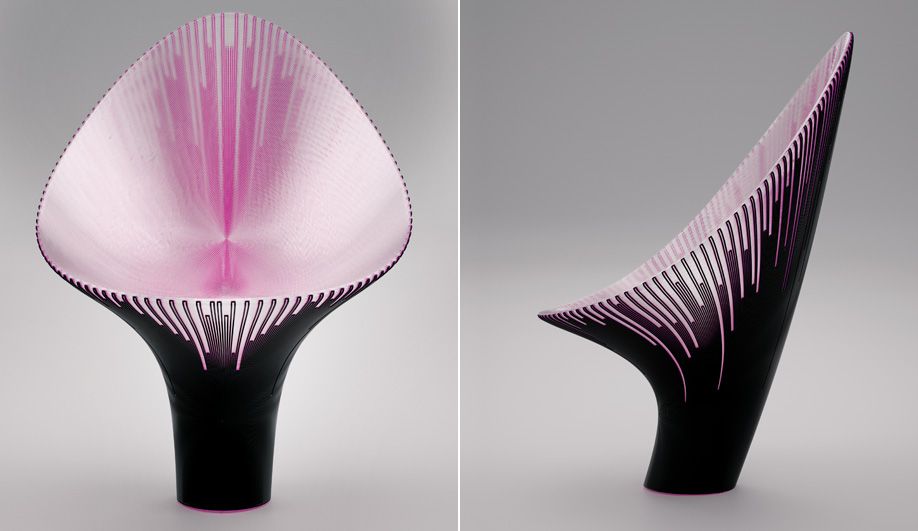 While the Bow chair has darker hues, the Rise chair has a blue base that turns white as it goes upwards with gold detailing to accentuate the design. The color gradients and unusual patterns create a mesmerizing setting to redefine the traditional spatial relationship between furniture and its setting. 
Next in Line for Nagami
Nagami is still involved in contributing face shield towards the pandemic with 100% of their resources on it. A collaboration with the designer Ross Lovegrove for a series of large scale prices in Shenzhen is in the pipeline. They are also creating a product collection with Parley for the Oceans. Sharing their passion for sustainability, they are collaborating with to Foundation to create products that will be used in some of their initiatives.
The Founders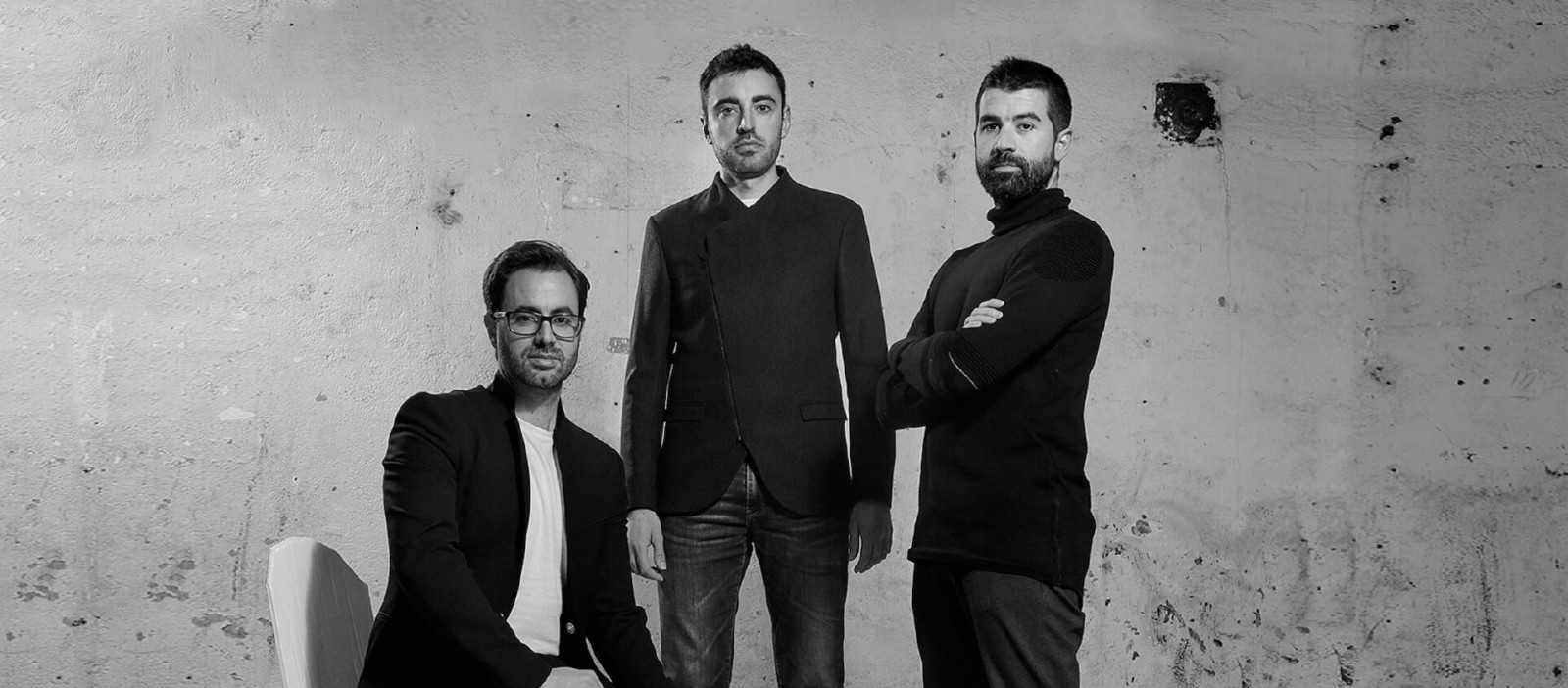 Ignacio Viguera Ochoa – Co-founder and CTO
Miguel Ángel Jiménez García -Co-founder and COO
About the Series
ParametricArchitecture in this series explores global 3D Printing organizations and firms that are building the future of computational design most astoundingly and innovatively. From ICON to WASP, AI SPACE FACTORY, Ai Build, and much more. Stay Tuned!
About the ParametricArchitecture
Parametric Architecture is a reputed publishing platform that has taken an innovative approach to reach and inspire our thoughts of a future, where we design to co-exist in functional, productive, and comfortable surroundings. PA is a media company that researches art, architecture, and design that are visualized through computational, parametric, and digital design paradigms. These tools define and distinctly delineate how a system interacts in a coded language that will lead to envisage better environments for a better tomorrow.