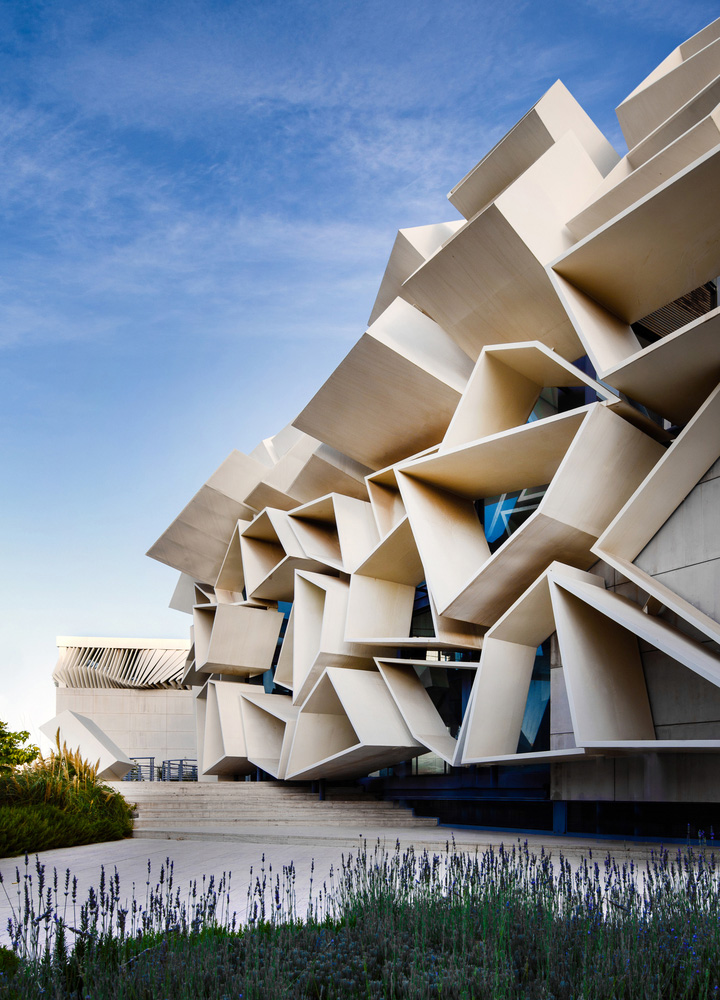 The geometric harmony in the façade of the exhibition building belonging to the Greenland Complex strikes the eye in the developing town of Sadra in Iran. This entire multi-purpose convention center designed by the architecture studio of Mehrdad Iravanian provides its visitors with areas for entertainment, sports, cultural activities, accommodation, office, and shopping. Each of those spaces with different functions has a constructional definition particular to themselves.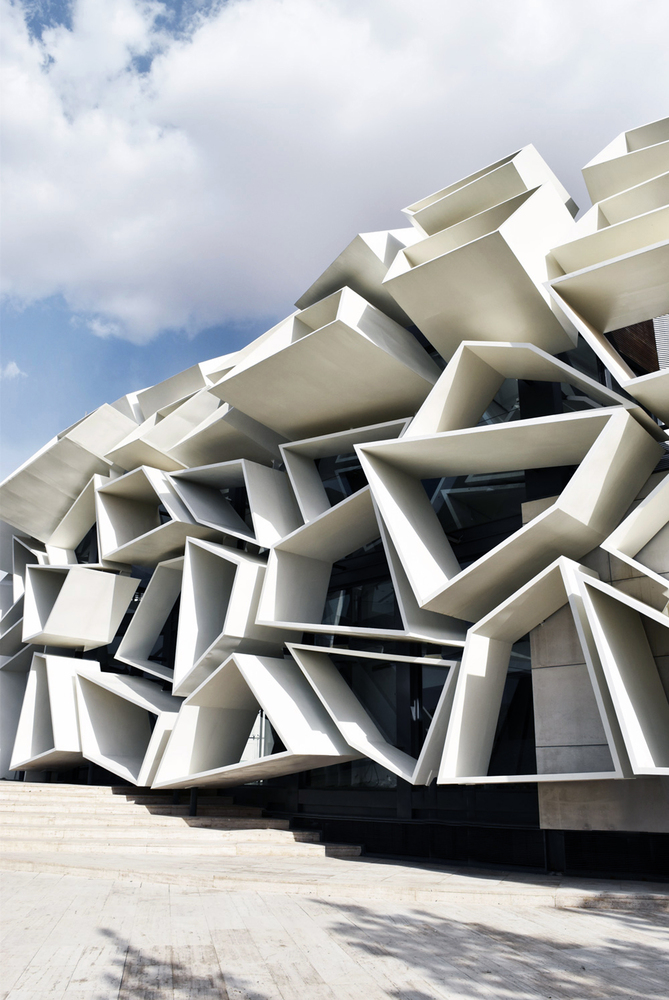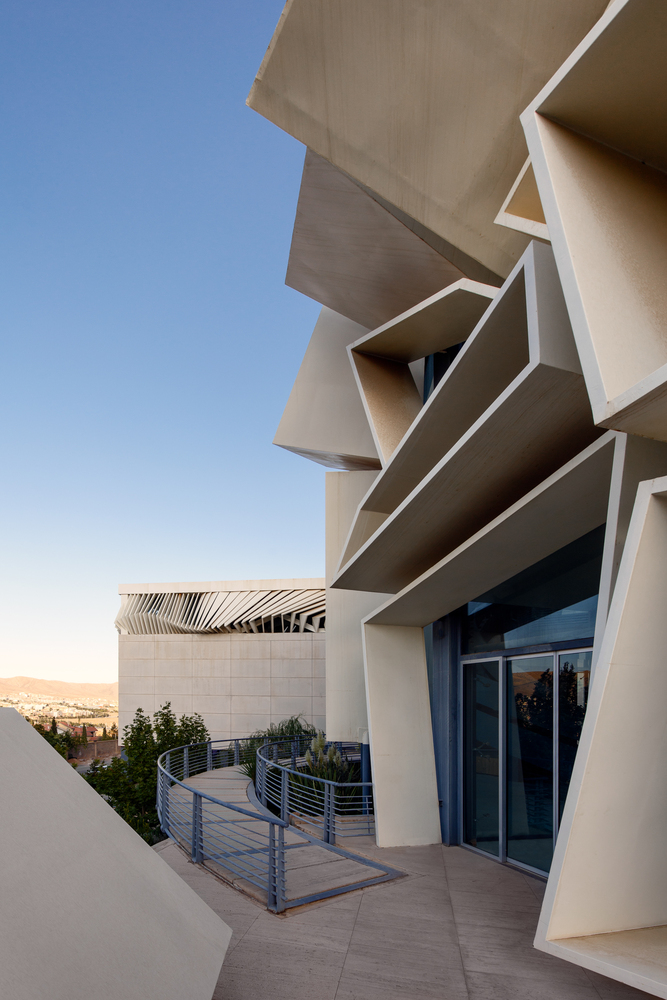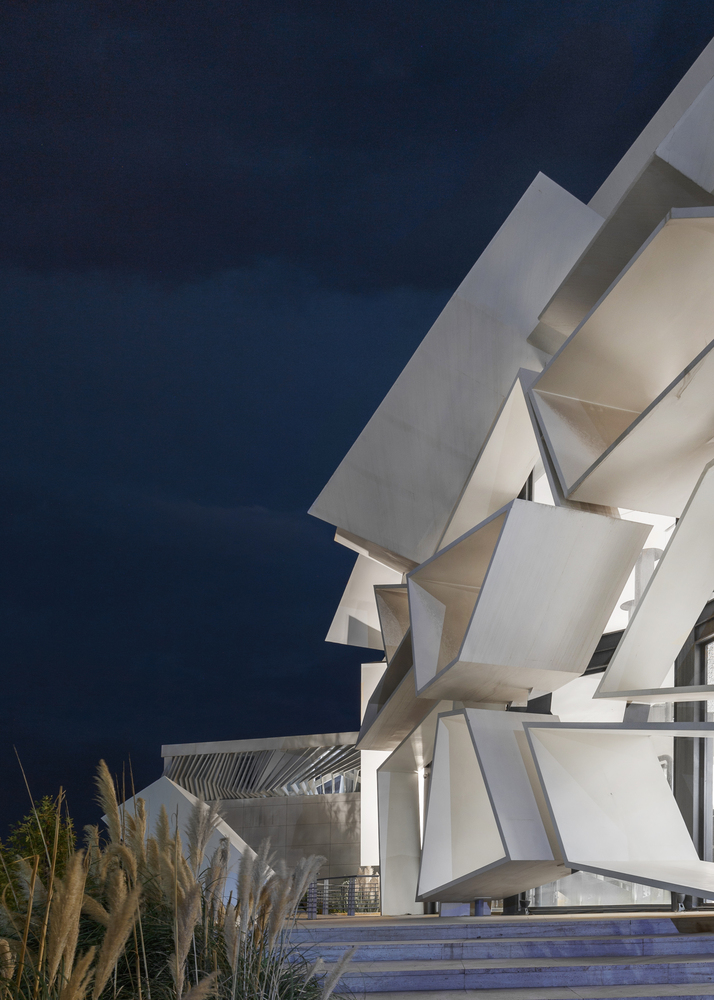 The actual design of the center with a total area of 46,178 square-meter accommodates eight individual buildings, five of which have been built so far on the site. The alterations in the scale and the material use of each of these structures determine the character of this center.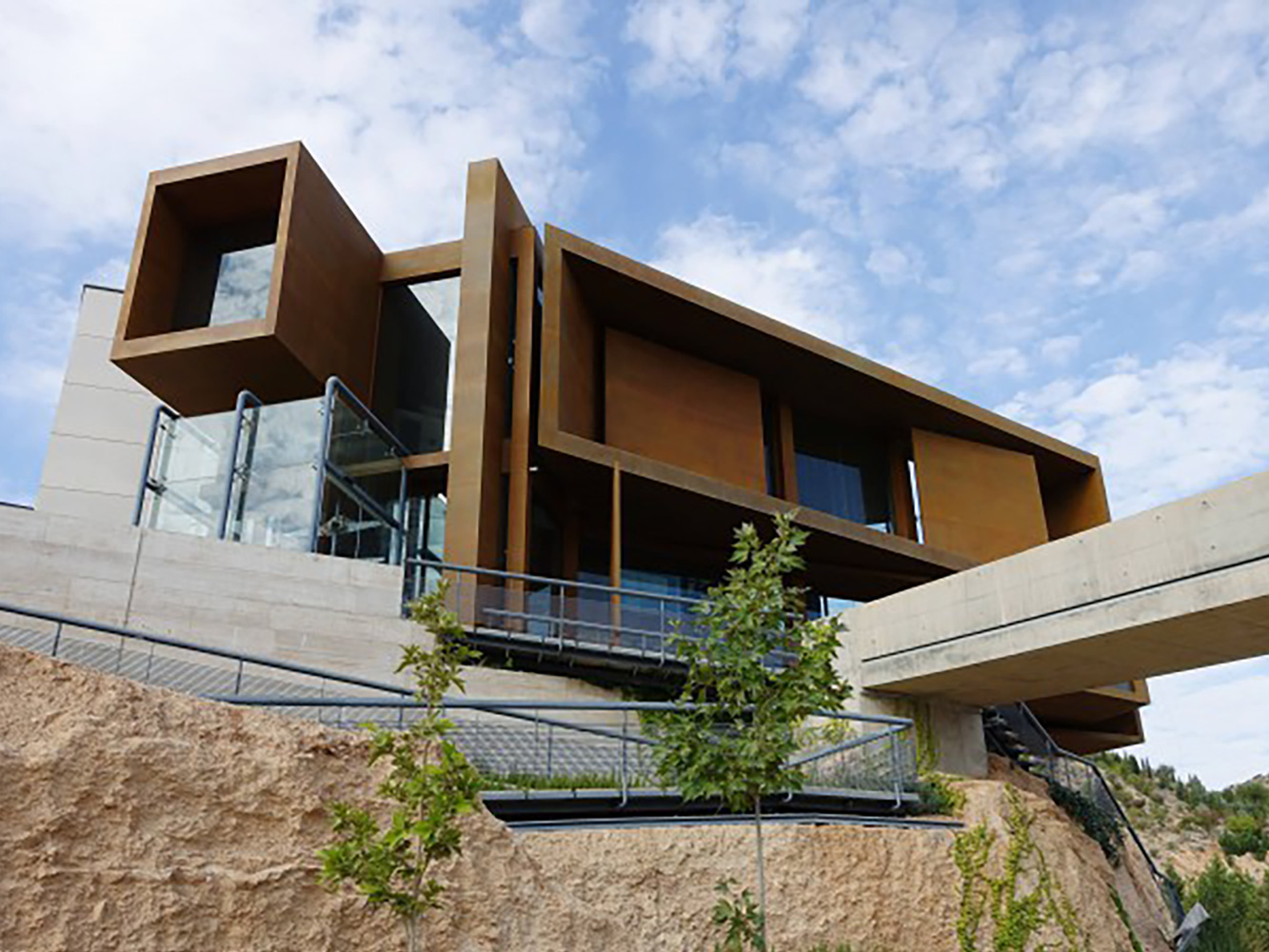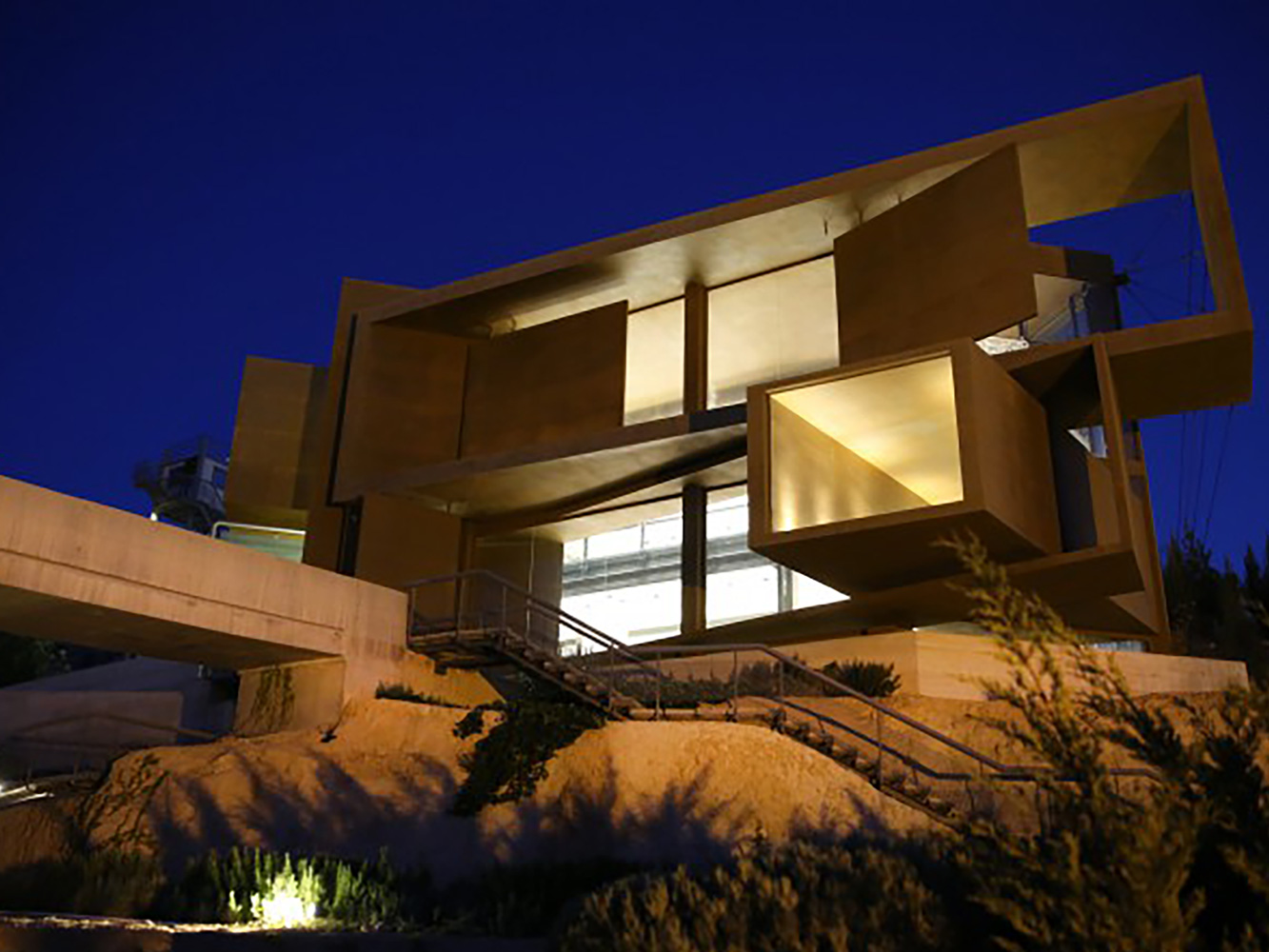 One main attraction of the complex is the exhibition building (EXB) in the south, where the other event venues such as the cultural center and the ceremonial hall also are positioned. Additionally, a brutalist bridge was designed for making a connection between the café-gallery with a dark rectangular design that has a contrast with other buildings, and the EXB. Thus, the exhibition place has become the starting point of reaching this gallery.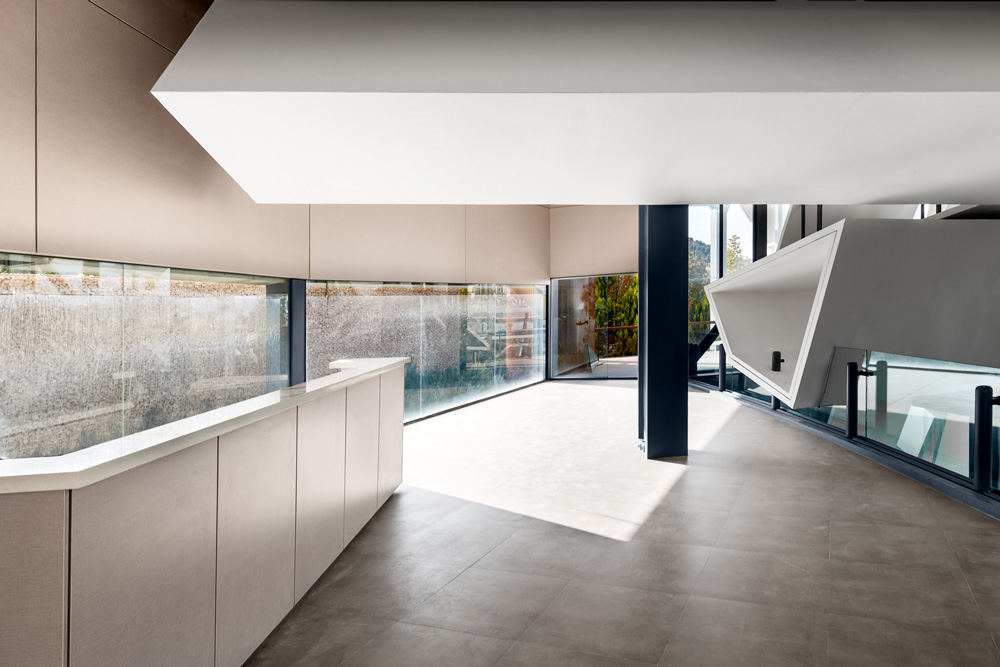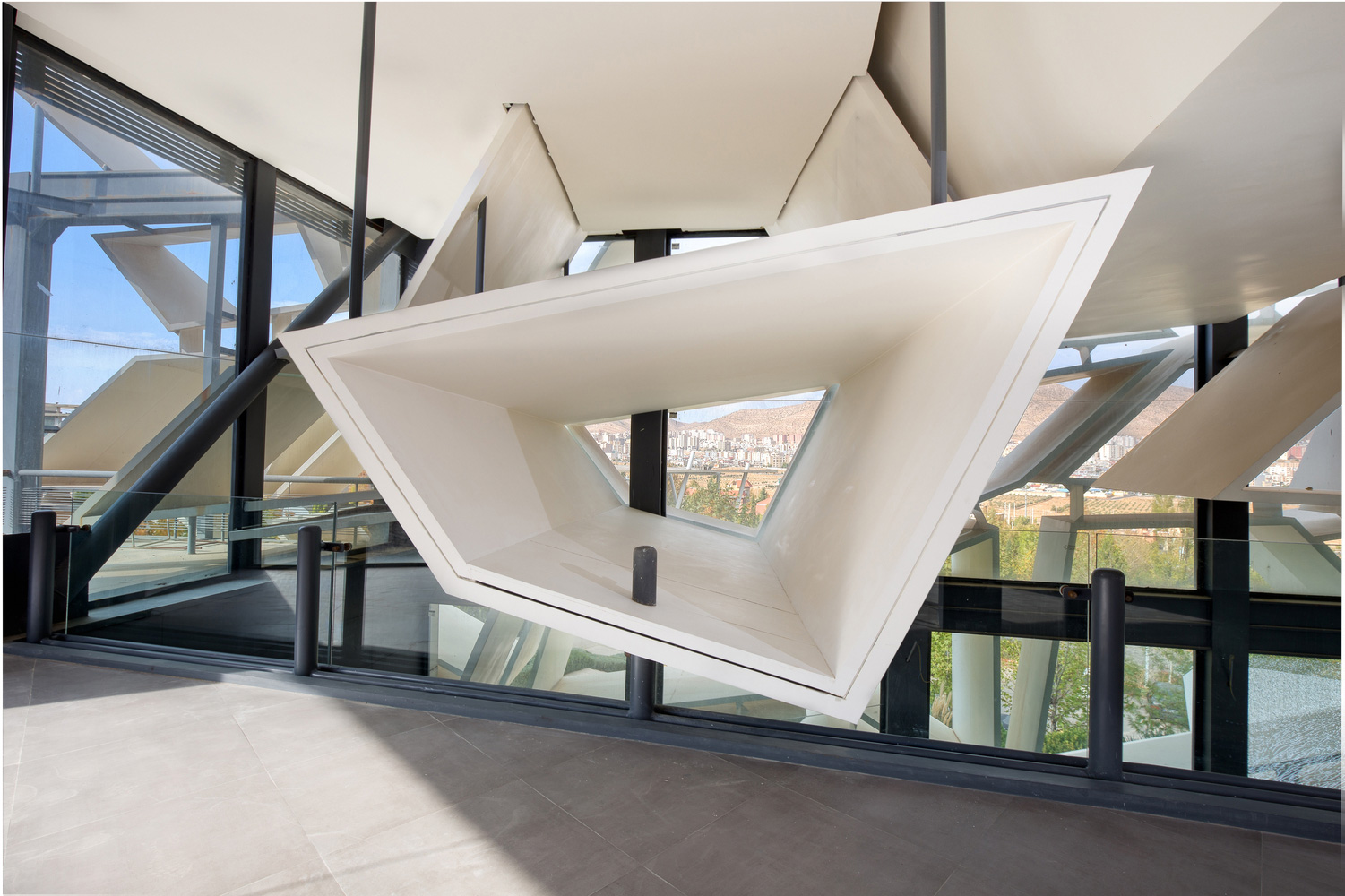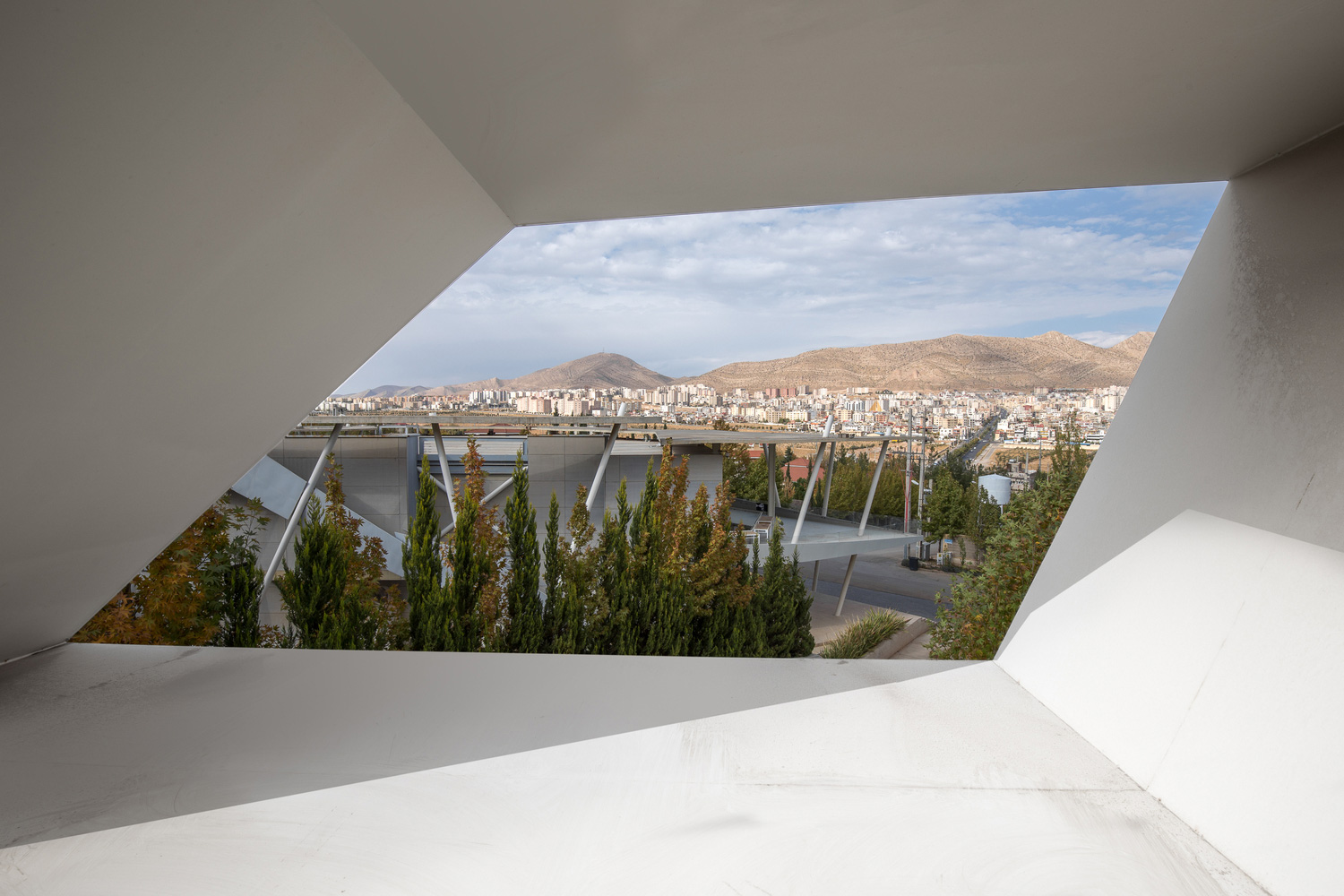 The cubic shapes used for the gallery building are deformed and multiplied for the design of EXB. This situation creates an architectural balancing effect for the decomposition between these two constructions caused by the changes in color and material. The double-skin façade, in playful volumetric forms, serves as a sunshade for the dining space of the 3-storey exhibition center while offering frames for the scenic view of the hill town.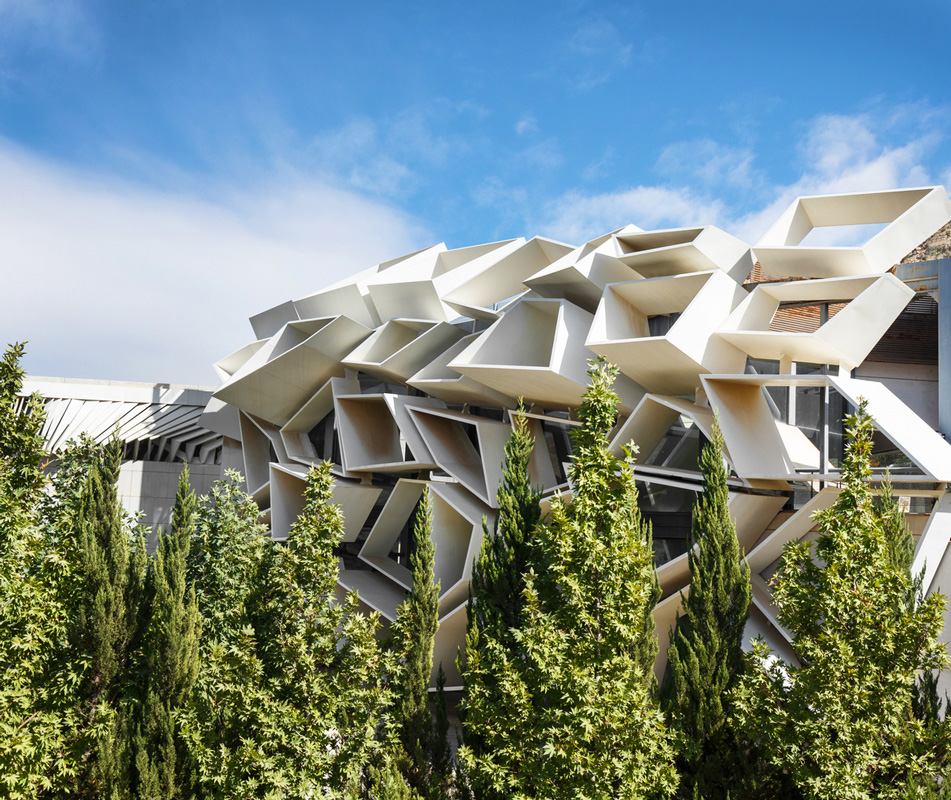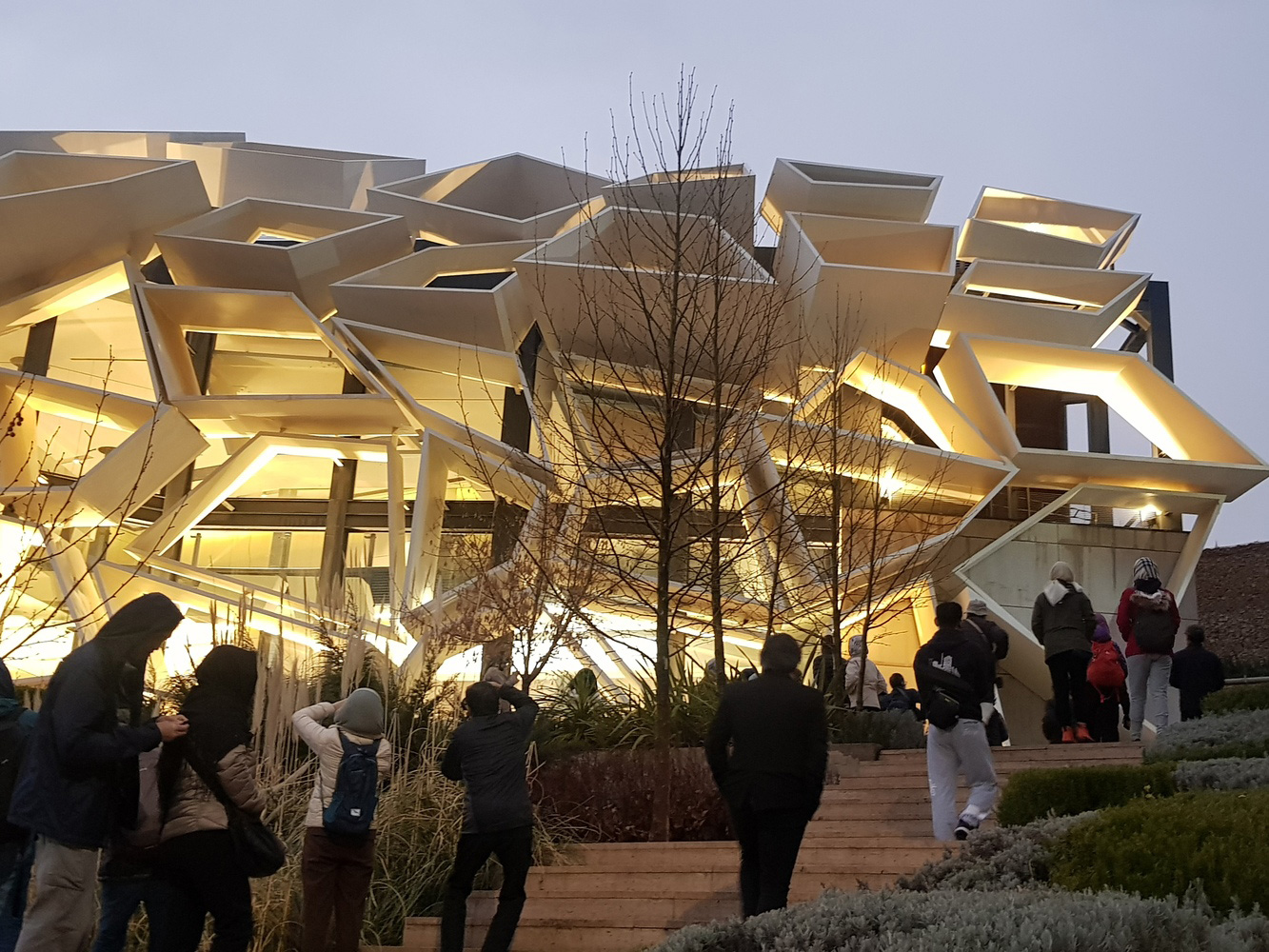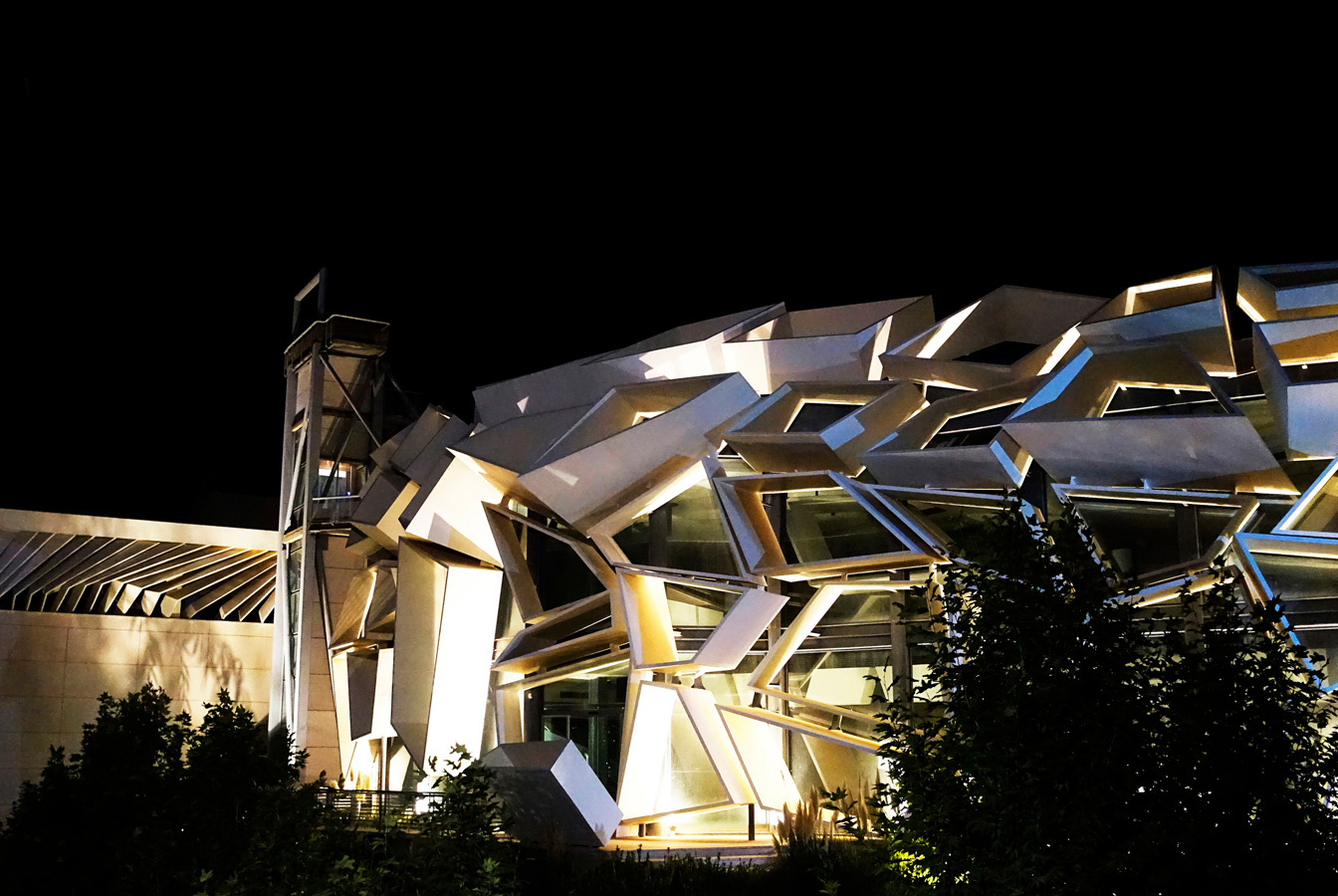 Architect: Mehrdad Iravanian Architects
Location: Sadra, Iran
Year: 2015
Built Area: 1070 m2
Photographer: Keyvan Gharaeenejad, Suzan Iravanian, Navid Atrvash