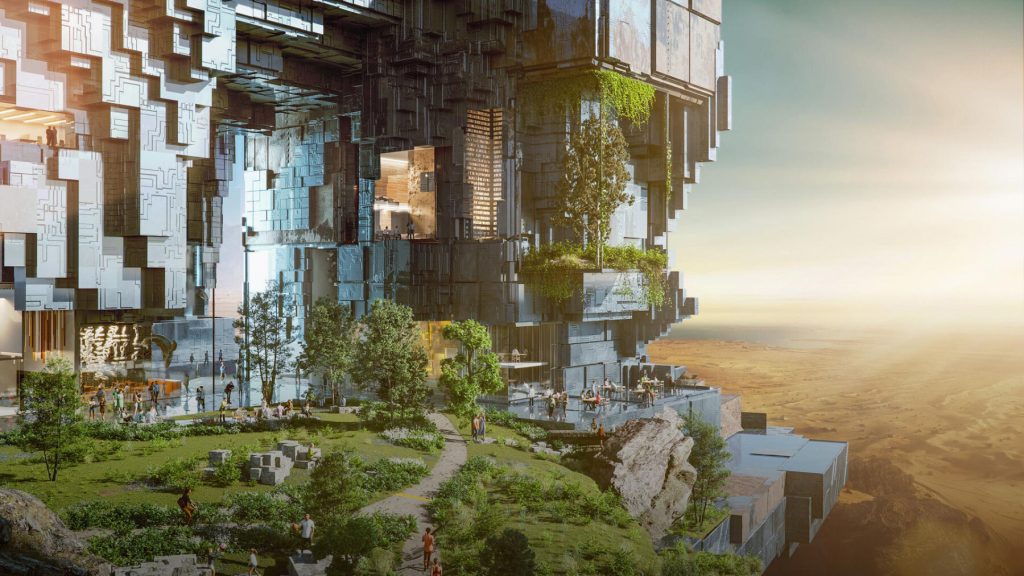 The Line is still one of the most discussed mega projects. The project was criticized on many issues from human rights to environmental impacts. Let's take a look at key facts about this linear city.
Prince and Chairman of the NEOM Board of Directors Mohammed bin Salman's vision, NEOM, was first announced to the world in 2017 but the first plan of "The Line" was published on January 2021.
NEOM is an embodiment of the Saudi Vision 2030 plan to diversify and grow the Kingdom's economy while also playing a leadership role in global development.
The development of NEOM is underway and the initial construction of The Line starts in 2021. Also, The Line is one of the largest and most complex infrastructure projects in the world.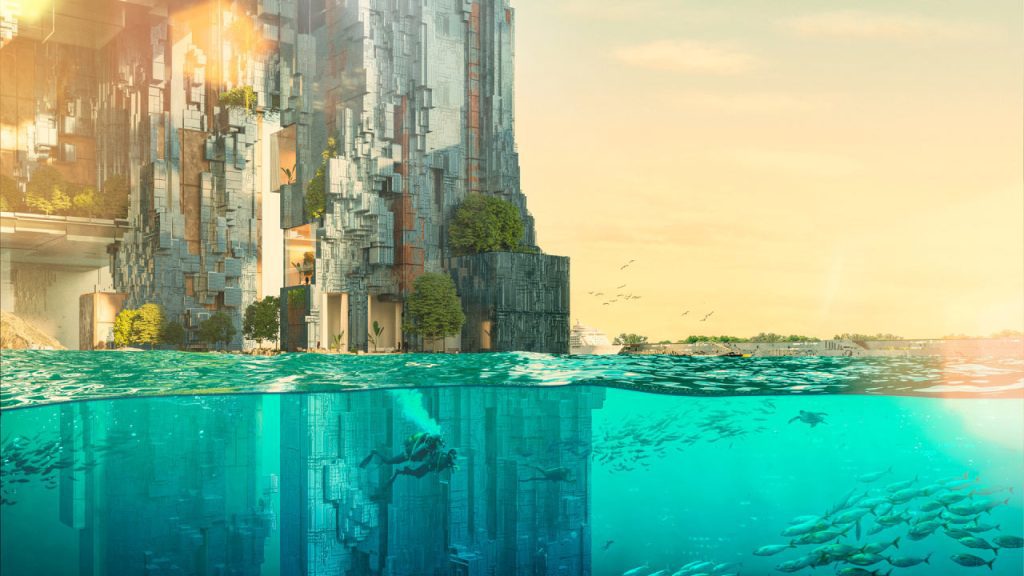 1. 170km-length
The project is a new type of urban development that covers a 170 km area and features multiple, interconnected communities with natural and pedestrian-friendly spaces. It prioritizes people and the environment and preserves large areas of land for conservation.
The Line is located as a link between the Red Sea coast and northwest Saudi Arabia and built a footprint of 34 square kilometers.
2. Over 1 million residents by 2030
The Line will be home to more than one million people from around the world and will be a center for innovation and business that addresses global issues such as climate change, urban sprawl, traffic congestion, and social isolation. According to NEOM's strategic plan, this population growth will continue gradually until 2030.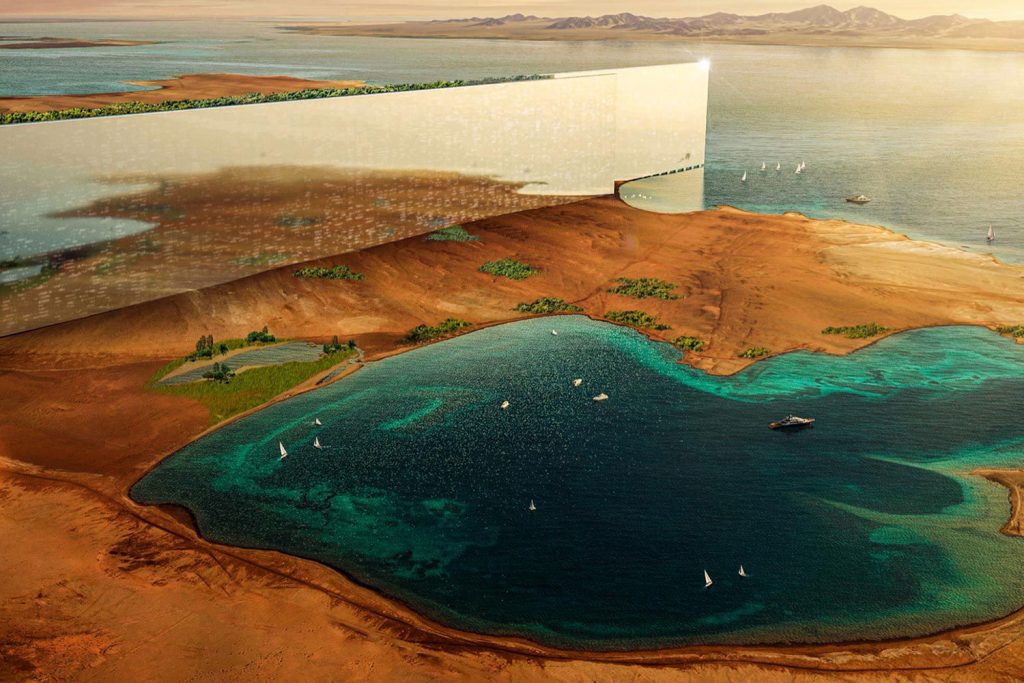 3. A 5-minute walk from every point of The Line
The mixed-use communities are designed to be livable and healthy, with all amenities within a 5-minute walk. It features invisible infrastructure with sustainable smart technology for utilities and transportation, creating an efficient and low-cost business hub that will attract major companies.
Piazzas and walkable boulevards with parks and green spaces replace roads and streets. It will be a quick five-minute walk to automated mass transit or self-driving cars.
4. 380,000+ jobs created by 2030
The Line aims to create 380,000 jobs and contribute SAR 180 billion (approx. $50 billion) Saudi Arabian riyals to the domestic GDP by 2030. All of NEOM's ongoing projects are of great importance to Saudi Arabia's economy.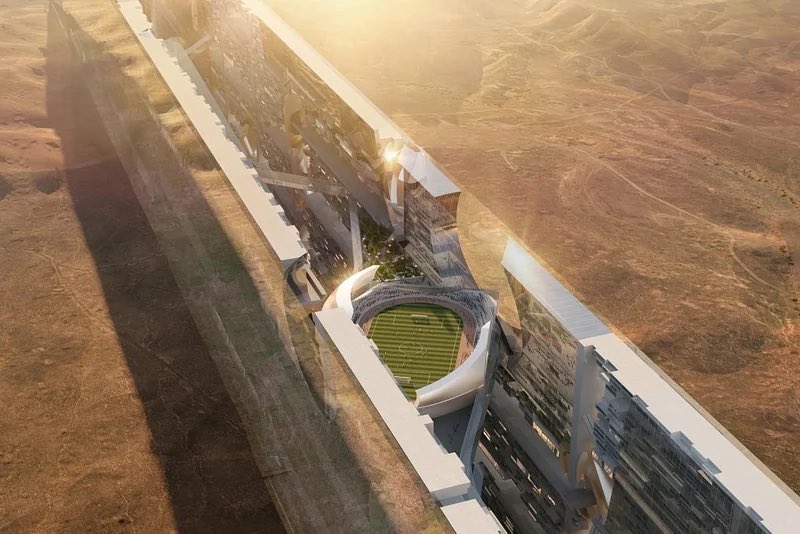 5. Car-free
Communities will be built around people rather than cars, resulting in a people-friendly, human-scale urban environment for all to enjoy. AI-enabled communities will learn and predict ways to make life easier for residents and businesses, saving time.
Although the project is offered as car-free, NEOM announced that it is working on a strong public transportation project to ensure this. Agreements have been signed with AECOM and Bechtel to develop an advanced transport infrastructure making The Line one of the largest and most complex infrastructure projects in the world.
6. Powered by renewable energy
All energy in NEOM will be 100% renewable, sourced from solar, wind, and hydrogen-powered power plants, ensuring clean and pollution-free urban environments. The Line enables the development of an environmentally friendly transmission and distribution system by integrating utilities into the infrastructure spine.
Although it is argued how "environmental" the project will be, the debates continue about the great destruction of the environment during the construction process of the project. According to Philip Oldfield, head of the built environment school at the University of New South Wales (UNSW), approximately 1.8 million tons of carbon emissions will occur with the materials used to construct such a project. This is more than the annual carbon emissions of many European countries.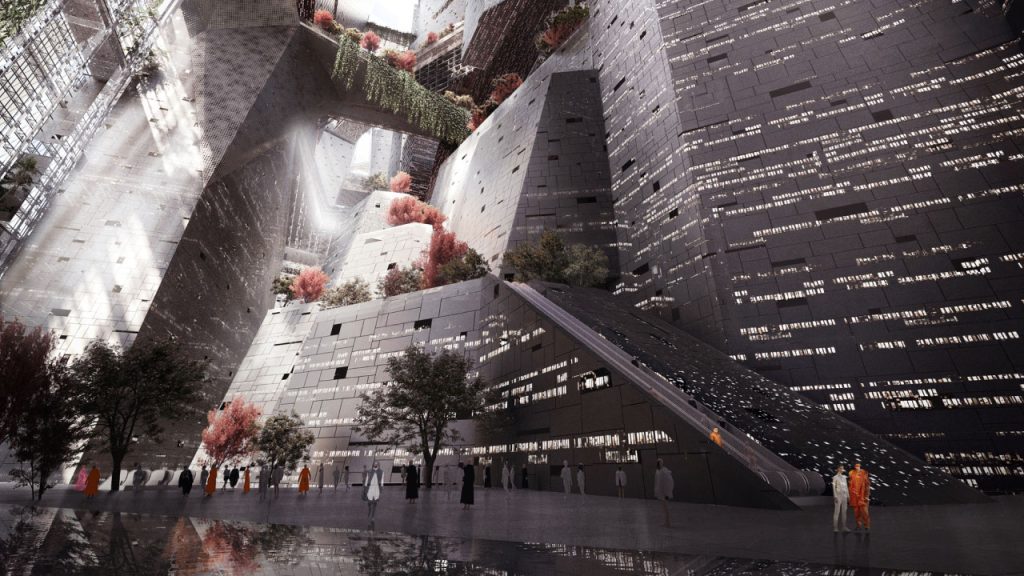 7. Cognitive Communities
Predictive communities exist. They are linked by an intelligent connected system in which 90% of data collected is used and analyzed, and there is no digital divide due to low latency connectivity. AI-powered communities will take urban development to a new level by continuously learning and developing, providing residents and businesses with ever-improving services.
In addition, according to NEOM, AI could monitor The Line and find methods to enhance daily living using data and prediction models.
8. Environment & Sustainability
95% of NEOM's land will be preserved to improve the livability of residents and to protect the environment. The Line is surrounded by natural open spaces, restoring humanity's relationship with nature.
NEOM stated, "No roads, cars or emissions, it will run on 100% renewable energy and 95% of the land will be preserved for nature. Unlike traditional cities, people's health and well-being will be prioritized over transportation and infrastructure."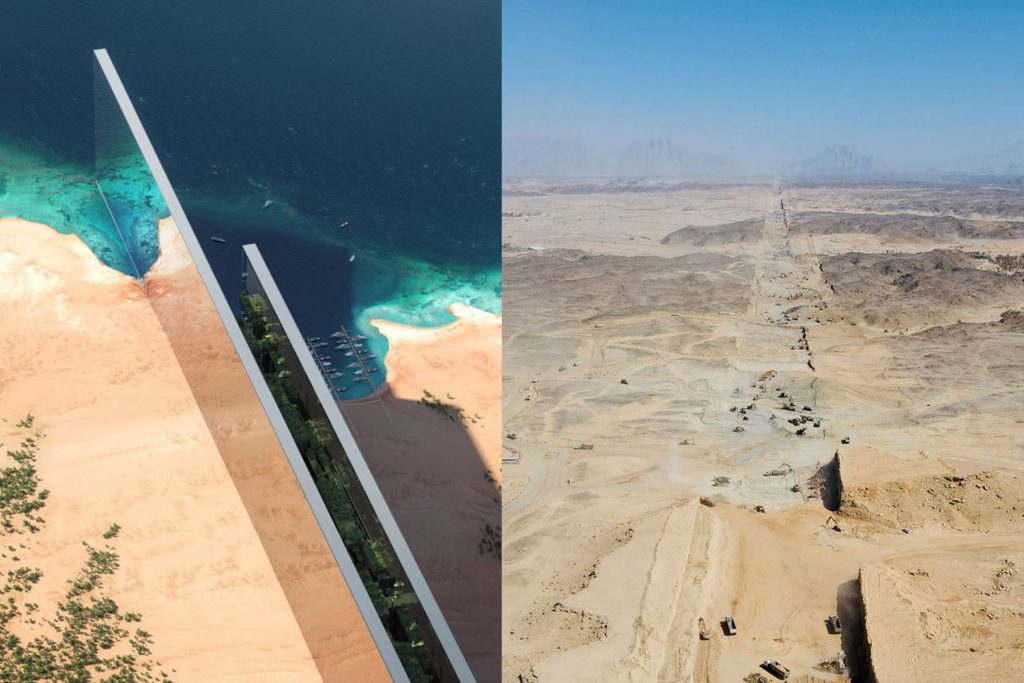 Also, The Line's vast linear construction site is already taking shape across the deserts and mountains of northern Saudi Arabia, according to satellite images by Soar Earth.
Official drone footage released in October of The Line's construction site showed fleets of bulldozers, trucks, and diggers excavating its foundations. It is possible to see aerial photos of the project on Soar Earth, but the same area doesn't show up on Google Earth.
Additionally, in December, NEOM's executive director Giles Pendleton states, "We've got to build quite a lot of real estate in a short space of time. Well, we're not actually building The Line. We're assembling it from a series of modular pieces that are pre-engineered and predetermined as to what they do,"