Designing for Robotic Fabrication was an awe-inspiring workshop that happened along four days during the weekends on 3rd- 4th October 2020 and 11th – 12th October 2020 successively. A corroborating collaborative between PAACADEMY and AADRL in a global learning platform bestowed by ParametricArchitecture engrossed in fabulous ideas and sharing of knowledge with well defined prowess, hurdling challenges and thought-provoking discussions.
A simulation between man and technology is the most significant invention the world has ever seen. Robots have stepped into our lives, encoding and constructing instruments that define our ecosystem. Introducing architectural geometry, it requires immense calculations and configurations that are quicker than the human brain to weave a complex web of performance, material quality and aesthetics paving the way to become a magical solution to the world's problems. The use of physics, angles and lengths contrive an organism that playfully and functionally intrigue our minds, aiding to preserve novel spatial essence and engage in an organic fusion with us and nature.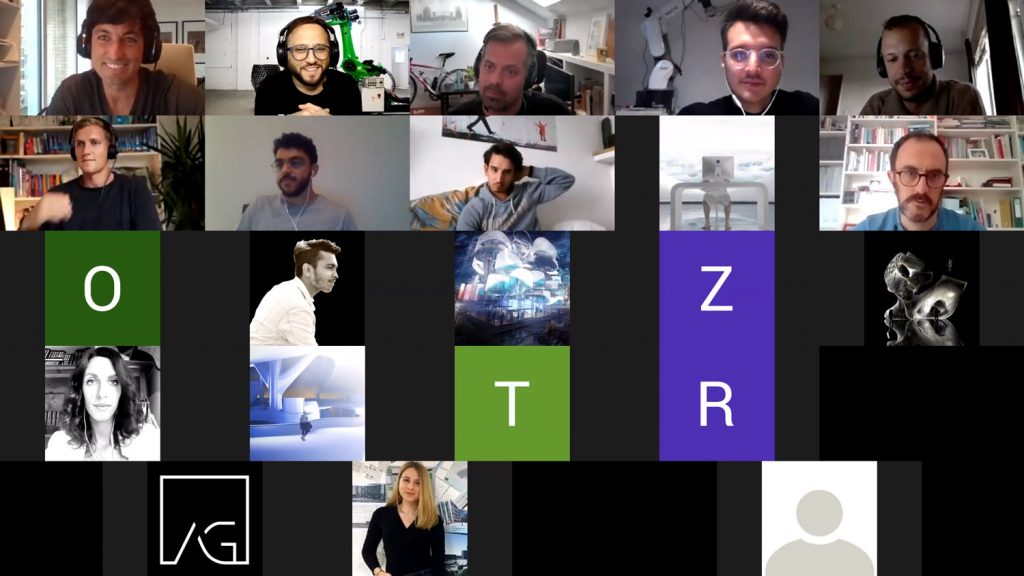 Hamid Hassanzadeh initiated the event by an exciting prologue as he announced, introduced and welcomed the professional tutors Shajay Bhooshan, Federico Borello, Leo Beiling, and Cesar Fragachan, where they gathered and took their stage in grand perceptions. Also, a big hand to all the exemplary students keeping their undivided attention as the workshop progressed.

The entire workshop was segregated into parts, where the initial day began with a Lecture by Shajay Bhooshan, followed by a presentation of what's coming up with an introduction on ruled surfaces in Maya and Rhino. The next day took off with a review of initial design studies by the students followed by the display of robotic arm-how it works and its constraints. After a week, the tutors and students met beginning with an interim review and an introduction to Nachi WebApp – to have a dialogue with the robot and then showcase the robotic hot wire cutting of their designed models and forms. The final day carried on with the student's models being generated by the robot and reviewing their work along with an outlook and spirited discussion.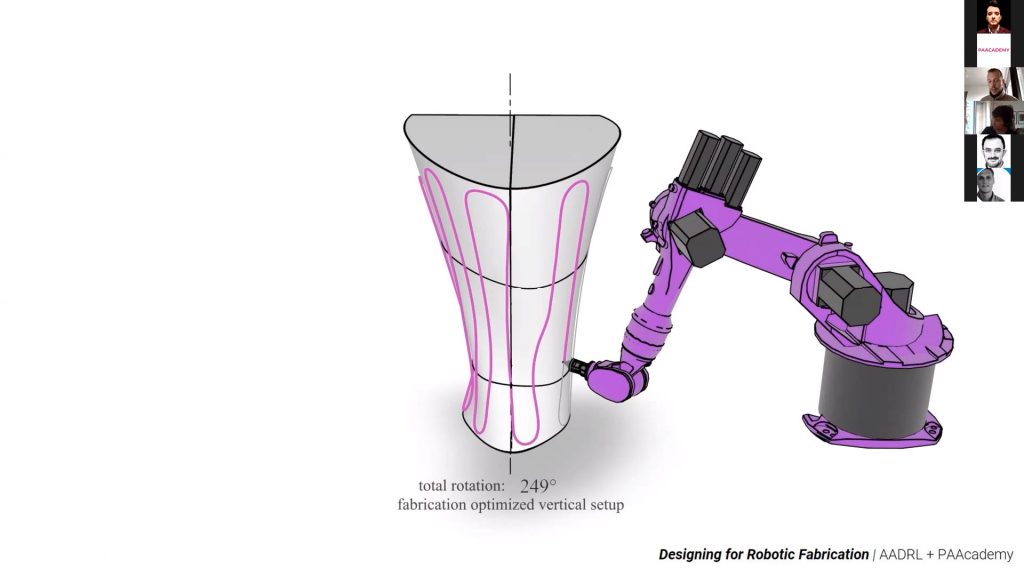 Shajay Bhoosan shared thought-provoking questions and ideas behind geometrical knowledge; the concept behind stereotomy; how robots have evolved over the years and how they have advanced in their processing efficiency and capabilities? Why storytelling and its production is essential? How can we tune the ideas of mathematics, physics and technical knowledge to induce a change in the way we see the world? The functional benefit it invokes is highly useful and is a necessity that needs addressing. Architectural Geometry is scientific, exciting and fun while being economical and productive at the same time being entrepreneur-friendly. It must infuse from our history and envisage an ecologically sustainable model that is also socially adaptable. This workshop presented a window into this world of massive possibilities.
Fredrico Borello, Leo Bieling and Cesar Fragachan presented a sneak peek into the lineage of AADRL cumulative and collaborative, where they used to bring in people from multiple professions to work together, experiment and challenge ideas by altering the known dimensions of the design world. They even shared their methods and styles practiced at Zaha Hadid Architects in collaboration with Shajay Bhoosan. Simulations, iterations and diagrammatic ideas are intricately weaved to analyze why a certain space is used the most, how can we determine a language of organic design? Can design play according to the user's needs at a community level? Robotic hot wire cutting can ensemble a translation of these design ideas and customize their unit in multiple ways, from furniture to structure or even the edifice of a building. They showed their stages of work behind building prototypes to test the variables from small scale models to 1:1 typologies.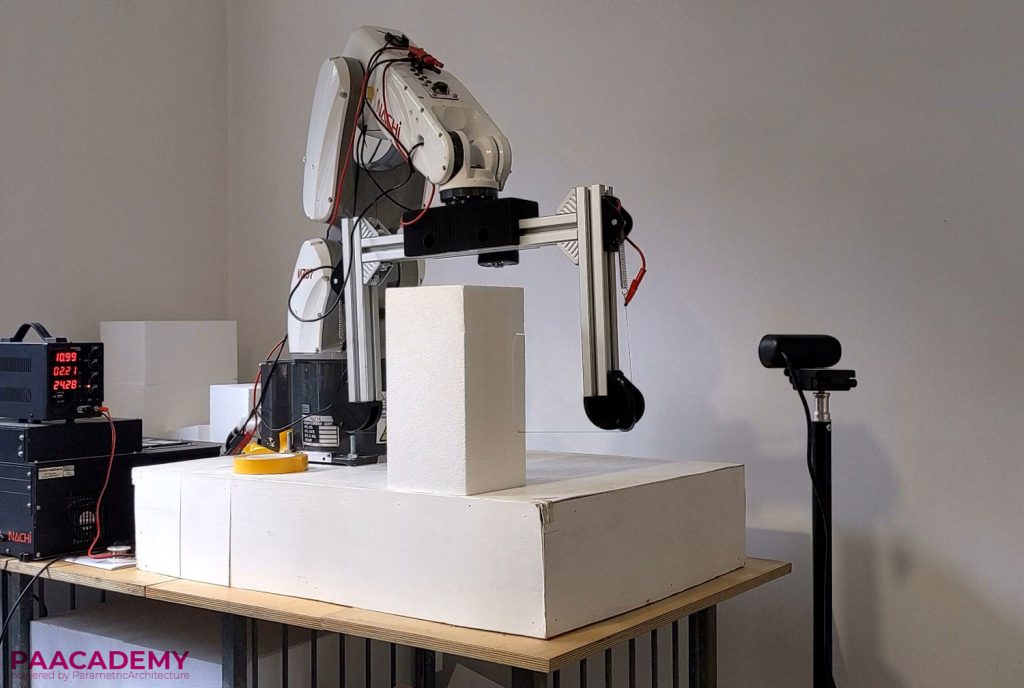 When we look to our past, we could take cues and references from master architects like Felix Candela, Antoni Gaudi and many others, as they evoked an inspiration to transform their thoughts and evolve their concepts into a higher dimension. How robots analyze and create the curves, bends and slashes following an inevitable transition and a definitive path? "Thallus" is one of their commended project that collaborated ZHCODE with AI Build + ODICO to create a sculpture that was 3D printed in integration with software by manipulation of a simple cylinder to form a complex geometry. They demonstrated how it was simulated and printed using specific constraints and six-axis motion of the robotic arm. The translation is intuitively expressed along each part of its creation, while it was printed in smaller chunks that became the whole later upon confluence.
How do we breakdown a geometry without breaking the stability and quality of its final form? It's essential to understand where the cuts develop and the seams are exposed in an aesthetic manner all the while keeping the model functionally stable. The team showed more of their works where all these different methods were tested, challenged and derived from ideas to physical substances printed by the robotic arms.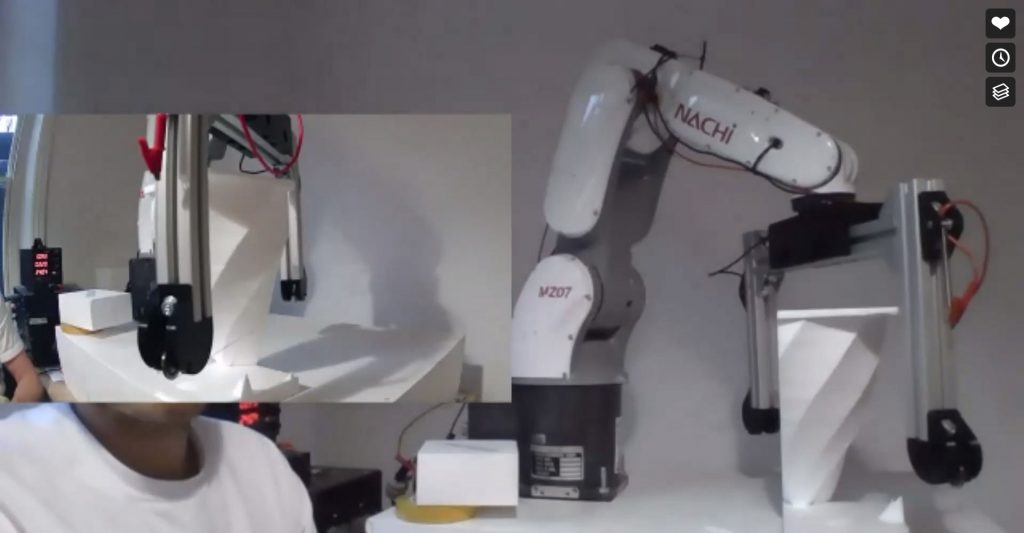 The tutors explained the softwares such as Autodesk Maya and Rhino in creating simple geometric forms and then altering its variables to envisage a complex one. They professed on how these softwares communicate with each other and how the language is translated to the robot. From a simple cube to slicing out surfaces, scooping and extracting a final mesh was performed by the tutors. The idea of creating multiple configurations of the same form opens our mind to create various configurations and study all the ideas under certain constraints while observing their reactions. Grasshopper is another effective linking tool to interact with the models to alter each and every piece of the design according to requirements.
Mobius strip, Hyper paraboloids and Twisted cylinders!
The design tactics showed the weaving of robots from horizontal surfaces to various angles and complex webs. The use of clay in 3D printing was stimulating to see how an earthen material can adhere to organic shapes and flexuous form; an interaction between the natural and artificial.
After the forms developed by these massive robots in 1:1 scale, there still remains a lot of work that goes into perfecting the shapes to achieve the smooth texture and quality. Guided workflows of hot wire cutting were shown and explained by the tutors, breaking the complexity into simple functional diagrams. The tilt and orientation of the model must be taken into account on how a robot can reach the path we have entered for it to physically recreate it. The augmentation is basically an understanding between the machine and the model's shape that has to confluence and integrate seamlessly. Nachi simulator is an incredible software that runs in cognition with the robot. Later the tutors demonstrated the workings of the app.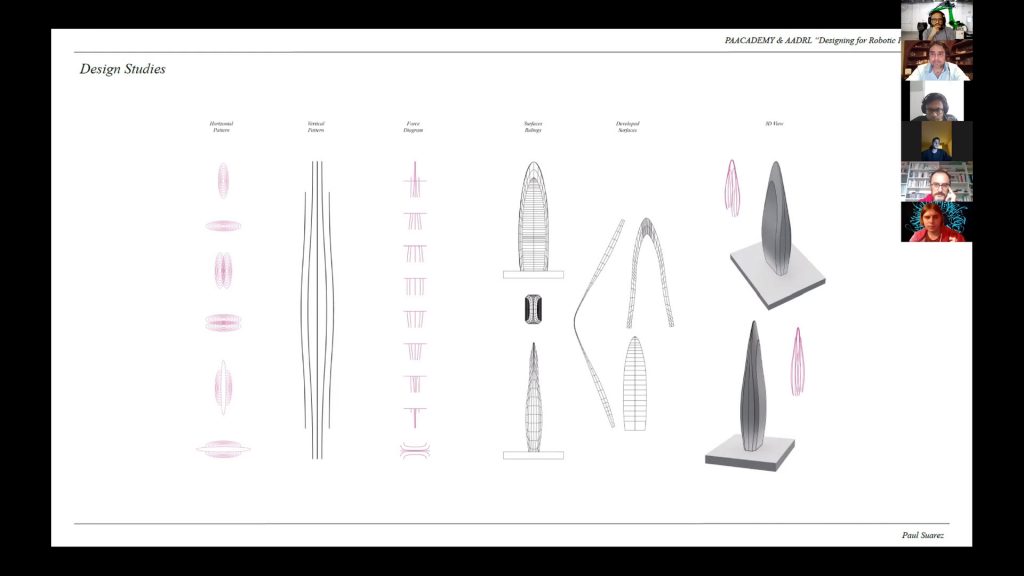 The final week started with an exciting discussion of the works presented by the students. "Standing on the shoulders of giants" was one of the team's presentation name that sparkled during the workshop. Each of the team's form and concept stood apart in its complexity and presentation. The idea of chord strips and its flow was illustrated by Shajay, as he explained why it matters to form the crux of the structural framework for creating complex surfaces. The students shared an exciting array of designs developed through the use of Maya, Rhino and Grasshopper.
"Form Follows Fabrication" Sebastian Conrad
Various modules were challenged, distressed, stretched and configured in a variety of ways taking cues and inspiration from famous architects. The interpretation translated their own designs evolving into mystifying shapes and forms.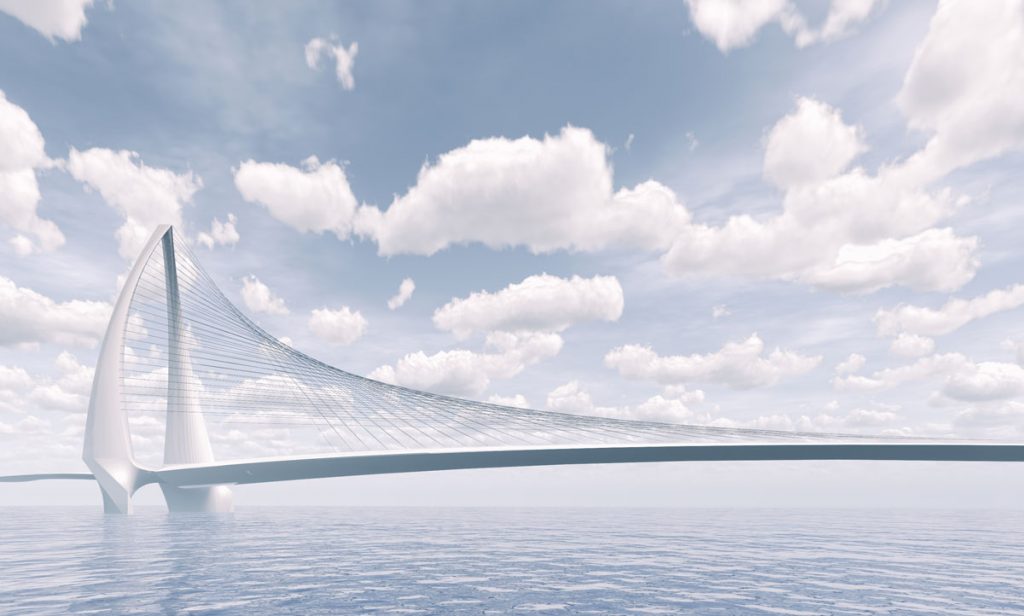 The final day initiated with the fabrication of the models made by the students. The Nachi controller was intuitively diagnosed, arranged, configured and composed with each of the students' diagrams, and then transmitted to the robotic arm to print the models. They had to compose a trial and error method in order for the models to be printed. The tutors assessed and analyzed their work while teaching them how to find the clashes and missing frames, also clearing their doubts and coming to solutions over their visualizations. Long focused hours were treaded with the robotic arm where the tutors and students collaboratively engaged in a robust discussion and fun while crafting the models.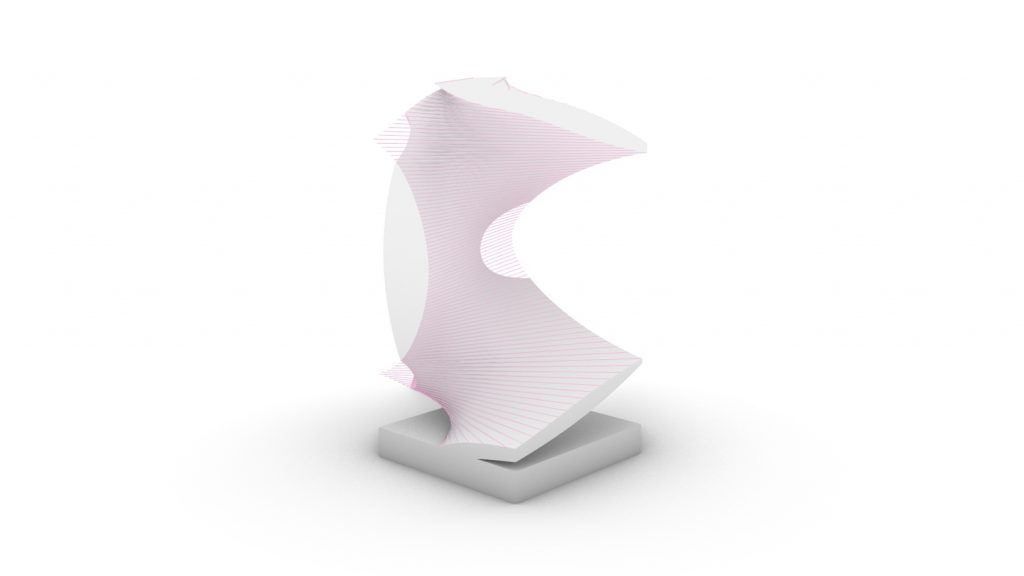 Designing for Robotic Fabrication workshop concluded with an extensive array of ideas shared, professed, computed and translated between everyone who put in a great effort to bring forth a new revolution in the visualization of the robotic translated design. This is only the dawn of robotic technology, and every day it is getting updated and evolved to cope more intriguing parameters of 3D printing. The exceptional tutors; Shajay Bhooshan, Federico Borello, Leo Beiling, and Cesar Fragachan will be coming back for another enthralling workshop in the coming months.
Until then, stay safe and stay tuned to PAACADEMY