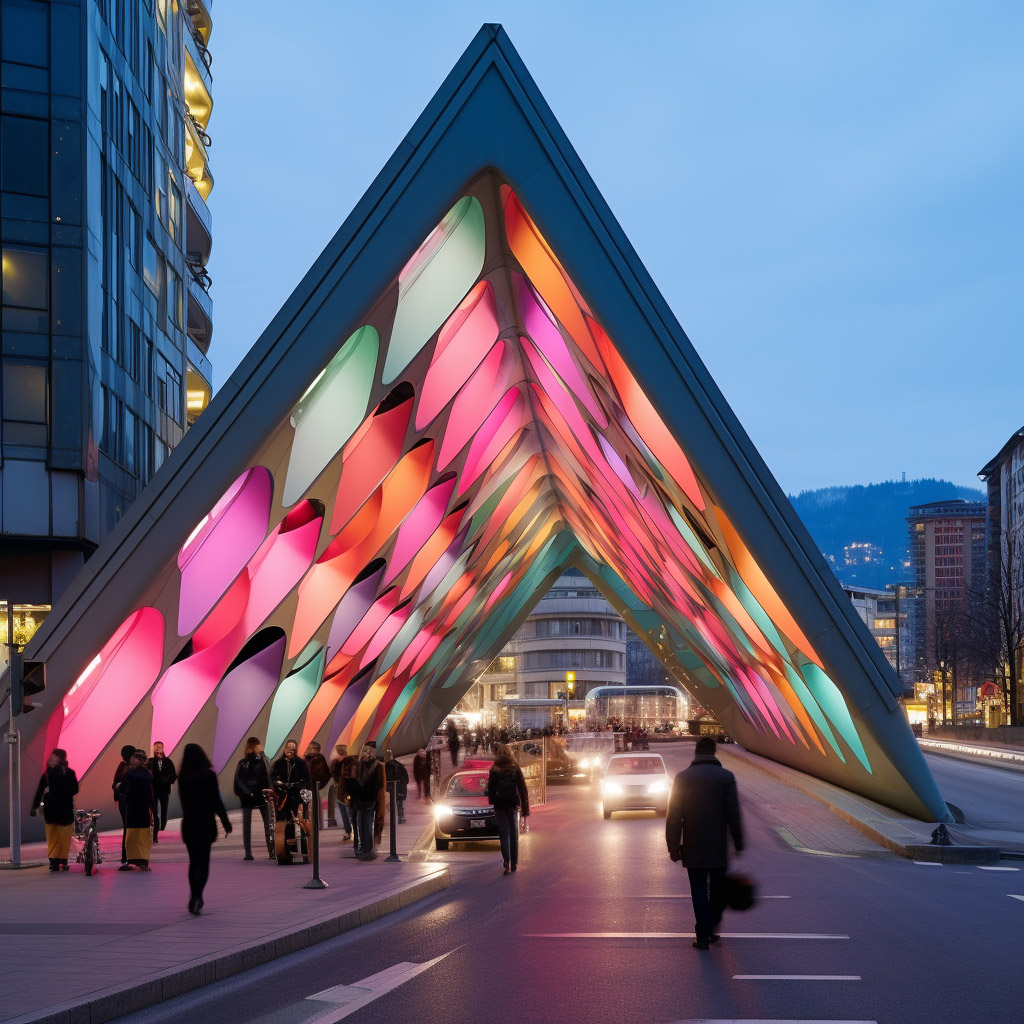 Architect Rolando Cedeño de la Cruz has designed futuristic Trilateral Bridges that showcase the use of triangles as iconic elements for creating bridges and landmarks in cities in the near future. This AI exploration highlights the innovative design approach for future infrastructure development.
The implementation at different scales, the rhythmic cadence, the modulation, and the use of color are the fundamental axes that enhance this architectural language.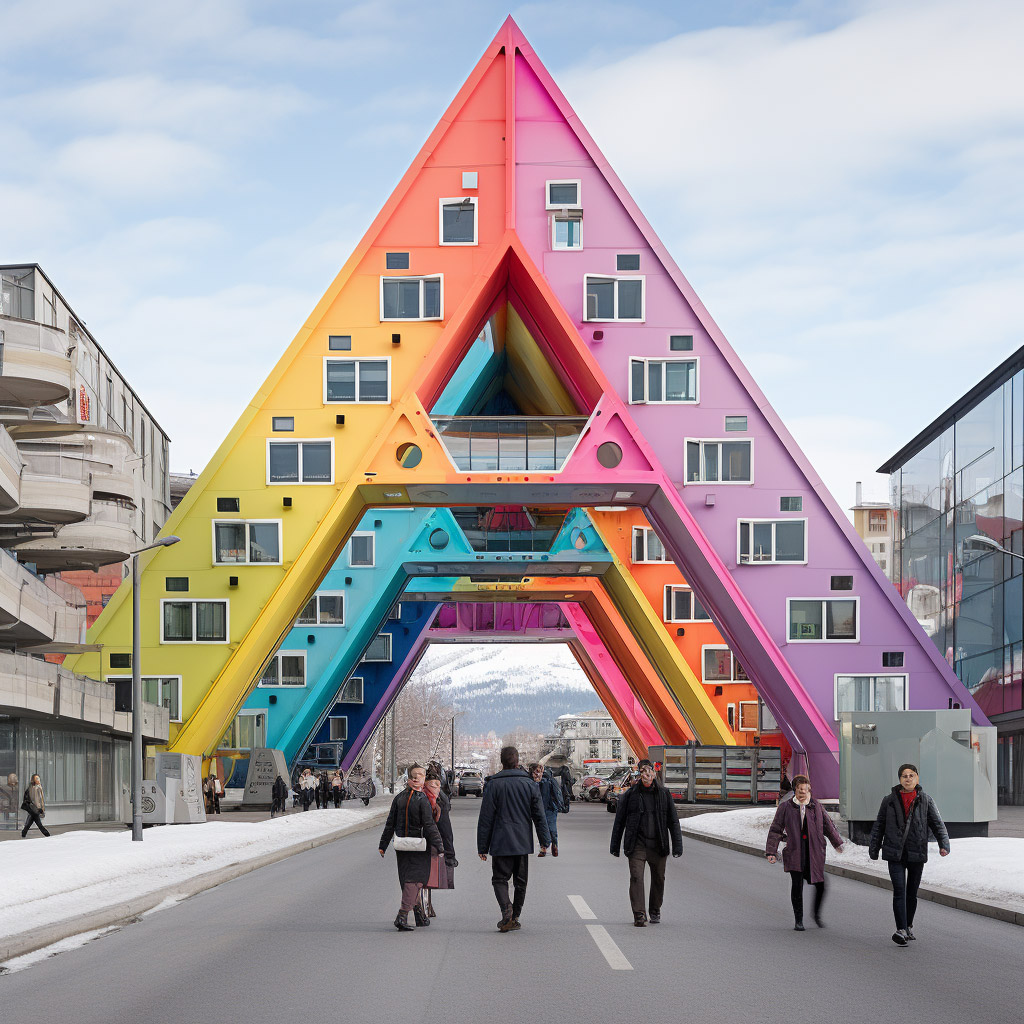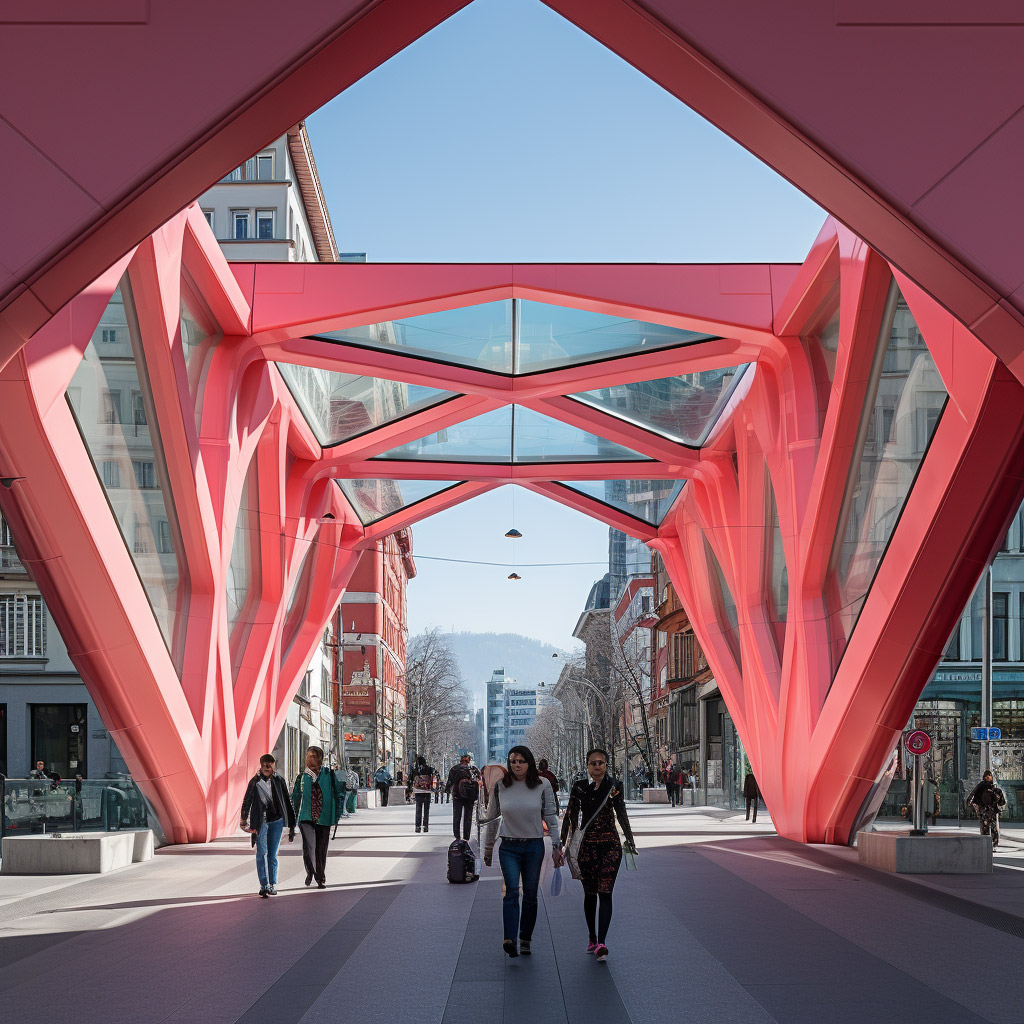 The primary objective is to make cities more vital and dynamic to improve their inhabitants' quality of life, giving them massive access to new spatial experiences. These experiences can stimulate new neural connections and promote new readings and approaches to our reality.
Futuristic Trilateral Bridges serve various purposes, such as transit areas, lobbies of significant government establishments, and access points. They provide a contrast to the ancient architecture, boulevards, and temporary day and night fairs in tourist areas. Additionally, some of these bridges may even be suitable for inhabitation.
It would be very valuable if, when implementing these projects, particularly cultural and social characteristics of the city to which they are going to belong were taken into account to give the proposal even greater value and projection over time.
In the same way as the Pedestrian Bridge Metamorphosis project that I developed previously, it seeks to fuse ancient architecture with architecture with more futuristic characteristics in a respectful and balanced way.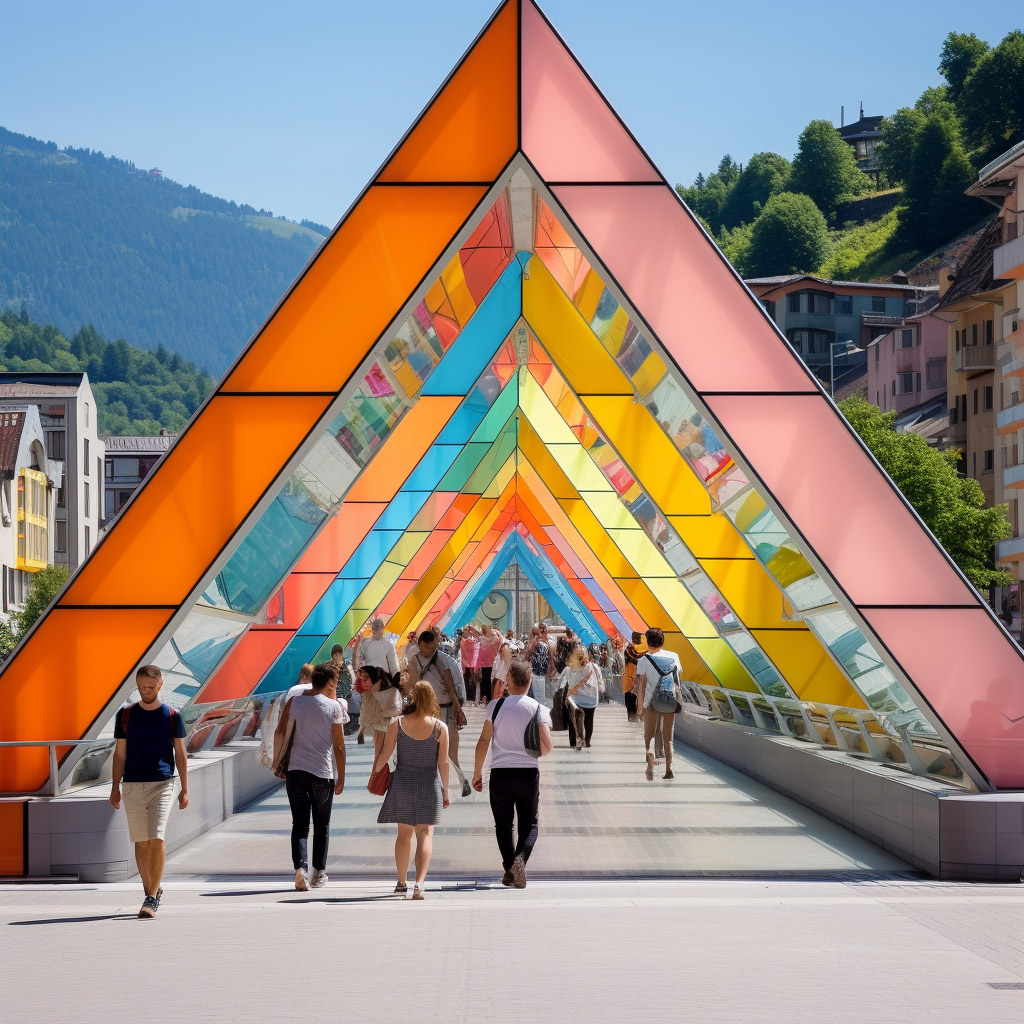 Join the Artificial Intelligence Bundle workshop to unlock the secrets of prompt crafting with a diverse group of instructors. In Carlos Banon's Taking Control 2.0: Midjourney x ControlNet, Shail Patel's Prompt Intelligence, and Hassan Ragab's AI Conceptual Architecture 3.0 will comprehensively explore new techniques in Midjourney, focusing on different architecture and design concepts.