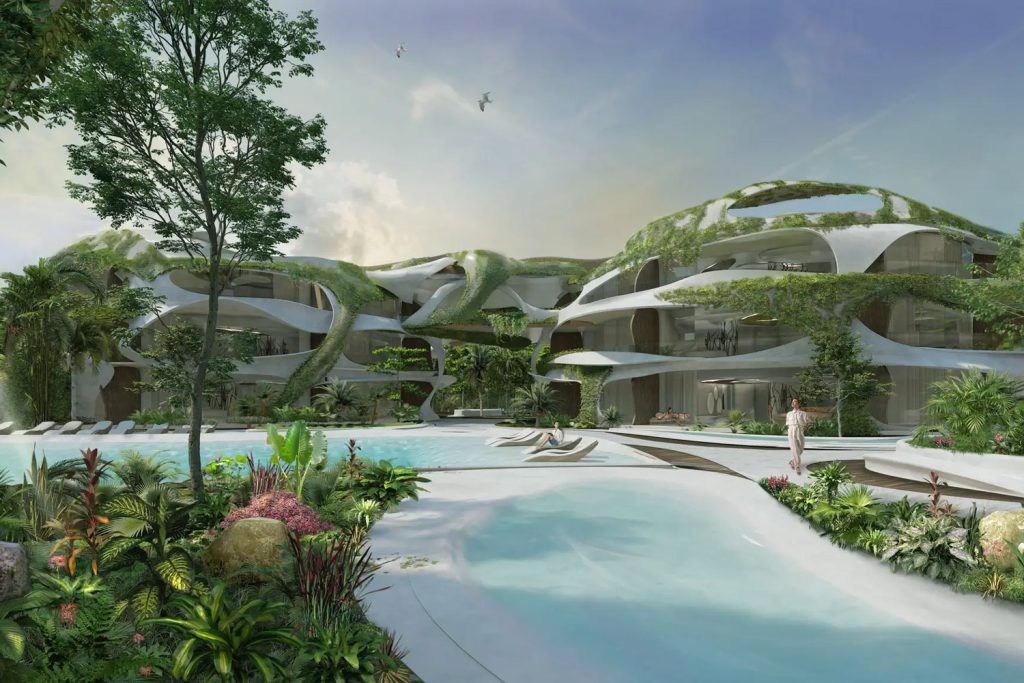 AZULIK, a world-renowned brand, announces a new project in Tulum, Quintana Roo that confirms its creative expansion and the expansion of its architectural scope: "Habitable Sculptures," its first residential complex, which they describe as "a new proposal for lifestyle and sustainable luxury." Roth Architecture launched the residential initiative, maintaining the firm's signature aesthetic that "puts nature as the protagonist and the user as the priority."
The architecture of the AZULIK Residences strives to awaken reflection by using biomimetic shapes, and hand-made decoration, and fostering a continuous dialogue with nature. The volumetry is lively and feels constantly in motion. To establish the feeling of continuous fluidity, the design of the building minimizes lines and straight angles. Concrete finishes, on the other hand, combine numerous building techniques and artisan approaches to give the impression of sculpted stones, whose sizes and shapes vary but are always merged seamlessly in these living sculptures.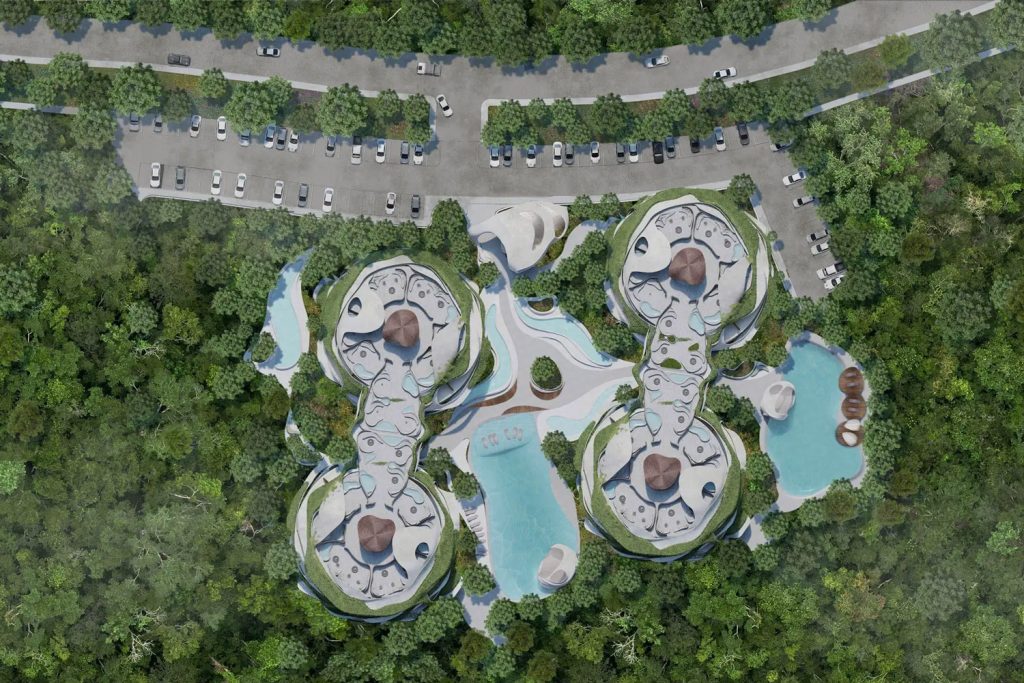 The architectural program of AZULIK Residences includes a 1.5 Ha land area, 4 Towers, 88 apartments, wellness facilities such as a jungle gym, a yoga shala, a collection of art curated by SFER IK Museion, and social amenities such as a restaurant, bar, pools, boutique, and fire pit.
Each building has ten different types of flats, ranging from 90 to 300 square meters. Every unit has its own patio, some having rooftops, fireplaces, and plunge pools. The Roth Design interior provides a service for customizing furniture as well as coordinating ornamental and aesthetic items. The craftsmanship of AZULIK's creative professionals gives the brand's trademark design while creating an experience tailored to each profile in a slow-living philosophy.
The interiors are fluid and adaptable, continuously responding to new needs and toying with light and perspectives. The building's layout is intended to give each house a unique view of the jungle, and it completely fits into the round and interlinked masterplan.
The windows allow openness and natural light that combine with artificial lighting, enrich the structure's contours, and create warm, visually pleasing surroundings. Sets of bejuco ceilings, beautiful concrete pieces, natural textiles, and details contribute to this composition's lively and unpredictable design, which is subtly stimulating but harmonious and restful.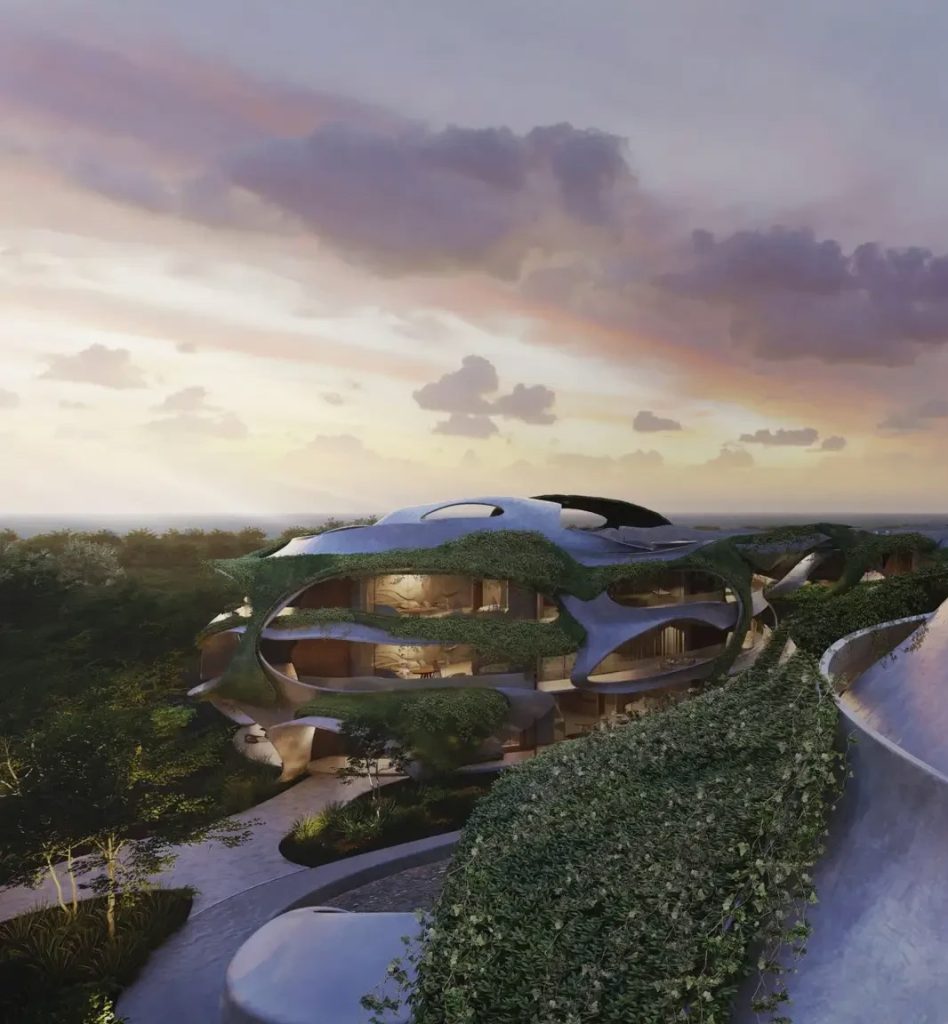 This complex redefines the usual approach to construction and design in modern cities and buildings. The project proposes alternate settings wherein spending time in nature induces a different way of living. One of the most crucial aspects of the development is that, for the first time, residents will be able to live the AZULIK experience. Tulum Residences encourages people to reconnect with themselves and with their surroundings by using traditional knowledge, nature, and art to communicate human sensitivity.
AZULIK Residences offers a design that aims to transform the present-day housing paradigm in Tulum. The significance of experience design, architecture aesthetics, and Roth Architecture's building technique all contribute to this one-of-a-kind effort. The project aims to create a turning point in the growth of the Riviera Maya destination, hence the consolidation of the AZULIK way of life.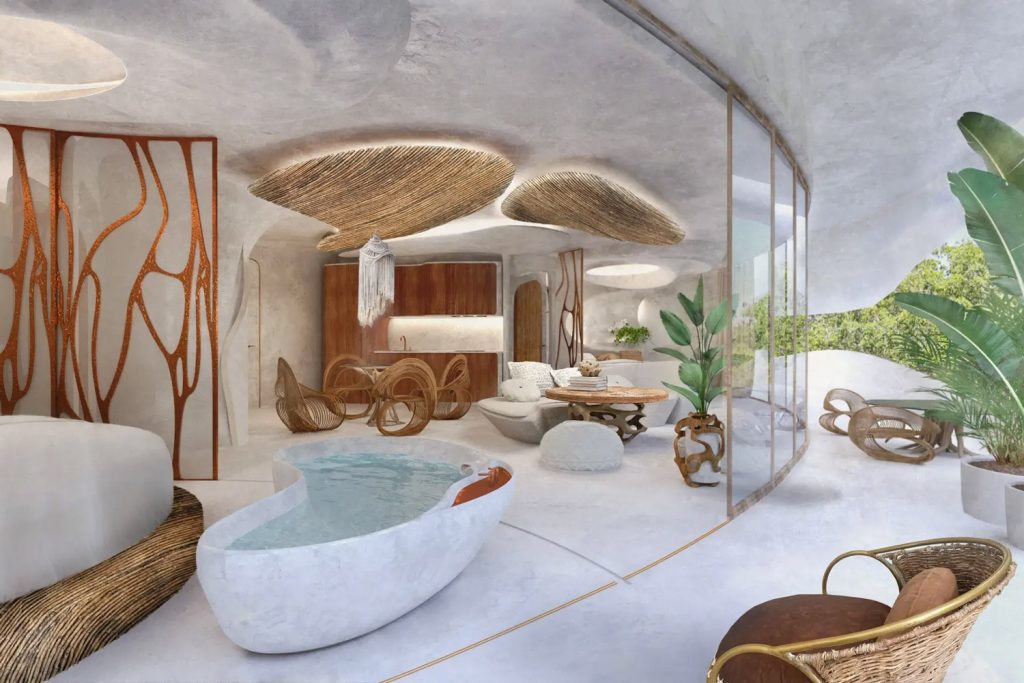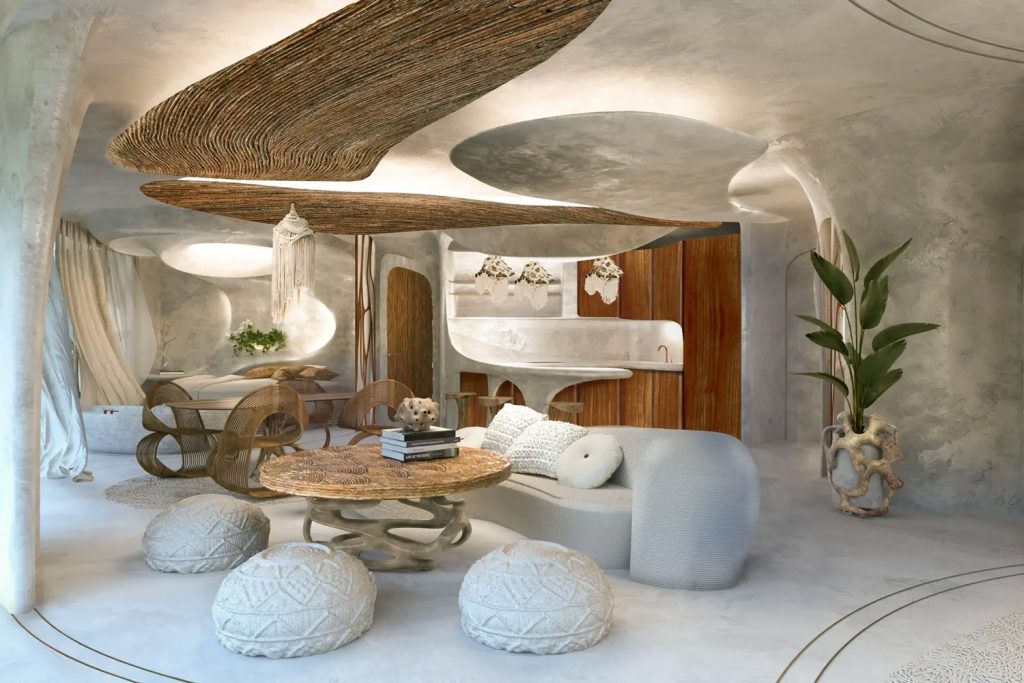 Project Info
Architecture Firm: Roth Architecture
Architectural Director: Irene del Valle de la Sen
Program: Residential
Land Area: 1.5 ha
Design Date: 2021-2022
Status: In design
Location: Tulum, Quintana Roo, Mexico
Project Manager: Bryant Arteaga
Document Controller: Alejandra Vargas
Project Leader: Giovanna Arce
Architecture Design Team: Federico González, Eduard Galkin, Ignacio Fuentes, David Peñaloza, Christopher Landeros, Alejandro Mena, Laura Ospina, Ana Karla Ramos, Leonardo Reyna, Michel Iglise, Eduardo Ruiz y Carlotta Mazzola.
Interior Director: Abigail Perez
Interior Manager: Valeria Prydnikova
Interior Design Team: Fernanda Arenas