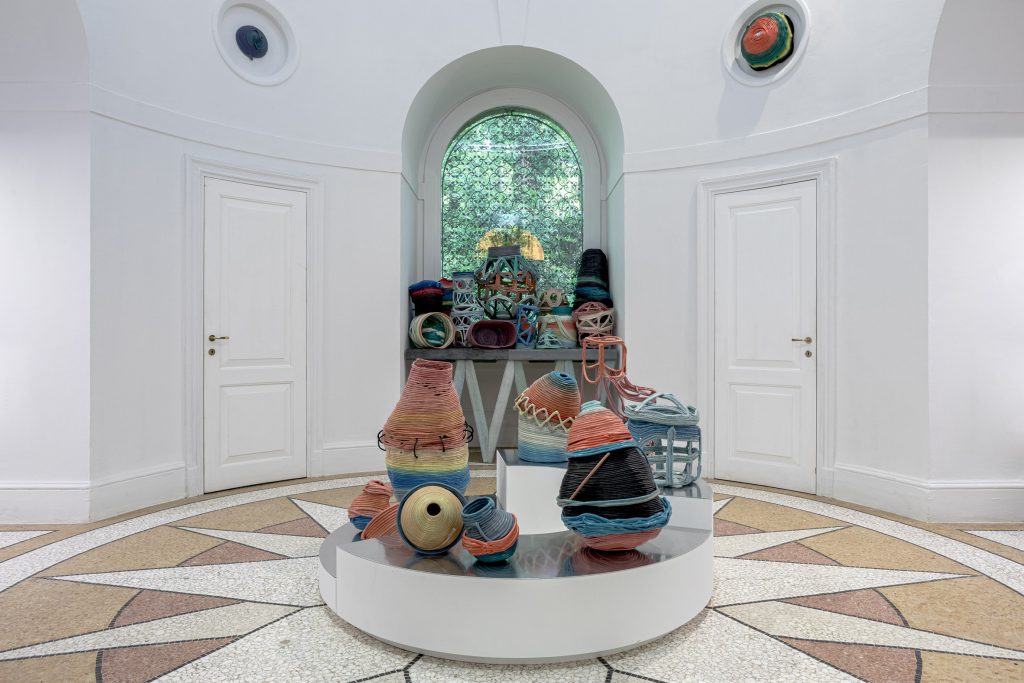 Everlasting Plastics has chosen to represent the US Pavilion at the Venice Architecture Biennale in 2023. Cleveland-based nonprofit alternative art organization SPACES was selected to be responsible for 2023's exhibition, which will be located at Giardini between May 20 – November 26, 2023.
The pavilion, curated by Tizziana Baldenebro, the executive director of the SPACES Gallery, has collaborated with Lauren Leving, the curator at the Museum of Contemporary Art Cleveland. Also, Everlasting Plastics showcases 5 designers and artists: Xavi Aguirre, Simon Anton, Ang Li, Norman Teague, and Lauren Yeager.
The pavilion explores the role of this material "both literally and as a cultural metaphor". Here is the conversation between the curators, Tizziana Baldenebro and Lauren Leving, of the US Pavilion at the Venice Architecture Biennale 2023, and Serra Utkum Ikiz of PA!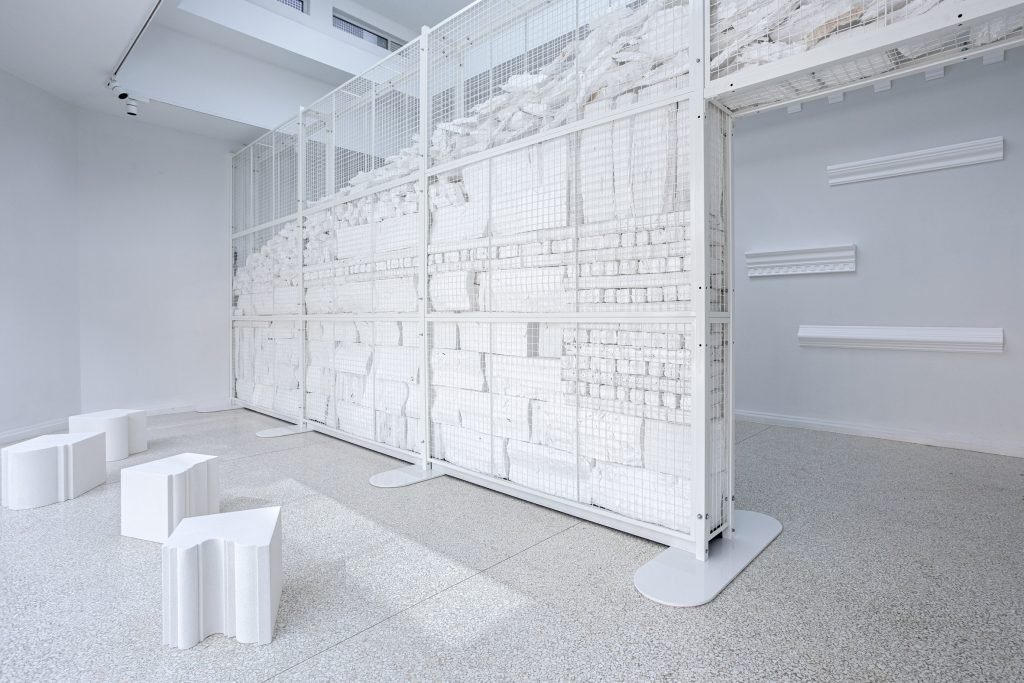 Serra Utkum Ikiz (PA): What inspired you to choose plastic as the central theme of the US Pavilion at the 2023 Venice Architecture Biennale, and what do you hope to achieve with this exhibition?
Tizziana Baldenebro & Lauren Leving: While plastic is now a globally-ubiquitous material, petrochemical polymers were perfected in the US, and more specifically in the Midwest, where we – the curators and all five exhibitors — currently or have previously lived and worked, and a region that has greatly informed our curatorial practice. Tizziana was first inspired to develop the initial iteration of this project in 2018, during studio visits with artists and designers in Chicago and Detroit who were exploring waste streams, methods of material reuse, and our physical relationships with plastic refuse. These conversations grew to encompass plasticity and how plastic's mutability has informed our expectations of the behaviors of other materials. We live in a society that once prioritized and is now evaluating our dependence on single-use plastics in an attempt to move away from a culture of disposability. How can plastic be used and reused? Plastic has a relatively short history, but now we are reliant on the material. How can we live without plastic? But also, how can we live with it? How are we engaging with the material now, and what do our futures with plastic, a material that will likely long outlive us, look like?
Rather than being rooted in a value judgment about plastic as a material, we hope Everlasting Plastics opens up a conversation that focuses on its possibilities and detriments, holding space for both, their overlaps, tensions, and the space in between.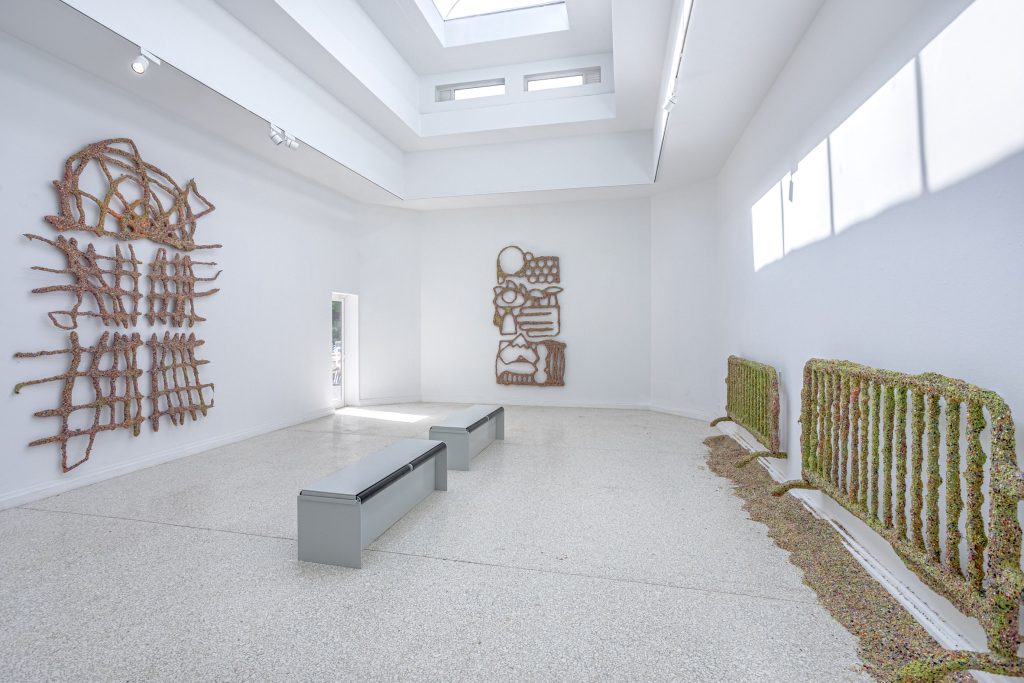 Serra (PA): The exhibition aims to examine plastics "both literally and as a cultural metaphor." How do you think plastic has come to represent the culture and values of the United States, and what implications does this have for our understanding of sustainability?
Tizziana & Lauren: Goods made of plastic can be made quickly, cheaply, and therefore are widely accessible to the masses. We are enveloped in plastic – it is in our paint, insulates our homes, and wraps our bodies. Everlasting Plastic illuminates our dependency on the material and challenges our fixation on disposability, urging us to question our relationships with plastic and how we can embrace reuse. At the same time, single-use plastic is a life-saving material in the healthcare industry, reframing our definitions of sustainability. Sustainability in discussions of climate justice critically examines the dangers of plastics in our waterways and in our bodies, while sustainability in discussions of healthcare look at the ways in which plastic is used to create face masks, MRI machines, and single-use catheters to maintain conditions of health, prevent illness, and cure illness. In our region, known as the Rustbelt, polymer production is the number one industry; to many individuals living and working here, sustainability means the sustainability of jobs.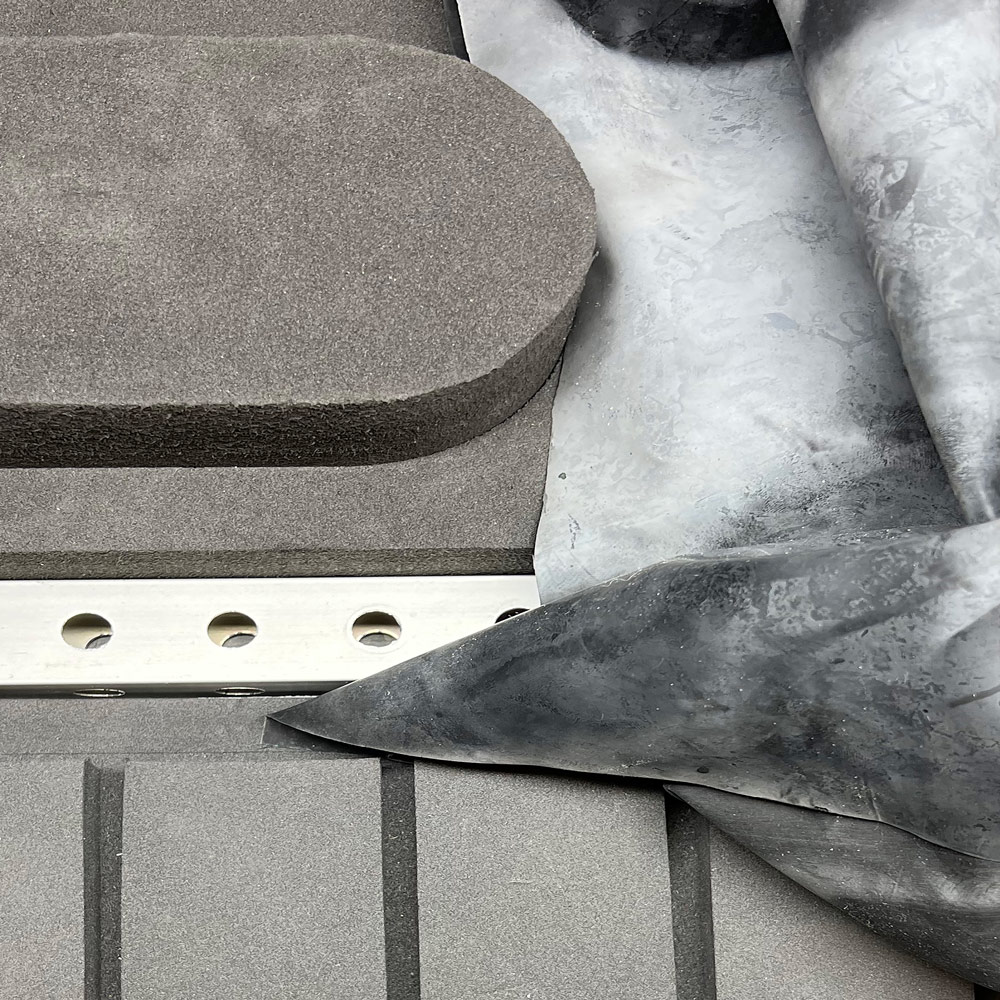 Serra (PA): The US has been facing a number of sustainability challenges, including the issue of plastic waste. How does the "Everlasting Plastics" exhibition address these challenges and offer possible solutions for a more sustainable future? What kind of public engagement programs are planned alongside the exhibition, and how will they help to raise awareness about the issues explored in the US Pavilion?
Tizziana & Lauren: Reduce, reuse, and recycle rhetoric permeates American culture. It places the onus for change on the individual, rather than on industrial systems of production. However, the vast majority of plastic waste comes from corporations, and in fact, just 100 single-use polymer producers are responsible for over 90% of global plastic waste.
Rather than offer solutions for a more sustainable future on an individual level, Everlasting Plastics draws attention to how industrial plastic waste streams drastically differ from individual plastic waste streams. It highlights the work of five exhibitors who are investigating plastic from their own perspectives and how it relates to their individual practices. Ang Li's work focuses on the material afterlives of plastic, looking at the ways in which it constructs our built environments, while Xavi Aguirre's installation explores our bodily relationships with plastic—how it both repels and protects. Norman Teague, a designer best known for working with wood, embraced the challenge of experimenting within a new material language, drawing inspiration from Bolga and Agaseke baskets and reinterpreting them through extruded, recycled plastics. Simon Anton salvages and rematerializes waste plastics, developing archeological reconstructions that recall moments within architectural history, while Lauren Yeager salvages consumer material to create assemblages that keep the integrity of the found forms intact. By presenting a broad implementation of plastic waste, Everlasting Plastics aims to challenge visitors' understanding of the material and inspire a breadth of methodologies to utilize and transform the ways in which we engage with refuse.
Additionally, in collaboration with Columbia Books on Architecture and the City, we are publishing a book of "Sketches on Everlasting Plastics" that begins to shape an epistemology of plastics. 24 writers, academics, and artists have contributed to these Sketches, generously sharing their thoughts on the material as it relates to their individual practices, highlighting a plasticity of perspectives. We are also working with Venice Lagoon Plastic Free, developing sustainable cross-continental relationships that forefront artistic ideas in service of an organization that is thinking deeply about the material's impact on the Venetian Lagoon. Finally, in partnership with a course developed by Dr. Andrea Wolk Rager, Jesse Hauk Shera Associate Professor in the Department of Art History and Art at Case Western Reserve University, we are creating Cleveland-based programming that brings together stakeholders within our city to participate in and expand upon this plastics discourse.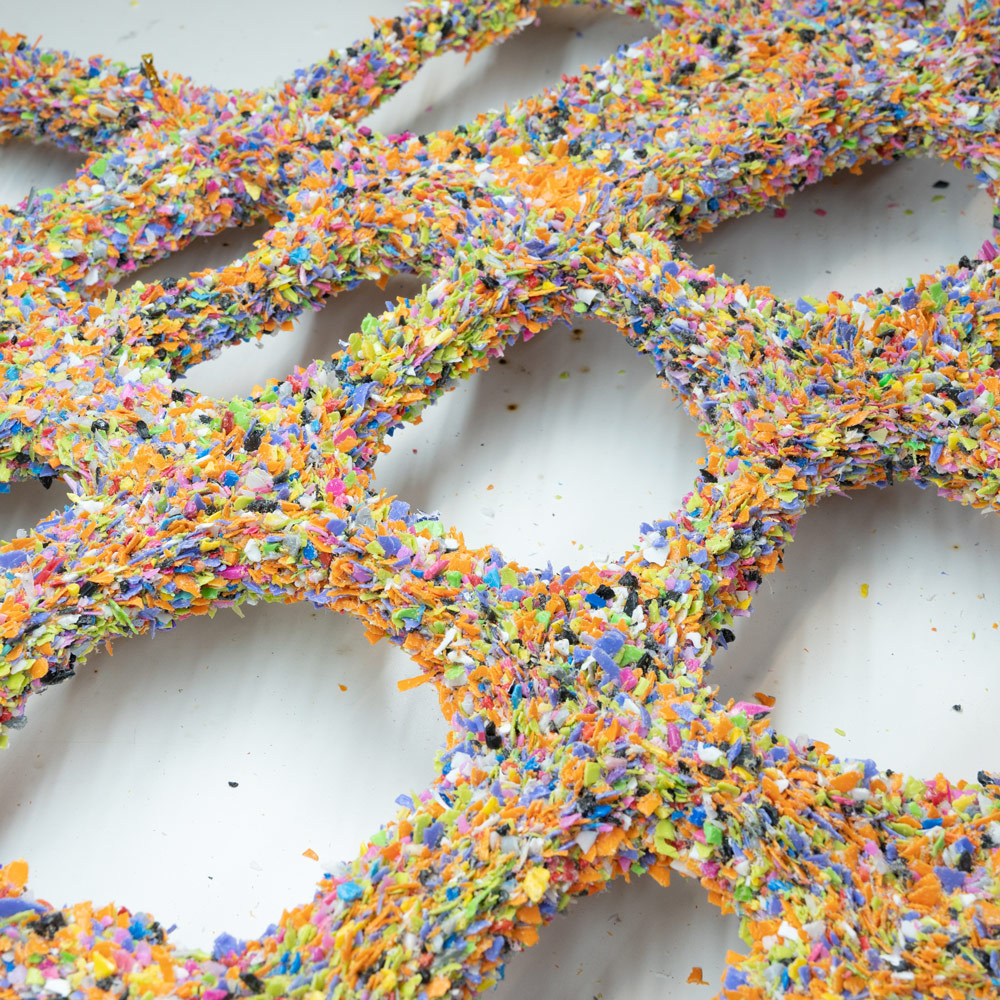 Serra (PA): You have expressed a desire to make the exhibition more accessible to the public, with plans to organize shows in statewide venues and encourage online participation. How do you think this will affect the impact of the exhibition, and what steps can be taken to ensure that the dialogue around sustainability and design continues beyond the Biennale?
Tizziana & Lauren: The ways in which we engage with plastic, ideas of plasticity, and notions of waste are of global relevance. As the host of seven biennales, Venice is often treated as a disposable city only accessible to visitors with privileges of wealth, proximity, and/or physical mobility. We seek to make Everlasting Plastics more accessible to audiences by developing multiple methods of engagement. In addition to the display in Venice, we will bring the exhibition stateside so that individuals, and specifically individuals who live within geographic proximity to our Rustbelt region, in which the project originated, can experience Everlasting Plastics. Our website will hold documentation of the project as well as critical writings that have informed and have been informed by our relationships with plastics, so that the widespread public has the ability to participate in, learn from, and contribute to this ongoing and ever-changing conversation.
Please check everlastingplastics.org and follow @SPACESCLE on Instagram to stay informed and up-to-date about the project! Also, We encourage you to stay tuned to ParametricArchitecture for detailed updates on the Venice Architecture Biennale 2023.