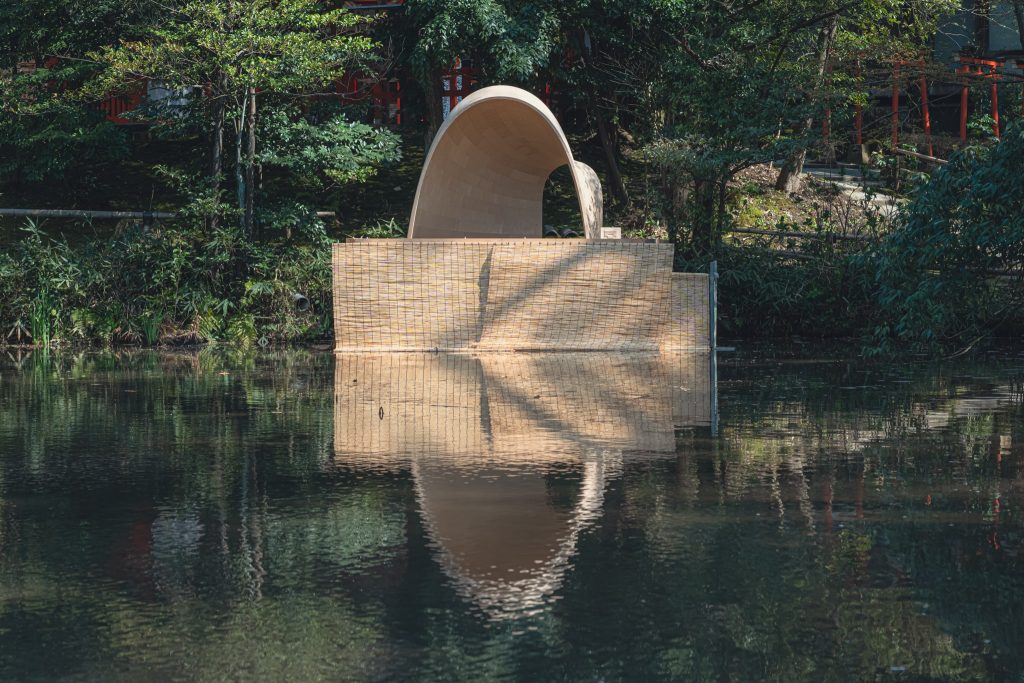 In April 2023, Kei Atsumi and Nicholas Préaud unveiled the Tsuginote Tea House at the Kanazawa Shrine in Kanazawa, Japan. This innovative pavilion is the result of three years of research on 3D printing technology and its application in common-use architecture. The project aims to redefine ancestral Japanese joinery by utilizing 3D printing technology and sustainable wood-based PLA filament. The exhibition showcased the final Tea House and its assembly process, highlighting the importance of both the structure and the assembly method.
Key Features: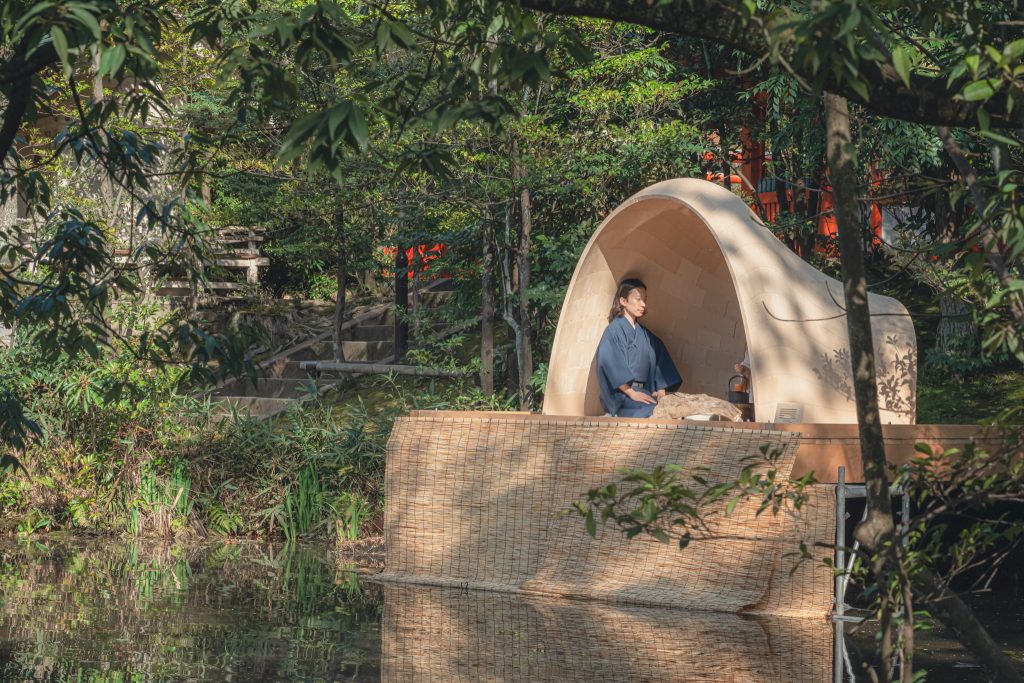 The Tea House is constructed using over 900 unique 3D printed double-curved pieces, assembled easily and with high precision thanks to an innovative patented joint system.
The structure utilizes wood-based PLA filament, providing a sustainable solution by repurposing discarded wood materials.
The assembly process requires no prior construction knowledge, tools, or metal fittings, making it accessible to non-experts.
The project demonstrates a shift in 3D-printed architectural production from massive structure-oriented systems to module-oriented systems.
Full-scale, self-build prototyping is demonstrated without glue or metal fittings, using Fused Filament Fabrication (FFF) with desktop 3D printers.
Environmental and Social Impact: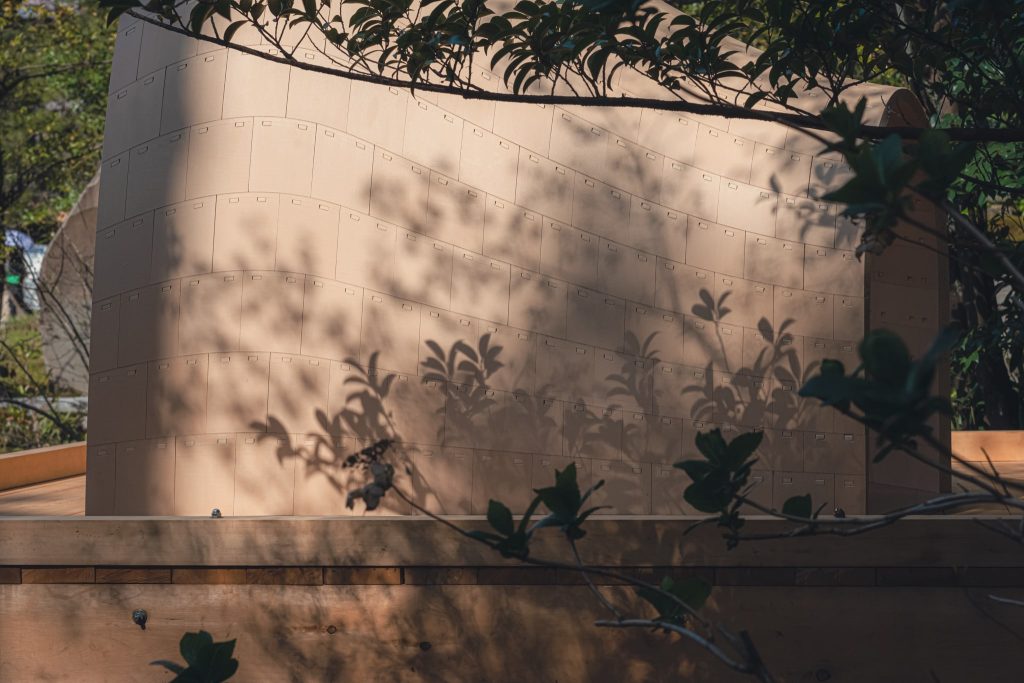 The project promotes the use of sustainable materials, repurposing discarded wood, and reducing construction waste.
The technology allows for faster, more efficient construction with fewer errors and less waste.
The accessibility of 3D printing enables non-experts to participate in the building process, democratizing the construction industry.
Future Directions: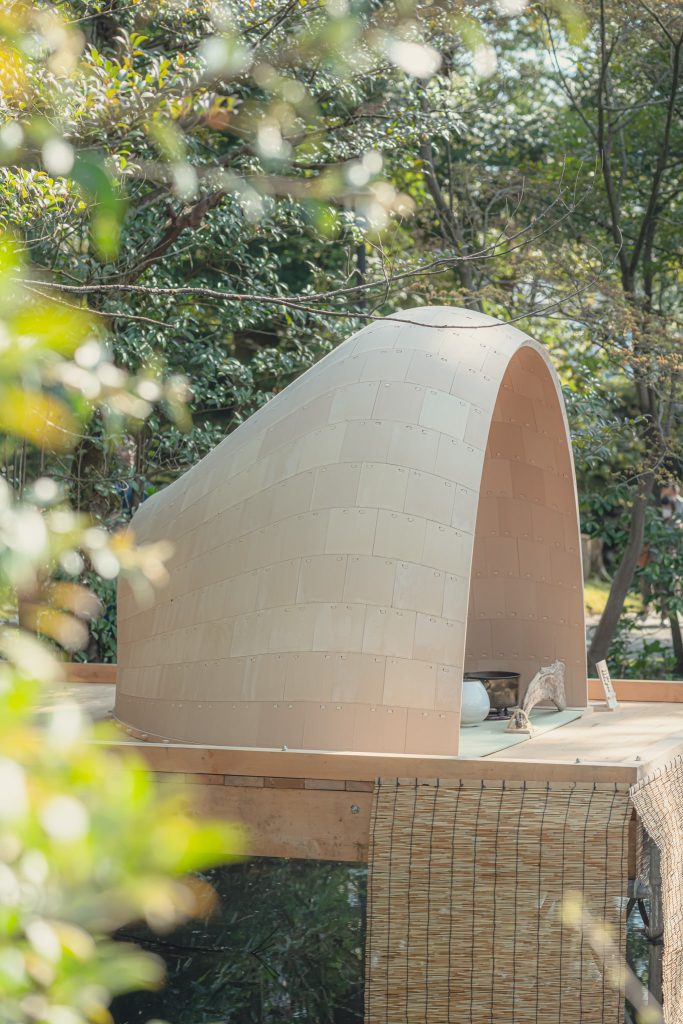 Kei Atsumi and Nicholas Préaud plan to extend their research to larger-scale structural elements, aiming to manufacture and assemble fully functional housing units. The Tsuginote Microhome, designed using the same principles as the Tea House, incorporates insulation, solar energy, glazing, and water and heating systems, making it fully autonomous and easy to build. The researchers believe that translating their extensive research into full-scale architecture will soon be possible, resulting in affordable and easily assembled structures for non-experts.