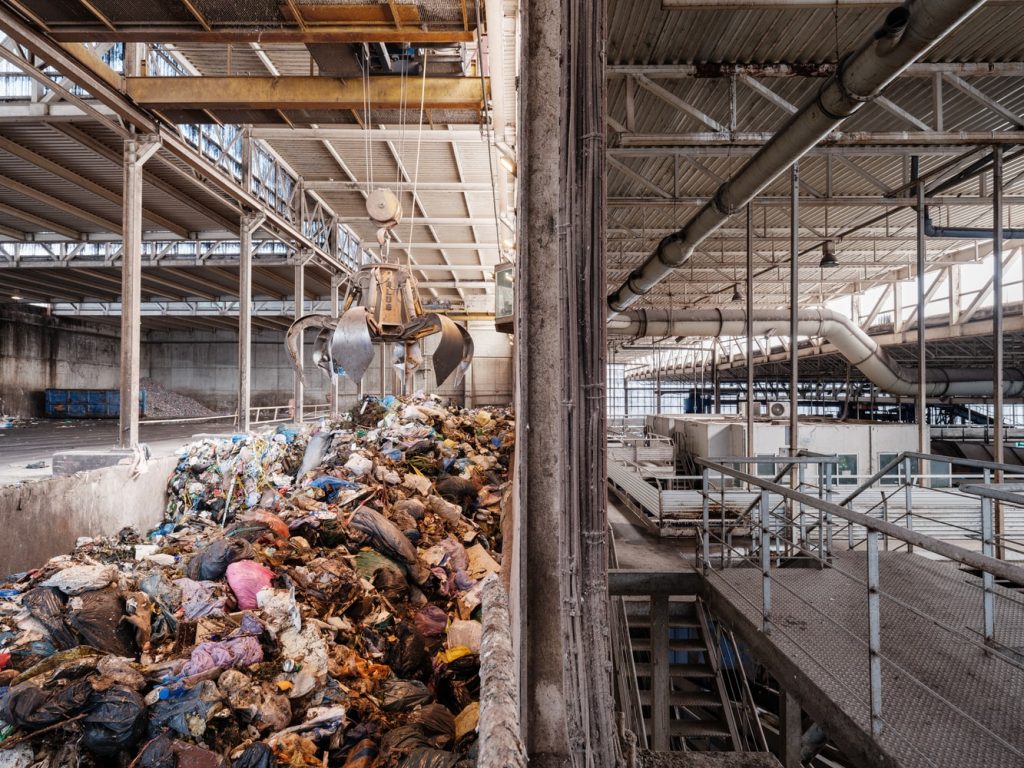 FOODSCAPES has chosen to represent the Spanish Pavilion at the Venice Architecture Biennale in 2023, which will be located at Giardini between May 20 – November 26, 2023. Curated by Eduardo Castillo-Vinuesa and Manuel Ocaña, the exhibition explores the Spanish agro-architectural context to address issues of global concern.
FOODSCAPES is an innovative project that highlights Spanish architecture and its connection to the national food system. The project recognizes Spain as a unique laboratory for exploring sustainable food systems and architecture, given the country's diverse agri-food production and its vulnerability to climate change. FOODSCAPES aims to transform our perception of the world through architecture by showcasing an audiovisual project of five short films, an archive in the form of a recipe book, and a public program that encourages collaboration and knowledge sharing between architects from various Spanish universities and audiences. The project offers a real and intelligent discourse that promotes research and promises a rich learning experience.
Here is the conversation between one of the curators, Eduardo Castillo-Vinuesa, of the Spanish Pavilion at the Venice Architecture Biennale 2023, and Serra Utkum Ikiz of PA!
Serra Utkum Ikiz (PA): How does FOODSCAPES address global issues through the exploration of the Spanish agro-architectural context?
Eduardo Castillo-Vinuesa: FOODSCAPES addresses global issues by examining the Spanish agro-architectural context as a case study that reflects broader challenges faced by food systems worldwide. Spain serves as an example because it is Europe's food engine, playing a significant role in the production, distribution, and consumption of food. Spain also plays a strategic role as a laboratory for a more sustainable future in terms of food systems and the architectures that build them, both because of the variety of its agri-food production and because of our country's exposure to the climate crisis. By investigating the diverse landscapes and infrastructures in Spain, the project highlights the interconnectedness of food production and consumption processes, and their impact on society, the economy, and the environment.
The project delves into various stages of food production and consumption, showcasing how these processes affect land use, resource allocation, ecological balance, and the exploitation of human and non-human labor. It raises awareness about the current state of food systems and their connection to climate change, potential biodiversity loss, and social inequality. Through this exploration, FOODSCAPES also highlights potential alternative models and solutions that could lead to a more sustainable and equitable global food system.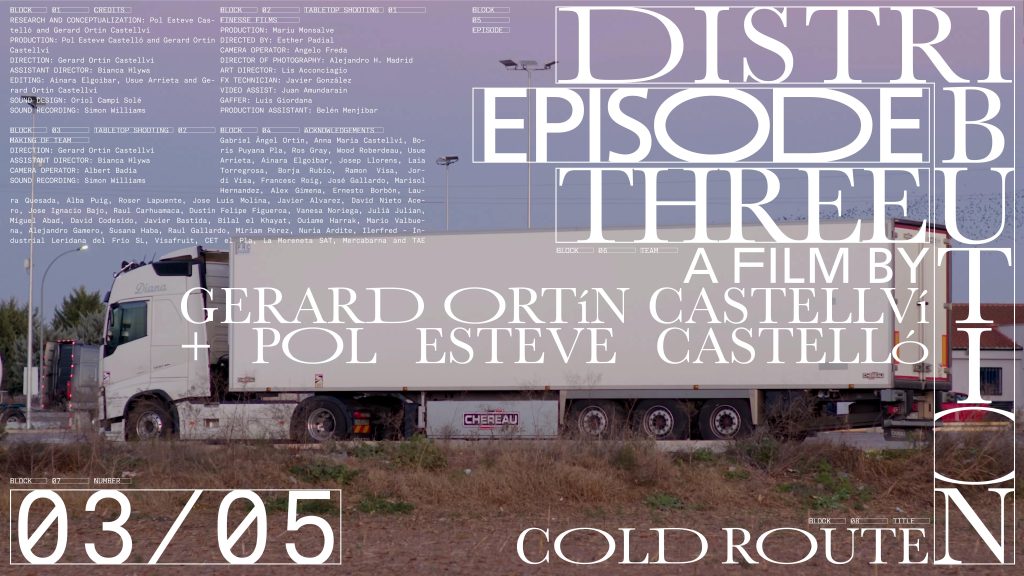 Serra (PA): How can architecture contribute to the development of sustainable food systems?
Eduardo: That question requires a definition of what architecture is. For us, architecture is the deliberate modification of a certain environment to adapt it to certain climatic, programmatic, or spatial conditions. This can be done through walls, ceilings, and windows, as well as through many other means. In this project, we are expanding the disciplinary boundaries of what architecture is, and by doing so, we are expanding the scale on which this definition operates. This allows architecture to go beyond the scale of the building. In that regard, supermarkets, greenhouses, farms, kitchens, warehouses, logistics networks, cold chains, and wastelands… are considered architecture, of course, but so is the entire food system.
By viewing these "bastard architectures" as part of a coherent whole, rather than standalone elements, we can understand the agri-food system as a distributed metabolic megastructure that mediates the molecular reassembly of terrestrial landscapes into sentient biological agents, namely, us. This perspective allows us to approach the agri-food system as an architecture in itself, one that must be thoughtfully redesigned with its systemic, political, and ecological implications in mind.
Embracing this comprehensive outlook allows architects to create innovative solutions throughout the food lifecycle. Collaborating with a diverse group of experts, including urban planners and policymakers, architects play a pivotal role in driving a more sustainable and equitable future for food systems across the globe. By re-envisioning and restructuring the numerous interconnected spaces that form the entirety of our food-related environments, we can positively impact the way we produce, distribute, and consume food, ultimately promoting a healthier and more resilient planet.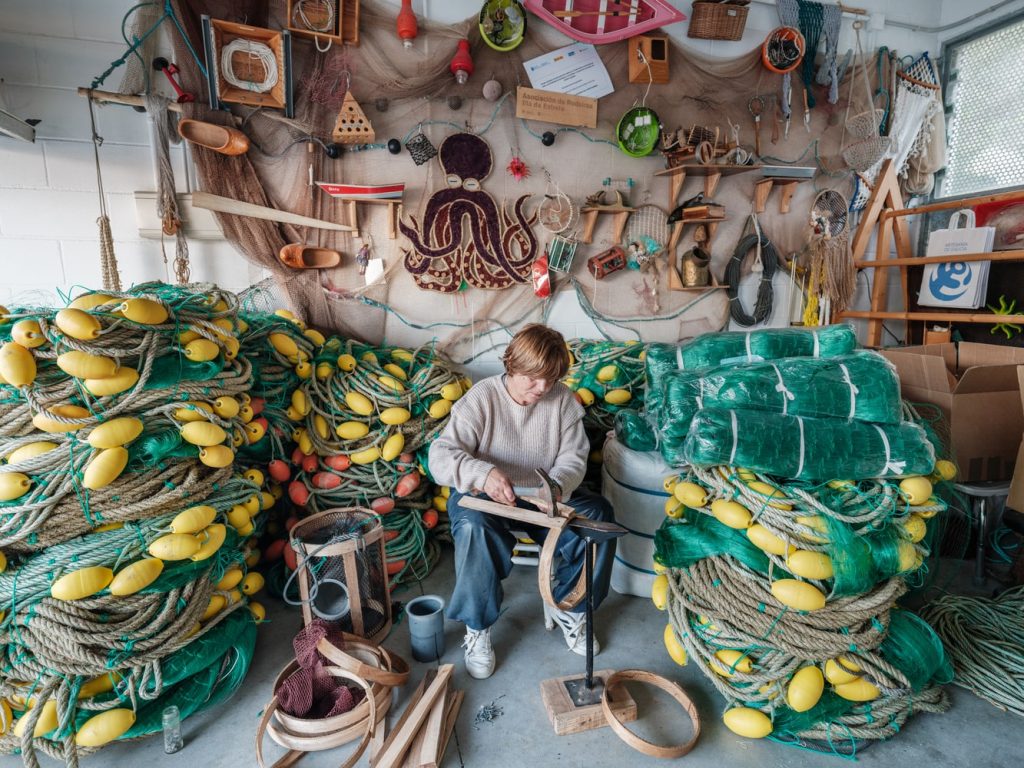 Serra (PA): What were some of the main sources of inspiration for the design of the Spanish Pavilion, both in terms of the overall concept and specific details?
Eduardo: The pavilion's design is fueled by a diverse range of inspirations. Richard Buckminster Fuller's visionary ideas about interconnected systems and architecture's transformative potential have played a crucial role in shaping our approach. His thought-provoking "Starting with Breakfast Scenario" text serves as a vital conceptual foundation for the proposal.
Another significant source of inspiration has been the work of the food platform Black Almanac, with whom we've been fortunate enough to collaborate on several occasions. They've guided us in unraveling the complexities and counterintuitive assumptions underlying our cultural associations with food. Some parts of the exhibition stem from some of the ideas we've explored together in previous collaborations.
Lastly, the captivating work of Gerard Ortín Castellví (whom we are fortunate to count among the pavilion's featured filmmakers), with films such as Agrilogistics, Future Foods, and the upcoming Bliss Point, has greatly influenced our audiovisual approach as well as the chapter-based structure of the proposal. This structure is characterized by five self-contained but, at the same time, interdependent short films, each delving into a distinct layer of the agro-logistic process.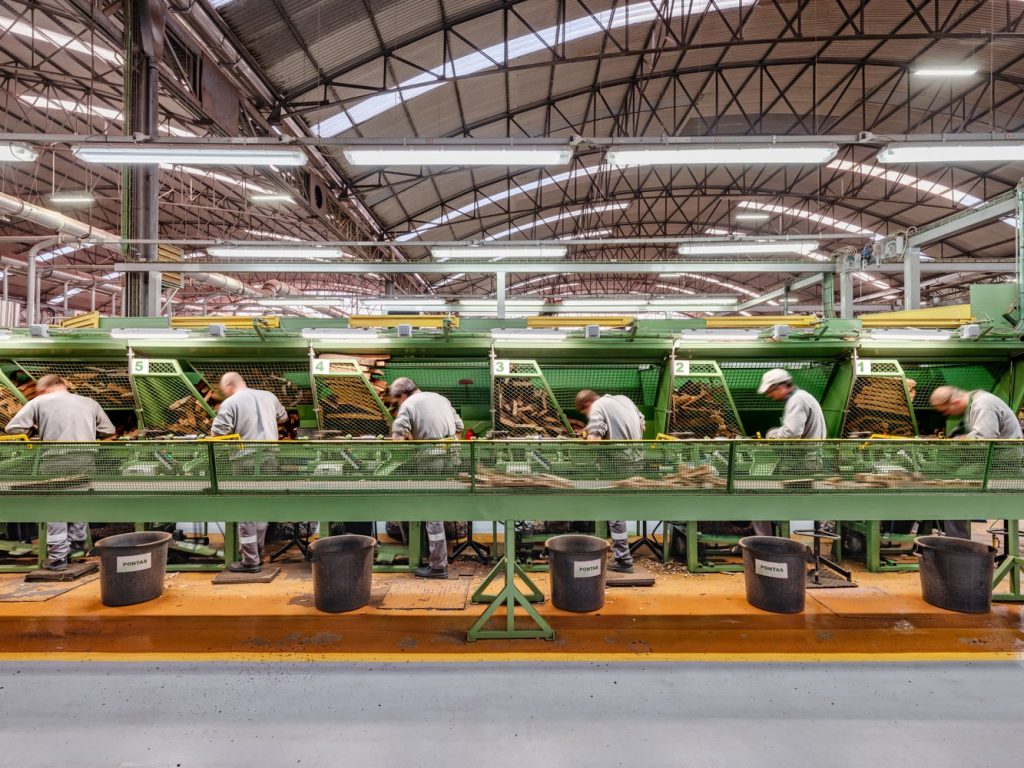 Serra (PA): Can you describe the design process that led to the final form of the Spanish Pavilion, including any challenges or changes that arose along the way?
Eduardo: The design process that led to the final form of the Spanish Pavilion was driven by our commitment to addressing the environmental impact of the exhibition. We prioritized the allocation of economic resources towards graphic and audiovisual content, rather than large physical pieces, to reduce the CO2 footprint generated during transport.
We faced challenges in considering the logistics of moving goods in Venice, as well as minimizing the labor, volume, and weight of the exhibition resources. As a result, we avoided transporting heavy or bulky elements and limited our CO2 emissions to no more than 2 tons throughout the entire process. This is a significant reduction compared to past exhibitions, which could have tripled or quadrupled this amount.
The transport from Madrid to Venice involved a single L2.H2 van (medium length, high roof) carrying 1 ton of material across 6 cubic meters, with only 2 assemblers onboard. These quantities enabled us to navigate through the Venice lagoon without occupying an entire Tronchetto. The total CO2 emissions amounted to 1,600 kg for the two 1,800 km road journeys and 200 kg for the Tronchetto-Venice transport.
Through this mindful and eco-conscious design process, we were able to create a pavilion that not only showcases ideas about the systemic implications of design but also embodies our commitment to sustainability and responsible exhibition practices.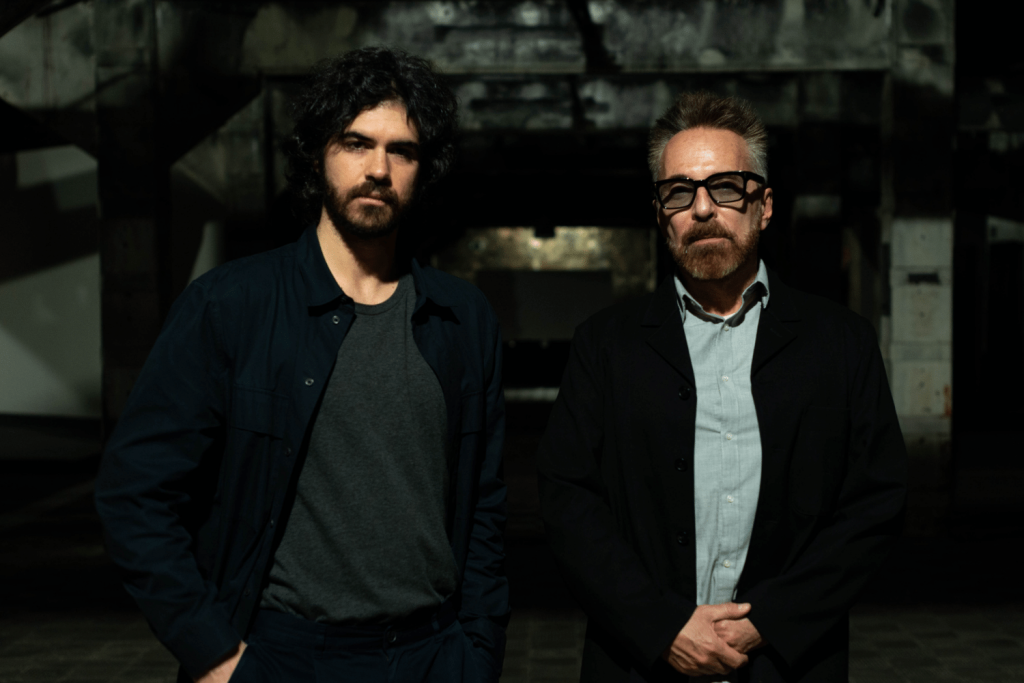 Serra (PA): We would like to learn more about the construction process. Are there any unique or innovative materials, technologies, or techniques used in the construction of the pavilion, and how do they contribute to the overall design?
Eduardo: The pavilion's construction incorporates unique and innovative techniques to achieve the highest technical performance for the display of audiovisual pieces. Our primary focus was to acoustically and visually isolate the lateral wings of the pavilion, where the works are showcased.
Given the limited budget, we had to forgo any elements that were not strictly necessary, such as elaborate finishes or paint. The museography intervention is a minimalistic approach aimed at optimizing the display of the exhibition's content. By prioritizing these essential aspects and stripping away the unnecessary, we've been able to create an immersive and engaging experience for visitors while maintaining a cost-effective and purpose-driven design.
Serra (PA): Do you think there are any challenges or opportunities that arose from combining your role as an architect with your role as curator for this exhibition, and how do you navigate those dynamics throughout the process?
Eduardo: Let's start with the fact that I don't strictly identify with any formal definition of either architect or curator. In fact, my practice has always been explicitly interdisciplinary, even anti-disciplinary, allowing me to move much more freely within these hybrid contexts. For instance, as an architect, I have never been solely focused on constructing buildings or installations. Instead, my architectural background has led me to explore the human ability to shape and transform environments to adapt to various conditions and needs – be they climatic, programmatic, or spatial – and how these processes occur across multiple scales, from the molecular to the planetary. These issues have been at the center of my interests for years, regardless of the format or context in which they materialize.
In relation to curatorial work, I believe the goal of a curator should be to construct the appropriate frameworks where critical thinking can emerge. Ultimately, a pavilion is a place where people enter, spend time, and exit, and the curator's highest aspiration should be to use those valuable minutes to provoke and activate people's thoughts, inspiring them to think about things they hadn't considered before. And for me, those people include both audiences and exhibitors. This is why my curatorial practice is always based on creating collaborative and interdisciplinary contexts where multiple narratives and voices (sometimes entirely opposed) can overlap, generating synergy, conflict, debate, and reflection. For me, this is far more interesting than simply materializing my own personal perspective by combining pre-existing pieces. I am interested in generating frameworks where the contingent and unexpected can arise.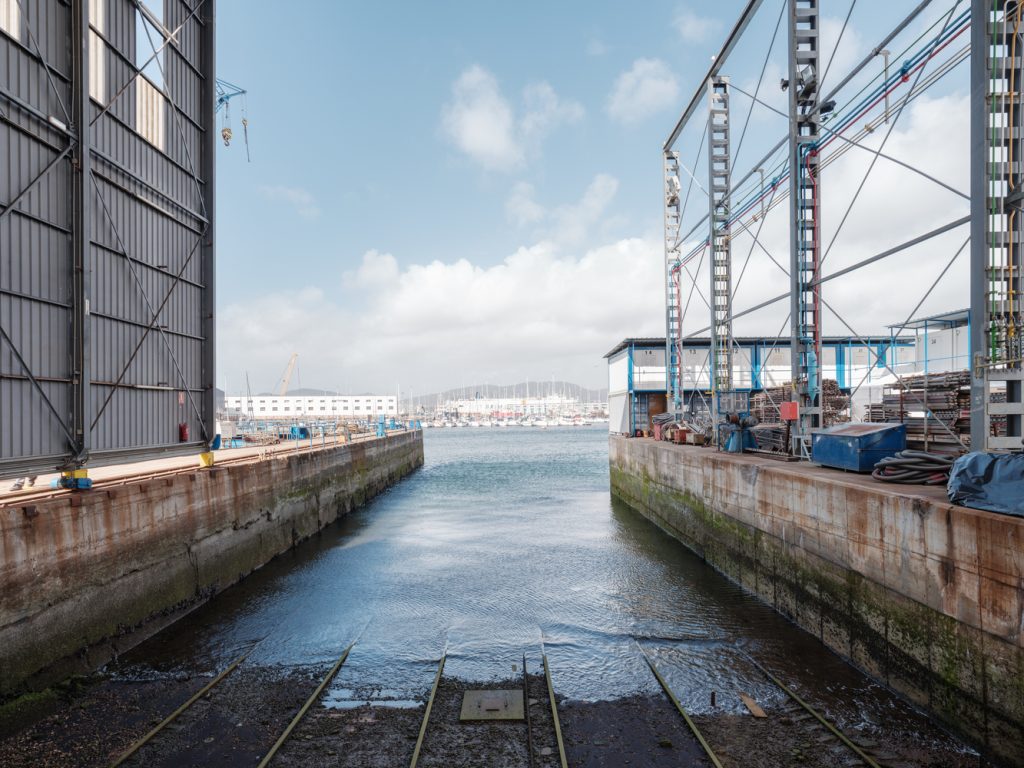 Serra (PA): What is your next plan? Do you hope to continue exploring the themes and ideas raised in the Spanish Pavilion, or are you planning to move on to other projects? Thank you for your time!
Eduardo: FOODSCAPES has been an incredibly engaging project, and I believe it still has much more to explore and discuss beyond Venice. I'm definitely keen on continuing the conversation around food systems and their impact on our planet, and I look forward to bringing it to other contexts where the project can evolve. However, my broader interests lie in understanding human terraforming and the ongoing process of planetary urbanization.
Food, although a significant entry point, is just one of the many systems through which we can address these larger issues. In the coming years, I intend to explore other interconnected systems and processes to delve deeper into understanding how we can create innovative frameworks that deliberately control these processes, and more importantly, their social and ecological implications. I think addressing these interrelated issues is key to shaping more resilient and sustainable futures for all.
We encourage you to stay tuned to ParametricArchitecture for detailed updates on the Venice Architecture Biennale 2023.