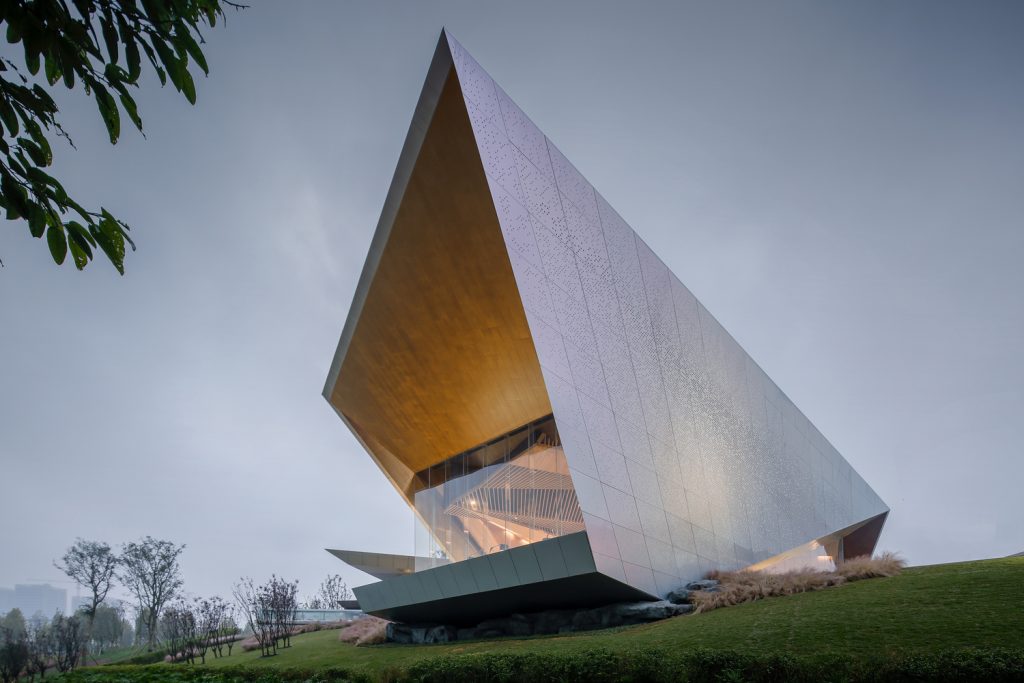 The stunning Ark of Light City Exhibition Hall stands at the heart of Chongqing's dynamic new city center, where the Jialing River unwinds through the city's landscape. Covering an expansive 950 square meters, this architectural wonder is strategically positioned at the financial center of Lijia's new region, poised to emerge as a pivotal hub in Chongqing's ever-evolving urban fabric. The building, set in a sprawling 20,000-square-metre site, represents the archetype of urban evolution and cultural representation.
The Ark of Light, initially designed as the economic center for LongFor Waterfront City, will eventually transition into a dynamic city hall open to the public.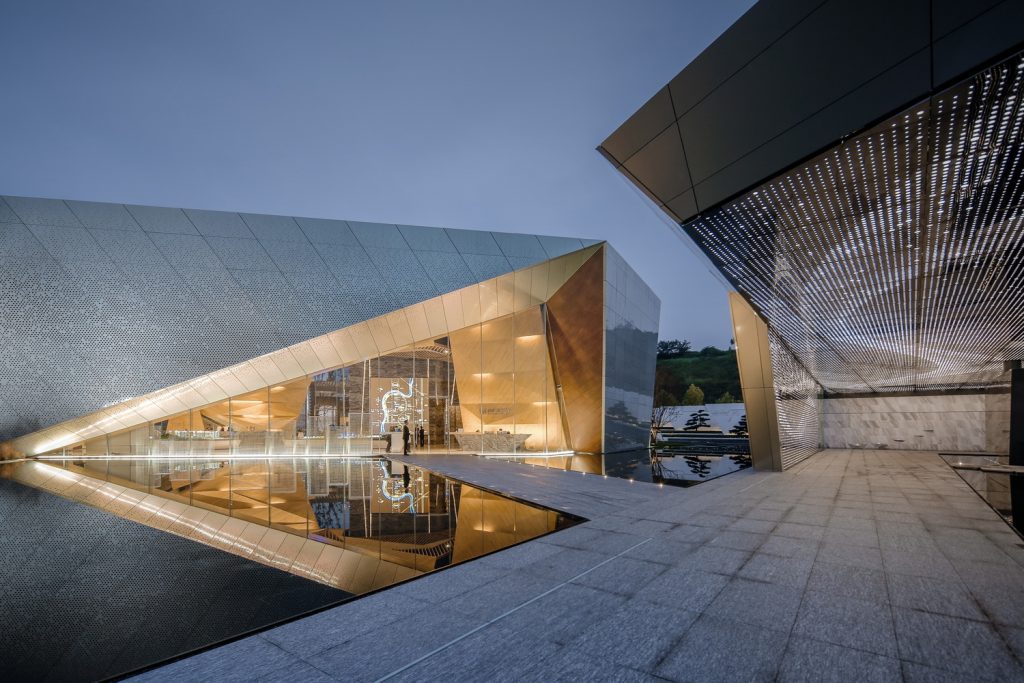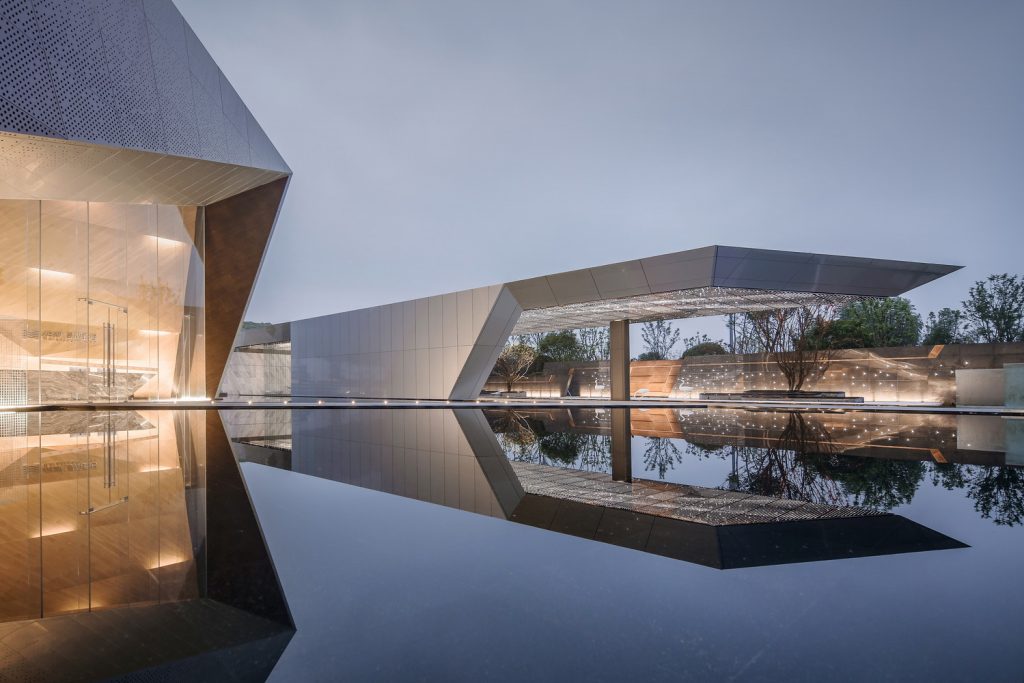 In keeping with the spirit of the future and looking forward, the architects have aimed to create an environment of antigravity, incorporating elements that offer a tactile experience that reminds one of fine gauze. The end result is achieved by applying parametric design in crafting perforated aluminum panels punctured with holes of different sizes that embody the concept of fine gauze. To further enhance this ethereal ambiance, the architects have selected stainless steel plates with mirror coating for the gallery's surface, which creates a mystical celestial effect.
The galaxy-like appearance, embellished with miniature holes and illuminated by hidden light boxes within the dropped ceiling, provides an element of visual grandeur to the interior space. One of the most striking traits of the Ark of Light exhibition hall is its expansive interior space, which miraculously stands without any supporting pillars, giving a feel of freedom and fluidity. This architectural feat became possible through the implementation of a truss structure that spans 34 meters, allowing the roof to extend outward 15 meters.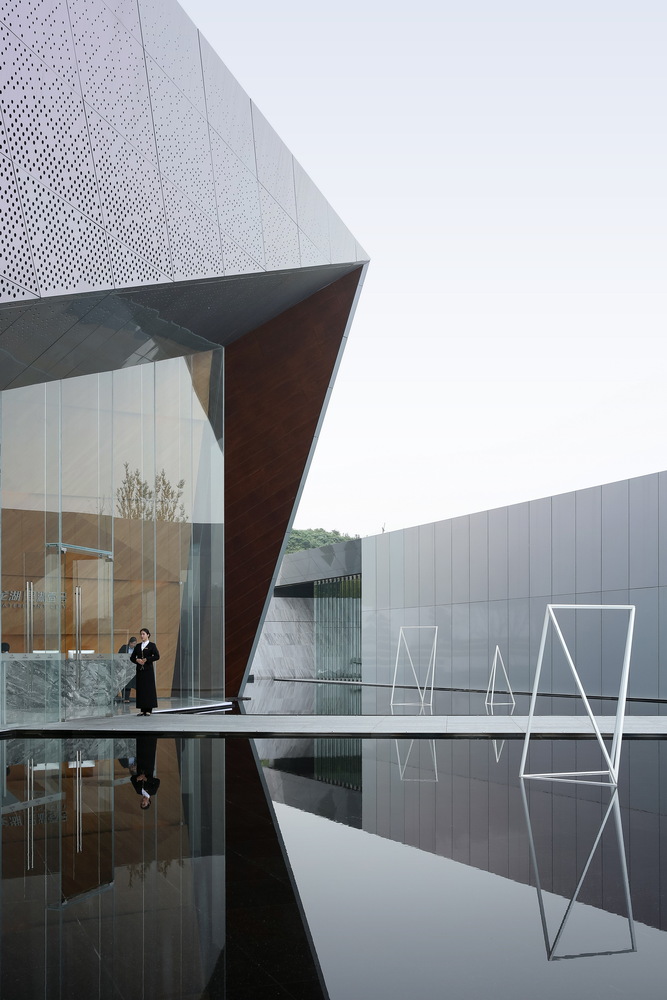 The Ark of Light City Exhibition Hall functions as a hub for commercial activities and art exhibitions, offering a glimpse into the changing urban life in Chongqing. The Ark and Stone structure reflects the essence of Chongqing's landscape, both in physical form and cultural resonance. Inspired by the idea of "Ark of Light, Stone of Memory" the architects have ingeniously integrated the city's natural and cultural factors into their design. The result is a futuristic and avant-garde architectural masterpiece that not only pays homage to Chongqing's rich heritage but also offers an imaginative and prescient view of its future.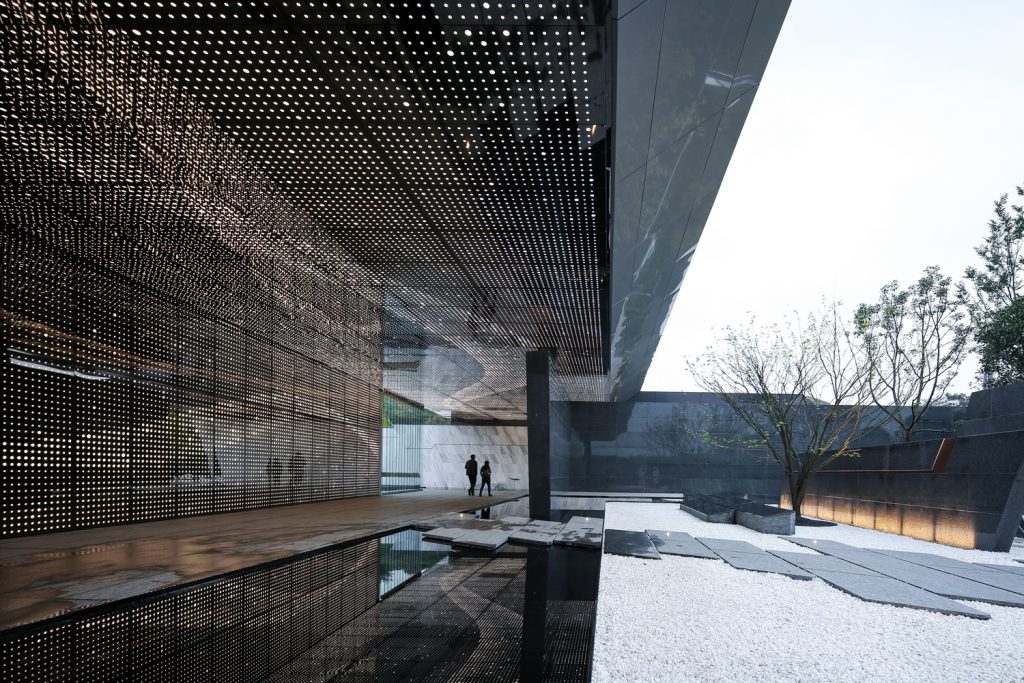 Project Info
Architects: Shanghai Tianhua Architecture Planning & Engineering
Area: 950 sqm
Year: 2017
Photographs: Shengliang Su, Yang Yuan
Manufacturers: Parklex Prodema, Alucobond, Shanghai Hundred
Lighting Design: Beijing Qidishiguang
Structure Design: CMCU Engineering Co.Ltd
Landscape Design: HWA Shanghai
Interior Design: SYY Chongqing