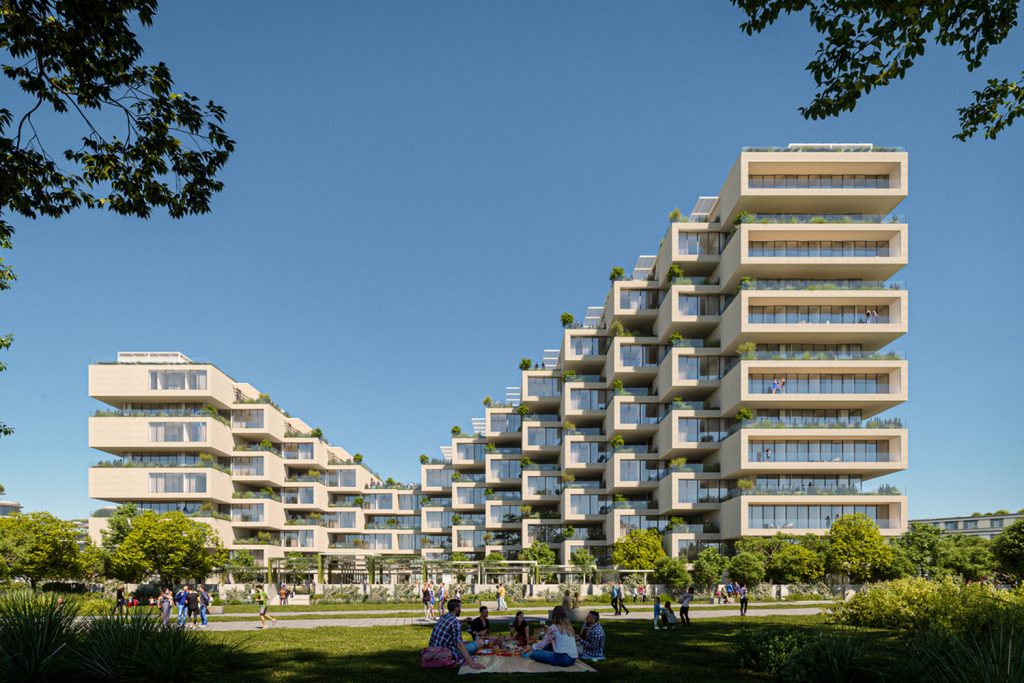 Bjarke Ingels Group has unveiled the design for the Park Rise residences, a new development in the Ellinikon neighborhood of Little Athens. The Ellinikon is an ambitious urban regeneration project that reimagines the grounds of the former international airport in Athens and transforms them into a smart city covering 6.2 million square meters.
Park Rise, designed by the Bjarke Ingels Group, will comprise 88 luxury residential units ranging from one to five bedrooms. The building's unique concave facade is achieved by varying the height of its five cores. The final form of the building is designed to prioritize breathtaking views of the Aegean Sea on one side and the Attican mountains on the other.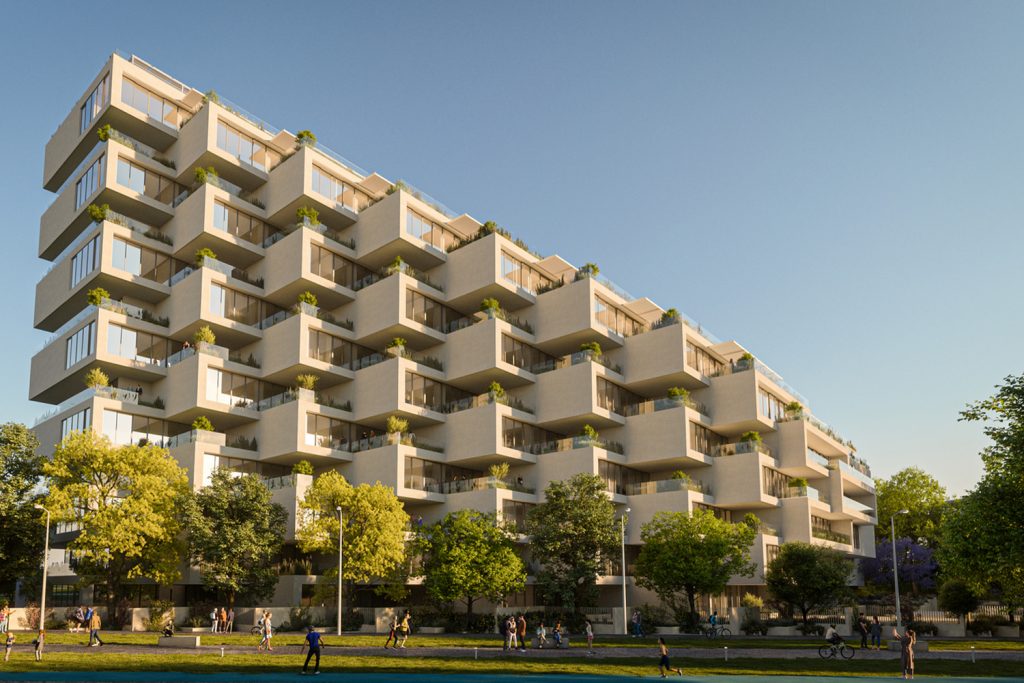 The various textures of the building's facade, from fluted patterns on vertical areas to a smooth finish on soffits and flooring, emphasize the building's geometric nature. The facade's off-white, glass-reinforced concrete features exposed aggregates to establish a connection with the surrounding natural environment.
Ellinikon Park, once completed, will be the largest coastal park in Europe. The development includes the Riviera Tower and Riviera Galleria, a shopping and dining destination along the waterfront, and a 310-berth marina with extensive mooring capacity.