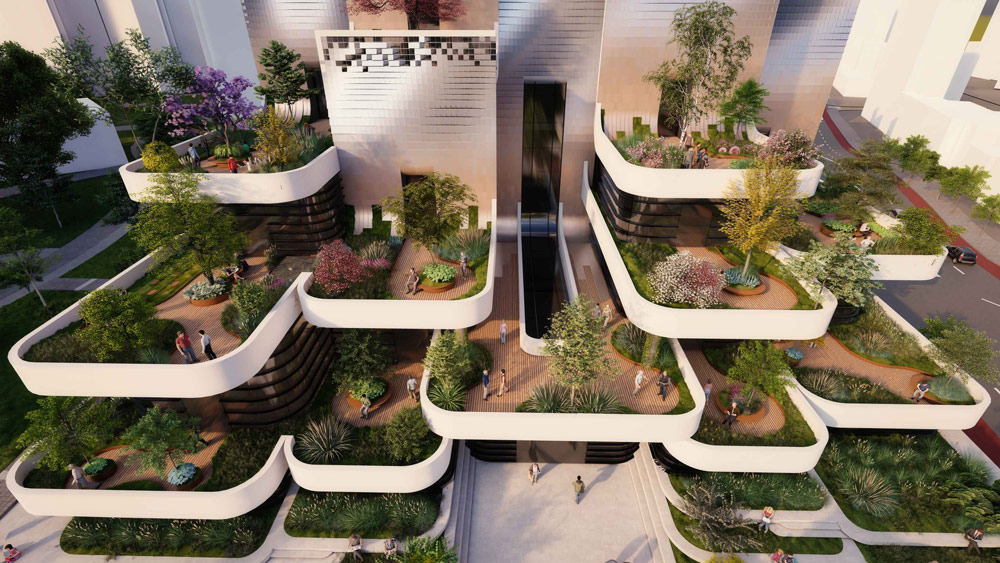 Seoul Metropolitan Library, designed by Melike Altinisik Architects-MAA, aims to create a core cultural facility with an urban cultural park that will serve as a base for the community in Seodaemun by integrating housing, educational, job, cultural, and commercial functions. It is expected to instill new vitality in the region as a cultural network for citizens to preserve cultural heritage through a sustainable architectural vision while also serving as a cultural living room and learning center. In a natural park setting, the community will gather to communicate and plan their future.
Library as a "Living Room"
As a Library that reflects the public, Seoul Metropolitan Library generates meaning for the community. Living room with 'Gardens' on all levels containing user-centered natural, cultural, and architectural treasures.
A book-filled library; is an institution dedicated to the inner life of the mind. Libraries were more than just repositories of the printed world to cities and their inhabitants.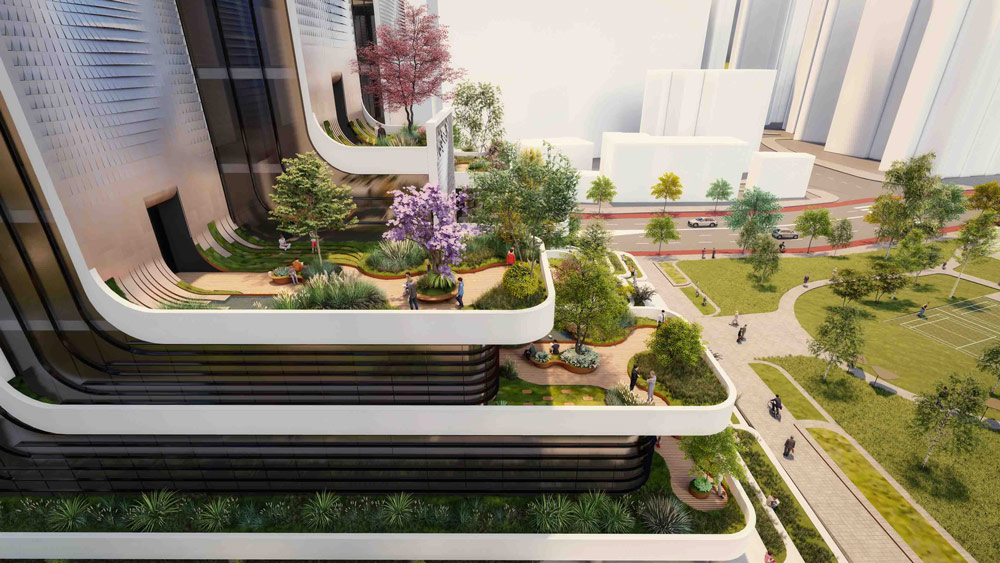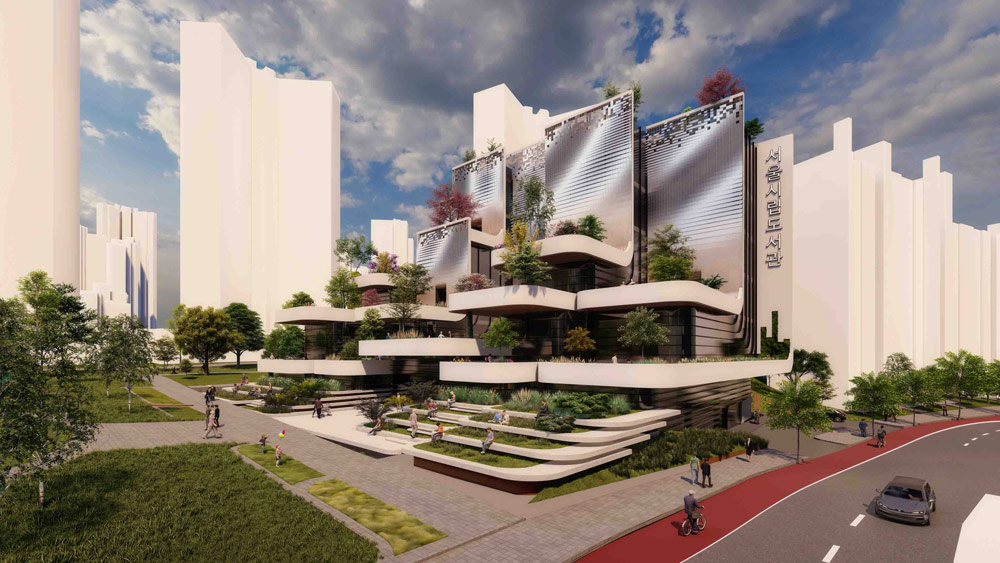 Library as a "Data Visualizer"
To create its own universe for books, archives, exhibitions, and education; the library should provide knowledge to the community and the community should provide data to the library. A library as a structure can serve as a data visualizer both locally and globally.
During Day Time – Natural Data
Nature Data Collected: On the Façade, wind movements and sun reflections will showcase nature's art to the community. Constantly active and evolving…
During Night Time – Digital Data
Data from Nature: Sustainability-related visuals to improve citizens' relationships with natural preservation and recycling for brighter futures. Data gathered from the city: transportation, neighborhoods, and fact-related visuals. Data gathered from park users and residents: trees, park users, and neighbors. Data was gathered from the Library Archive and the Library. User: On the media facade, digital traces are visualized and displayed. This is the building's feedback loop mechanism, which collects from users and returns to them.
Individual Citizen Data Collected: Visual Interaction Created by Media Facade, a cyclist near the river shares his track data via the Building's App.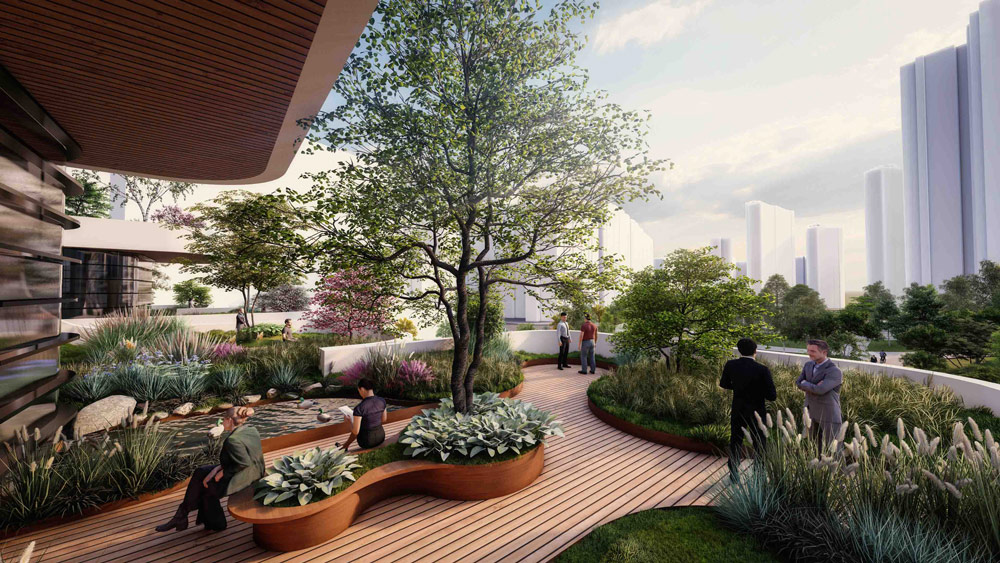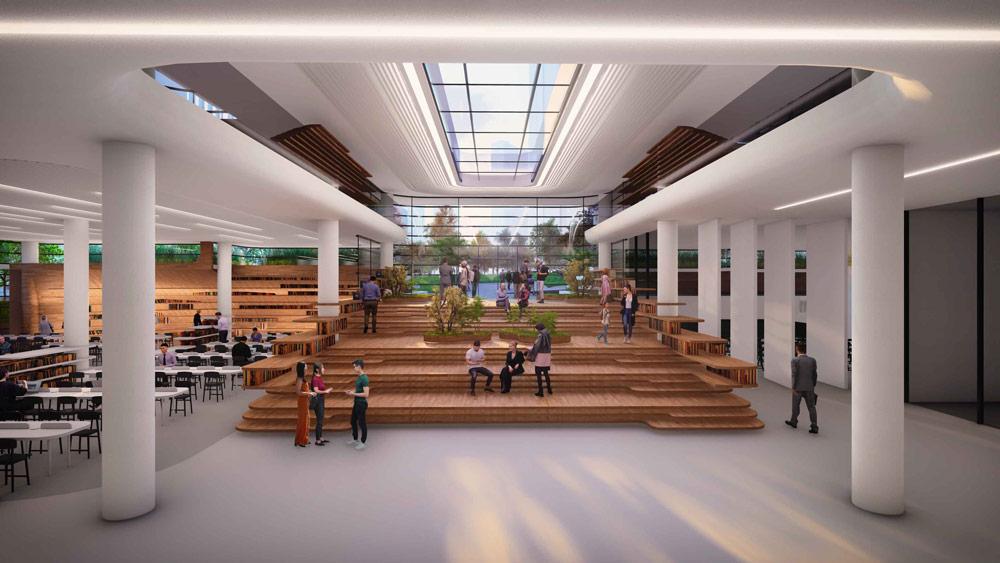 Fields of Books & Future of SML
According to MAA, "'SML will become in the near future 'the Museum of Hardcopy Books' and people will come to the Library to gather and at the same time to visit exhibitions for the HardCopy Book Collections. They will touch and smell the books which are valuable in this digital age by the senses of being a human."
The aura of the Sacred Space knowledge
This soul cannot be designed, but it can find a home through the functions and creatively designed spaces and relationships between these spaces. The aura is a feeling rather than a physical space. This feeling can be created by increasing knowledge, so hardcopy and digitized information should be kept together. The ASRS Volume, which is vertically oriented in the middle of the SML, functions as a large volumetric space in which 'Fields of Books' are located and organized by automated robotic services. Everything is on display.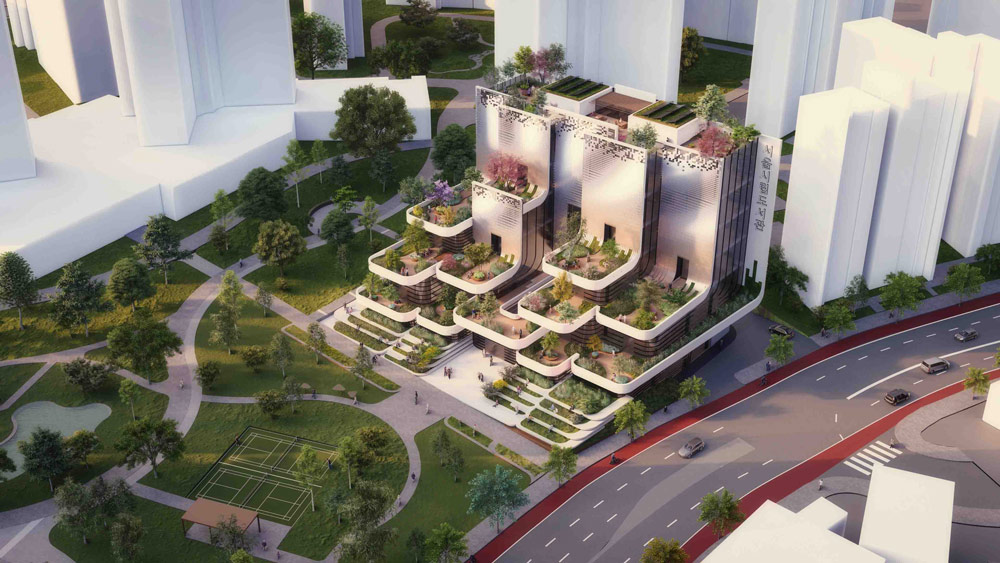 Project Info
Project: SEOUL METROPOLITAN LIBRARY
Client: Seoul Metropolitan Government
Location: Seoul, South Korea
Function: Library
Date: 2022
Status: Competition Entry
Size: 9.000 sqm
Design Architect: MELIKE ALTINISIK ARCHITECTS
Design: Melike Altınışık
Architect of Record: MELIKE ALTINISIK ARCHITECTS (MAA) + WITHWORKS (WW)
MAA Competition Team: Aykut Dağ, Atakan Gündüz, Adham Mashaal, Elifcan Merden
MAA Architectural Assistants: Abdullah Mallah, Kutay Koçtekin, Faizan Sharief, Pelinsu Şahin
MAA Design Development Specialist: Melih Altınışık
Visualization: MAA
WW Master Architect: Hyuckhan Kwon
WW Competition Team: Heayoung Jung, Dennis Ham