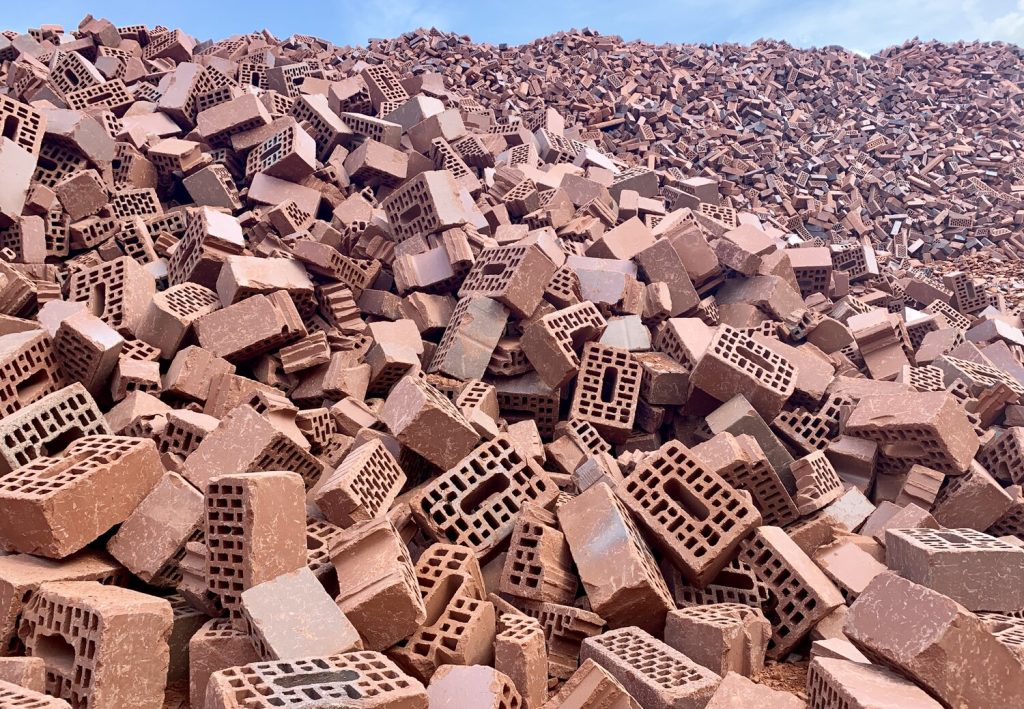 Global material crises are approaching. The consequences of recklessly consuming resources are already being faced. It is foreseen that in a not-so-distant process, the days will come when reuse and transformation will be not just a choice but a necessity. For various productions at different scales, virgin material is usually taken from nature and made desired. An example of the built environment can be given to the productions that we encounter on the largest scale in daily life.
The construction industry has a large share in the use of virgin materials in resource consumption. In addition, the reasons such as the fact that the materials produced serve single-use functions or are brought together in a way that cannot be used later show the responsibility of the construction sector in terms of waste generation. According to Environmental Planning Agency's 2018 data, construction and demolition create more than 600 million tons of waste debris every year in the U.S.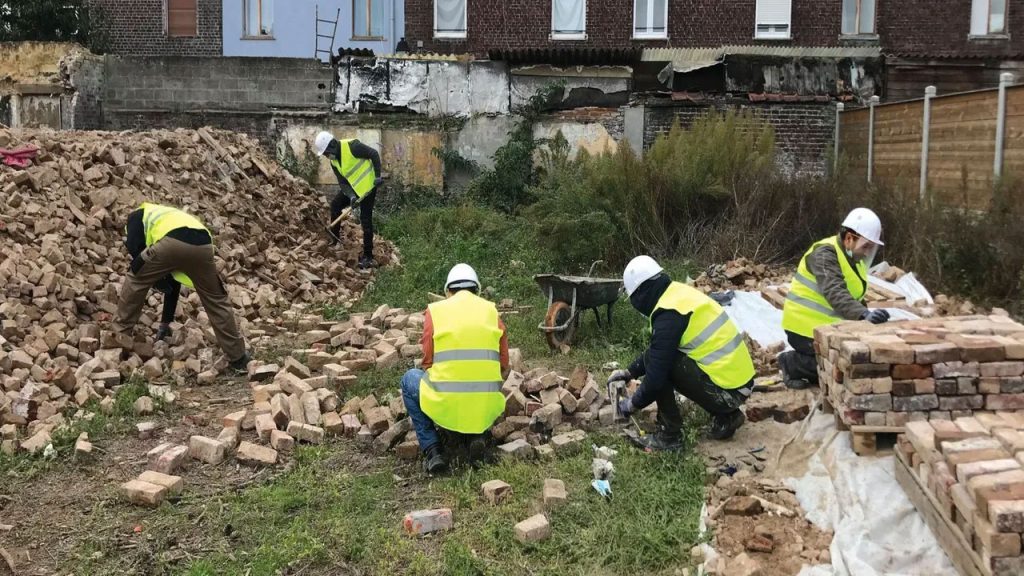 The linear economic approach in construction and architecture, which proceeds with the take-make-waste order, has begun to give way to the circular economy approach when faced with increasing rates of resource consumption and waste production. It is the human who gives the title of waste to any material, product, or structure at the end. For this reason, it is the human who will not make it a waste, that is, no longer usable. The progress of the products made from nature in an order in which it is reused and transformed without ever taking the title of waste has become widespread in many sectors as well as showing developments in the architecture and construction sectors.
From Construction Waste to Construction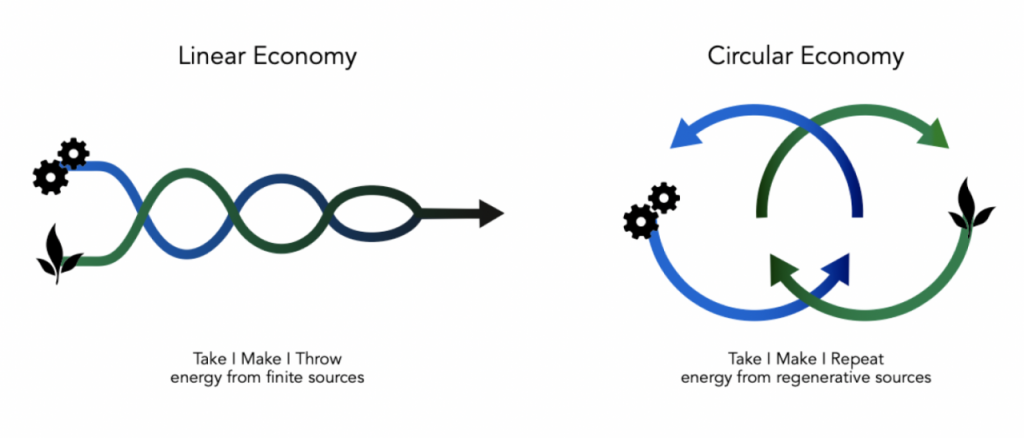 Waste materials are separated into a wide range of classifications. Generally, information about the management system of domestic waste is heard, and the concepts of recycling and upcycling are explored in this regard. While recycled plastic or reusable products are so common, how is the waste produced by the construction industry, is it possible to reuse these wastes? Can the construction industry, which has a very high share in waste production, use the waste it produces? When, for various reasons, it is decided that a building has completed its life, the demolition process begins.
Although some materials are salvaged at various points during this process and are suitable for reuse in the same way, the final product obtained at the end of the demolition, the point where the raw materials came is rubble or debris. There are many initiatives developed with the circular economy approach and serving the construction industry. These initiatives developed on the understanding of cradle to cradle, rather than cradle to grave, can be diversified with examples such as reusing materials in the same way or turning rubble material back into building material.
StoneCycling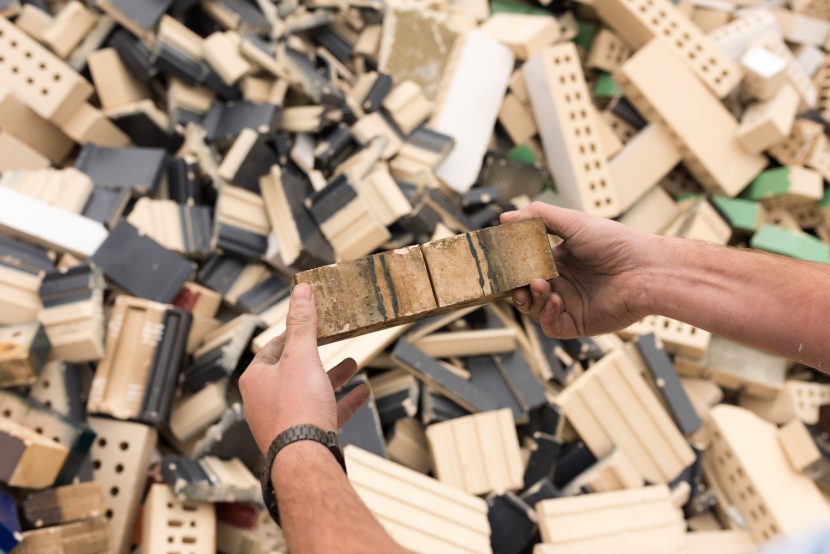 Stonecycling is an initiative that aims to find the beneficial and aesthetic side of consuming existing materials against the problem of running out of raw materials on the planet. Given the fact that the construction industry is responsible for a third of carbon emissions in Europe, Stonecycling recycles parts that have already been used in structures and are left to be buried as rubble.
Stonecycling sorts out the pieces of good quality that they can use from the rubble of demolished buildings and turns them back into bricks with the technology they have developed. Aiming to show that aesthetic and durable new-generation building materials can be produced from these materials, which are considered waste, the company calls these productions WasteBasedBricks.
The company, which dreams of a world vision where the concept of waste is mentioned as raw material, has already worked with the WasteBasedBrick collection for many buildings. The amount of recycled waste in these projects is given in kilograms, attracting attention and pushing people to have an opinion on this issue. Expressing that they use a minimum of 60% waste material in their current production, the company states that they are working to reach this 100%.
reCO2ver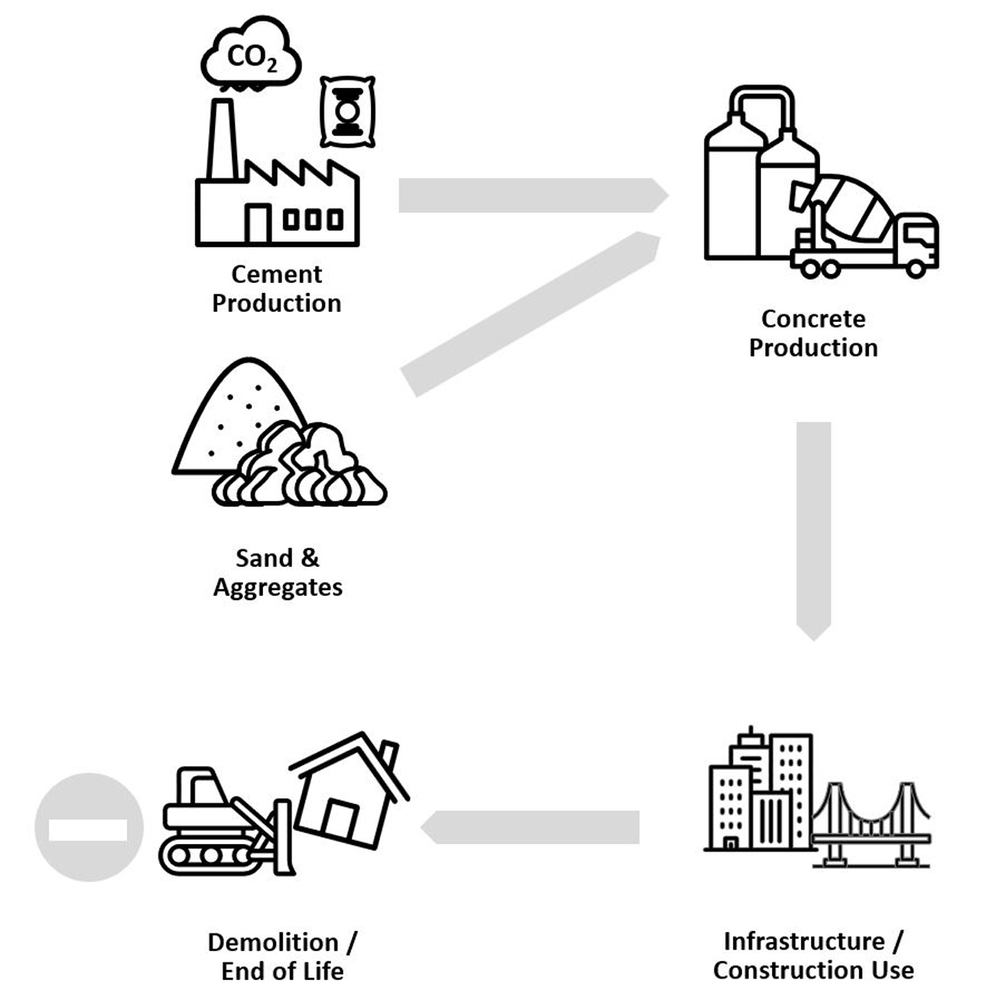 Concrete is one of the most widely used materials in the construction industry. As a result of its widespread use and insolvency, the most commonly found and buried material in construction debris is concrete. For these reasons, the subject of transformation for the reusability of concrete is among the subjects studied. For a long time, some of the concrete was divided into as small pieces as possible and used as aggregate, but this situation is called downcycle, and it could not draw a positive path against the carbon produced.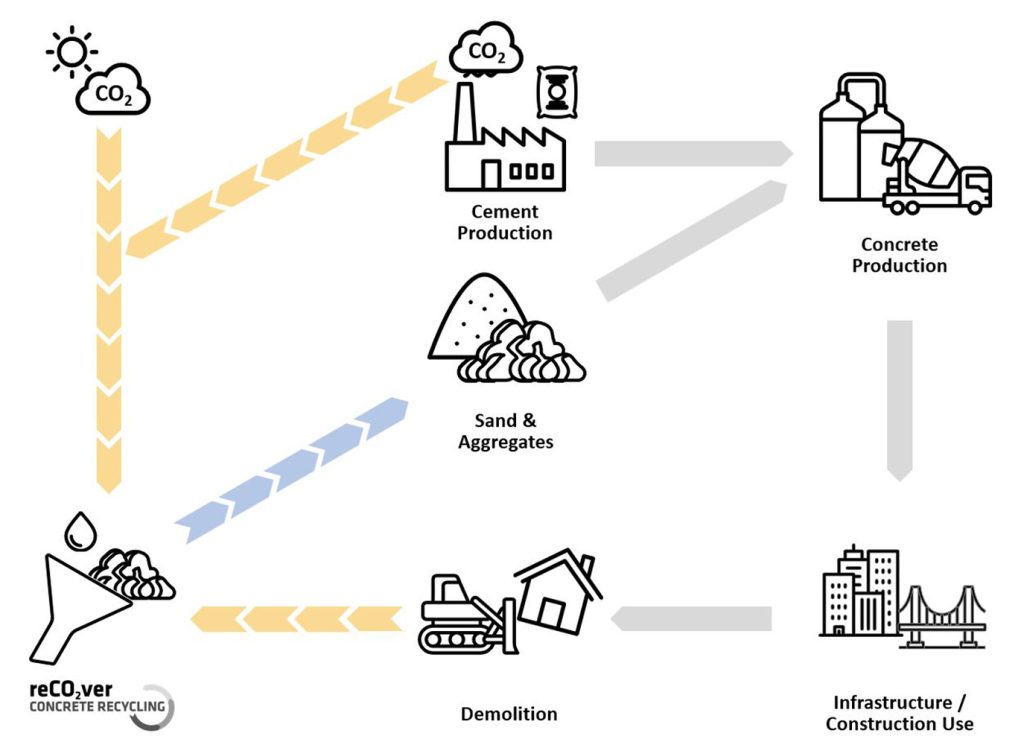 The promising venture reCO2ver, developed by Sika Group, aims to break down concrete into small pieces, saving many production steps and making recycling useful. In addition to the use of concrete waste, reCOver saves CO2 in the atmosphere and decreases 40% of water and 20% of cement use. reCO2ver has attracted the attention of many concrete recycling companies. Although it is a developing initiative, it is on its way to being an initiative that can prevent such consumption of resources. However, if the production of concrete from scratch continues at the same pace, recycling some of it will not make a big difference.
Building From Waste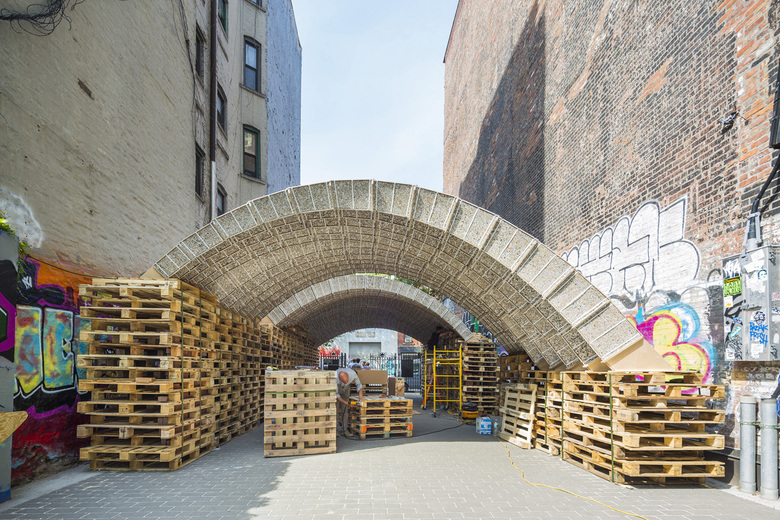 Although it is more profitable to reproduce materials than to produce from scratch, reusing the existing is always the most environmentally friendly and has the lowest consumption rate. If productions from raw materials in the construction sector are designed and combined in a reusable way at the beginning of production, everything in the structure does not have to be demolished and turned into waste before the end of its life. There are many attempts and applied building examples to explore the potential for the reuse of parts of the building under the understanding of the circular economy. Projects made from ready-made materials suitable for reuse, which are qualified as waste, disseminate ideas on this subject and encourage the feasibility of new productions in this direction.
Oogstkaart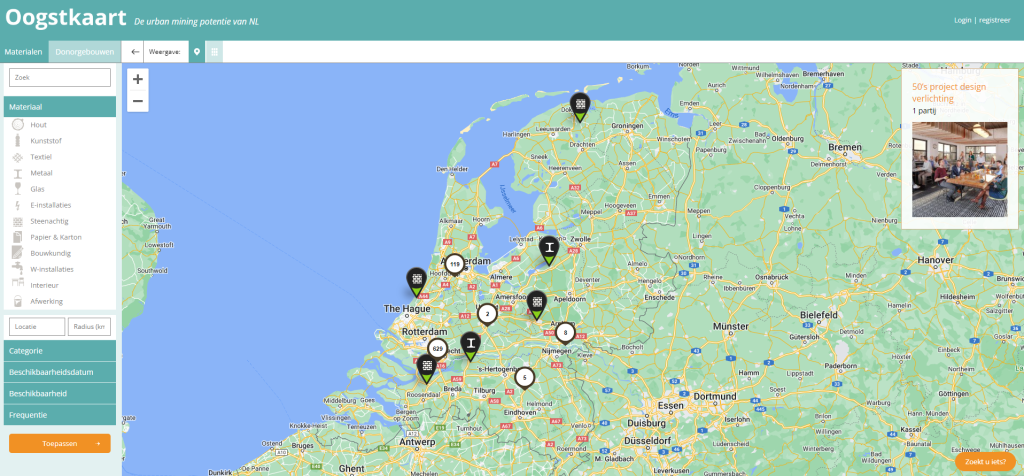 Oogstkaart is a harvest map developed by Netherlands-based architecture firm SuperUse Studios. The studio works in the circular economy and has various initiatives in this regard. In a country like the Netherlands, where sensitive approaches to resource consumption are developed, the office, which finds it important that already produced materials should be used again and again, offers an online base where the locations and quantities of reusable materials are stored with this map it has created. This platform, which is open to everyone to spread the use of existing materials instead of having them produced from scratch for a project, saves the materials from going to waste and puts them back into the cycle.
Buitenplaats Brienenoord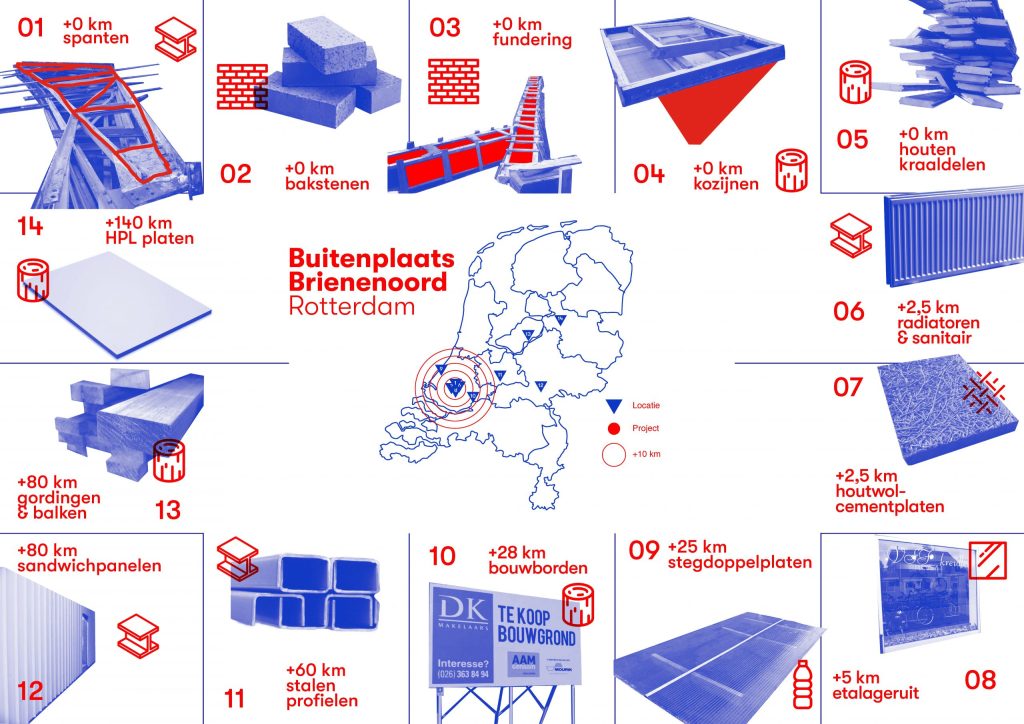 Buitenplaats Brienenoord is a venue built in Rotterdam to host social and intellectual events that bring together people of different ages and backgrounds. 90% of the old building is reused in the project, which is built on a structure that is already in the location. Apart from using the old building's structure, SuperUse also creates this project by minimizing reproduction with materials obtained from its initiative, the Oogstkaart map. Except for various fasteners, no materials produced from scratch are used in this project, and all elements in this project are recorded for possible future reuse scenarios.
Kamikatsu Zero Waste Public House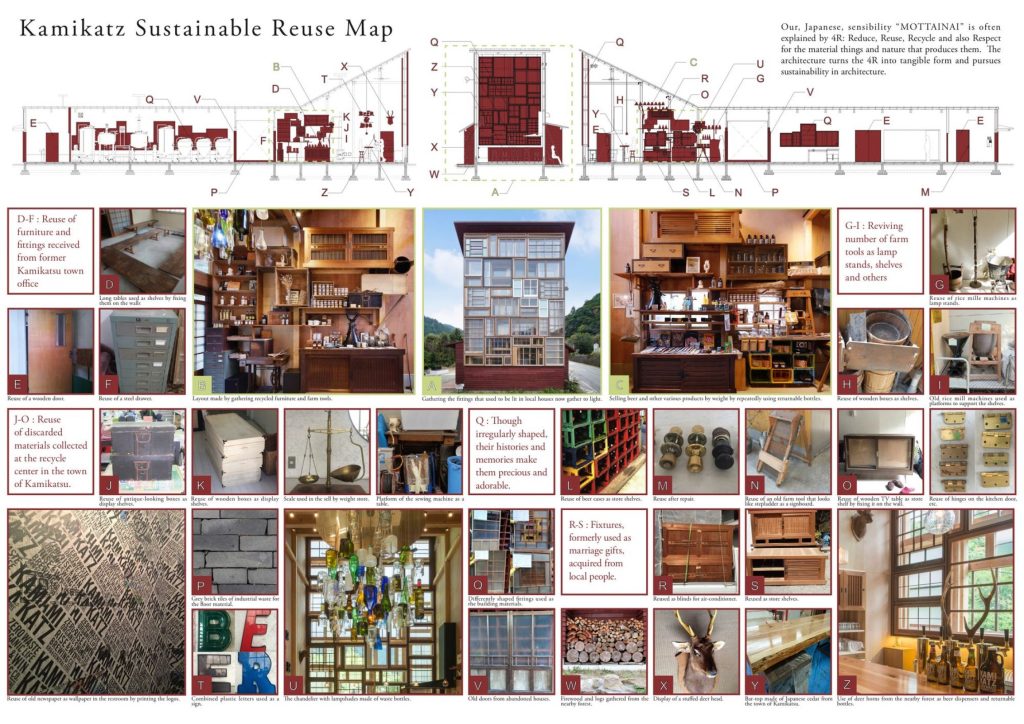 Kamikatsu is a settlement known as a zero-waste town in Japan. This community, where residents are very sensitive about waste and aim to manage their organic and inorganic wastes most efficiently, implements different solutions for their wastes of different scales. The community's public house, on the other hand, was designed and implemented in such a way that it can be shown as an example of structures produced from this waste. This place, which includes socializing areas, is also full of materials and items they collect to give them a second chance. Another feature of this building is that it is made of second-hand materials. While the façade draws attention with its reused window and door joinery, there are different productions from different wastes in the interior.
In today's situations facing the consequences of resource depletion, there are and continue to be a variety of promising initiatives. It is possible to read the initiatives in the construction sector, which has a great responsibility in this regard, through waste-oriented approaches. It is important to disseminate the importance of using what already exists, not to forget the fact that human beings create the concept of waste, and to draw attention to using construction as a sector where secondary cycles can be created.